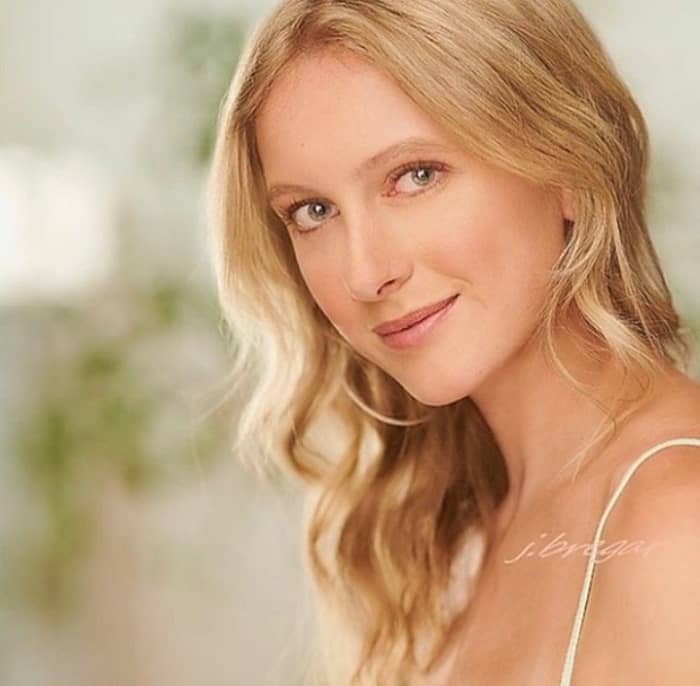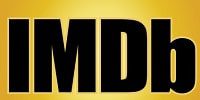 Lauren + Nicole – The Peters Twins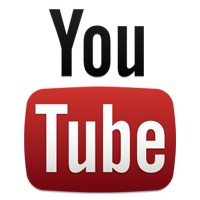 Lauren Peters – Miss Universe Canada 2020 Finalist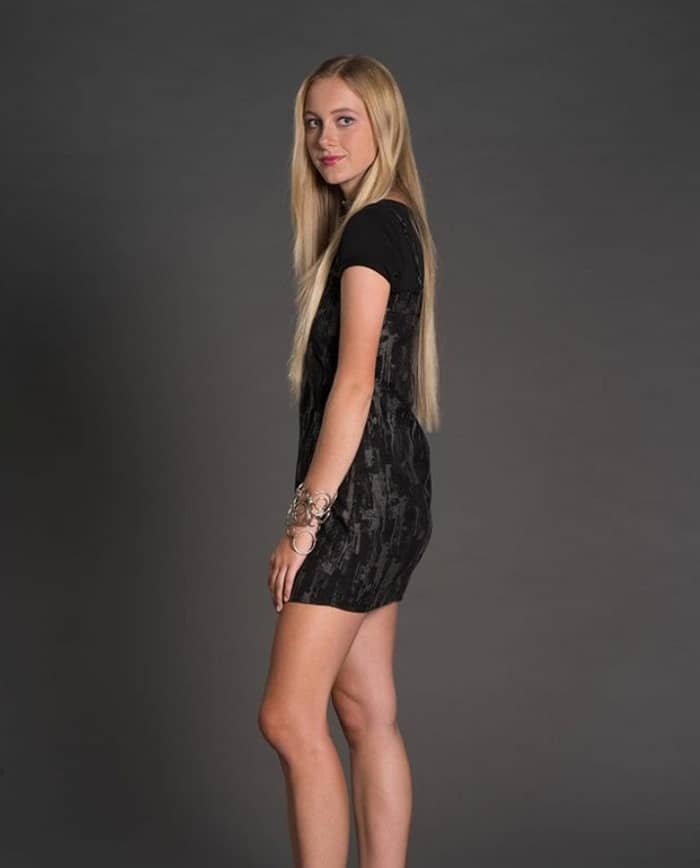 "Lauren means "victorious"! The more I'm reading up on the meaning of my name the more I'm thinking it may be fate! I am competing for the Miss Universe Canada "crown" and hoping for a "victory" which are the two things my name actually directly stands for!!"

"In all facets of my life I strive to be a good role model/a person people can look up to and thus I would love to inspire and make a difference in the lives of many."

"I'd like to think my smile and my energy are typically the unique/distinctive hallmark of each activity I perform."

"I have always thought being an on-air broadcaster/host/reporter would be extremely exciting and up my alley!"

"Aside from being Miss Universe Canada, my goal is to be a successful working actress, as well as an entertainment lawyer."

"We truly only have one life on this earth so why would we live one not going after what we want?  I think the most disappointing thing is seeing someone with so much great potential not doing something they love just because they think it's too risky.  Yes it may be scary but as one of my favourite quotes puts it perfectly: "Don't let the fear of striking out keep you from playing the game"
She has incredible energy, she always has a smile, her presence illuminates. Angelic, determined, strong, sporty, sweet and winning.
It is an honor to present from Canada to Lauren Peters, young actress, Miss Universe Canada 2020 Finalist, without a doubt a wonderful representative of Canadian women and youth in the world.
Lauren gives us an interview prior to Miss Universe Canada 2020.!!!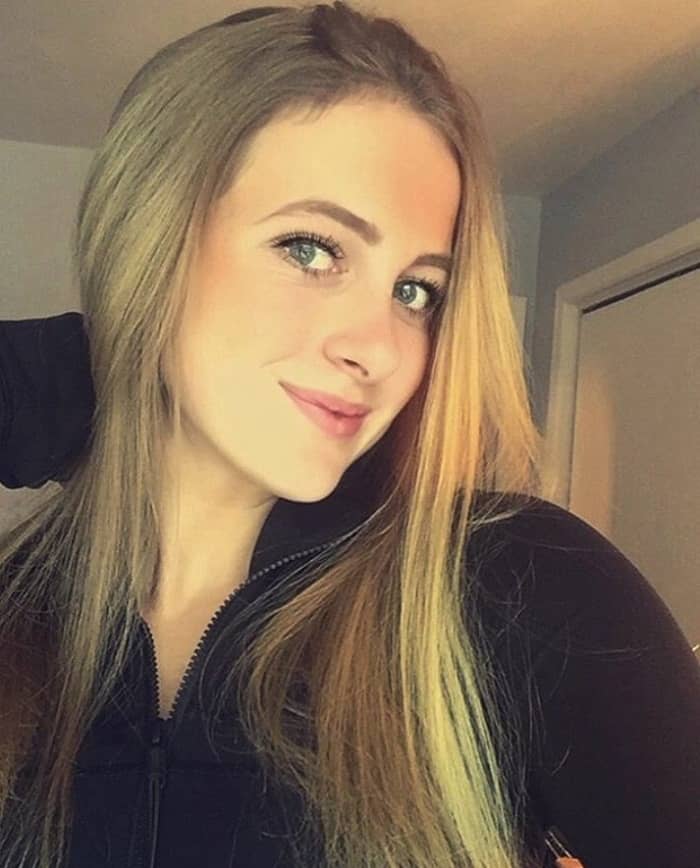 1.- Tell us about the culture you come from, Canada.
I am definitely a proud Canadian! We pride ourselves in being kind and courteous to one another and I wouldn't want it any other way.  Additionally, diversity has played a large role in our Canadian history and thus inclusivity is another strong testament to Canada as the great nation it is.
2.- Do you know the meaning of your name? If so, what is it? What origin does it have? What nicknames do you have?
My name "Lauren" means Laurel wreaths or crowns which in Ancient Greek is actually a symbol of victory… so essentially Lauren means "victorious"!  The more I'm reading up on the meaning of my name the more I'm thinking it may be fate!  I am competing for the Miss Universe Canada "crown" and hoping for a "victory" which are the two things my name actually directly stands for!!
Additionally, it is quite funny as my identical twin sister's name is Nicole and her name also stands for "victory".  Prior to naming us, my parents did not know this so it is quite ironic that we are identical twins and our names mean the exact same thing!
3.-How did Lauren decide to take her first steps in the world of YouTube? What feelings do you have to do what you like, what you are passionate about? It is easy?
I'm still pretty new to Youtube but I absolutely love it (as well as TikTok) and the idea of creating your own content (my twin sister and I have a twin account which is super fun).  Our co-star Henry Golding (from A Simple Favor) is who really gave us the final push to commit to Youtube/TikTok when we were at a dinner last year in Los Angeles.  They are great platforms where audiences around the globe can see your work which I think is remarkable.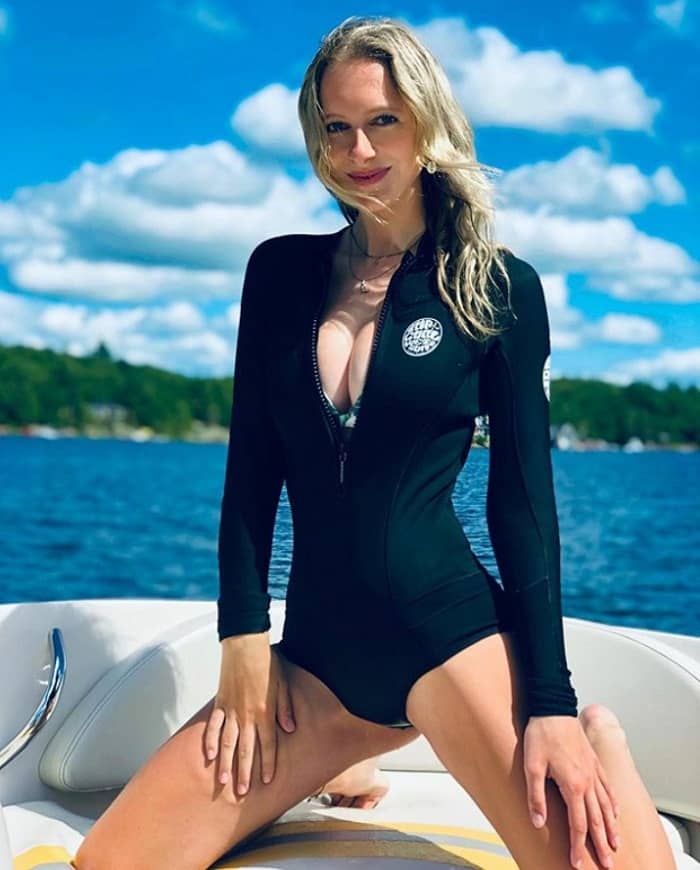 4.- Lauren, are you aware of your growth as a person, Youtuber and Actress, will you become an Influencer every day, an opinion leader especially for the little ones? How do you handle this? How do you like to interact with your followers who join you? What is your favorite social network?
In terms of myself as a person, Youtuber, and Actress I really do like to think that I am an Influencer and Opinion Leader.  In all facets of my life I strive to be a good role model/a person people can look up to and thus I would love to inspire and make a difference in the lives of many.  Specifically, I do have a very sporty side to me and I would love to motivate and show young girls that you can be both girly and sporty at the same time!  I think it's important not to "pigeon-hole" ourselves and rather let ourselves delve into various passions/interests and I see no reason why anyone can't!
My favourite social network would probably have to be Instagram and Tiktok.  I love the versatility of Instagram (post pictures, stories, send messages), creativity (I believe Instagram puts emphasis on aesthetic which is super cool), also I love the opportunity with Instagram (any person from around the world can look at your profile and get a glimpse of who you are, potentially spurring some sort of opportunity from this connection).
Additionally, I love Tiktok as it is just so fun and creative.  My twin sister and I who act are essentially doing our own acting on this platform which is super cool.  Not to mention, the reach of videos on tiktok is wild–your videos can reach billions of viewers from across the globe regardless if you are following them are not!
Ultimately I love the opportunity social networks give by allowing individuals a platform/resource to display themselves/talents etc.
5.- What do you think is the distinctive, unique hallmark of each activity that Lauren performs as a person ?
I'd like to think my smile and my energy are typically the unique/distinctive hallmark of each activity I perform.  My cheeks usually hurt as I always have a smile on my face!  Additionally, I'm told that I bring a fun-loving/positive energy which makes me happy as I always love bringing excitement and positivity to everything I do and everyone I meet!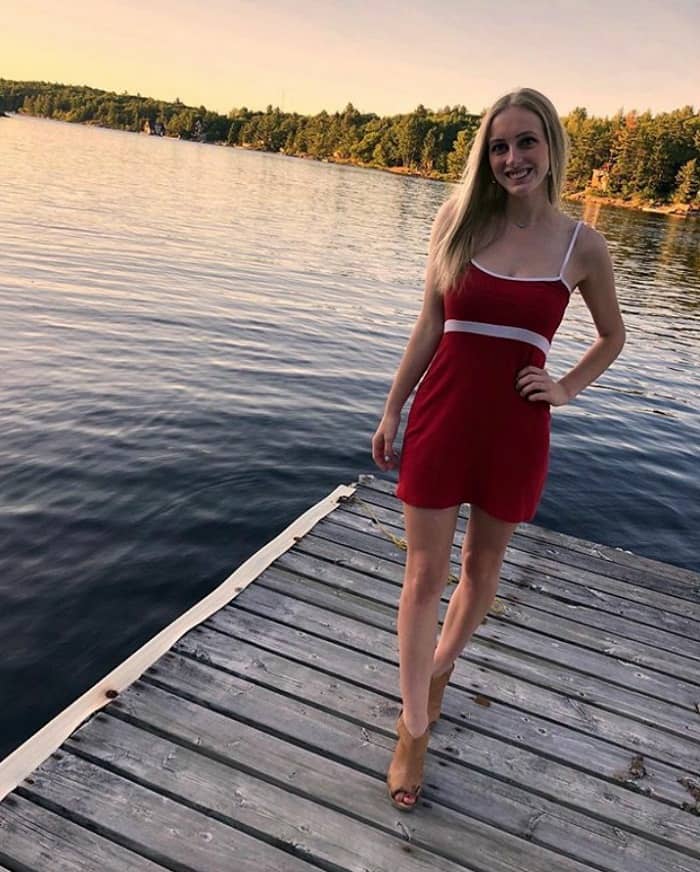 6.- What values, care and habits are important to have / adopt in order to be an Actress?
Persistence.  Acting is an extremely tough industry and you won't book every single role you go out for–in fact most roles you audition for you probably will not book and that is why persistence truly is key.  Not only do you have to have thick skin to be an actor, but you need to have the determination to keep going as success will not always come right away.  However, I do believe if you work hard enough and stick to it you can achieve your wildest dreams. 
 7.- Who inspires you every day?
My twin sister inspires me every day.  She motivates me to keep on track with my goals and instills belief in me that I can achieve them.  I love conquering the world with my identical twin sister by my side. 
8.- What feeling did you have the first time you modeled before a photographic camera and a video camera? What did you feel the first time
I felt both excitement and nerves!!  However I was once told that a little bit of nerves is good because that means you care.  Thus I always try to channel my nerves into excitement as well.
9.-Lauren, would you like to venture into some stage of your life in the entertainment industry, such as TV, radio, or perhaps more oriented to acting, cinema, theater? Have you always been outgoing?
I am always eager and open to trying new things in life and in acting specifically.  I absolutely love the subtlety and nuances of acting for film and tv.  That being said, I have done some theater work when I was younger and theatre is such an incredibly fun and amazing industry as well.  Additionally, I have always thought being an on-air broadcaster/host/reporter would be extremely exciting and up my alley!
I have definitely always been very outgoing on my own and I think I am even twice that amount alongside my twin sister!!  We bounce off each other's energy and are just all around energetic/positive people!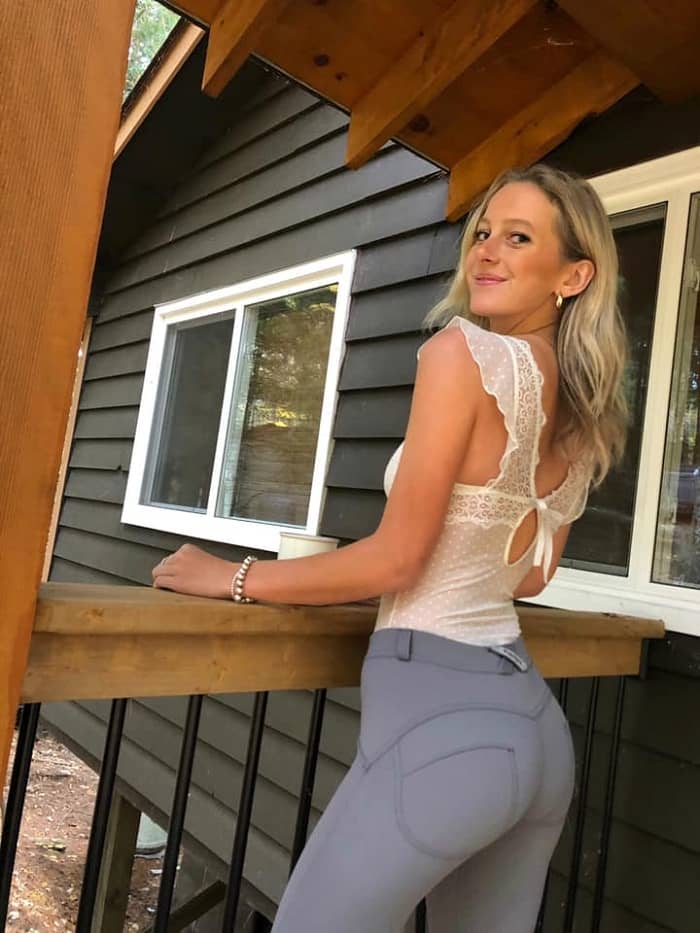 10.- What are your goals for the future ?
Aside from being Miss Universe Canada, my goal is to be a successful working actress, as well as an entertainment lawyer.  On top of this I hope to have a wonderful, loving family of my own while making change and a positive impact in the world around me.
11.- Do you like acting, tell us about this facet of Lauren.
I absolutely LOVE acting.  I could be so stressed and worried and overwhelmed with things in life but as soon as I'm doing something acting related all of my worries immediately go away.  The feeling I have when I am acting is truly indescribable. 
I started acting when I was just 9 months old alongside my identical twin sister!  We actually both played the same character in the well-known Canadian movie series "Anne of Green Gables".  Fun fact: Our first character was the baby BOY Dominic (we had no hair at 9 months old so you couldn't notice lol!).
After this, my twin sister and I acted in countless commercials (such as Rogers, Sears, Dodge Durango etc.).  Growing up my sister and I realized acting wasn't just a hobby for us and we truly did want to take this seriously.  At the age of 13 we started studying at various renowned acting studios in Toronto as well as taking private coachings with several well known actors/directors.  We signed with an elite agency and from our early teens to where we are now, we constantly audition for tv/movie/commercial roles in Toronto and LA.
My recent most notable credit includes playing Young Blake Lively in the Hollywood Blockbuster "A Simple Favor".  My twin sister and I are both in this movie and I play the role of Faith McLanden (I'll stop with detail here…you have to watch the movie to find out the rest!!).  This was a surreal experience working with an A-List cast and crew including Blake Lively, Anna Kendrick, and Henry Golding as well as the one of a kind director, Paul Feig.  My twin sister and I were flown down to New York City for the red carpet World Premiere for this movie as well as nominated for a Young Entertainer Award for "Best Supporting Young Actress in a Feature Film" for both of our roles in it.  On top of this, I have also recently starred in a National Tim Hortons commercial, as well as guest starred in the CBC series "Frankie Drake Mysteries".
Our next steps in the acting world actually include Nicole and I moving to Los Angeles.  We are currently getting our O1 Visa processed to act in the United States so we are super excited for this new adventure and what it will entail!!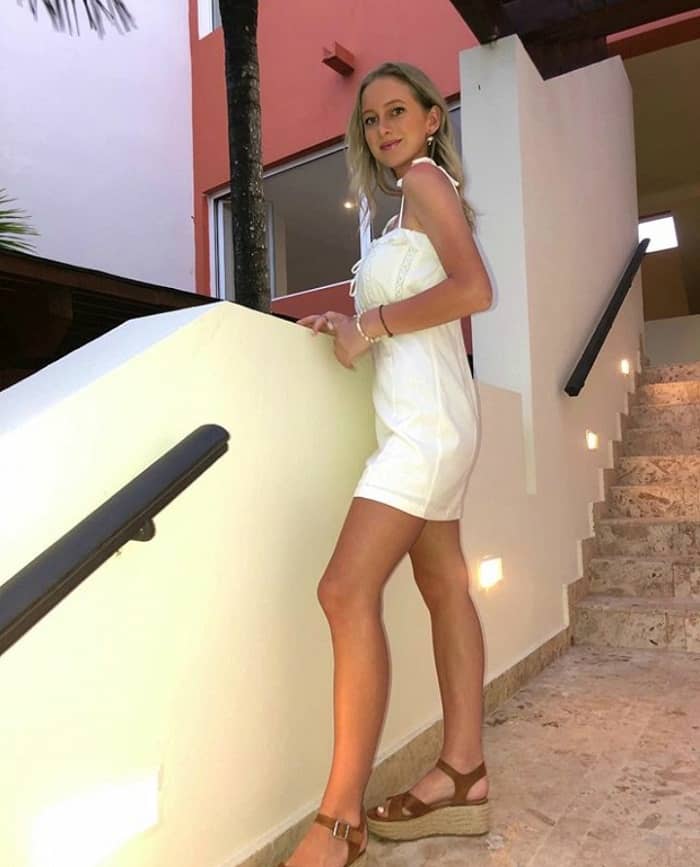 12.-Lauren, What do you think about the power that social networks and new technologies exert where we can, for example, discover great talents on platforms such as YouTube, learn programming from the age of three, have greater visibility of our business on Pinterest, from our personal brand on Instagram, or being a recognized videogamer on Twitch?
Social media is absolutely INCREDIBLE in terms of the power it has in discovering great talents and creating personal brands.  Specifically Instagram and Youtube are platforms where so many business/entertainment-type connections can get created all by any individual curating their own brand and showcasing themselves which is amazing. 
13.- What would you say to parents who do not support their children's talent? And what advice would you give to young people who, having the talent and ability, do not dare to take the next step?
My advice for young people who have the talent and ability but are too scared to take the next step is to just GO FOR IT!  We truly only have one life on this earth so why would we live one not going after what we want?  I think the most disappointing thing is seeing someone with so much great potential not doing something they love just because they think it's too risky.  Yes it may be scary but as one of my favourite quotes puts it perfectly: "Don't let the fear of striking out keep you from playing the game"
14.- What is your opinion of the empowerment of women in recent years, reaching positions of the first order around the world?
Particularly with the pressures of social media nowadays, it is so crucial for us as women to stand together and build each other up versus tearing each other down.  One of my favourite sayings is that just because someone else is beautiful does not make you any less beautiful!
15.- Lauren What motivates you and why do you feel grateful every day?
My goals and dreams are what motivate me every single day.  I like to live with no regrets and the last thing I want is to live a life where I do not go after and achieve my dreams. 
I feel grateful every day for the health, safety, and love of my dear family and friends.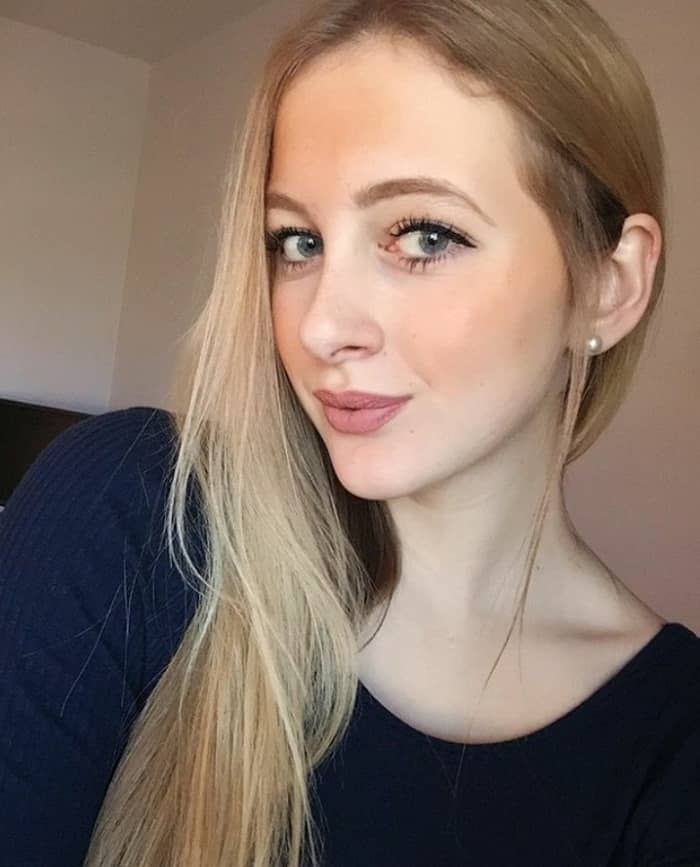 16.- What does it feel like to have a twin sister, what do you like the most about having this blessing?
Having a twin sister is the absolute best feeling in the world.  Having someone who gets you without you even having to explain yourself is indescribable and I am so happy to have a person like my twin sister by my side. 
17.- Do you like to travel? What countries do you already know? What other countries would you like to visit and what places do you recommend visiting in Canada, your native country?
I absolutely LOVE travelling.  Getting to experience different cultures and meet and make connections with people from around the globe is priceless.
I have travelled to many places in the United States such as California, Hawaii, New York City (to name a few) which were all so different but extremely exciting and beautiful.  Additionally I have had the most amazing trips to Mexico and the Dominican Republic as well as a couple other places in the stunning Caribbean.  I am so fortunate for where I have had the opportunity to travel to and next I would love to explore Europe and Australia.  I have been wanting to see these destinations for a really long time and I am sure they will exceed my expectations!  Additionally, I have a lot of family and friends in both Europe and Australia so it would be amazing to reconnect with them again.
Although I love travelling, I do love being back home in Canada.  Muskoka is definitely a place I would recommend people travel to.  I have spent every summer growing up in beautiful Muskoka and the lakes, towns, people are all amazing.  The nature, the boating, the water sports, and the company is just out of this world in my opinion!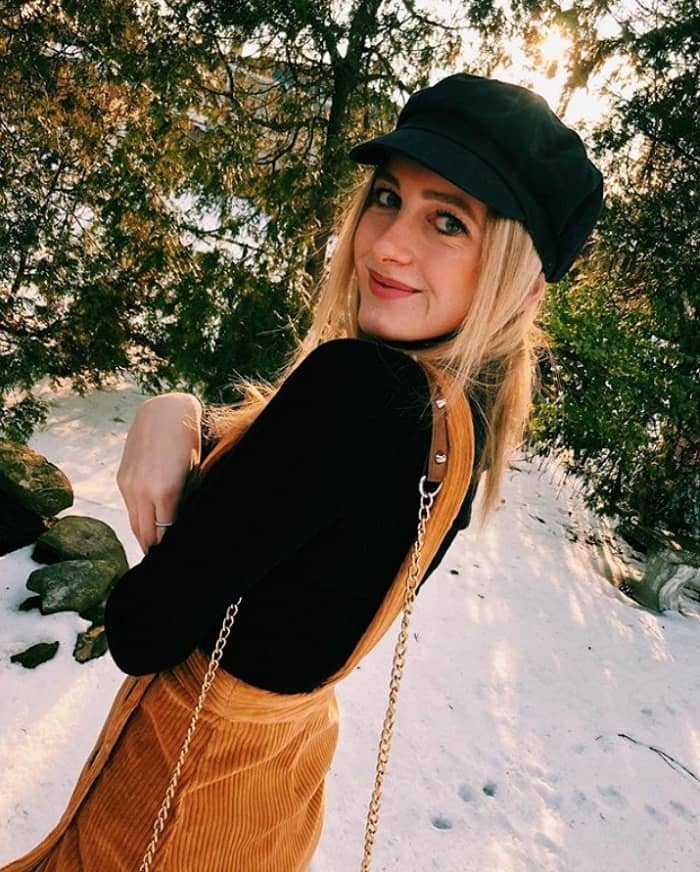 18.- It seems to you if we play a little ping pong. I tell you a few words and you tell me the first thing that comes to mind, okay?
– Marriage – Love
– Abortion – Emotional
– Best film – A Simple Favor (the movie I acted it 😉 hehe)
– The worst – None, all are so different and leave you feeling a certain way
– Children – Fun
– Family – Support
– Sisterhood – Bond
– Humility – Kind souls
– Favorite food – French fries & Ice cream!!!
– Nature – Beautiful
– Percentage of Craziness -101% "It's better to be absolutely ridiculous than to be absolutely boring" -Marilyn Monroe
– Technology – Connection
-Fun – Laughing
-Happiness – Achieving your dreams
-Power – Being true to yourself
-Goal – Determination
-Education – Important
-Fashion – Unique
-Vacations – Experience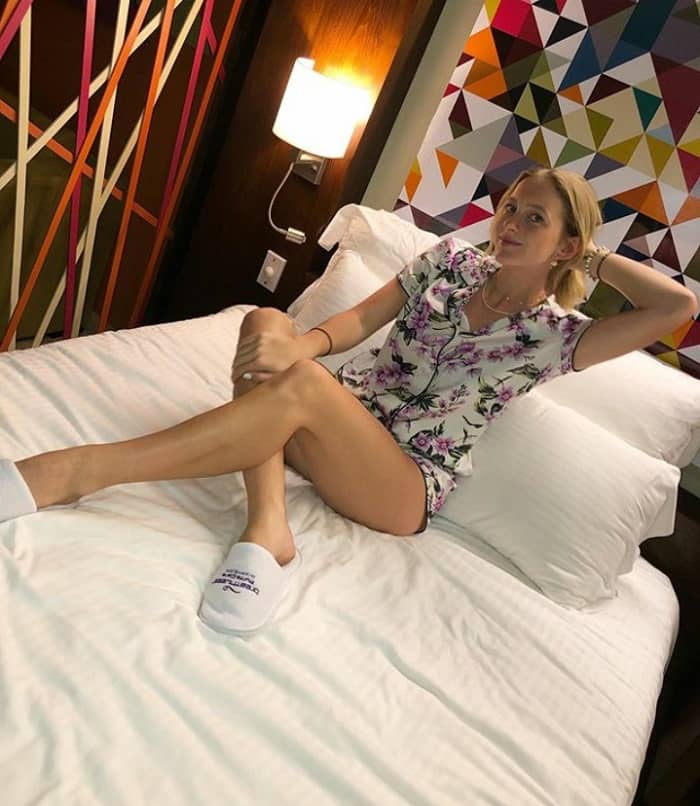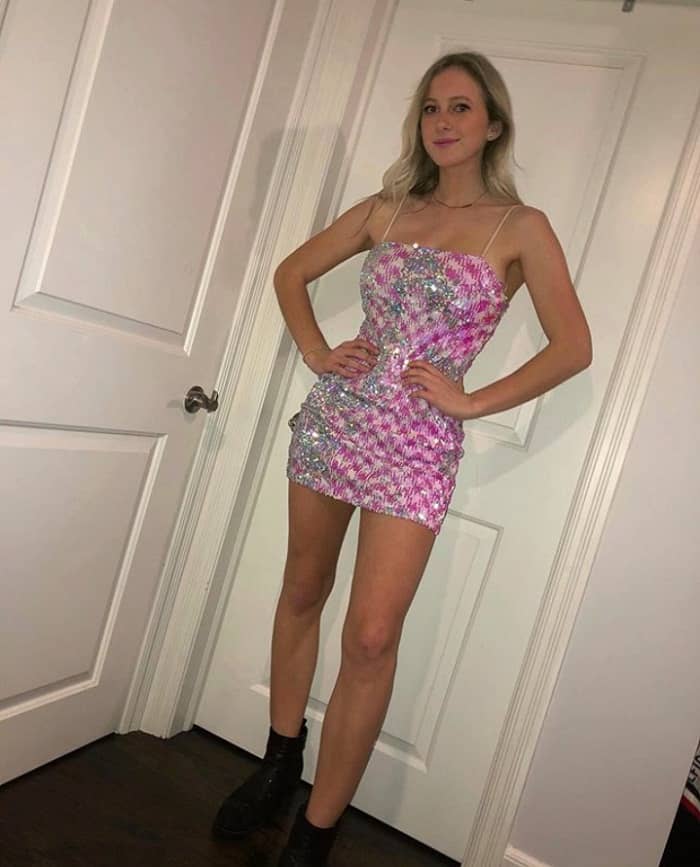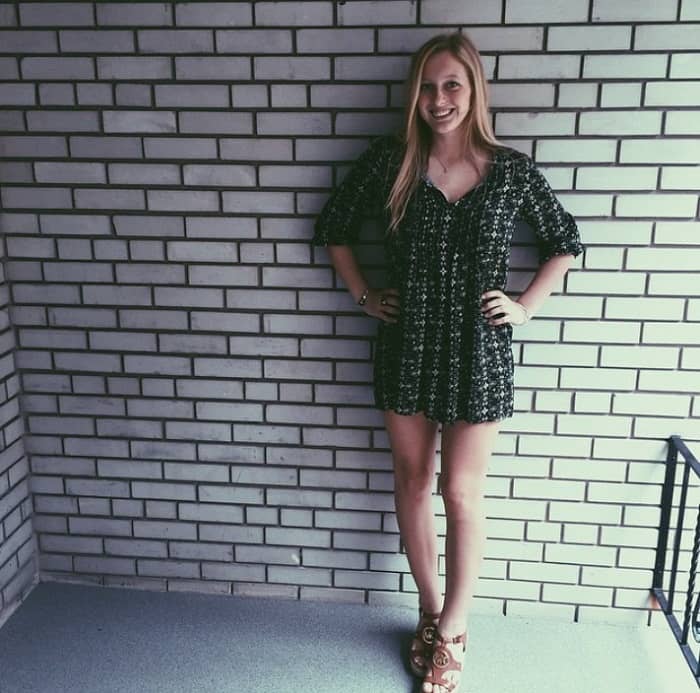 Interview conducted by Jaime William Mostacero Baca & Gabriela Alejandra Benítez Morris with Lauren Peters – Canada
English language
Lauren Peters Contact: Instagram – Email 
Interview authorized in writing by Instagram – Email: Lauren Peters   – Perumira – Jaime William
All Rights Reserved in the name of Lauren Peters  – Perumira – Jaime William