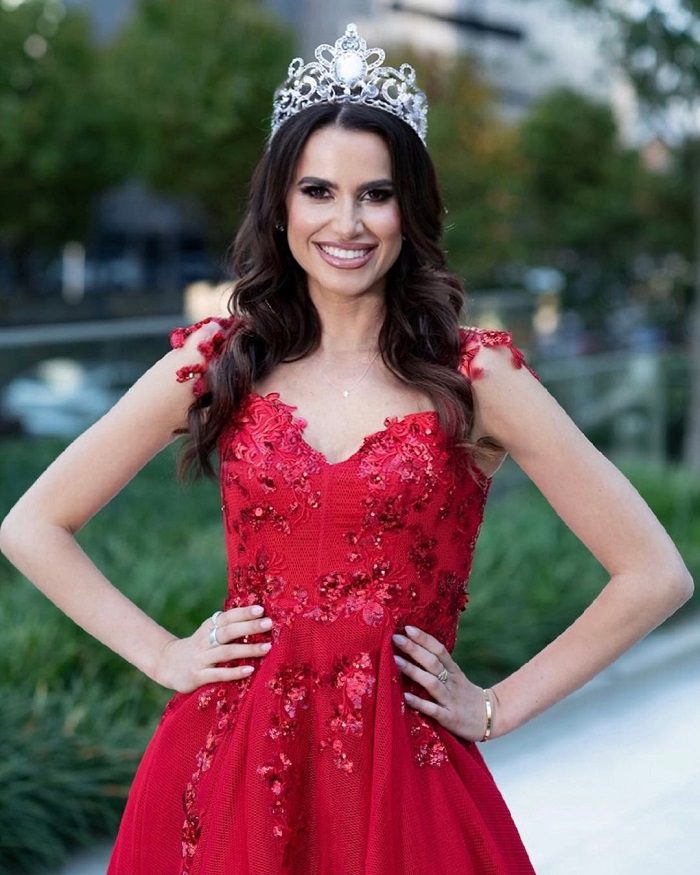 VOTE FOR KRISTIYANA
https://www.catchthecrown.com/pageant/2022-miss-world-canada
WEBSITE KRISTIYANA

Kristiyana Yordanova @kristiyana.yordanovaa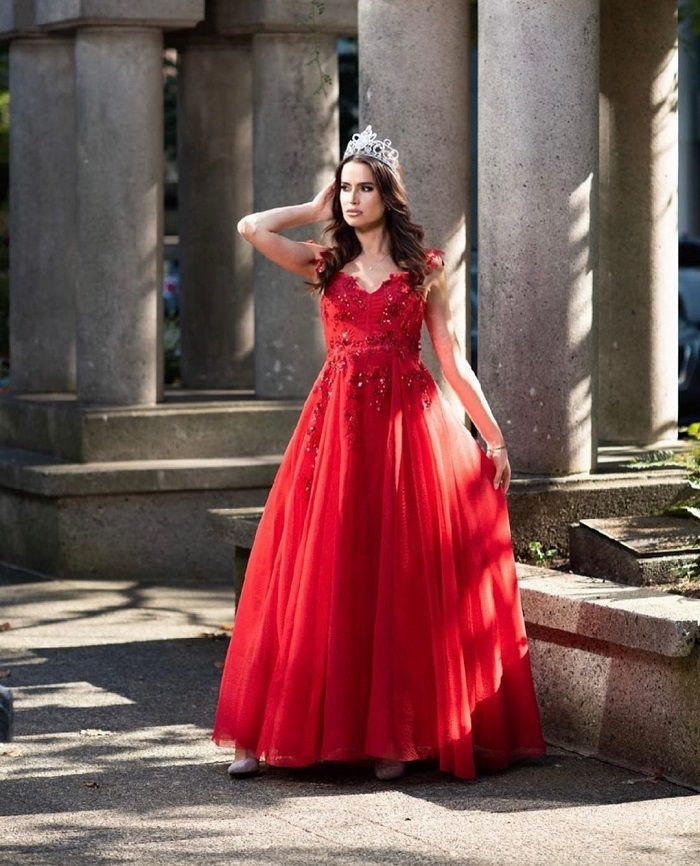 "My hobbies include writing both short stories and poetry. I have published my own book called "Forbidden Words", psychology since that is what I pursued in university, singing, and swimming…"

"I believe the whole journey has been a blessing, and I cannot wait to share who I am on the Miss World Canada stage in November."

"I want to be a recognized woman today, so I can help other women find their purpose and increase their self esteem. My foundation Woman Squared focuses on the life altering consequences of being in a toxic relationship."

"I would say my kindness, and compassion is what makes me stand out. I carry out every activity to the best of my abilities, and keep an open mind and understanding towards what comes my way. As I always say, a pure heart always wins."

"In order for you to achieve your dreams you need to make the uncomfortable comfortable. Once you begin, you will become fearless"
It is an honor to present Kristiyana Yordanova, model, beauty queen, Miss Vancouver and current finalist for Miss World Canada 2022. Kristiyana is a native of Varna – Bulgaria and today we know her purpose, goals, aspirations as future Miss World Canada.
Welcome Kristiyana Yordanova!!!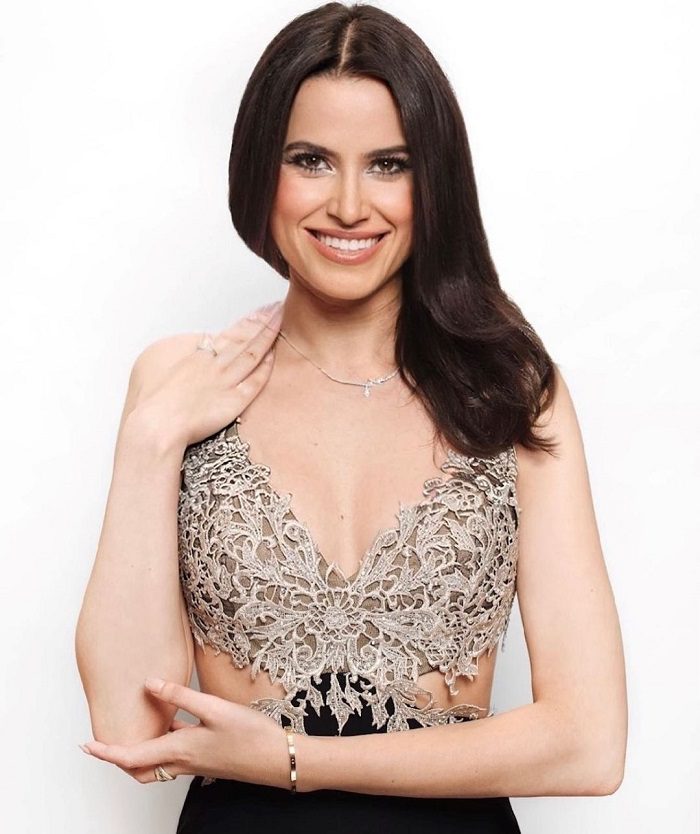 1.- Kristiyana, tell me about the city where you were born and raised ,What do you like about your hometown? What are your hobbies? What makes you laugh a lot or does it give you a lot of joy?
I was born and raised in Varna, Bulgaria. I had a wonderful childhood filled with memories that are very close to my heart. I remained very close with my grandma since I was very young, she taught me so much on what it means to be a woman, and the qualities I should possess. Her strength, ambition and charisma is what inspired me to follow her footsteps!
My hobbies include writing both short stories and poetry. I have published my own book called "Forbidden Words", psychology since that is what I pursued in university, singing, and swimming. I used to also be a competitive swimmer for the Canadian dolphins!
I laugh and smile when I am around people who are truly close to me, I think a sense of humor is important no matter the situation. I am the type of person that likes to laugh and remain in a positive mood.
2.- Model, Miss Vancouver, Miss World Canada 2022 Delegate, When do you decide to take your first steps as a model and beauty pageants? What feeling do you have achieving your dreams, your passions and being a recognized woman today?
I have wanted to pursue modeling since I was very young, however when I first tried it I didn't personally like it. Although As I grew up and became more confident modeling has really helped me become comfortable in my own skin and be feminine on camera.
Interestingly enough, I decided to pursue beauty pageants just this year, it was mere luck. I was scrolling on instagram and found that they were looking for more girls to be part of the Miss World BC pageant. It made me into a different person, I became more disciplined as a person, but I also found qualities within myself that I never knew existed. I believe the whole journey has been a blessing, and I cannot wait to share who I am on the Miss World Canada stage in November.
I want to be a recognized woman today, so I can help other women find their purpose and increase their self esteem. My foundation Woman Squared focuses on the life altering consequences of being in a toxic relationship. I provide free workshops for women, on the power of walking away and how to rebuild their lives. My aspiration is to share that with the world, and to gain more recognition in this niche field. I believe many suffer in silence and it's time to have an open conversation, and invite others to do the same.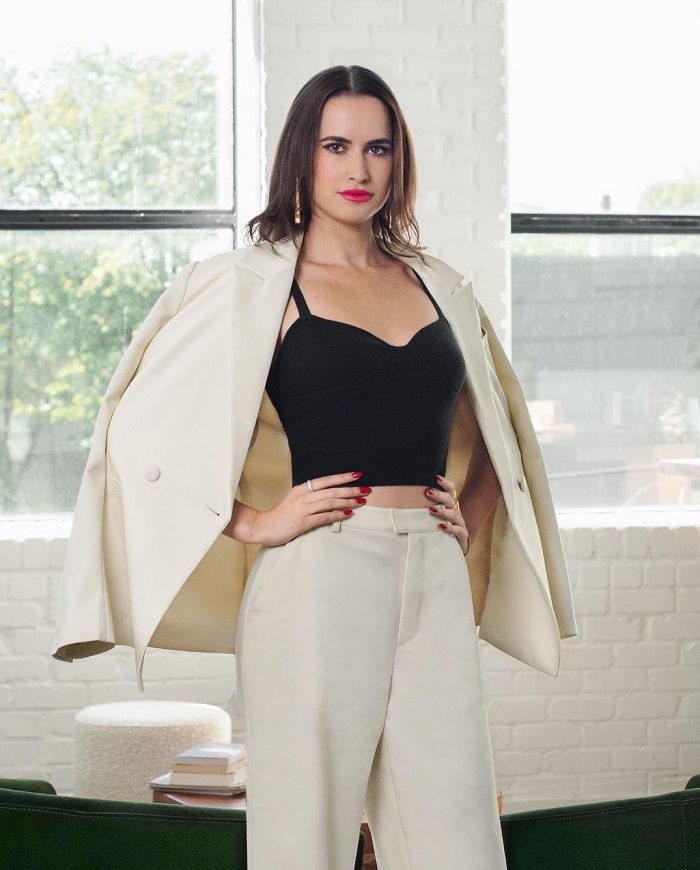 3.- What do you think is the distinctive, unique stamp of Kristiyana in each activity carried out as a person?
I love this question, each of us are unique and have a set of attributes that makes us, us. For me, I would say my kindness, and compassion is what makes me stand out. I carry out every activity to the best of my abilities, and keep an open mind and understanding towards what comes my way. As I always say, a pure heart always wins.
4.- Whats is the main virtue that any woman must have to be an beauty queen?
In order to be a beauty queen you need to have empathy and kindness. Those two virtues are the ones which are capable of changing the world. As a queen you have a responsibility to carry out, to be the spokesperson for those who may be struggling, and also to touch and inspire others to do the same. Kindness and empathy will pave the path for you, and allow you to be the best version of yourself because you are leading from the heart.
5.- Are you aware of being an influential woman for many girls who want to be beauty queen? How important is it to you to be an idol for many girls and teenagers?
My dream is to be a motivator and guiding force for the younger generation, through my platform woman squared but also through my actions. I want to spark a fire within those girls who may also want to be part of the pageant world. Pageants are a place for you to grow into a refined woman, to be able to see the beauty within yourself, and to prove to yourself that you can achieve anything you put your mind to. If you have that mindset you are already a winner.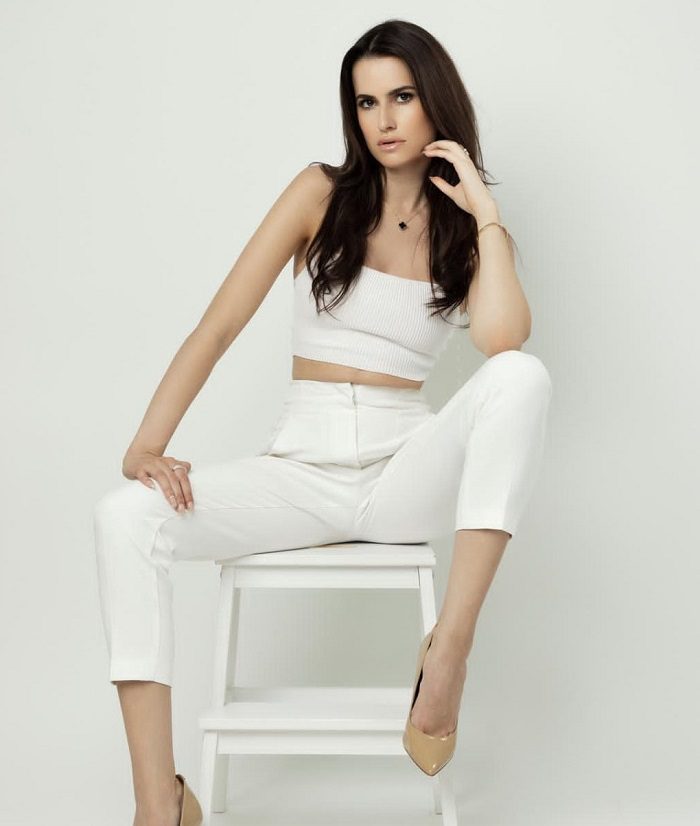 6.- What was your feeling the first time you modeled in front of a video camera? What did you feel the first time at a beauty pageant?
The first time I was nervous, I wasn't sure about the poses that I was doing, I was very rigid. However with practice, and being in tune with myself I became not only more confident but more fluid in front of the camera. I was able to experiment and try new things, and feel in the zone. That is a very blissful and positive feeling, once you achieve that being in front of a camera and video becomes second nature.
7.- What do you think about the power of social media today?
Social media is an incredibly powerful tool especially if used correctly. It can empower us but also divide us. I believe now is the time to use social media to elevate our ideas and to help one another. With the click of a button you can be connected with more individuals worldwide, that is amazing. However instead of posting highlight reels of our perfect reality, more people need to be comfortable in sharing what is really going on in their lives. Vulnerability will make you not only more relatable, but more interesting. Vulnerability is a sign of strength and everyone should incorporate this into their life.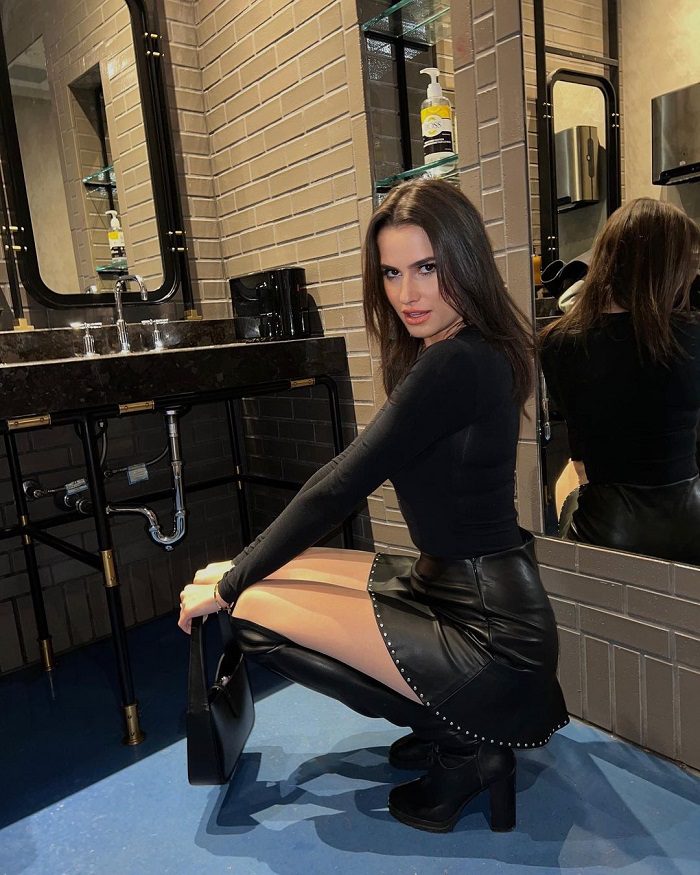 8.- Whats your favorite social media?
Instagram!
9.- What would you advise young people who have talent but do not dare to take the next step? What would you advise parents who do not support their children's talents?
I know how difficult it may be to step out of your comfort zone, and be afraid of what might come next. But I am here to tell you that it is the best choice you will ever make. In order for you to achieve your dreams you need to make the uncomfortable comfortable. Once you begin, you will become fearless. By doing this you will also feel more confident within yourself, you will believe in your skills and that in itself is where strength lies.
As a parent, paying attention to your child's interests and how to develop them is very important. Why? Because an interest can develop into a passion. Once a child has found their passion they are more likely to be happy, to find their purpose and meaning in the world. Which is why a parent should support their children in their talents.
10.- Have you thought about being an actress? Do you like the entertainment industry?
I am very open to where my road leads, I would like to one day try acting. Especially in a movie where I can portray a character that is different from who I am as a person. It will be another exciting experience to push me out of my comfort zone. The entertainment industry has both it's positives and negatives just like most things in life.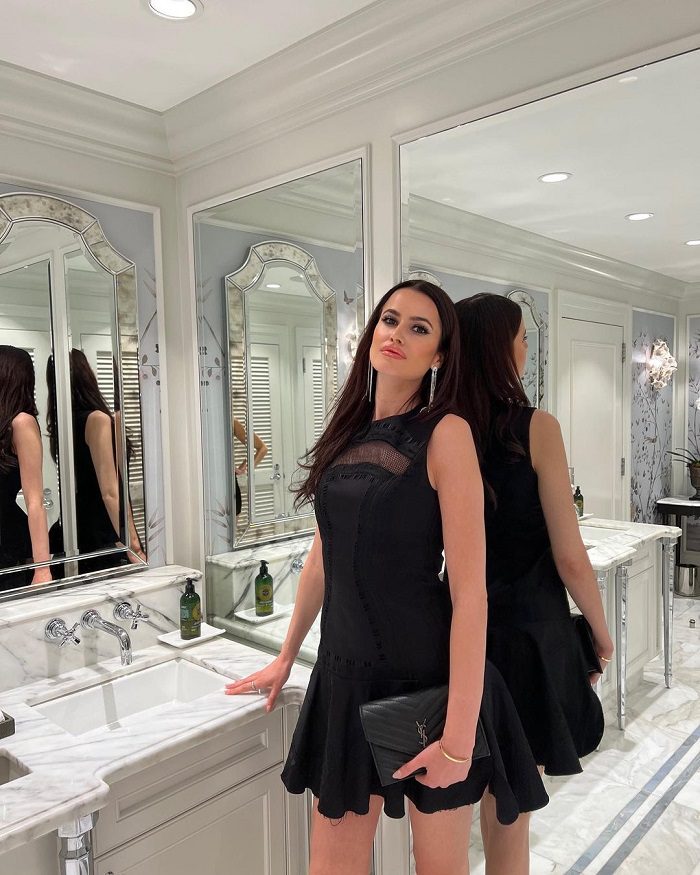 11.- Worldwide, women have acquired a greater role even though there are societies where they are still abused. What is your opinion of the role of women in the future in these societies?
Yes unfortunately there are many places in the world where women still don't have basic rights, we have to recognize that and fight for change. I am lucky to be living in a progressive country like Canada, but that only motivates me to help others who may not have the same opportunities as me.
I truly believe women are natural born leaders, they have power in their femininity defined as soft power. They also use their empathy as a driving force, to understand the needs of others on the team. We as women have the ability to command any room which we walk into, and speak from the heart and with confidence. I hope to see more women in the future to be in positions of leadership and fine tune our skills to accomplish more as a society.
12.- Kristiyana, what is your motivation and what do you feel grateful for every day?
Gratitude is one of the most vital skills to have, and it has changed who I am, and it allowed me to be where I am today. Gratitude allows you to see how beautiful life really is, it can be found in the small things, like the cup of coffee in the morning, the kindness of a stranger, or a workout class which you really enjoy. My motivation is to live my life to the fullest, and fulfill my potential. That can only happen when I include positivity and gratitude in my morning and night routine. It makes you more powerful and allows you to attract the right opportunities at the right time for yourself.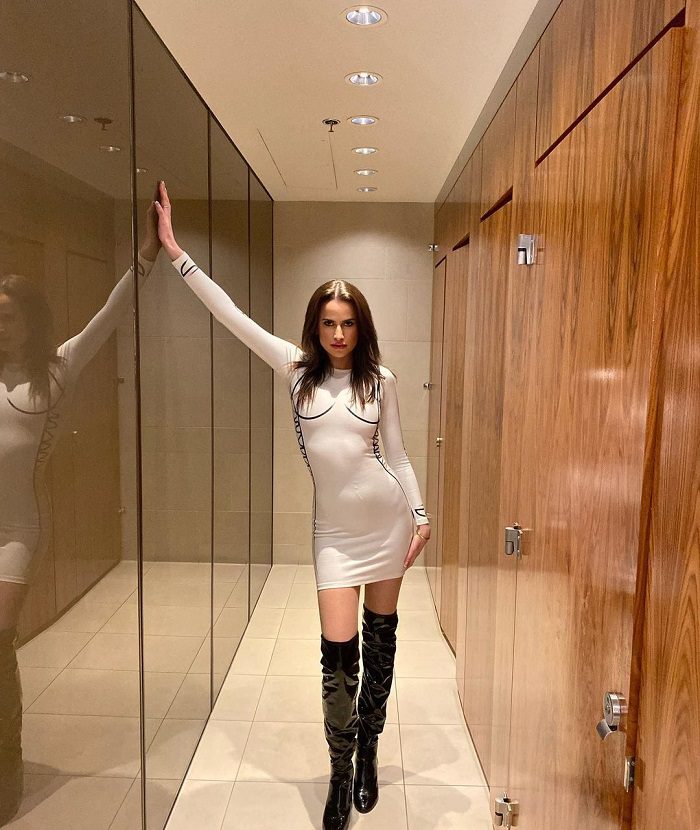 13.- Kristiyana, What countries do you know? What other countries would you like to know and which places do you recommend to visit from your country?
I have traveled to many countries in Europe and I absolutely loved it! For my next trip however, I would like to visit Africa and India.
In Bulgaria I would suggest you visit Varna, my hometown, especially in the summer! It has one of the best beaches, amazing food, and really good energy people.
14.- You and me (Jaime William) are going to play ping pong, I will tell you one word and you will answer with another word that comes to your mind.
– Marriage – Ceremony
– Childrens – Laughter
– Love – Romance
– Canada – Maple Syrup
– Travel – Abroad
– Abortion – Rights
– Dance – Salsa
– Sing – Choir
– Europe – Paris
– America – New York
– Sport – Swimming
– Money – Abundance
– Parents – Closeness
– Dreams – Actions
– Passion – Drive
– Madness Percentage – I am not sure?
– Character – Development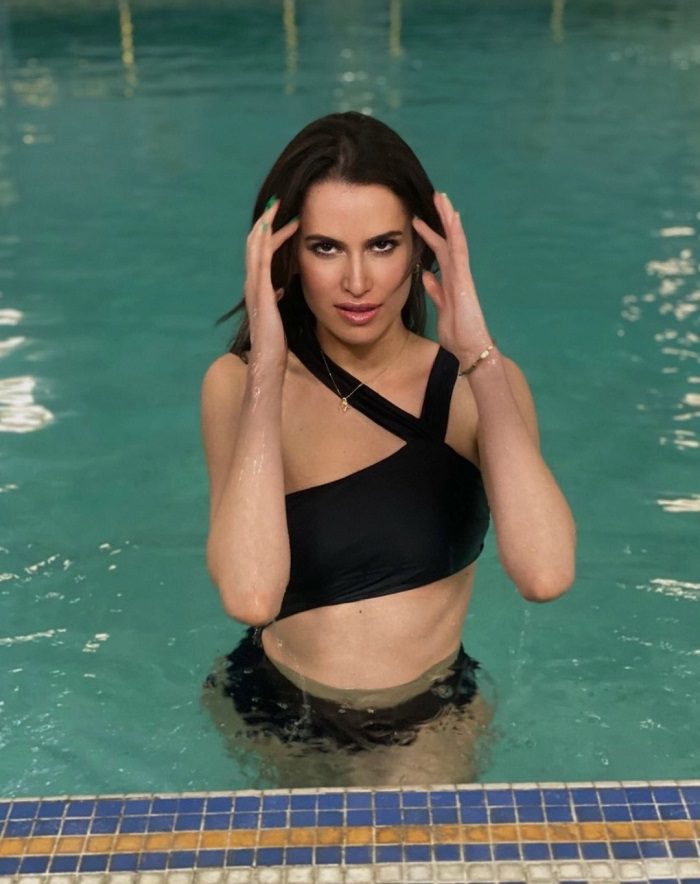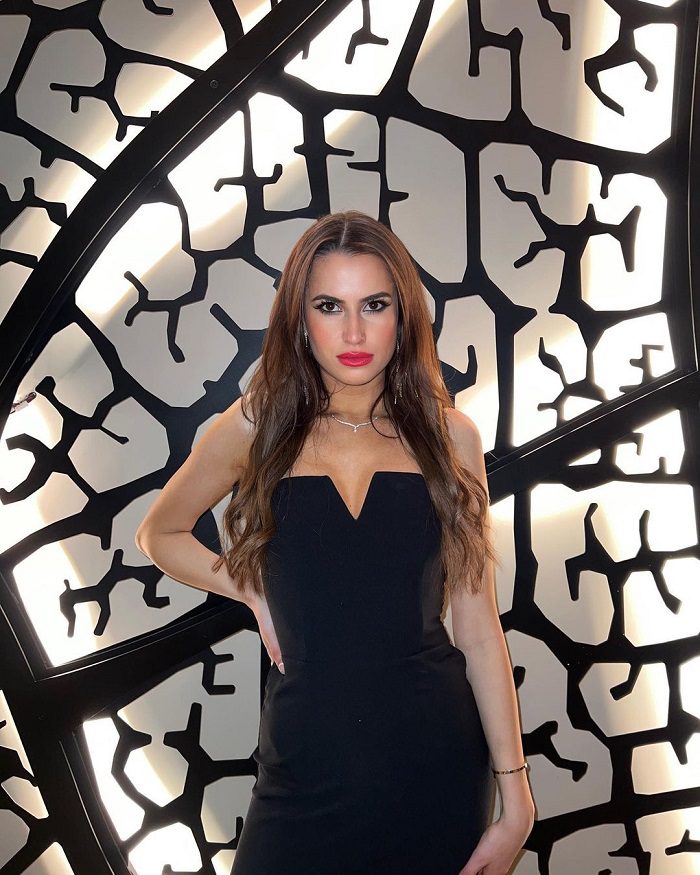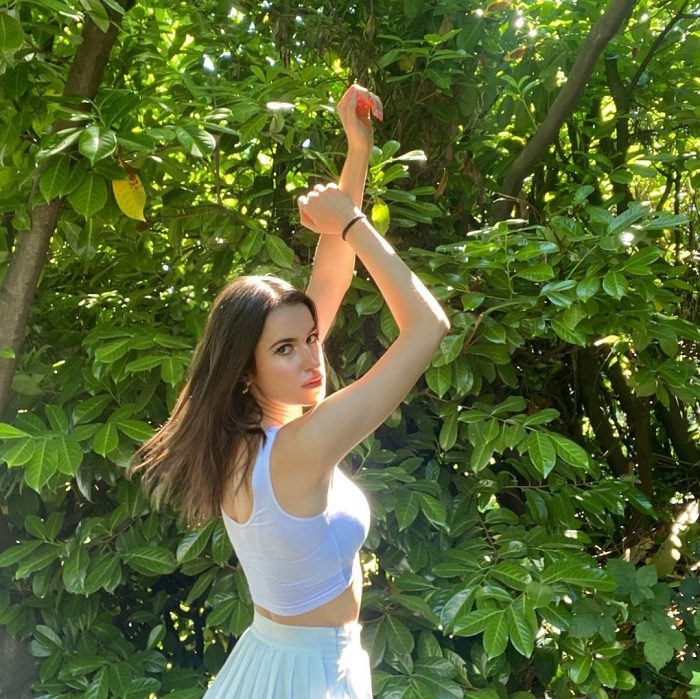 Interview conducted by Jaime William Mostacero Baca with Kristiyana Yordanova – Bulgaria
English language
Kristiyana Yordanova Contact: Instagram – Email
Interview authorized in writing by Instagram – Email: Kristiyana Yordanova – Perumira – Jaime William
All Rights Reserved in the name of Kristiyana Yordanova – Perumira – Jaime William