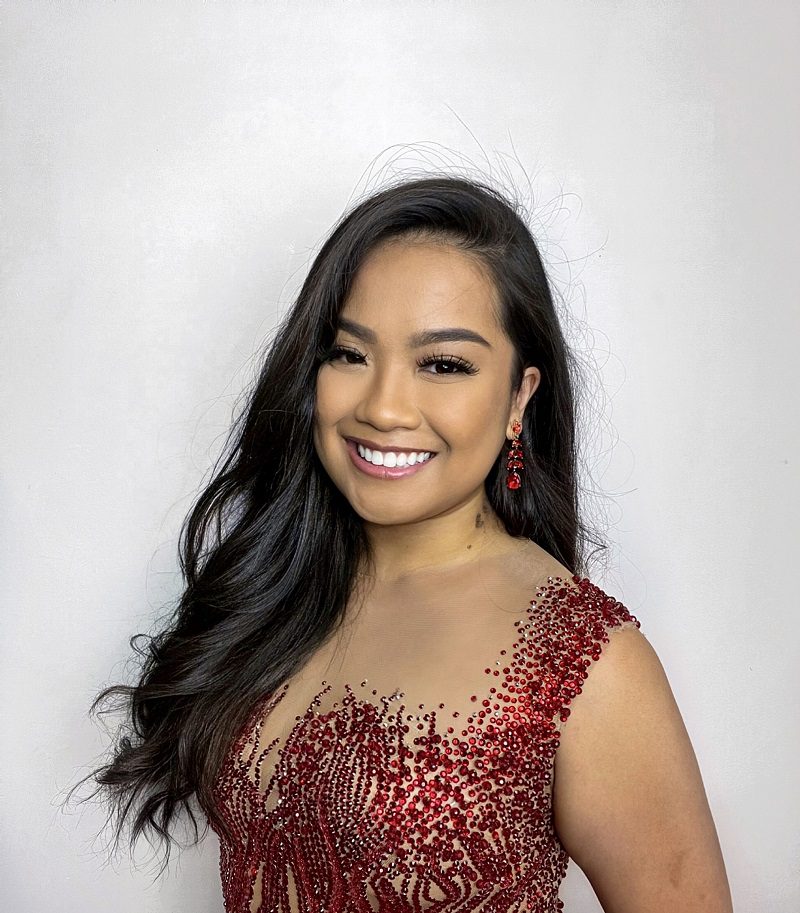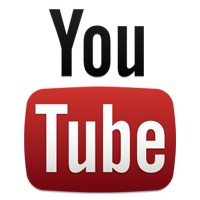 Arlene Manaloto @thedailylifeofarlene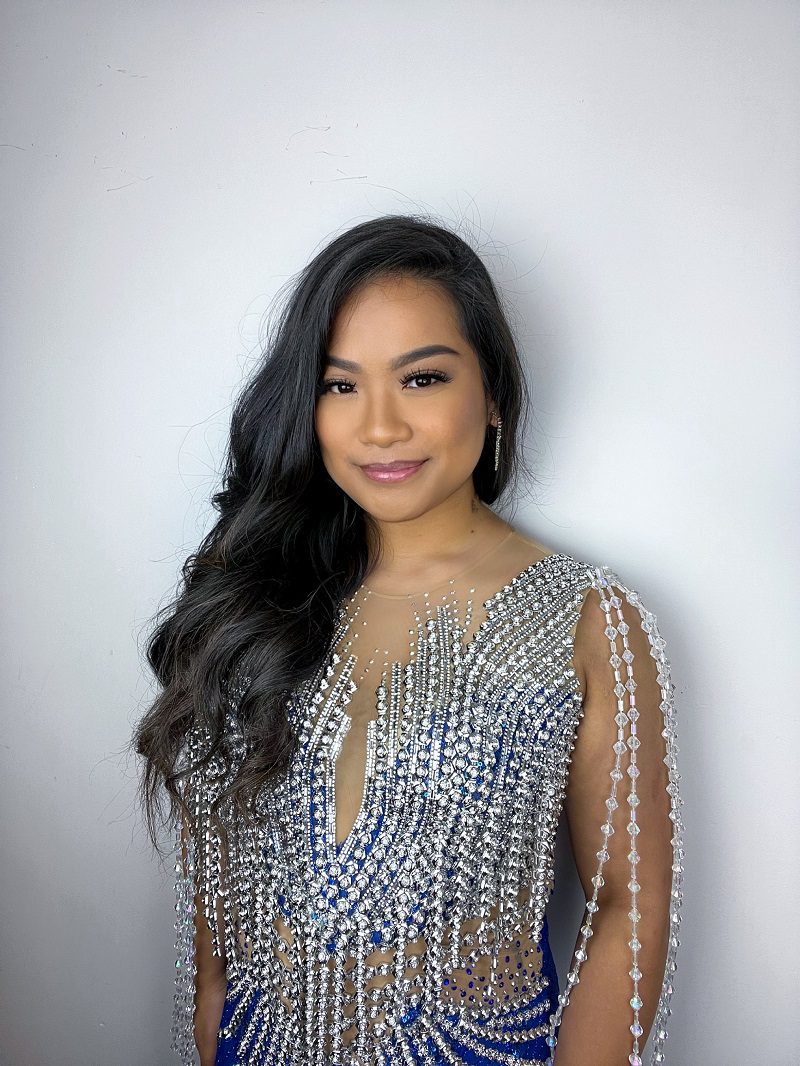 "I have many hobbies! I am an adrenaline seeking individual who loves to try things that are exciting."

"My first steps into the modeling industry was in 2022 when I had the unique opportunity to model for local designers in Vancouver and international designers from the Philippines."

"…my unique stamp is that I do everything whole heartedly and with the intention to be a leader and bar raiser who leads with empathy, integrity, and transparency."

"That is why I believe that authenticity is the main virtue that any woman must have to be an international model."

"Take risks, chase dreams, and choose to gable with your aspirations because your outcome and journey in discovering the answer to, "what if it turns out better than I imagined," just might be better than you imagined."
It is an honor to present from Canada, the beauty and talent of Arlene Manaloto, international model, Miss Personality British Columbia 2023 (Best in Interview), Miss Philippines International of BC & Canada 1st Runner Up (Best in Interview, Miss Community, and recipient of the Director's Award).
Arlene's great joy, humility and adventurous spirit make her an admirable woman and a worthy representative of beauty in the world.
Arlene gives me a valuable interview and we now know part of her story, projects, aspirations and thoughts.
Welcome Arlene Manaloto!!!
1.- Arlene, you were born in Canada. What do you like about your hometown in Canada?
Born and raised in Vancouver, commonly known as "Hollywood of the North," there are many aspects that I admire about my hometown. The city is known as a thriving culinary hub with different cuisines readily available at every corner. As a local foodie, this is such a great opportunity to explore my palate and immerse myself in different cultures, in addition to the city being diverse in its people and events.
The top aspect that I truly love about Vancouver is its scenery. You could be in the city experiencing all the hustle and bustle, but if you drive about 20 minutes away from the city, you can experience beautiful scenic views of the mountains, forestry, and ocean. It's the best of both worlds!

2.- What are your hobbies? What makes you laugh a lot, or does it give you a lot of joy?
I have many hobbies! I am an adrenaline seeking individual who loves to try things that are exciting. In the past, I have gone skydiving, scuba diving, white water rafting, and snowboarding at various mountains across British Columbia. I especially love being surrounded by nature and going on walks, appreciating the scenic view especially when by the water.
I  love to travel locally and internationally. Having the chance to learn and embrace other cultures when travelling is something that I hold near and dear to my heart. Moreover, while travelling I absolutely love trying the different cuisines. This ties into my content creation as I have an Instagram page (@ExploreYourPalate) dedicated to "exploring my palate" around the world and sharing my food experiences.
As a content creator, I post content on my Instagram and YouTube related to food, pageantry, fitness, and ASMR (autonomous sensory meridian response) as an ASMRtist.
Furthermore, I love to volunteer in my community and host humanitarian and food security initiatives. I have been doing this for over six years and have recently founded Hunger Heroes Canada (@HungerHeroesCanada). This is a platform to educate, advocate, and create tangible change in the community by reducing food insecurity in Vancouver and beyond while also supporting individuals facing homelessness and poverty.
3.- International Model , Beauty Queen,  Miss Personality British Columbia 2023, Miss Philippines International of BC & Canada 1st Runner Up. When do you decide to take your first steps as a model and beauty pageants? What feeling do you have achieving your dreams, your passions and being a recognized influencer woman today?
I have always been a pageant fan, especially growing up as I watched the major pageants such as Miss World and Miss Universe. My first personal pursuit into pageantry was in 2020 when I applied to be a competing delegate in the Miss Philippines International of BC & Canada beauty pageant. My first steps into the modeling industry was in 2022 when I had the unique opportunity to model for local designers in Vancouver and international designers from the Philippines.
How I feel about achieving my dreams, passions, and being an empowering, influential leader for women today is truly unfathomable. Every day I wake up grateful knowing that through my humanitarian and philanthropy work, in addition to authentically showcasing who I am and sharing my personal story and journey has inspired, empowered, and changed the lives of others around the WORLD. I remember every single message that I receive from individuals globally who have shared that I inspired them and have changed their lives for the better – directly or indirectly. It is a fulfilling feeling that fuels me to continue to do better, be a transformational leader, and a force for good.
4.- What do you think is the distinctive, unique stamp of Arlene in each activity carried out as a person and model?
In everything that I do, professionally and in my personal endeavours, my unique stamp is that I do everything whole heartedly and with the intention to be a leader and bar raiser who leads with empathy, integrity, and transparency.
Instinctively, I take on a leadership role whether it be in a group or individual setting. As a creative, I do everything with the intention and always reflect on my previous lessons that I have learned. Blending them into my current situation to delivering results and raise the bar; creating effective and tangible change while also ensuring that I am anchored by empathy, integrity, and transparency along the way.

5.- What is the main virtue that any woman must have to be an international model?
When we hear the word, "model", many of us automatically think of the physical aspect of this profession. However, I think about the word, "influence" in relation to "role model". Whether if you are a model on a runway, a model in a photo, or a role model for someone, your audience can tell if you are authentically being yourself or if you are trying to be something you are not.
That is why I believe that authenticity is the main virtue that any woman must have to be an international model. It doesn't always matter about the way you look because beauty is more than being skin deep. Who you are as a person, your morals, values,  and character are what I believe is more important.
In relation to this, if you are an international model working with a company, sometimes they might not remember what you looked like. Rather, they will almost always remember how you made them feel and what impact you left on them.
Moreover, pretending or striving to be someone else will be a never-ending challenge. There is only one of you. So why not embrace your authentic self and discover your fullest potential? You will be amazed about what you can learn and achieve just by being authentically you.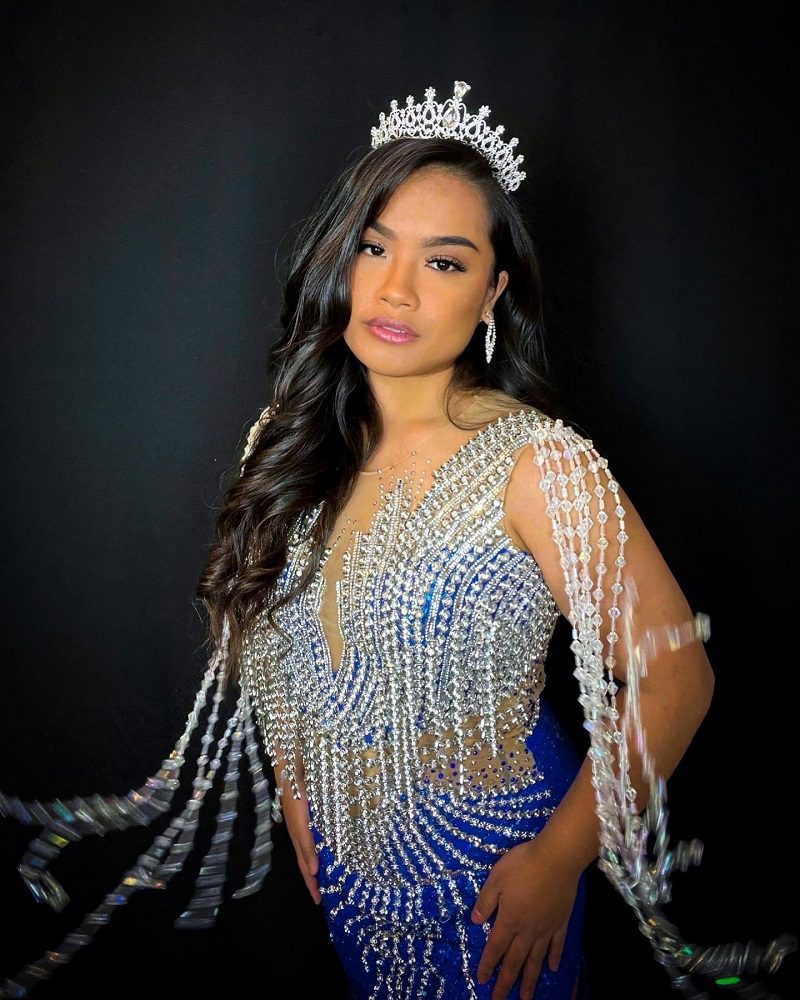 6.- Are you aware of being an influential woman for thousands of girls who want to be models? How important is it to you to be an idol for many girls and teenagers?
I am blessed to have an audience that is dedicated, inspired, and empowered by my story, journey, and personal endeavours. I view myself as a public servant, and to have been told that I have influenced and changed the lives of hundreds, if not thousands, around the world will always be one of my greatest achievements.
Being an influential woman is something that I take seriously. I believe that it is my responsibility to continue the forward momentum of progression and empowerment in our communities; locally, nationally, and internationally.

7.- What was your feeling the first time you modeled in front of a video camera? What did you feel the first time at a beauty pageant?
I have always loved the concept of vlogging (video logging), so much that I had even created a vlog for 365 consecutive days back in 2013. Therefore, being in front of a camera is something that I feel comfortable and natural doing.
When I first modelled, I do have to admit that I felt a little like a deer in headlights, especially when it came to posing. However, I was covered with a feeling of gratefulness to be there and to even have the opportunity. I reminded myself to embrace the moment and have fun along the way.
Two words summarize my feelings competing in a beauty pageant: transformation and representation.
Transformation: Preparing for my pageant had trained me to face every situation with a driving force of determination, momentum, and with the intention of inspiring change. At the end of my first pageant, I had transformed into a courageous and integral leader, humanitarian activist, and food insecurity educator, speaking up about timely and relevant issues that concerned my generation. I had strengthened my soft-skills, social skills, public speaking abilities while presenting myself with grace, poise, and so much more.
Representation: I wanted to be a leader of example – paving a way for a brighter future for individuals who saw themselves represented by me. It was my first time competing in a pageant, doing it during a pandemic, all while challenging the stereotypes stemming from societal norms and pressures. I felt and still feel ready to break the glass ceiling of traditional beauty standards and what "Beauty Queen representation" is depicted as. In addition to promoting pageantry with a purpose during my reign as Miss Personality British Columbia 2023 and when competing on the national stage this summer.

8.- What do you think about the power of social media today?
Social media is a cost-effective, prevalent, and powerful tool that is accessible to many individuals around the world. Therefore, it is crucial that we should use social media with intention, integrity, and as a force for good.
You can correlate social media with television. You have the power to choose when you want to use it and what "channel" you choose to subscribe to and watch. If there is a social media application, outlet, or page that does not align with what you want, you can change the channel simply by unfollowing, blocking, or restricting.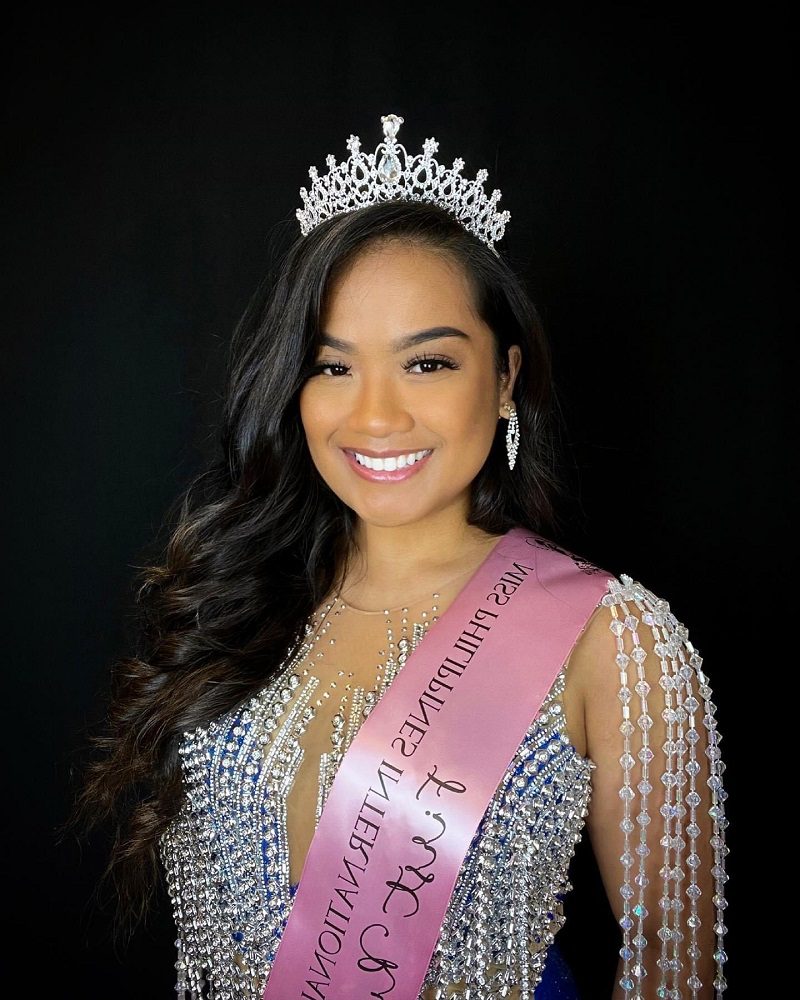 9.- How do you like to interact with your followers on social media? What's your favorite social media?
My favourite social media platform is Instagram. On my personal page, @Wolvarlene, I love to post engaging and interactive posts and stories. On my food page, @ExploreYourPalate, I share about my food experiences, providing reviews on where to eat, and hosting giveaway contests in partnership with restaurants and businesses for our followers.
On my advocacy page, @HungerHeroesCanada, I provide resources for my followers to learn more about food insecurity in Canada. I also create opportunities for them to become more involved in the community through volunteering projects and philanthropic initiatives. Ultimately being the bridge between individuals who are facing food insecurity, homelessness, and poverty, with individuals who want to create tangible change in our communities.
10.- What would you advise young people who have talent but do not dare to take the next step? What would you advise parents who do not support their children's talents?
To anyone who has a talent but is afraid to pursue it, I want to share a piece of advice that I continuously live by. In times of uncertainty, intimidation, or contemplation, I want you to ask yourself, "what if it turns out better than I imagined?" and challenge yourself by actioning upon uncovering and discovering the answer to this daunting question.
While endeavours that do not come to fruition may cause disappointment, I believe that there is always a lesson to be learned in both the season and the journey. That itself is the silver lining that allows you to grow as an individual and prepare your fields for the greater things that are to come. If the answer results in dissatisfaction, it should be taken with honor and with the mental fortitude that it is not diminishing your strengths or abilities. Rather, this experience is allowing for your strengths and abilities to be reined in the direction of further self-improvement.
It is valid for you to feel intimidated by the unknown and challenging yourself to the unexperienced while being inexperienced. However, to achieve and receive the things you do not have, you must do things you have not done. The experiences that I once viewed as insurmountable, have been overcome. I have failed forward, accepted humility with honour, and conclusively succeeded in the challenges that I took on.
Do not be persuaded into believing that your tribulations will dominate your triumphs. Do not let your comfort zone limit the blessings that are meant for you because you are limitless. Take risks, chase dreams, and choose to gable with your aspirations because your outcome and journey in discovering the answer to, "what if it turns out better than I imagined," just might be better than you imagined.
To the parents, I admire your level of protection and concern over your child's well-being. I acknowledge that you have an influential role in your child's endeavours, choices, and overall life. Therefore, my advice to the parents is to ask themselves, "what would happen if I supported my child's talents?" and to challenge themselves by actioning upon uncovering and discovering the answer to this question. Speaking from personal experience, having your parents' support truly makes the world of a difference and allows the child to wholeheartedly embrace and pursue their talents.
The first action could be to have an open conversation on what the child's talent is and what they would like to do with it. Small progression in accepting and supporting the child's talent is still progress and it truly does make a difference.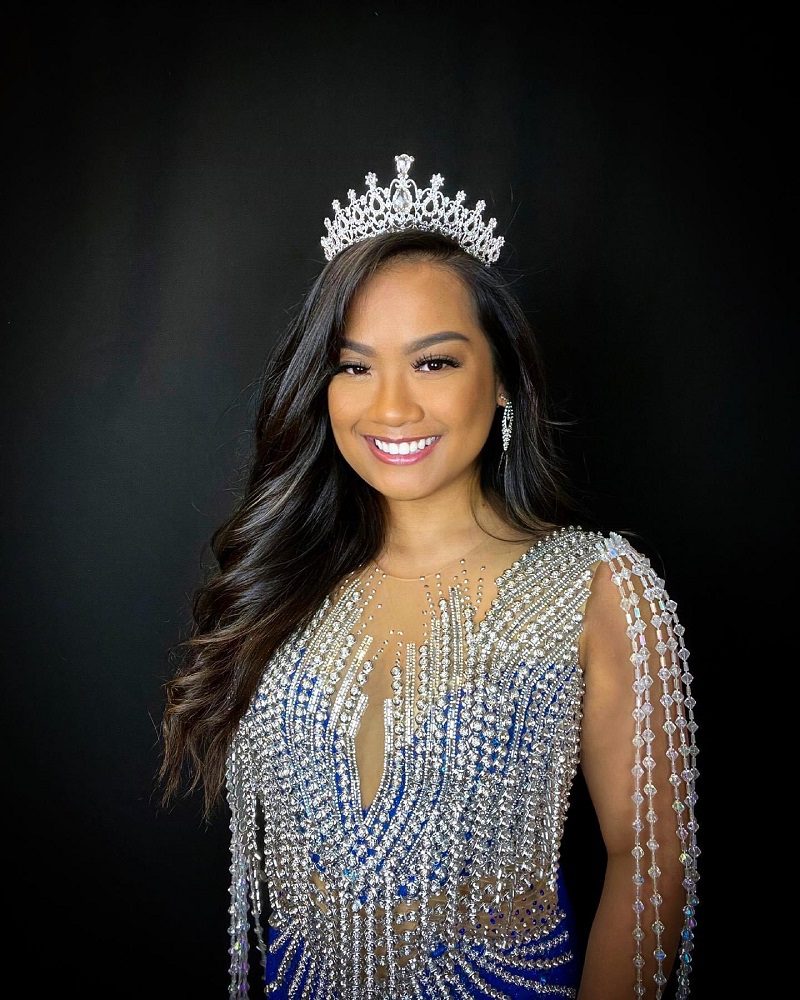 11.- What important lessons have you learned from the world of fashion and beauty pageants?
The most impactful and beautiful thing that a woman can wear is her true authentic self and story – on the runway or on stage. Authenticity seeps into all facets of your life and when you embrace authenticity, your passions, actions, and goals are more refined. You show what your true intentions are and not what others believe you should show.
When competing in pageants, you are essentially applying for the opportunity to be an ambassador for the organization and to take on the responsibilities as a titleholder. You want the judges to see who you truly are and not what your family, friends, or coaches may think the judges want to see or hear. Being a titleholder is more than just holding a position or authority or wearing a sash and crown. Rather, it is about being a strong influence to empower the community as such an undertaking is rooted in a place where people need a leader with a heart.
I also want to emphasize that you do not need to fit into a cookie cutter mold then pursuing something in the fashion industry or beauty pageants. The paradigm of pageantry is evolving and the women who participate are selected based on factors beyond physical "beauty." Underneath the makeup, glitz, and glamour, is a woman with a vivid vision, heart full of passion, and a mind on a mission.
If they don't give you a seat at the table, don't just pull up a chair. Build your own table and create an empire.  
12. Arlene, being a model for you has been easy? Were there obstacles? How did you overcome obstacles?
When trying something new, it is never easy. You will almost always encounter the growing pains of the pursuit in the journey to your definition of success in that endeavour. With modelling, I did have challenges and obstacles such as overcoming my limiting belief that I wasn't adequate amongst others who were experienced.
Opportunities of a lifetime must be seized in the lifetime of the opportunity. With this saying as an anchor, I was able to establish the mental fortitude that I was meant to be there and that I was given this opportunity for a reason. I held on to the idea that I could show representation for others. That I could open a door and pave a way for individuals who identified themselves in my and who have wanted to pursue something that society might have deemed them as an outlier in. The only thing stopping you is yourself, and if you want something in life, you are 100% capable of getting it.
13.- Have you thought about being an actress? Do you like the entertainment industry?
While becoming an actress is not something that I thought I would pursue as my lifetime profession, I wouldn't mind dabbling into the acting industry somewhere down the road. I love creating content, vlogging, and sharing it on my YouTube channel. In a way, YouTube is a place where I can be the main character, director, editor, and executive producer. I have enjoyed my time in the entertainment industry as I love to create content related to lifestyle, food, fitness, and pageantry already as a hobby.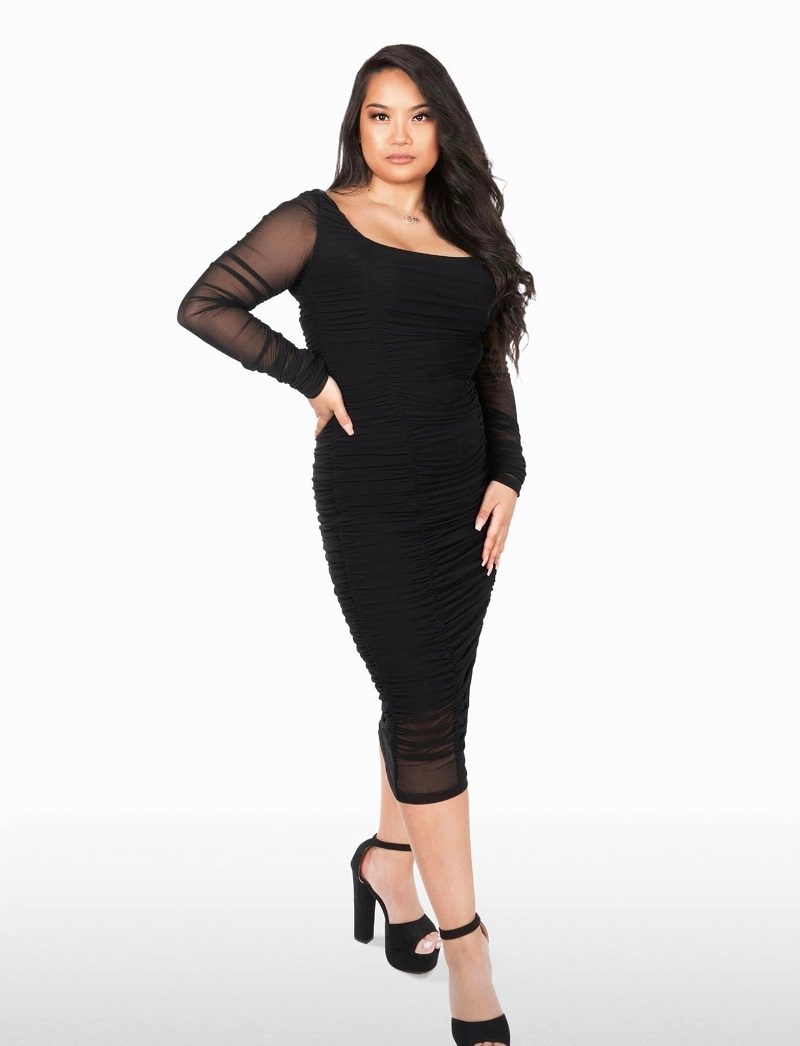 14. Worldwide, women have acquired a greater role even though there are societies where they are still abused. What is your opinion of the role of women in the future in these societies?

It is important to use your voice as this is the strongest tool that you have. By using your voice, we can create a safe space, make waves, create change, amplify the voices of the voiceless, and remove the negative stigma that shadows talking about abuse. If we have open conversations about it, it will allow for more open communication about experiences and allow for the education of the signs, classifications, severities, and how we can stop and prevent abuse.
To the women who have not experienced abuse, there a responsibility to help the women who have experienced abuse, define their future in any aspect that they may face a barrier in. We must support one another with patience, compassion, and empathy.
15.- Arlene, what is your motivation and what do you feel grateful for every day?

I could provide a never-ending list of things that I am grateful for every day. One of the biggest things that I feel grateful for and is also my motivation is my family. They have always supported me throughout every endeavour that I have pursued – success or fail. They have shaped me into the person that I am today, and I would not have achieved what I have without them. I simply want to provide for them and giveback tenfold because I am so grateful and blessed to have such an amazing support system and family.
16. Arlene, do you like to travel? What countries do you know? What other countries would you like to know, and which places do you recommend to visit from Canada?

I love travelling! I have had the opportunity to visit cities in Canada (Vancouver, Edmonton, Calgary), the United States of America (Hawaii, New York, Los Angeles, Las Vegas), Mexico, the Philippines, Japan, and Hong Kong.
When visiting Canada, please stop by and visit Vancouver! You will get the best of both worlds with the city life and the wildness life while also enjoying beautiful weather. I would also recommend visiting Toronto and the Northwest Territories as it has 240 nights of active northern lights to gaze upon and admire.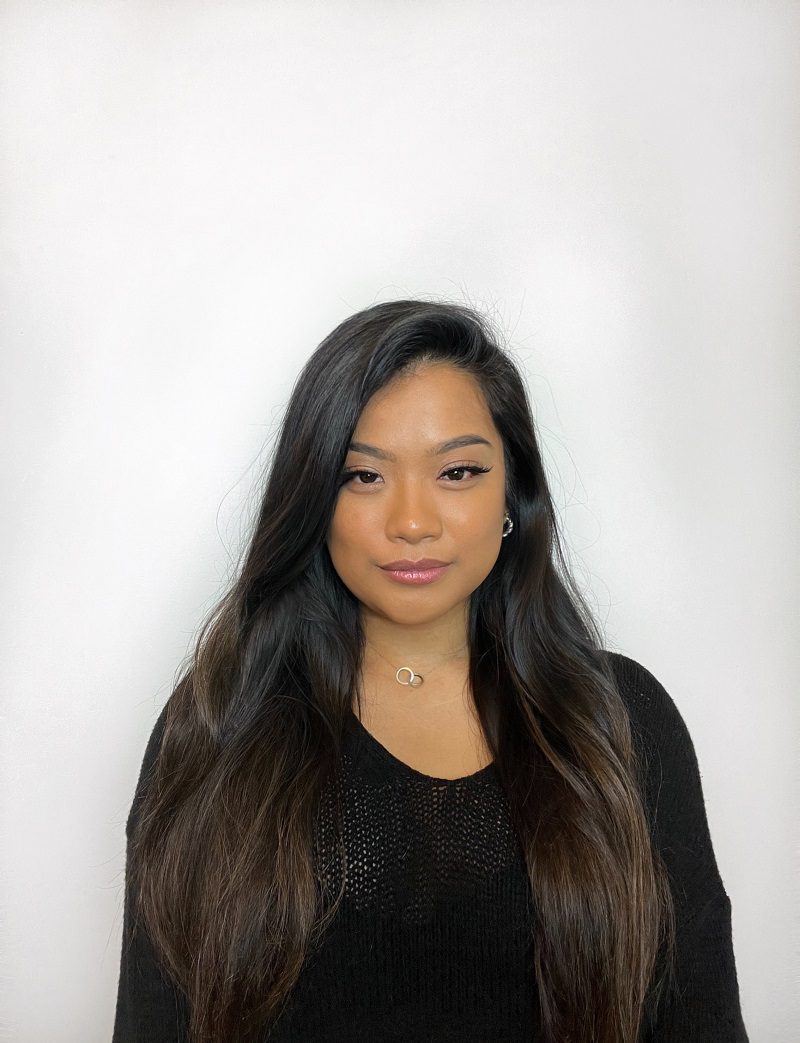 17.- You and me (Jaime William) are going to play ping pong, I will tell you one word and you will answer with another word that comes to your mind.
– Marriage – Love
– Children – Blessings
– Love – Precious
– Canada – Home
– Travel – Culture
– Abortion – Polarizing 
– Dance – Rhythm 
– Sing – Songs
– Europe – Architecture
– America – USA
– Sport – Discipline 
– Money – Investment
– Parents – Foundation
– Dreams – Ambitions
– Passion – Public Servant
– Madness Percentage – Depends on the day you ask me!
– Character – Purpose-driven

18. Arlene, your last words or final tips?
First and foremost, I want to thank you, Jaime William and Perumira Global Talent Magazine, for this opportunity to be interviewed. It has been both an honor and privilege to share some of my experiences, thoughts, values, and pieces of advice through your platform.
As I end conclude this interview, I want to share my favourite quote and why it is my favourite quote.
"You are always being guided even if it does not feel like it."
This quote is rooted in the understanding and belief that in every situation you encounter, whether it be good or bad, there is always a silver lining. It is a testament expressing the need to believe that the moment you are experiencing right now is preparing you for something amazing that has not happened yet.
When you establish this mindset and mental fortitude, you create resilience and a momentum to keep pushing through any uncertainties, challenges, and hinderances. Embrace all aspects because you are never being rejected, only redirected. Therefore, find comfort in knowing that you are always being guided even if it does not feel like it.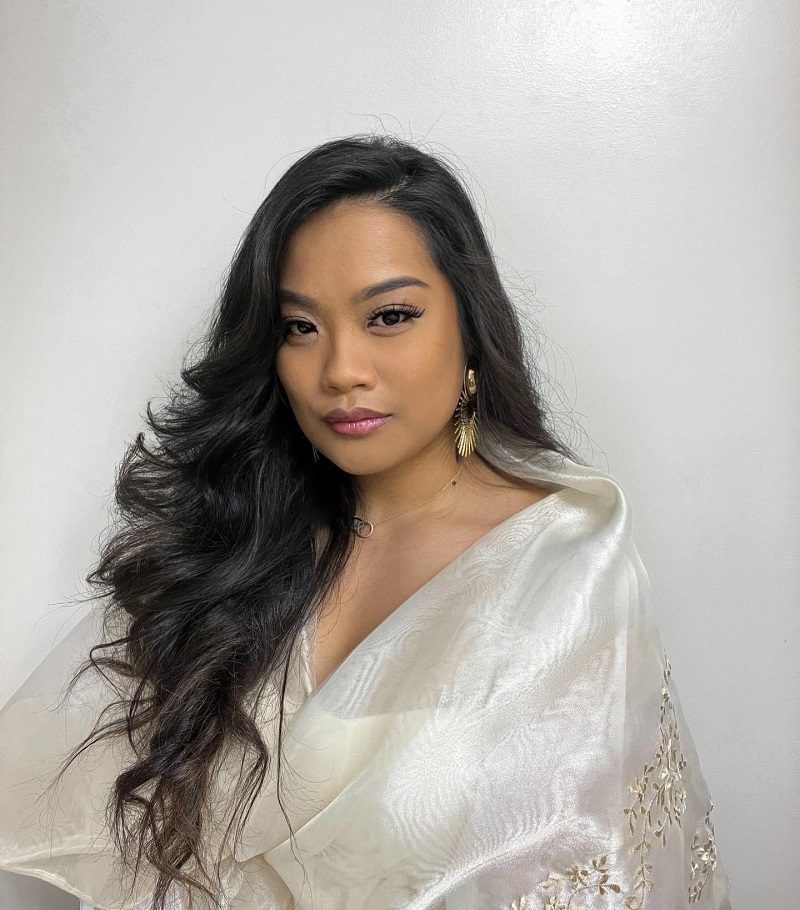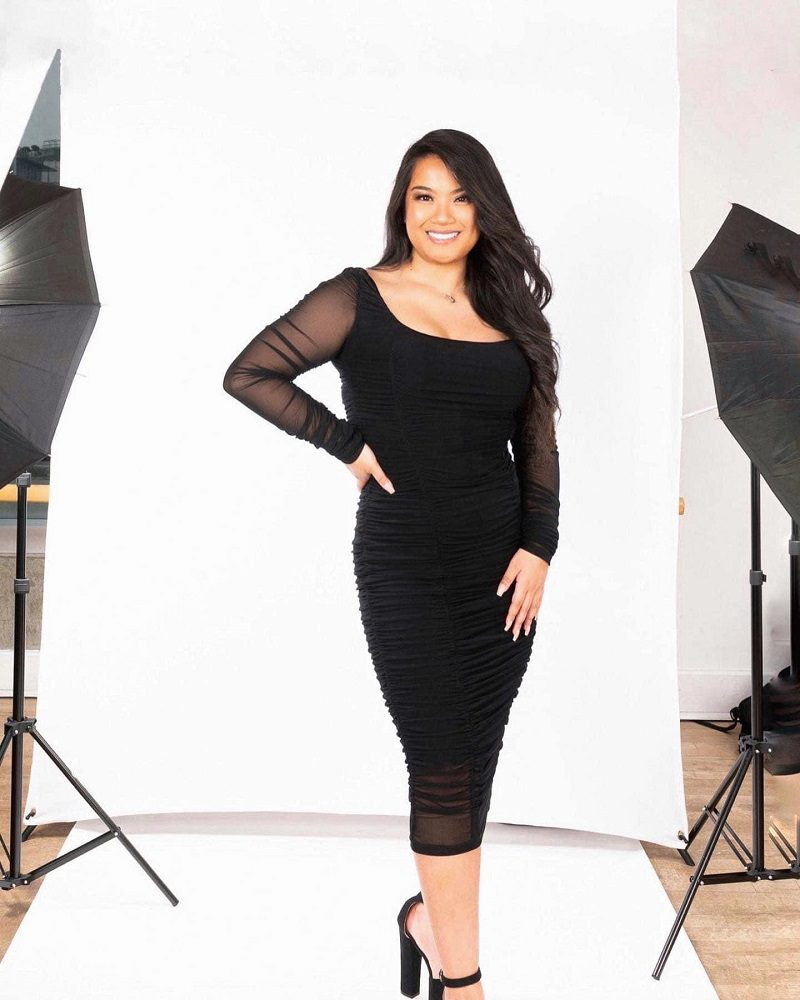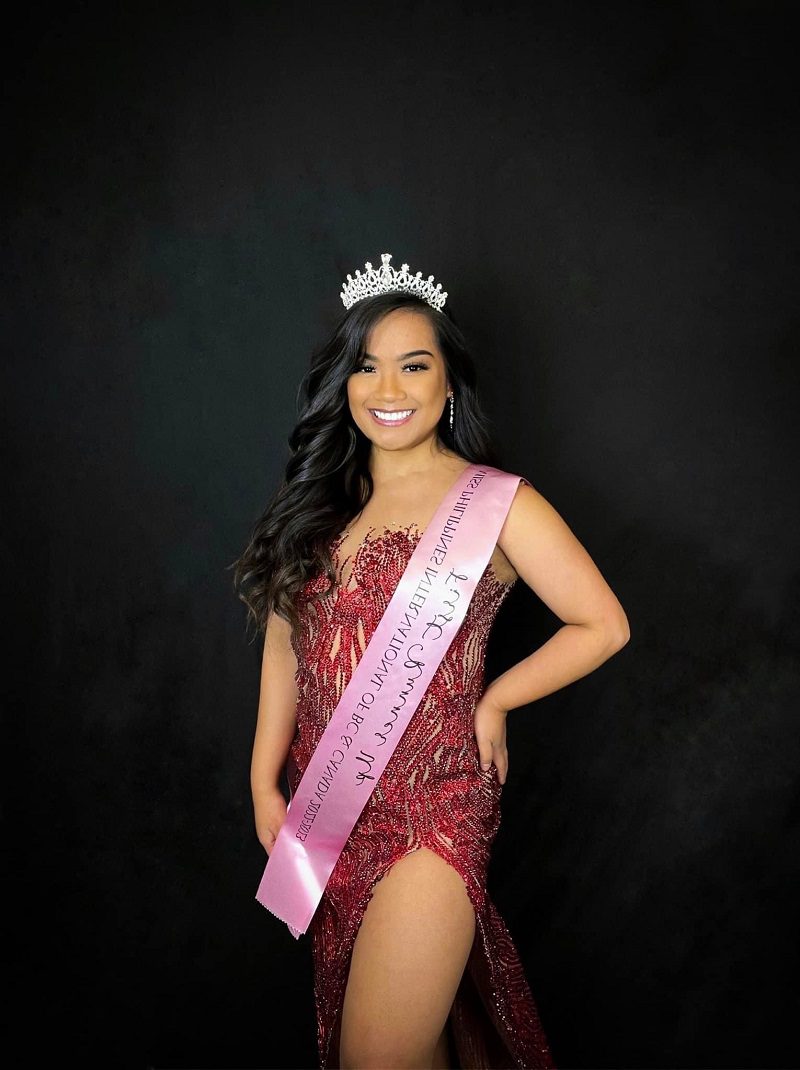 Interview conducted by Jaime William Mostacero Baca with Arlene Manaloto – Canada
English language
Arlene Manaloto Contact: Instagram – Email
Interview authorized in writing by Instagram – Email : Arlene Manaloto – Perumira – Jaime William
All Rights Reserved in the name of Arlene Manaloto – Perumira – Jaime William