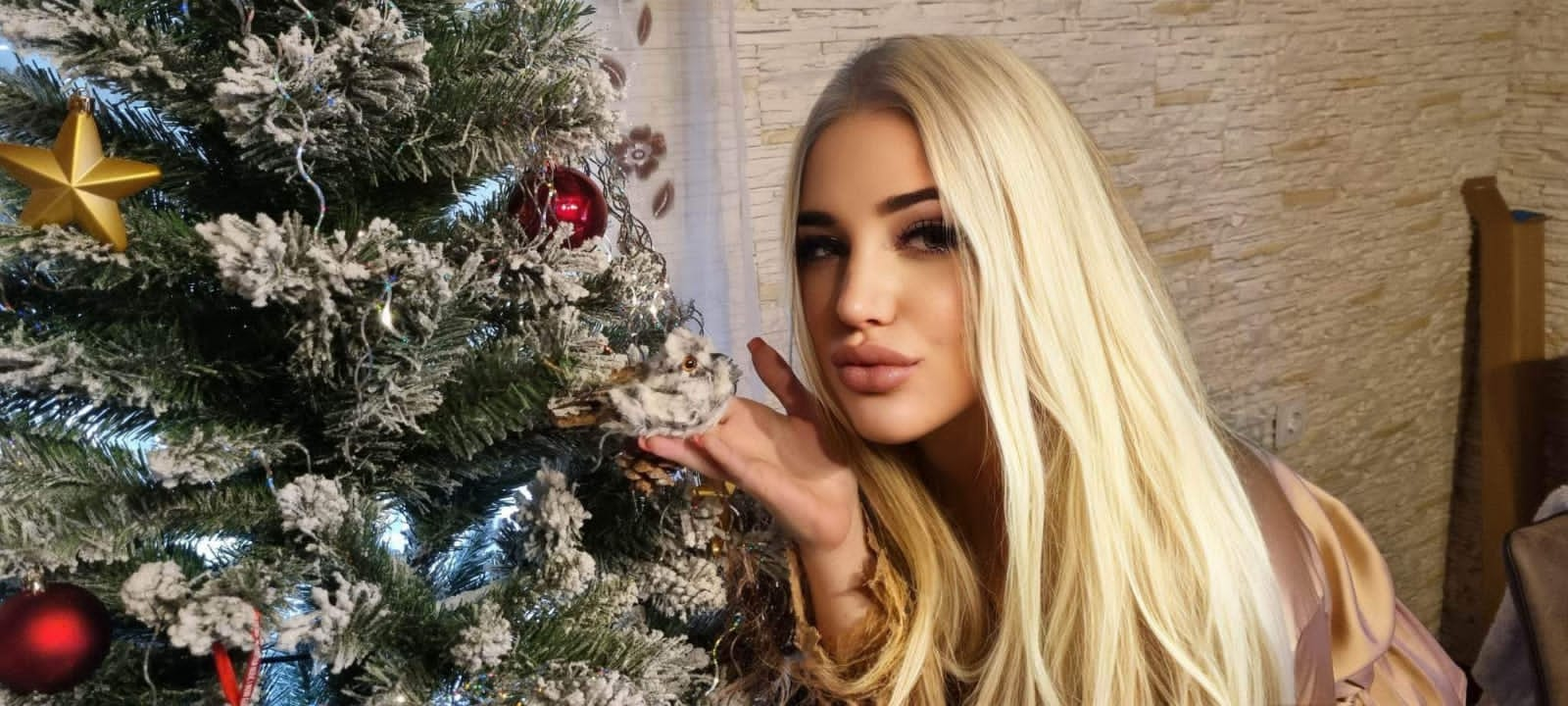 Monique Bartnik @moniquebartnik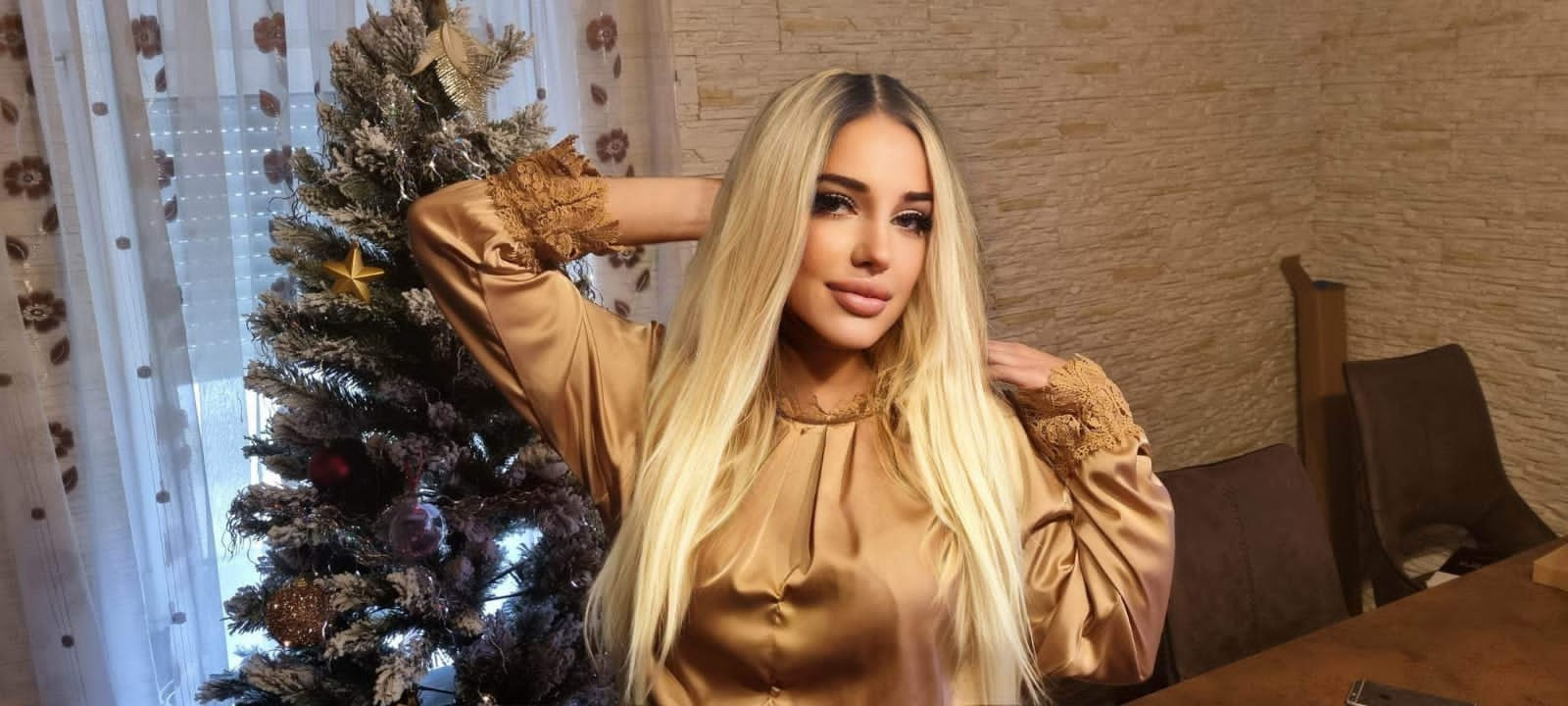 "Lifelong hobbies that I practice are tennis and swimming. That's really fun…"

"I would like to play a vampire. Or a flight attendant. But I'm open to everything."

"In this film I am playing the assistant to actor Eric Roberts. It's only a small role, but which German actress can claim to play alongside a Hollywood star?"

"It would make me very happy to see how the people who follow me achieve their goals themselves, no matter what that might be for them…"

"My advice to young people is to just go for it. There are people out there who had very bad starting conditions in life and who have achieved amazing things."
It is an honor to present from Germany, the beauty and talent of Monique Bartnik, a young actress with an important trajectory in the entertainment and film industry.
Monique will participate in the new film proposal "Wrongful Death" of the well known Croatian-German director: Vjekoslav Katusin. Monique gives me an unmissable interview and we meet her now.
Welcome Monique Bartnik!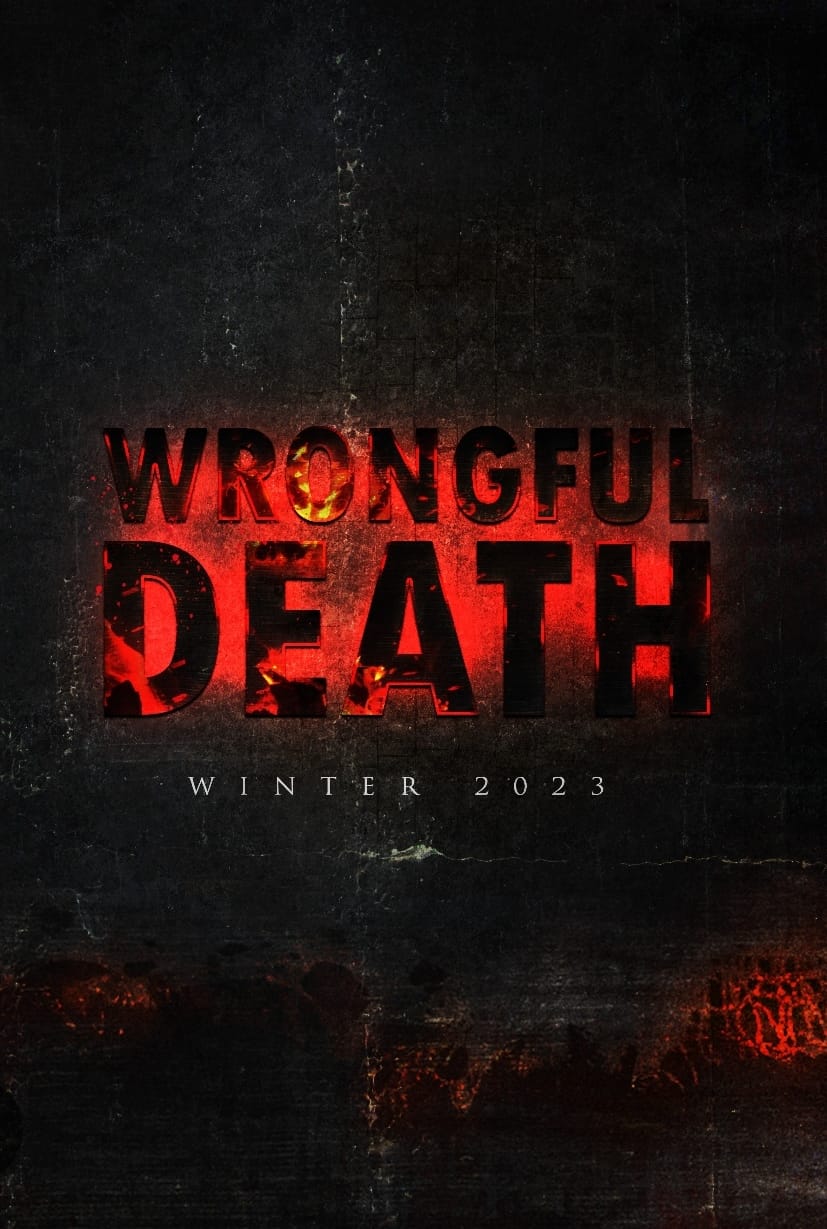 1.- Monique thank you very much for accepting our invitation. You were born in Germany. What have you always liked about the city where you were born and grew up? What are those lifelong hobbies that Monique continues to practice? What brings a smile to your face or gives you a lot of joy?
You're welcome. In fact, I don't like anything at all about the city I was born in. But I liked Virginia Beach, where I grew up. The beach there was very nice and the people there were very nice. Lifelong hobbies that I practice are tennis and swimming. That's really fun. I'm always happy when I can spend my time with people who are important to me.
2.- Young artist, actress Monique, how are your first steps in the world of acting, in the entertainment industry?
These are not my first steps. I started about 10 years ago. I did a lot of extra roles to gain professional experience and studied at the same time. All of that just went unnoticed. If you slowly become successful, it often looks as if it happened overnight.
3.- What kind of characters do you like to play, do you think an actress should be 360 (play all kinds of characters)?
I would like to play a vampire. Or a flight attendant. But I'm open to everything. I think an actress should embody everything. But of course it's up to the actress at the end of the day what she accepts and what not. Everyone has to decide that for themselves.
4.- What feelings do you have about doing what you like, what you are passionate about? Is it easy?
I am very grateful that I can do what I really enjoy and what I have been fighting for for so long. Even if it's not always easy because the industry is very uncertain.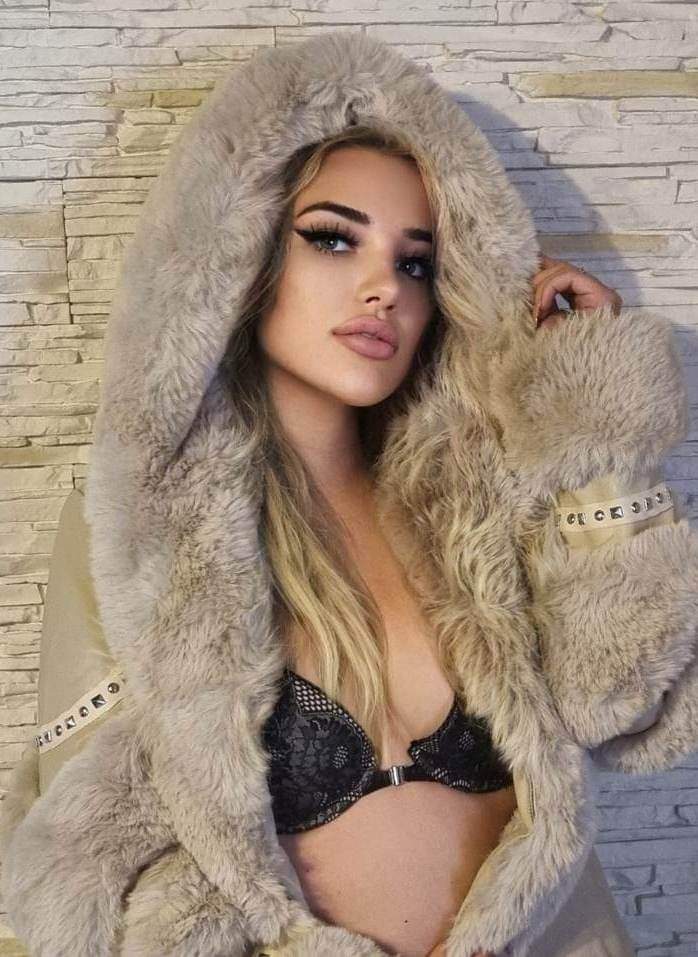 5.- Monique, have you had any obstacles to do what you like? How have you overcome them?
I actually had the most difficulties with people outside the industry. Many have said that I would never be an actress and that I should stop dreaming. Of course, the people in the industry saw things differently. How I overcame that is simply the fact that these limits exist for these people but not for me. If they can't or can't do something, they always want to convince you that you won't be able to do it either.
6.- Monique, are you aware that your growth as an artist will turn you into an Influencer, an opinion leader? How do you manage this? How do you like to interact with your followers who join you? What is your favorite social network?
Yes, of course I am aware of all this. I would like to let the people who follow me participate in my life and maybe inspire one or the other. It would make me very happy to see how the people who follow me achieve their goals themselves, no matter what that might be for them. My favorite platforms are Facebook and Instagram.
7.- What habits are important to have an artistic career in continuous growth?
In the first place, it is important to continue your education. You also have to constantly cultivate contacts in the industry. No matter how talented you are, you won't get any further without contacts. There are so many graduate actors who never make it into the film industry despite their massive talent. Of course, a bit of luck is also part of making the right contacts. Every chance, no matter how small, should be seized. I had many colleagues who were too smart to gain certain experiences. They all wanted to go high and thought that these things that I had accepted at the time were beneath their dignity. Now I've achieved what they always wanted because I wasn't too fine for anything.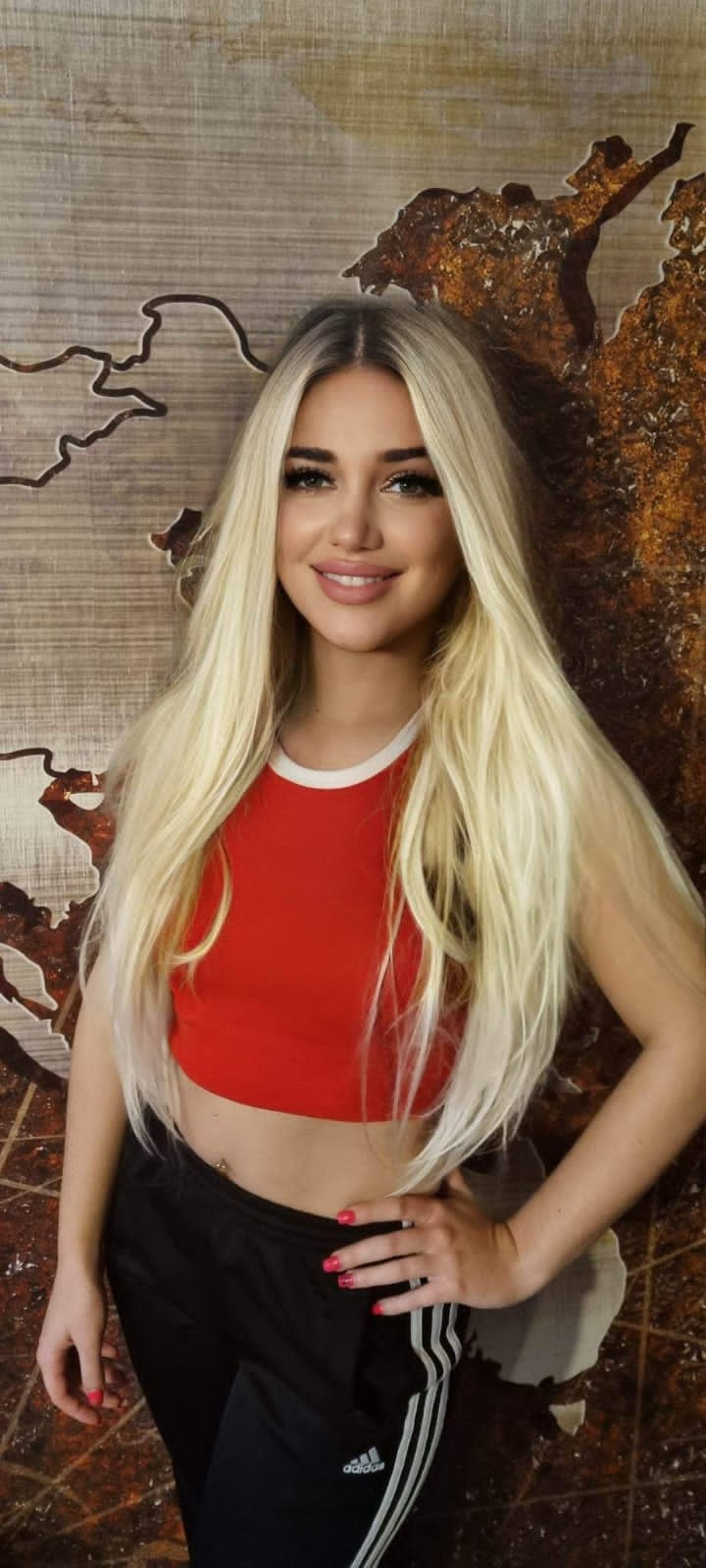 8.- Monique, as a young artist and actress, what are the next steps you want to do, dreams, projects, with which artist or actor would you like to interact or share stages?
I just want to keep developing and not stand still. maybe in a few years i would like to relax a bit and start a family. In addition, I would like to experience many adventures and would not be averse to going on reality TV, even if many do not understand it. As I said, I am not too smart for anything. In the end you only regret the things you didn't do and later I want to be able to tell my grandchildren a lot and then we'll laugh together. I'm the type of person who can laugh very well at myself. The main thing is that the people and I had fun, that's my motto. In planning for next summer is the film Someone Dies tonight with a Hollywood cast from producer Vjekoslav Katusin. Other projects are planned for next year, but I'm not allowed to talk about them yet. My favorite actor is Liam Neeson. He is so talented and there isn't one film of his that I think is bad. In my opinion he is the best. Has also has an impressive career considering he was a forklift driver. I don't want to dream that I will ever work with him, a photo would be enough for me.
09.- Monique, tell me about your participation in "Wrongful Death", the new proposal of the world cinema. What are your expectations and what do you think about the opportunity to be again on the big screen?
In this film I am playing the assistant to actor Eric Roberts. It's only a small role, but which German actress can claim to play alongside a Hollywood star? A very small part of it. To find out what the film will be about you have to watch the film. But this much can be revealed: it is a psychological thriller that has similarities with Saw. So if you love the Saw movie series, you'll find this movie entertaining as well.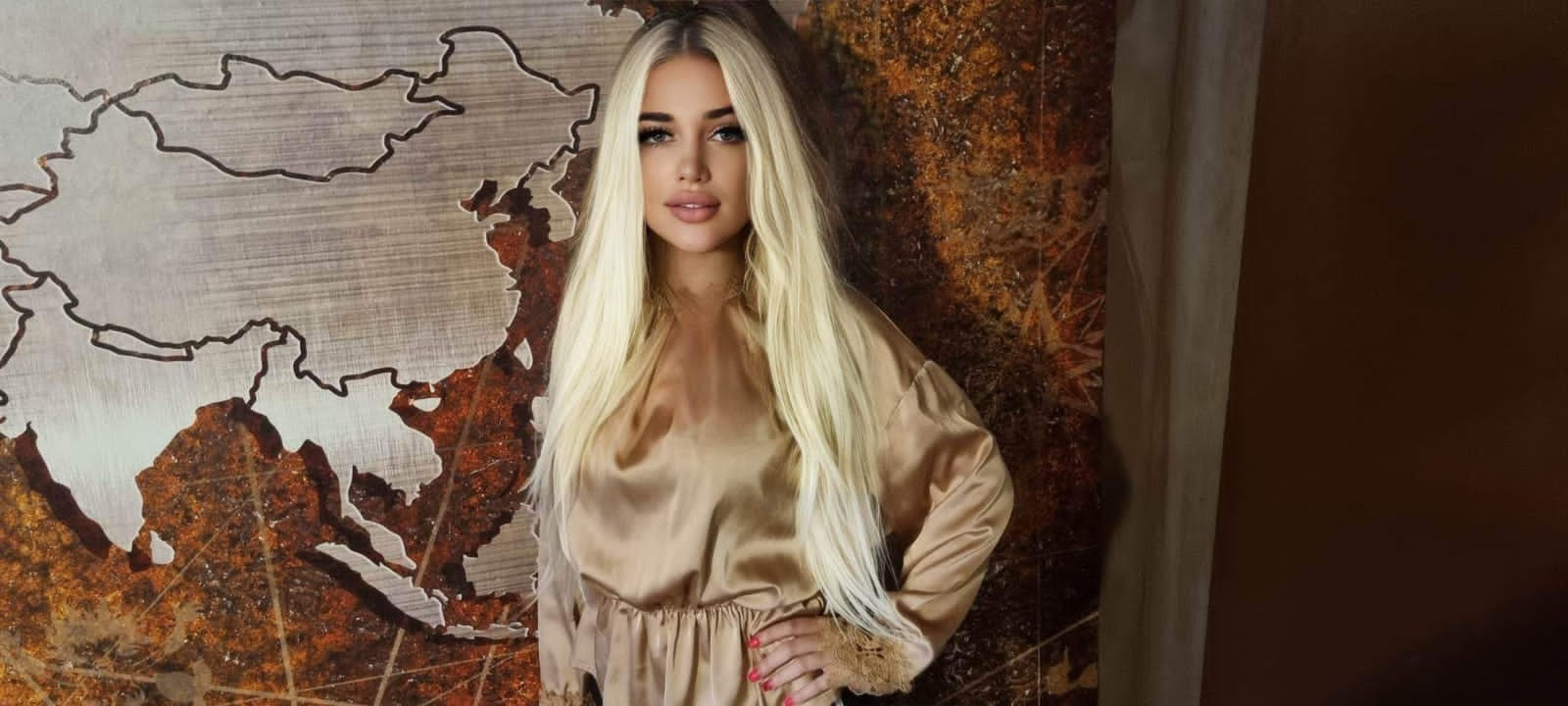 10.- How did you feel the first time in front of a camera and a video camera? Have you always been extroverted?
I stood in front of a camera for the first time about 10 years ago. But only as an extra. I knew from that point on that I wanted to do this professionally and my goal was to qualify myself in such a way that I could also stand in front of a camera as an actress. I can't judge whether I was always extrovited. As a child I was very calm. I liked reading books and was very busy with myself. Only later did I become extrovited. Personally, however, I like it much quieter. I think the contrast of the two things makes it perfect for me. The truth is in the middle.
11.- Monique, what do you think about the power of social media and new technologies?
I believe that the further development in social media is a good step to stay in touch with people. You have the feeling that you are there and always get the latest news from friends or colleagues. It's a great invention. What I criticize, however, is the pressure to be perfect. Everyone edits their photos to infinity and everyone leads a perfect life there. In reality, however, life is not as perfect as social media portrays it to be. Young girls simply need to become aware of these facts.
12.- What would you say to parents who do not support the talent of their children? And what advice would you give to young people who have the talent and ability but do not dare to take the next step?
Of course, it's sad when parents don't support their children. But even then there are ways to do it without support. There is always a way. As the saying goes, if you really want something, you will find a way. My advice to young people is to just go for it. There are people out there who had very bad starting conditions in life and who have achieved amazing things. Don't be afraid to be different, rather be afraid to be the same as the crowd. And always remember that you only attack the player who has the ball.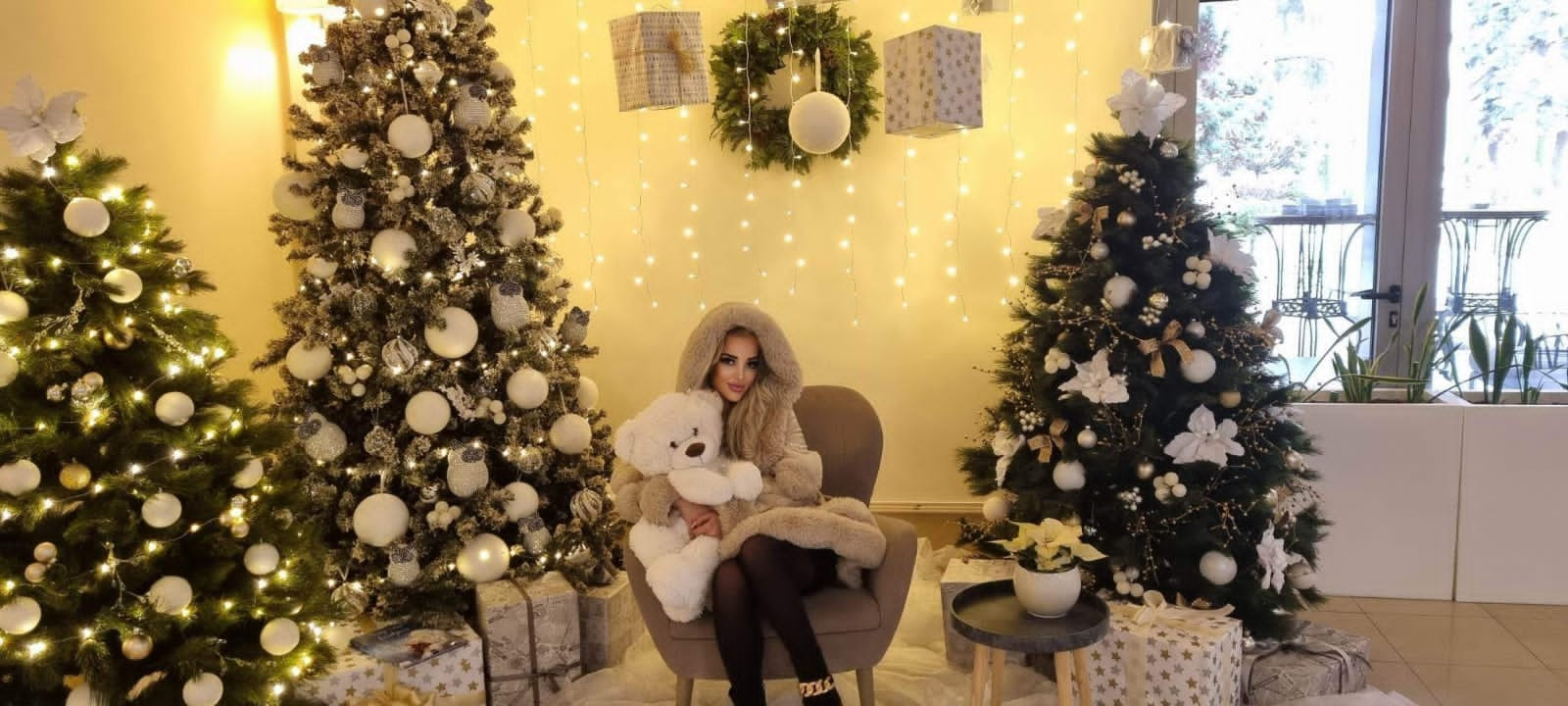 13.- What lessons do you learn every day from all this experience as an actress?
That the ego must remain hidden. If you get too into it you could become schizophrenic. The perfect example is the actor Heath Ledger. He died shortly after filming from a drug overdose. Of course he probably didn't plan on dying, but maybe he just wanted to numb himself because he got too into the role? Probably only he knows the answer himself. But that's what I mean when I say my own self has to remain hidden it has nothing to do with myself it's just the role I embody and after that I'm the old Monique again. I hope that makes sense as I explained it and you understand exactly what I mean by that.
14.- What do you think about the empowerment of women in recent years, reaching top positions around the world?
It's just indescribable. For a long time we women fought to get the same rights as men. Luckily it has become a reality. I don't think much of men who still claim today that a woman shouldn't be allowed to make a career and only belong at the stove. Words cannot describe what I think of such men. They probably want to keep the woman dependent, they have completely different mental problems in their lives.
15.- Monique, what motivates you and what do you feel grateful for every day?
The people who put stones in my way have been the biggest motivators so far. Of course they didn't know that they were doing me a favor at the time. Every day I am thankful that I am healthy and that I have some very valuable people in my life. Being a religious person, I am also deeply grateful that God made my dream come true. It really hasn't been easy for me in my life, but telling that would go beyond the scope here. I'm just grateful that everything went well again and even more than I ever dreamed.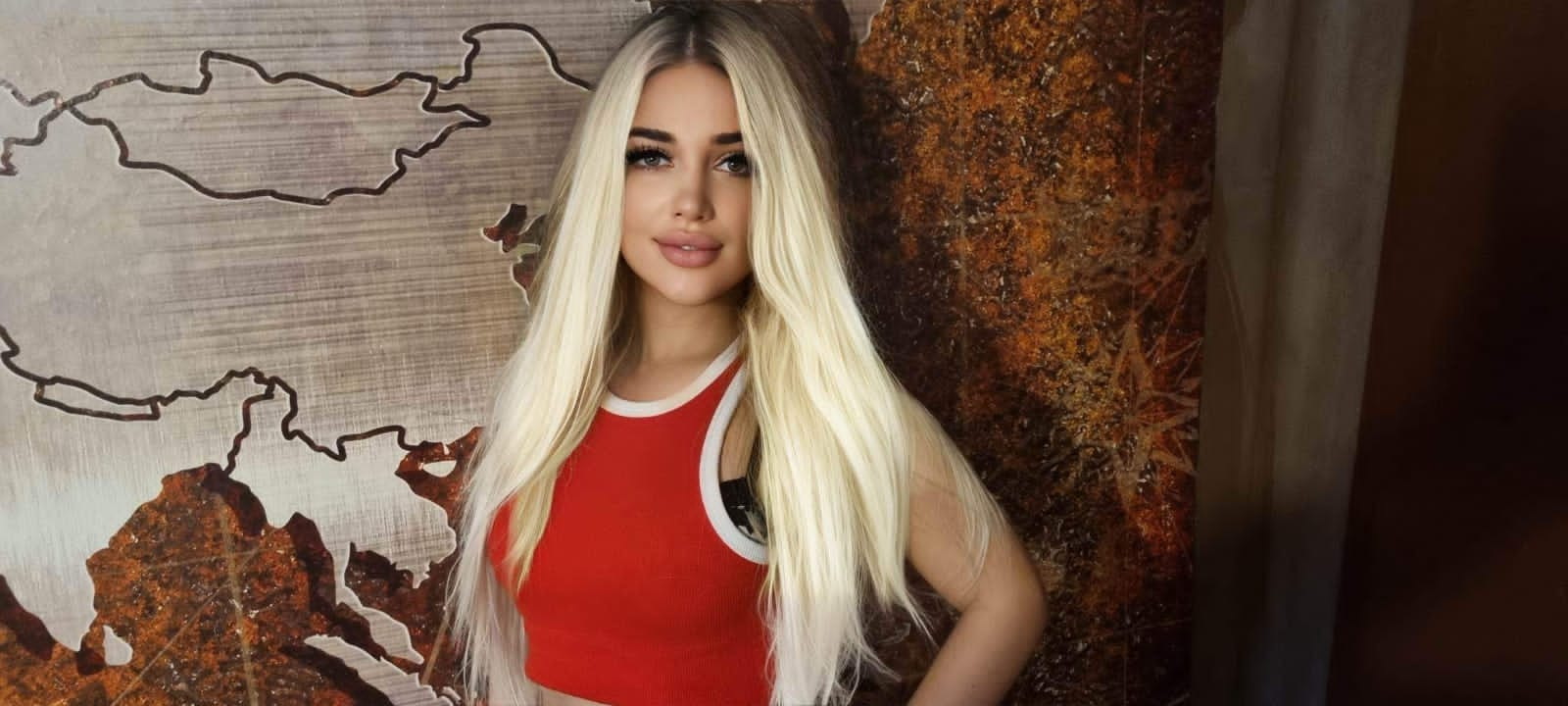 16.- Do you like to travel? What countries would you like to visit and what places would you recommend to visit in Germany, your native country?
Yes I like to travel a lot. I was often in Spain and once in Istanbul. I liked both very much. Basically, I love people and always find it great to get to know different people with different cultures. In Germany I would recommend Bonn. Bonn used to be the capital of Germany. Bonn is very noble.
17.- Your final words and advice Monique, thank you so much.
I would like to thank everyone who read this article to the end and all the people who support me. My advice to everyone is if you want something, no matter what it is for you, fight for it until you get it. Even if it takes 20 years. You never lose either you win or you learn. Don't let people stop you who say you can't do something. I am living proof that it can work. It's not about how much you can do something, it's about how much you really want it.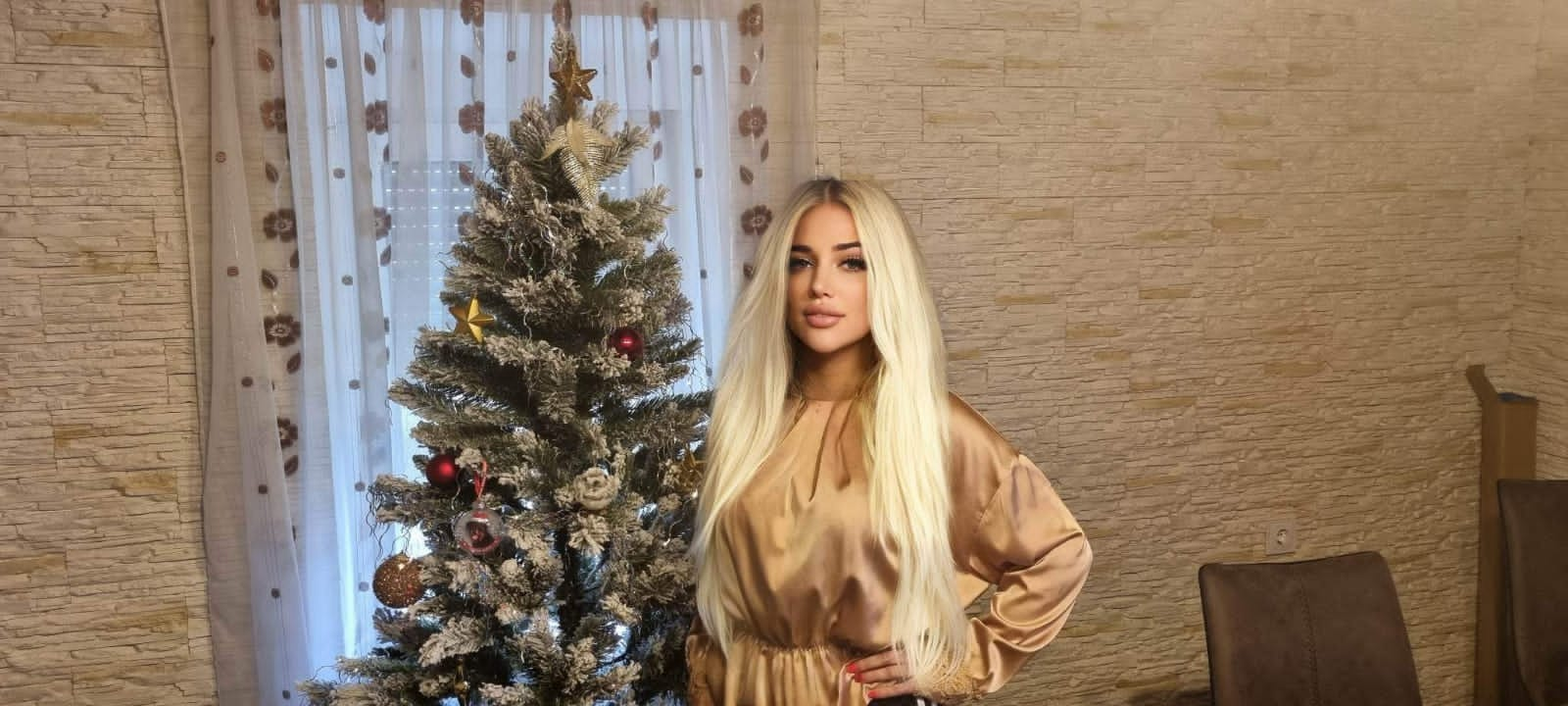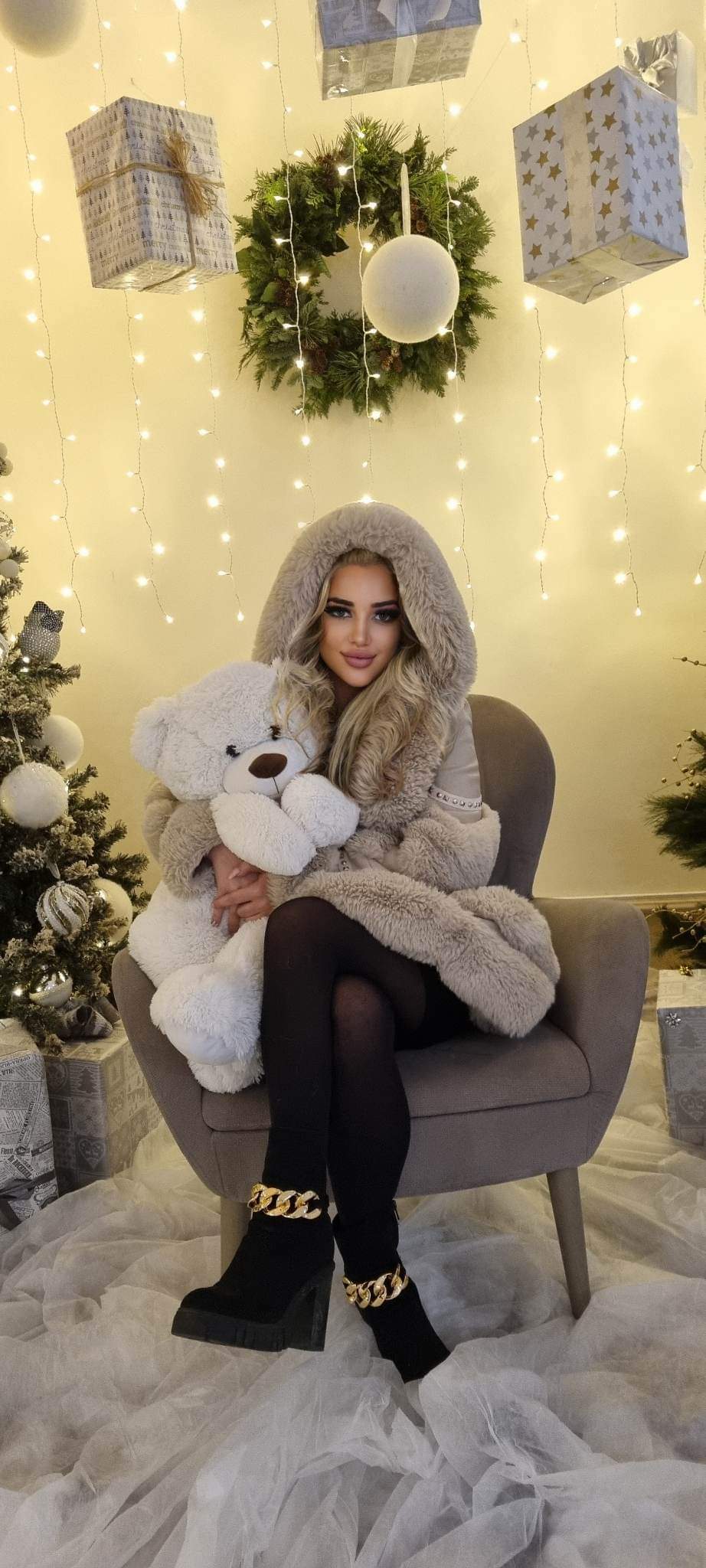 Interview conducted by Jaime William Mostacero Baca with Monique Bartnik – Germany
English language
Monique Bartnik Contact: Whatsapp
Interview authorized in writing by Whatsapp : Monique Bartnik– Perumira – Jaime William
All Rights Reserved in the name of Monique Bartnik – Perumira – Jaime William