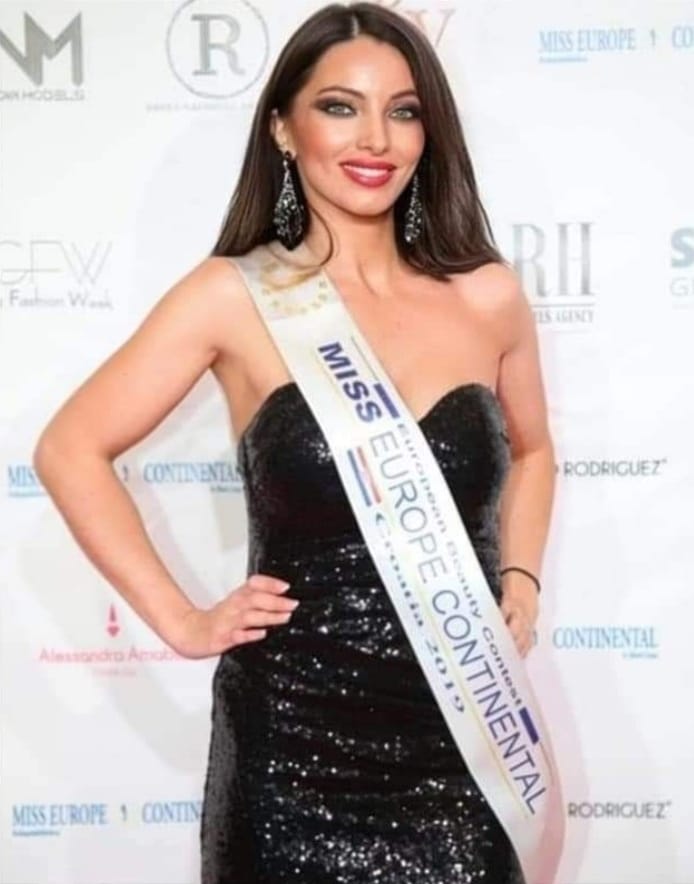 Svetlana Gavrilović @svetlanagavrilovic1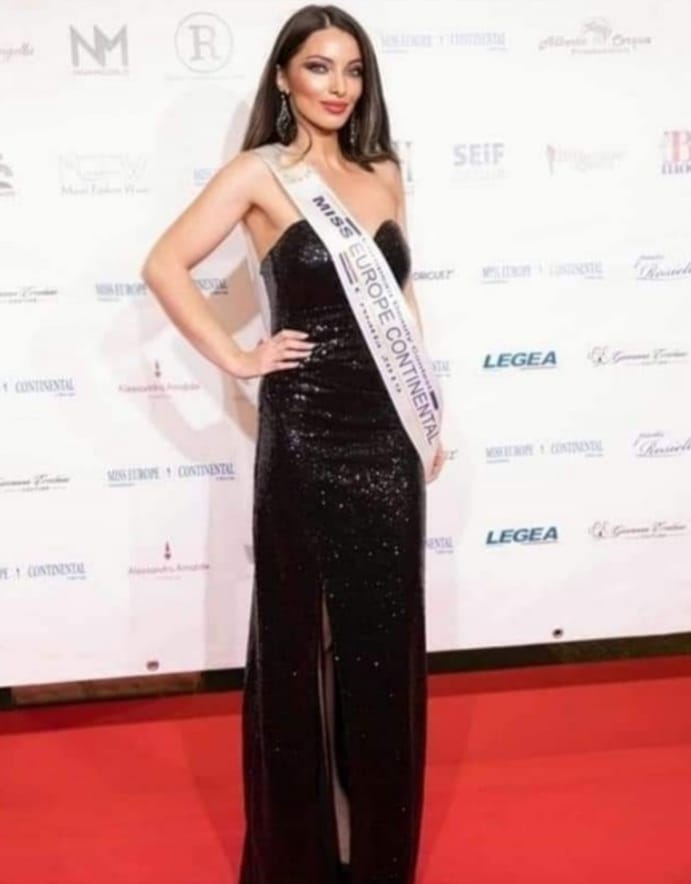 "I also love arts, designing, and am interested in many sports; among them I was the best in basketball and running, however my favorite sport is martial arts."
"I love modelling because every catwalk brings me a new adrenaline rush."
"My trademarks are mostly red lipstick and liner. And if we are talking about what  makes me unique and sets me apart from others, it is a much longer fashion career, because I put my heart in everything I do."
"It is really important to be persistent, positive, have a will to fight, have self-confidence, finish tasks on time, and be respectful to superiors and colleagues."
"We should always follow our dreams and our heart, until we reach the goals that we have set for ourselves…"
It is an honor to present from Croatia to Svetlana Gavrilović – International Model – Awarded Beauty Queen & Actress.
Svetlana has highlighted her beauty in Ireland and Serbia achieving titles and recognition. Recently Svetlana obtained the title Miss Global Talent Croatia 2023.
MMI guest gives me a valuable interview and we know it now !!!
Welcome Svetlana !!!
Thank you so much : Čarna Senka Kolar for the translation and review of Svetlana's interview!!!!
1.- Svetlana, you were born in Croatia, what do you like about your hometown in Croatia? What are your hobbies? What makes you laugh a lot or gives you a lot of joy?  
Yes, I was born in Croatia, while the country was still a part of Yugoslavia. I was born in a small beautiful town named Vukovar. To be honest, I like everything connected to my town. People, the way they behave, their principles, the fact that they are really friendly, I like how the city looks, its traditions and its rules.
My life in the city center made me very happy and I would love to relive those days.
When it comes to my hobbies, I have a lot of them. I like doing a lot of things that are connected to my profession in marketing, but I also love arts, designing, and am interested in many sports; among them I was the best in basketball and running, however my favorite sport is martial arts.
What makes me smile and gives me a lot of joy is hanging out with real and cheerful people, and things that can cause adrenaline rush in me, which are love and my hobbies.
2.- You have Serbian nationality and you are currently living in Ireland, what experiences and emotions has each country, each culture, its people given you?  
Yes, Serbian people are very happy people, they are really hospitable, they love to help everyone, they also love fashion, going out and having fun, and they are full of energy. These are all characteristics that I love about Serbians, and this is a country I love to visit, even if only for a few days.
Ireland is considered one of the 5 happiest countries in the world, it strives to satisfy its population, to help people who live there, they pay attention to human rights and the rights of workers, and people as individuals are protected.
 Also, Irish people have rich tradition, they love to visit pubs as well, and they know how to enjoy life.
3.- You have an important career as an international model, ambassador and beauty queen:  
1) Miss Europe Continental in the World Croatia 2019.  
2) Miss Economic World Serbia 2020.  
3) Miss Economic World – Third Runner Up 2020.  
4) Miss Glamour Look Ireland 2021.
5) Miss Elite Global Serbia 2022.
6) – Miss Elite Global 2022. – Top 8,
– Miss Elite Global 2022 'Sparkling Smile' prize
– Miss Elite Global 2022 'Beautiful eyes' prize
7) Miss Global Talent Croatia 2023
8) Miss Perfect of the Year 2023. (next year…)
9) Miss Supra World 2023. (next year…)
Also:  
1) Ambassador of Superstar Art Foundation (since; 2020.year – now)  
2) Ambassador of Miss Economic World (since; 2020 year – now)  
When did you decide to take your first steps as a model and in beauty pageants? What feelings do you have while achieving your dreams, your passions and being a recognized influencer woman today?
I took my first steps at Miss in Borovo, when I was 17. That year, I should have won, however, another girl took the first place. Firstly, I started getting offers from my town, then it spread to the rest of the country. Now I have around 400 jobs in modeling, and in organization and co-organization of events, both nationally and internationally.
I realized my modelling dreams at national level, however, when it comes to the rest of the world, I still have some more wishes to fulfill, and those wishes include some of the most competitive projects.  
I love modelling because every catwalk brings me a new adrenaline rush.  
It is a pleasure that people recognize me. However, I know how to balance my popularity, and I am interested in being a guest only on fashion portals and magazines, because you know what they say: 'less is more'.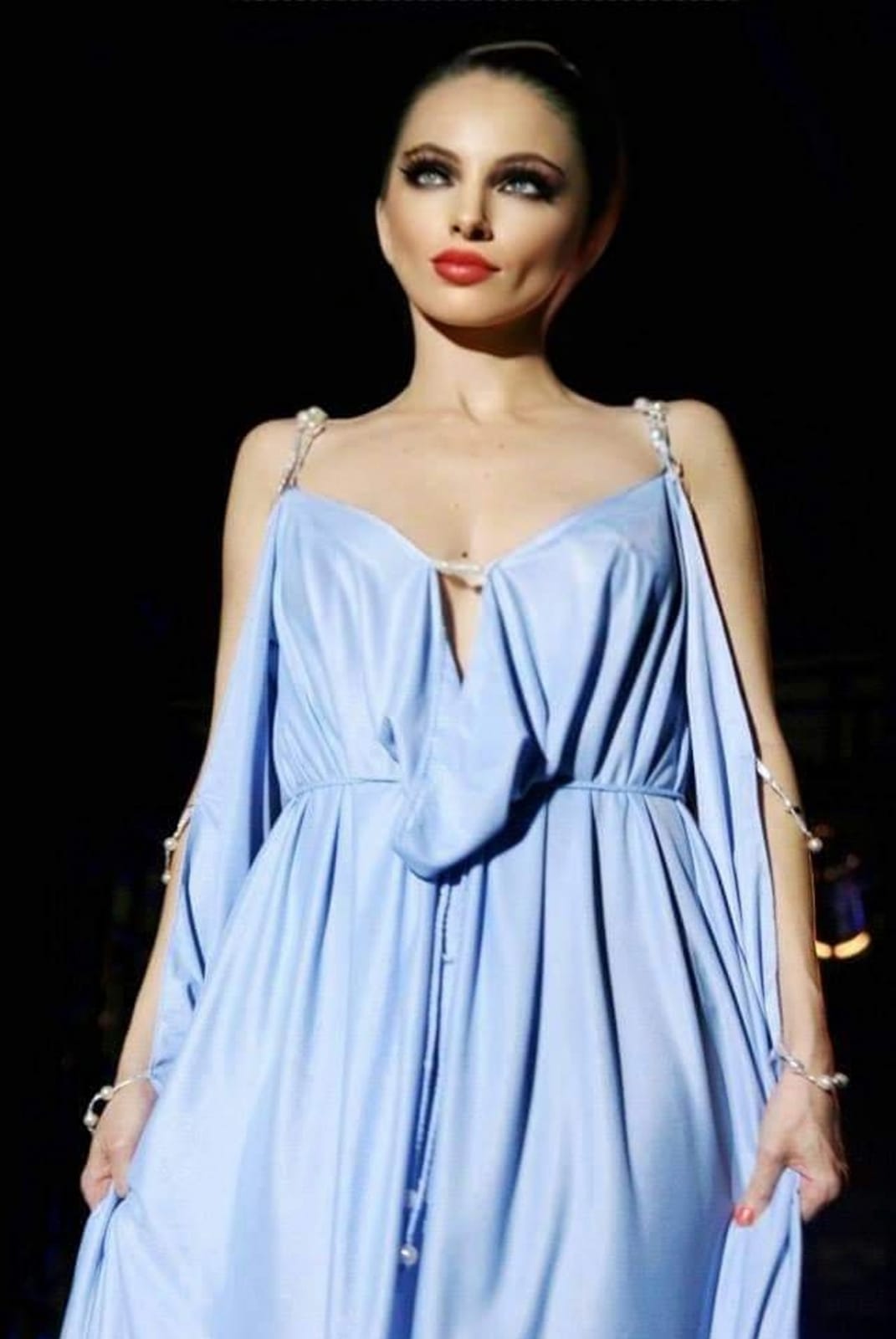 4.- What do you think is the distinctive, unique stamp of Svetlana in each activity carried out as a person, ambassador and international model?  
My trademarks are mostly red lipstick and liner.
And if we are talking about what  makes me unique and sets me apart from others, it is a much longer fashion career, because I put my heart in everything I do.
I am also very careful when I choose the clothing that are used at fashion shows and shootings.
5.- What is the main virtue that any woman must have to be an international model?  
Apart from the fact that I am a model and have my own personal experiences to go on, I was also able to meet other models and listen to their experiences. Plus, for over 10 years, I've worked as a scout for Cultural Center, and because of all of this I know which personality traits and characteristics someone has to possess to be international or a well-known model who will stay on the market for more than a few months, or years.
First of all, aside from beauty, standardized height and physical characteristics, a model should also have certain psychological characteristics. This job should be that person's dream and they should see themselves in it, they should be passionate about it, and not be in it just because they want to compete or prove something to someone.  
It is really important to be persistent, positive, have a will to fight, have self-confidence, finish tasks on time, and be respectful to superiors and colleagues.
6.- Are you aware of being an influential woman for thousands of girls who want to be models? How important is it to you to be an idol for many girls and teenagers?  
I like to receive love and support and that's it. I think that every person is unique, and that no one should look for an idol in someone else, rather, they should try and create the best version of themselves.  
7.- What was your feeling the first time you modeled in front of a video camera? What did you feel the first time at a beauty pageant?  
Almost every time we were being filmed by press journalists and video reporters; I got an adrenalin rush. However, I give my best to stay professional and do my job in the best possible way and I am careful not to make any mistakes.  
When I was at the beauty pageant for the first time, I felt the same as I do on fashion shows, even though movements on a beauty pageant are much more complex.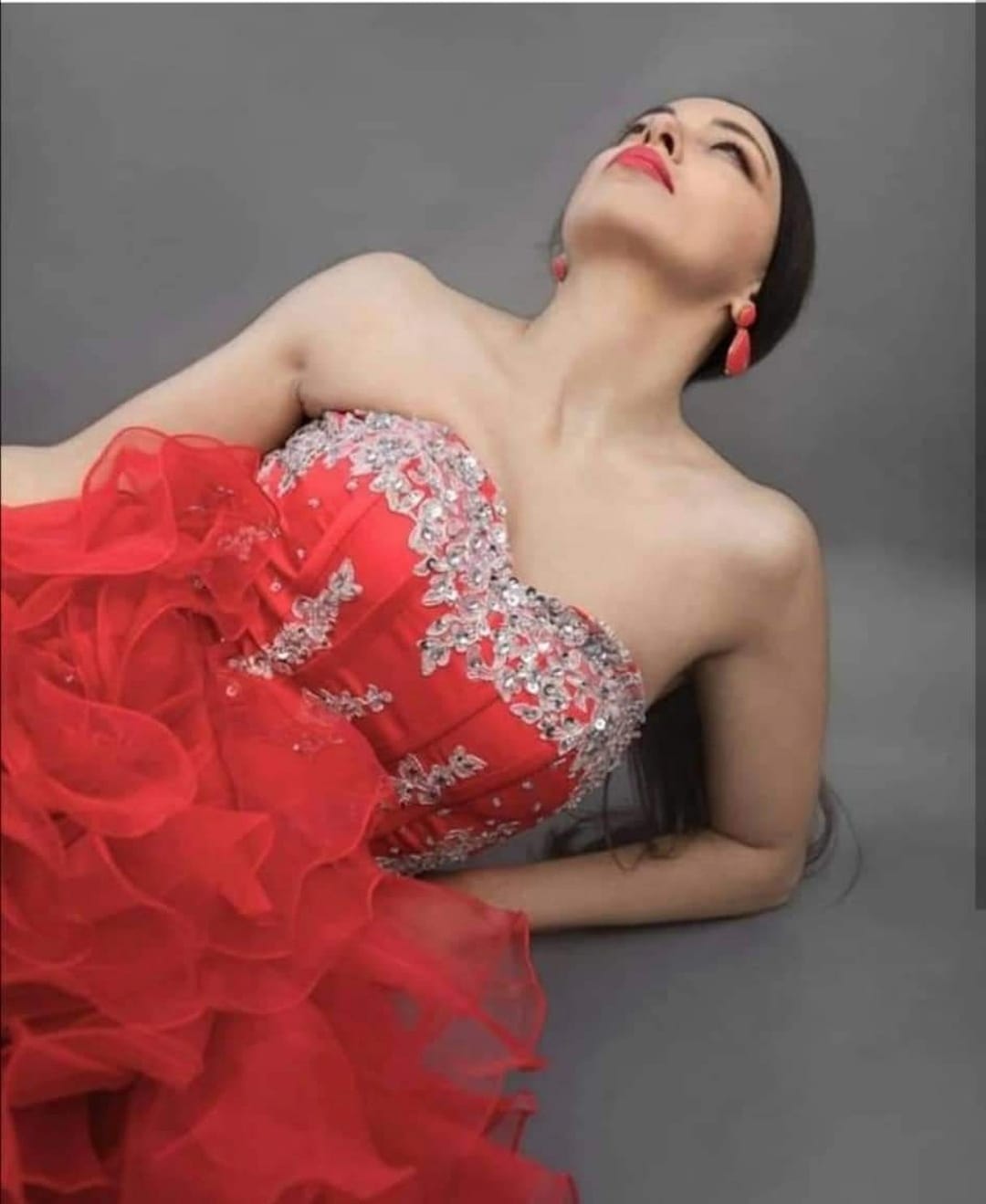 8.- What do you think about the power of social media today?  
I have been studying marketing, so I don't think that any other media from the past had as much influence as social media has today.
Social media promoted a lot of our stars, and some people became more popular and dominant, because of their looks and talent. The influence of social media in economy and other types of businesses grows every single day, and the owners made billions in really short period of time. And when it comes to users of social networks, they can become very successful if they gain a lot of views on their content. There are a lot of options and benefits for people who wish to succeed.
9.- How do you like to interact with your followers on social media? What's your favorite social media?  
I mostly communicate with people I personally know. However, sometimes I do make some exceptions, or politely thank people for their nice compliments.  
My favorite social media platforms are Instagram and Facebook.
10.- What would you advise young people who have talent but do not dare to take the next step? What would you advise parents who do not support their children's talents?  
We should always follow our dreams and our heart, until we reach the goals that we have set for ourselves, however, while being ambitious and following our dreams, we need to be careful not to neglect our family, partners, friends…
Parents should unconditionally support their children if they think their child has chosen the right path.
11.- What important lessons have you learned from the world of fashion and beauty pageants?  
I've learnt to be independent, more humane, and more organized.
12.- Svetlana, being a model for you has been easy? Were there obstacles? How did you overcome obstacles?  
It's not always easy. While doing modeling, I would travel twice a week in the capital city, Zagreb, for castings and modelling jobs. The city is 300 km away from where I live, and I had to do it for years. A lot of the times, we had to pay for our own travel expenses, therefore sometimes I was in a plus, and sometimes I was at a positive zero.
My biggest problem was where I would spend my nights during my travels, because we had to organize our own accommodation while in Zagreb. So, I had to stay with some of the friends I had not known for a long time back then, and for that I am very grateful to them. The competition was huge, and at the beginning, I had to do some of the smaller fashion shows, until I met a lot of designers, and until I got recognized and crossed some of the obstacles.  
I realized very quickly that the achievement of my goals will not happen if I don't work very hard, and make a detailed plan and make an effort to fulfill the plan on my own and in that way make my dreams come true.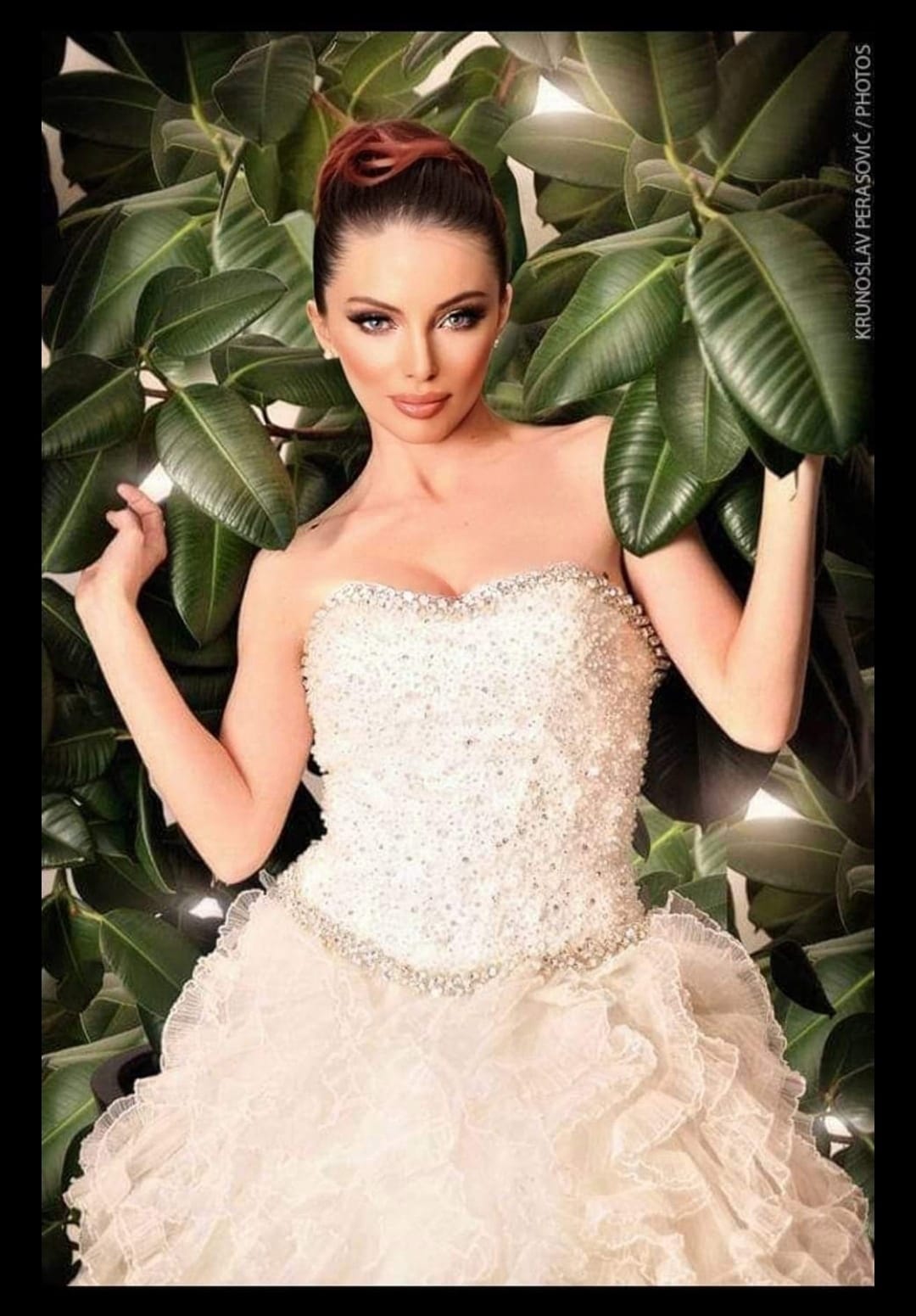 13.- Are you a Hollywood actress? Do you like the entertainment industry?  
I acted in a Hollywood movie 'Unbound Evil', and in it there are some more, and some less popular Hollywood actors. The location of the movie was transferred in Croatia, because the director is from this country, even though he lives in Germany. The movie was a success and it won 24 rewards and 8 nominations at famous world festivals, such as Las Vegas, Tokyo, Paris, New York, etc.
I also received offers for upcoming Hollywood projects, one is from the producers of 'Unbound Evil' and the other worked on productions for well-known houses, such as Disney, Universal, Dream Networks, Pixar, etc. The offer is for two tv shows.  
14.- Worldwide, women have acquired a greater role even though there are societies where they are still abused. What is your opinion of the role of women in the future in these societies?  
I would just like to comment that beautiful women are always somehow abused, whether from other women, or from men in more undeveloped countries. However, there are more regulations, laws, and associations who are fighting this, and I think that these problems will be resolved in the future.  
15.- Svetlana, what is your motivation and what do you feel grateful for every day?  
Every day I like to make my to-do list and I write out stuff I have to do for the day, I also write some new goals and things I wish to accomplish and I don't give up until I achieve them. I find strength in myself, and my motivation is my fear of being average.  
I am grateful to God for my family, friends, happiness, and all of my accomplishments so far.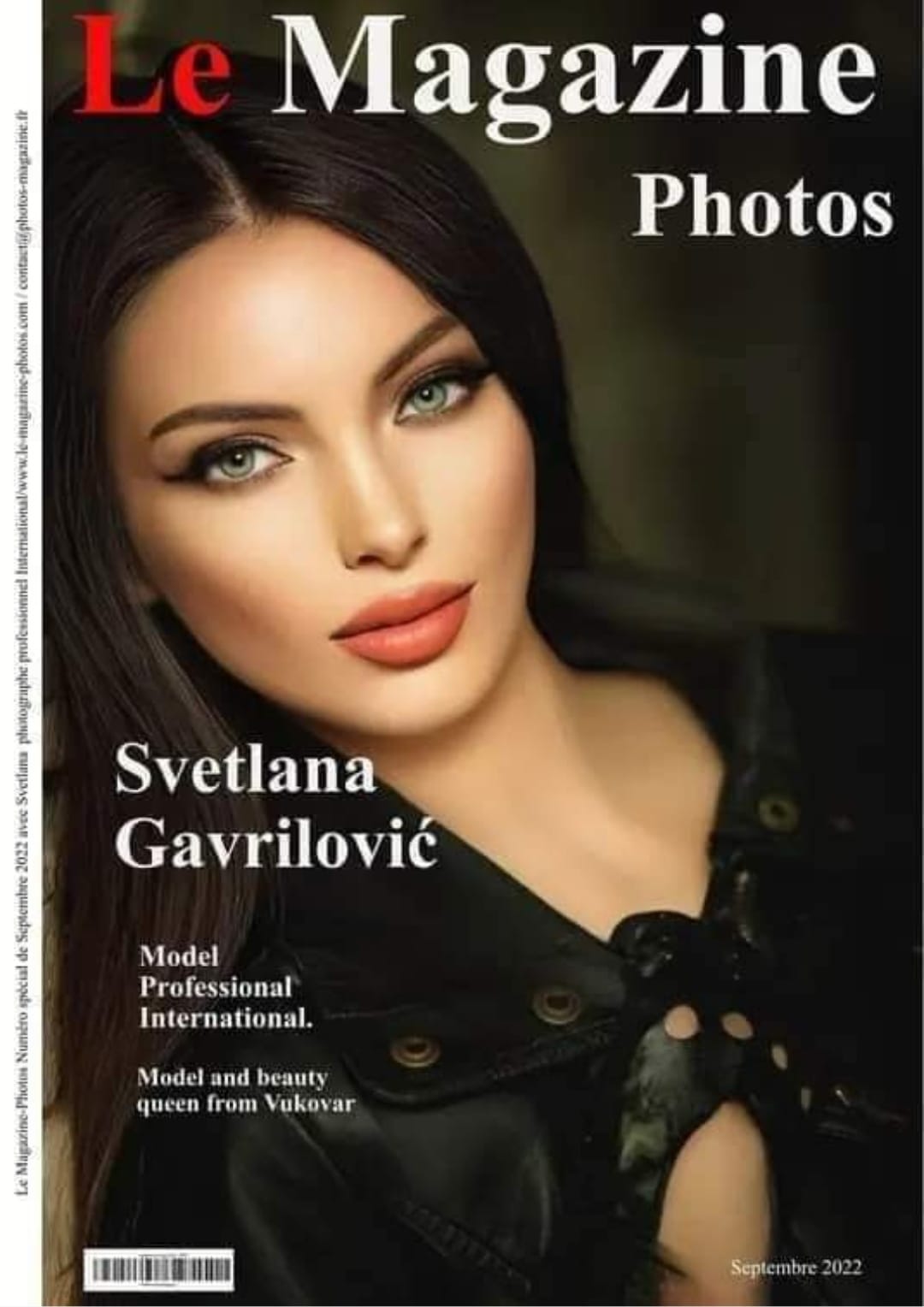 16.- Svetlana Do you like to travel? What countries do you know? What other countries would you like to know and which places do you recommend to visit from Croatia, Serbia and Ireland?  
I mostly like to travel when I have good company. I have visited around fifteen countries, some of which are USA, UK, Italy, Czechia, Slovakia, Hungary, all Balkan countries, etc.
Next year I would like to visit France, Spain, Germany, Austria, and Philippines, and we'll see what the future holds.  
As for Croatia, I would recommend Zagreb, the beautiful Hvar and the even more beautiful Opatija.
And when talking about Serbia, I would recommend that you visit spend some good time in Belgrade, and especially Novi sad, and rest in the wonderful Aranđelovac in Bukovička Banja.
As for Ireland, I would recommend Dublin, and as for the rest, I will know after I visit more places.
17.- You and me (Jaime William) are going to play ping pong, I will tell you one word and you will answer with another word that comes to your mind. 
Marriage – Forever
Children – Ten
Love – Mix of soul, chemistry, and loyalty  
Croatia – Sea
Travel – Memories
Abortion – Gene regulation
Dance – Rythm
Singing – Tingling
Europe – Motherland
America – Modern world
Sport – Leader
Money – Forbes
Parents – The best
Dreams – No limits
Passion – Adrenalin
Madness Percentage – 200%
Character – The Best
18.- Svetlana, these final lines are yours.
For the end, I would like to give my advice to other models and say that it is important to not focus on just competing with other people, but to try and be the best version of yourself.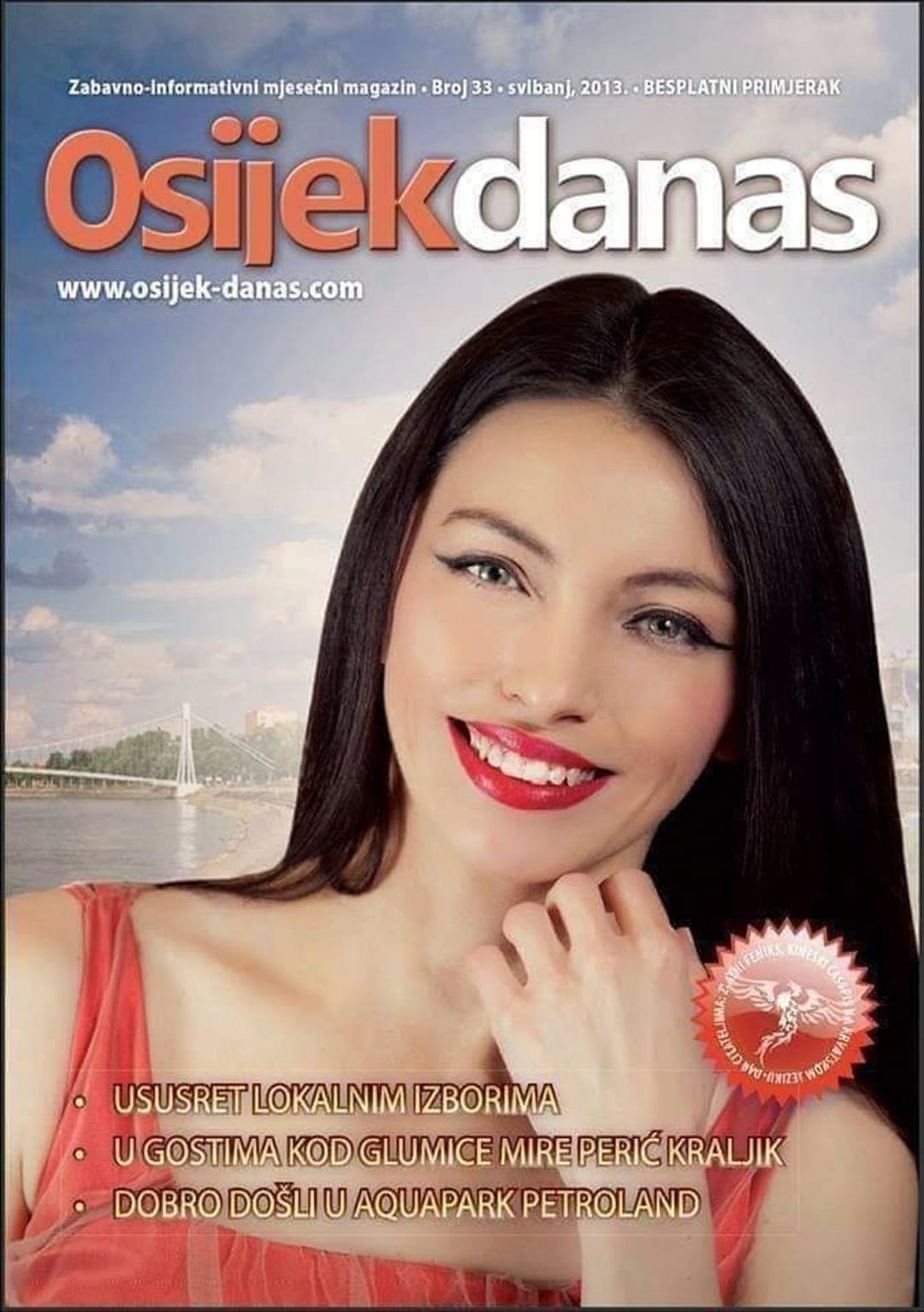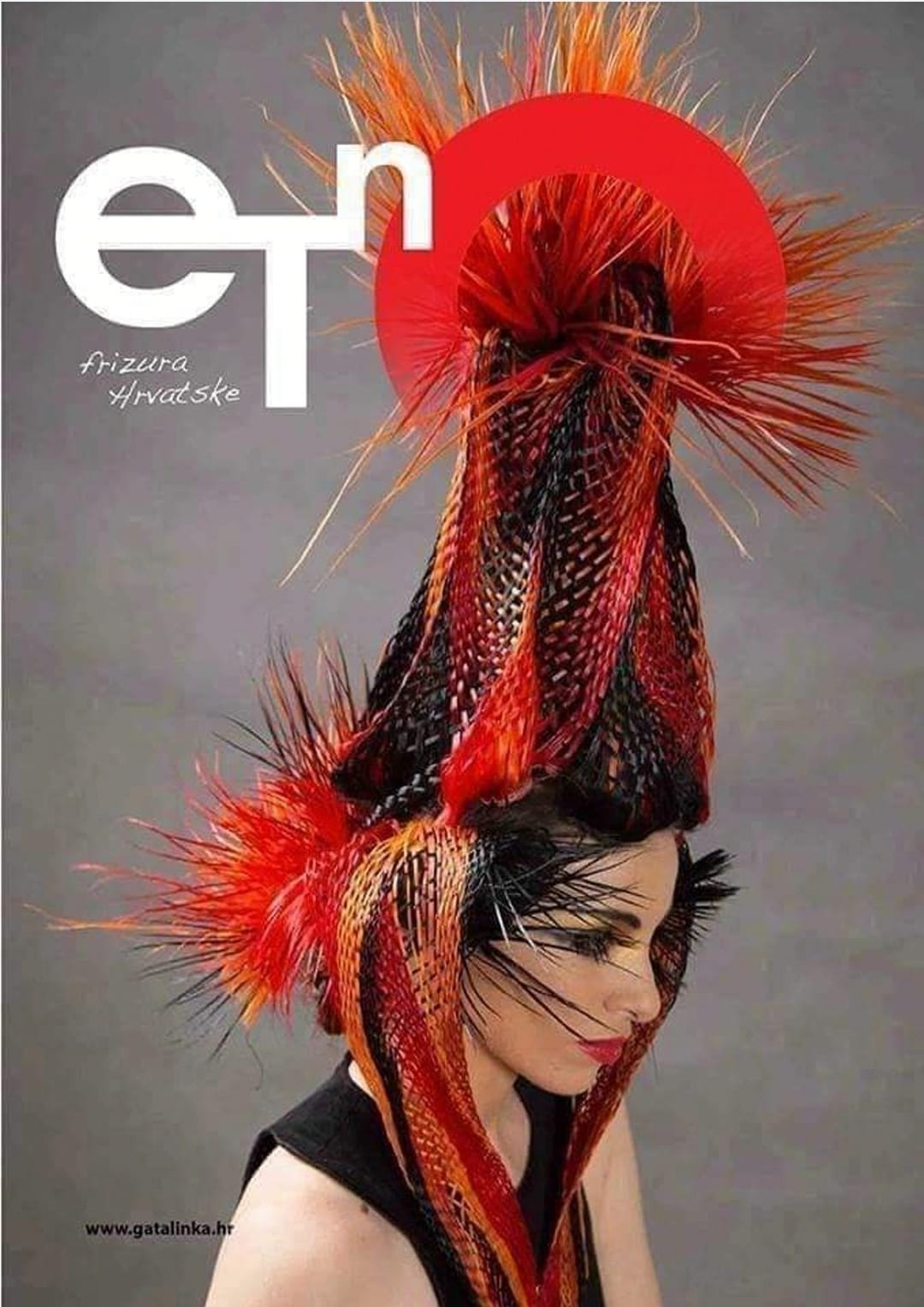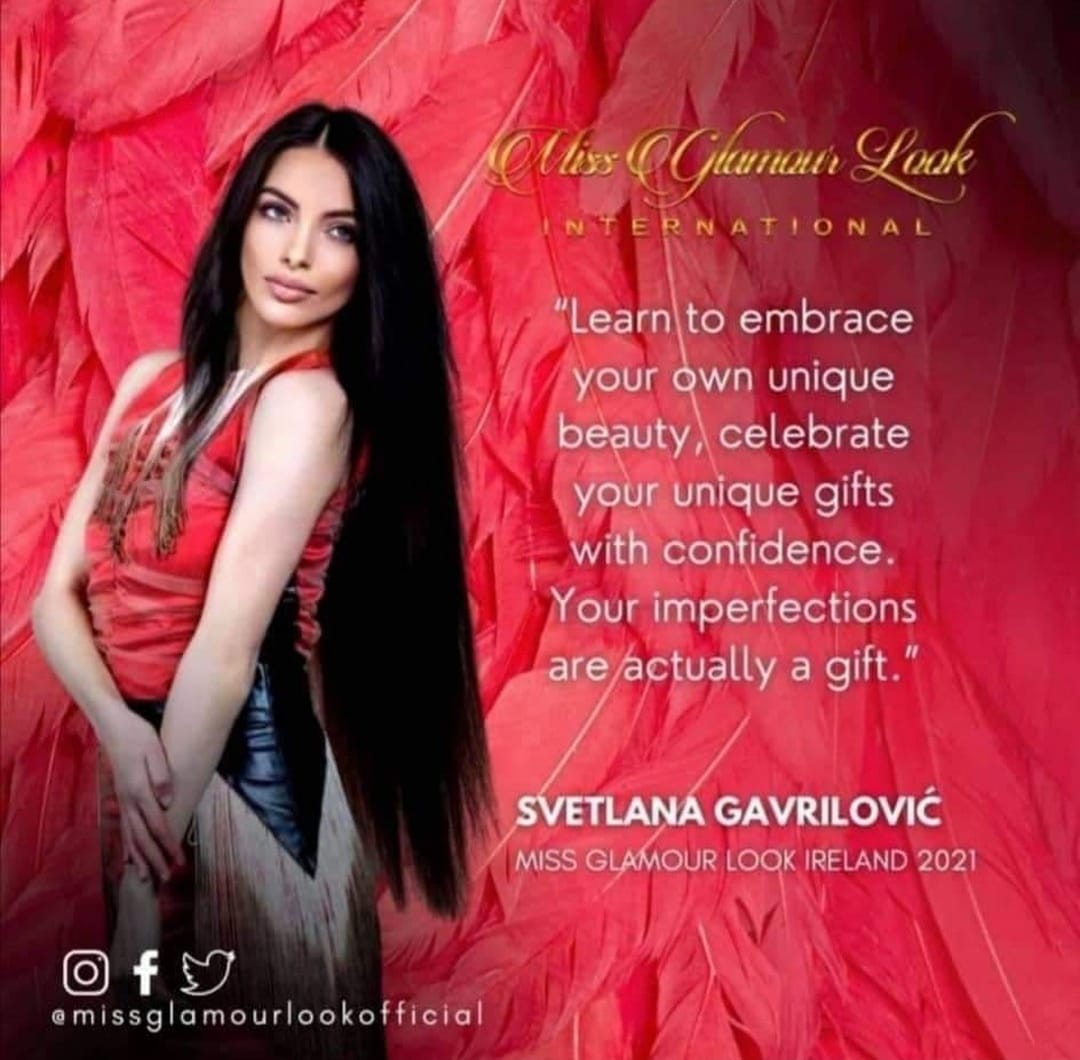 Interview conducted by Jaime William Mostacero Baca with Svetlana Gavrilović – Croatia
English language
Svetlana Gavrilović Contact: Instagram – Whatsapp
Interview authorized in writing by Instagram – Whatsapp :Svetlana Gavrilović – Perumira – Jaime William
All Rights Reserved in the name of Svetlana Gavrilović – Perumira – Jaime William