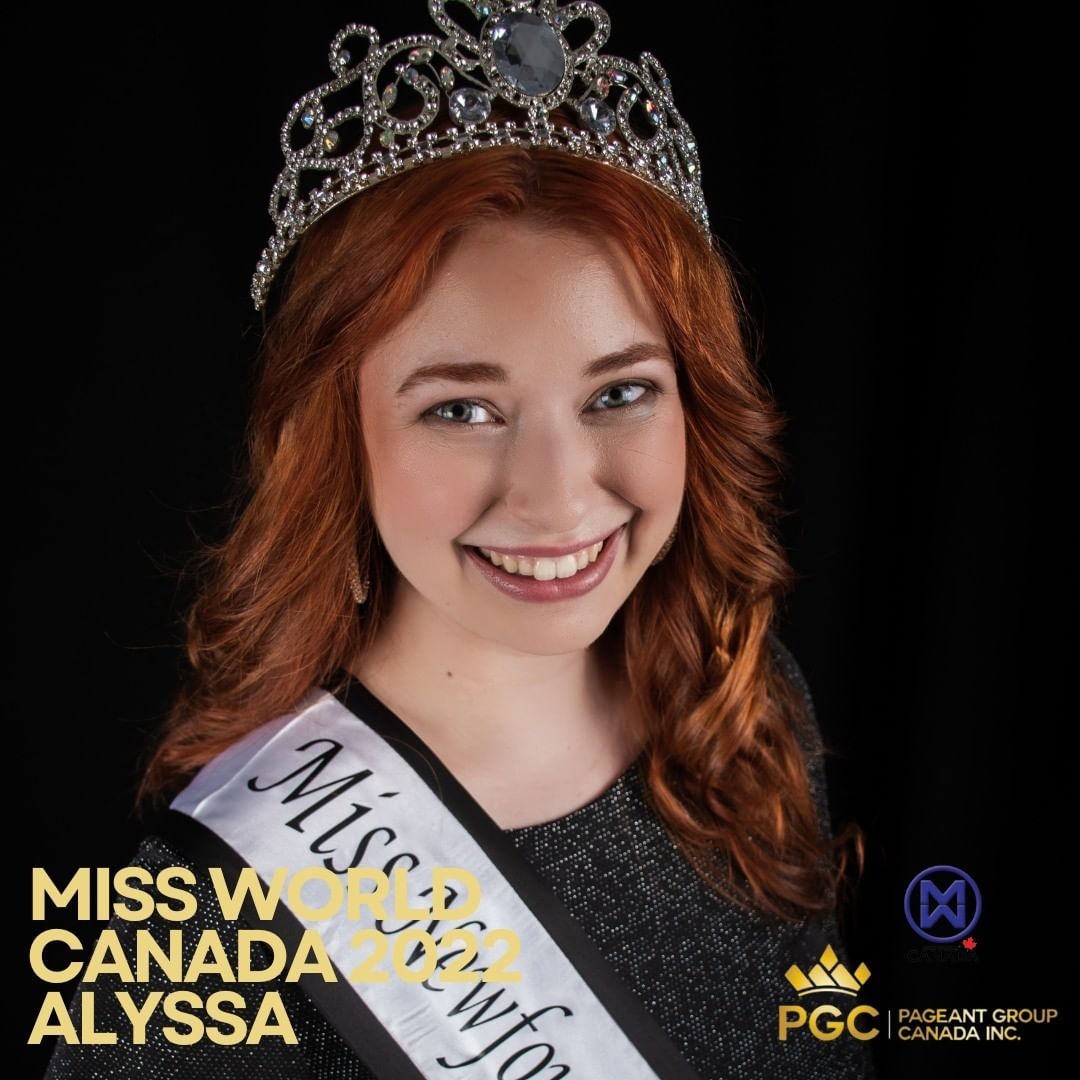 VOTE FOR ALYSSA
https://www.catchthecrown.com/pageant/2022-miss-world-canada

Alyssa Cutler @miss_alyssajoelle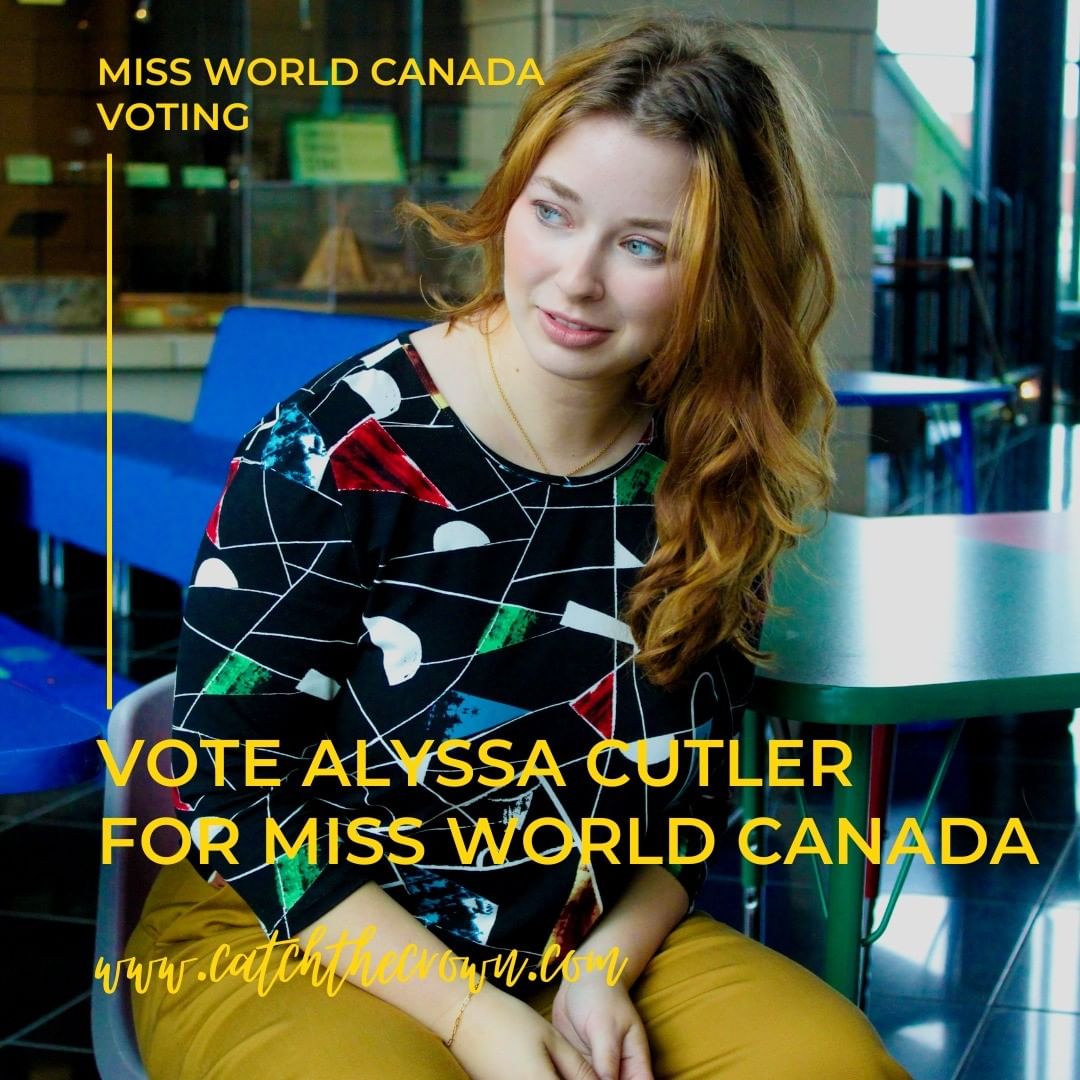 "The reason why I chose miss world Canada pageant to compete in was that they are so much more than a beauty pageant. They showcase the importance of volunteering and community work."

"I think what makes me standout the most is having the unique Newfoundland spirit of doing everything with a kind heart and open mind."

"Confidence in who you are as a person, what you stand for, and what message you wish to share with the world."

"You will never know how much potential you have until you try. Having a talent is something very special and not showcasing it is taking away from yourself."
It is an honor to present from Canada – Alyssa Cutler, finalist for Miss World Canada 2022. Alyssa also holds the title of Miss Newfoundland & Labrador World 2022 and grants me a valuable interview.
Welcome Alyssa Cutler!!!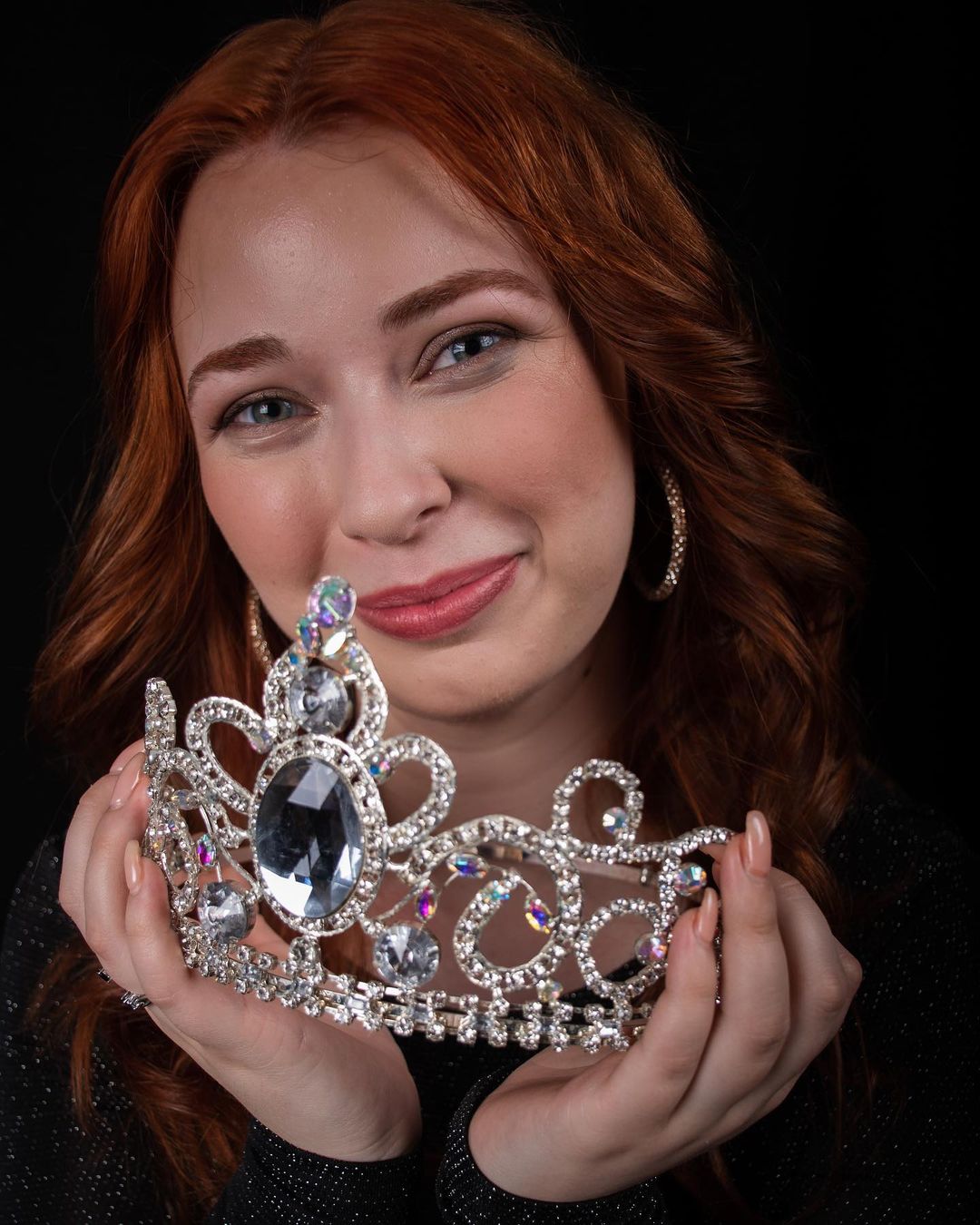 1.- Alyssa, tell me about the city where you were born and raised ,What do you like about your hometown? What are your hobbies? What makes you laugh a lot or does it give you a lot of joy?
I am a proud Newfoundlander. I live in St. John's but Centerville will forever my home. I love the community, the scenery, and my family.
2.- Beauty Queen, Miss Newfoundland & Labrador World 2022, Miss World Canada 2022 Delegate, When do you decide to take your first steps as a model and beauty pageants? What feeling do you have achieving your dreams, your passions and being a recognized woman today?
I would not consider myself a model, although I do love doing photoshoots and supporting my sponsors Found Consignment Boutique, Studio Boutique, and Lori & Co. Deciding to do pageantry was easy for me since I grew up watching miss universe and miss world. I remember always being in awe at the girls on stage and listening to every word they said. The reason why I chose miss world Canada pageant to compete in was that they are so much more than a beauty pageant. They showcase the importance of volunteering and community work.
3.- What do you think is the distinctive, unique stamp of Alyssa in each activity carried out as a person?
I think what makes me standout the most is having the unique Newfoundland spirit of doing everything with a kind heart and open mind.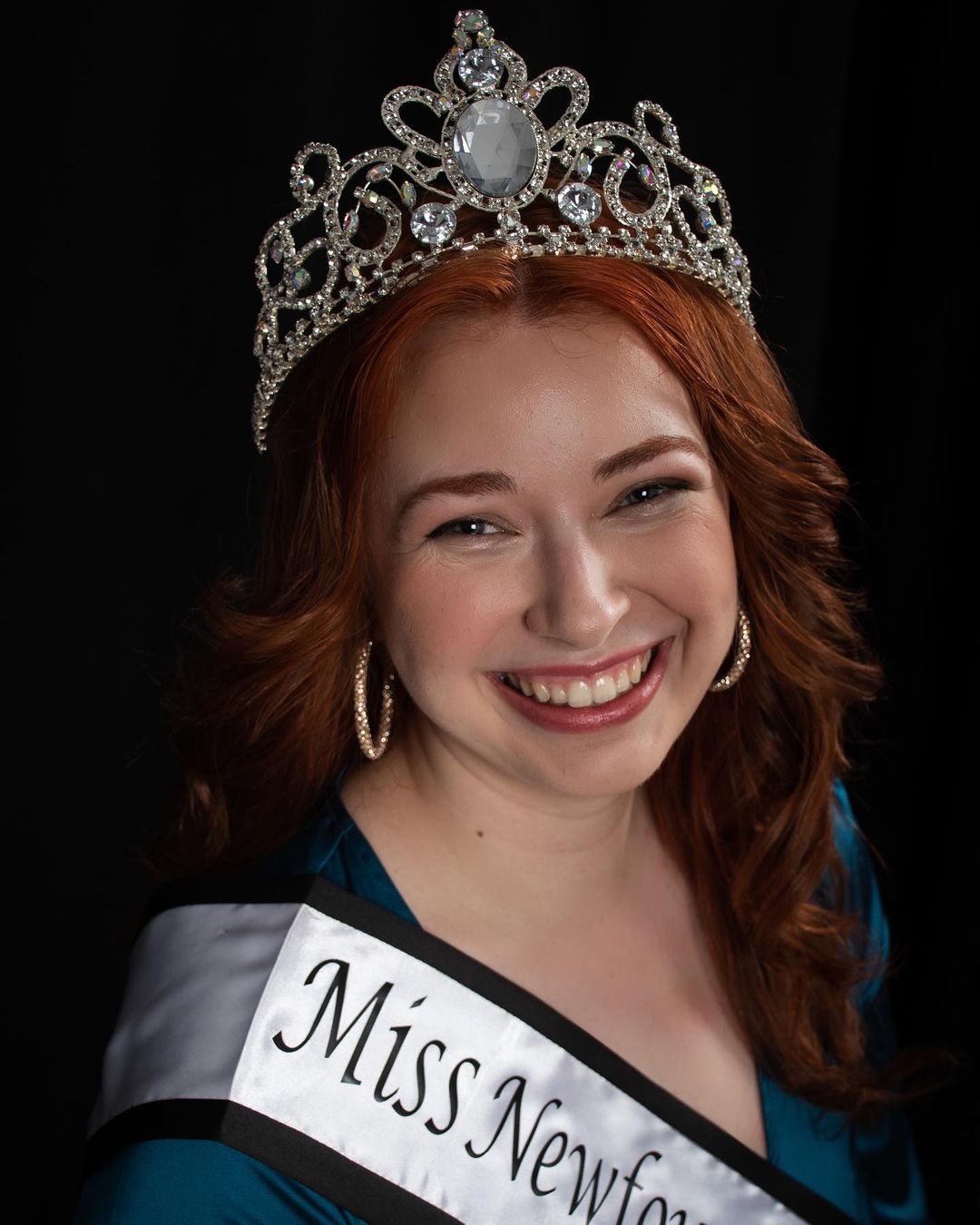 4.- Whats is the main virtue that any woman must have to be an beauty queen?
Confidence in who you are as a person, what you stand for, and what message you wish to share with the world.
5.- Are you aware of being an influential woman for many girls who want to be beauty queen? How important is it to you to be an idol for many girls and teenagers?
Growing up many pageant winners were role models for me. The ones that always stood were the ones contributing to the community and using their platform for good. As Miss Newfoundland World that is exactly the type of model that I wish to be and I believe I do this through my volunteer work across my province with the Jennifer A Cutler Foundation and Make A Wish.
6.- What was your feeling the first time you modeled in front of a video camera? What did you feel the first time at a beauty pageant?
I never modelled in front of a video camera before. The closes I came to that was on stage at a pageant. My focus was not the "modelling" part but the excitement overall to be on stage representing my town.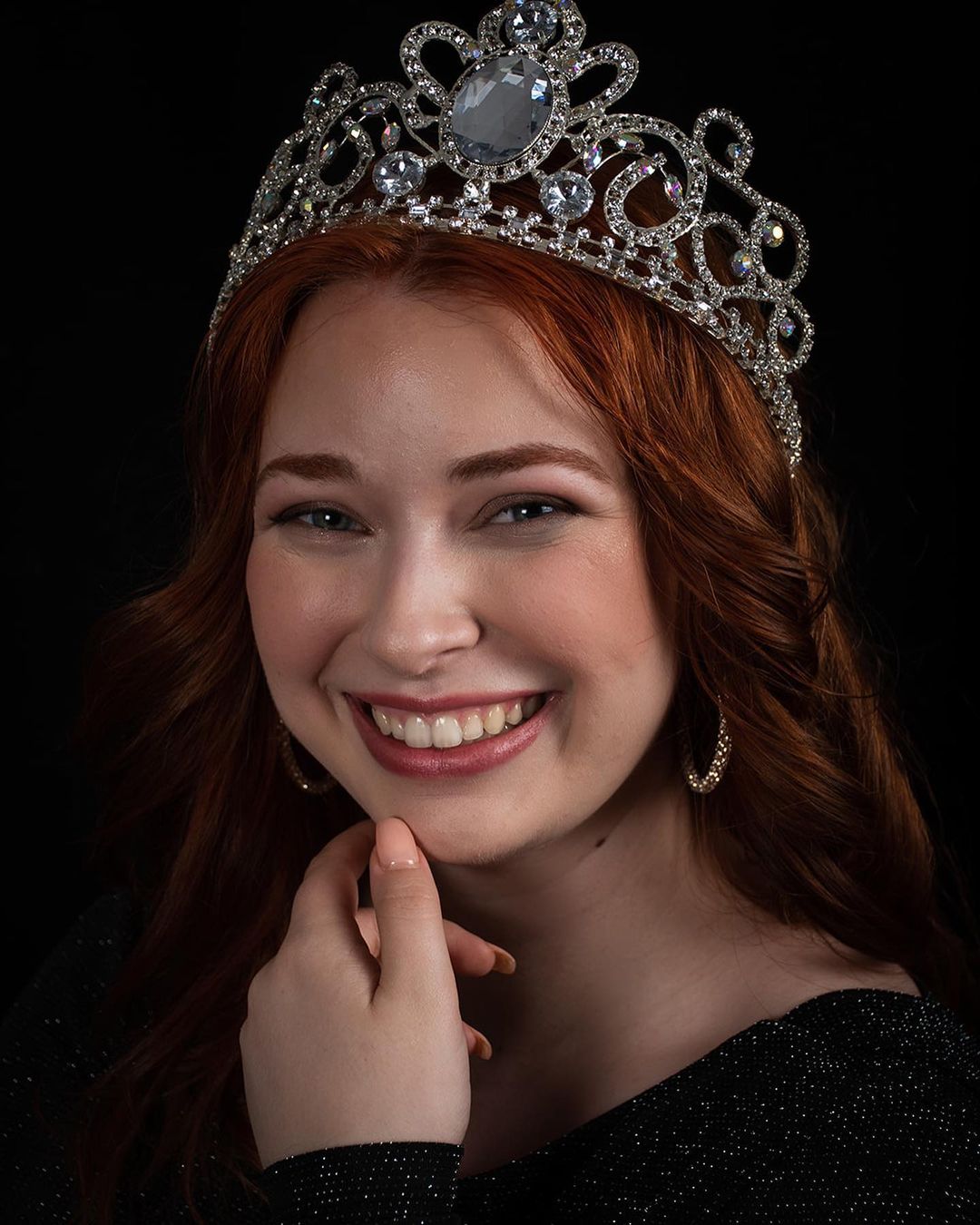 7.- What do you think about the power of social media today?
Social media is the best resource for networking. I believe that when used correctly social media can help local businesses grow, charities expand, and connect people world wide.
8.- Whats your favorite social media?
My favourite social media is Facebook. I still believe that is the best platform to connect with others.
9.- What would you advise young people who have talent but do not dare to take the next step? What would you advise parents who do not support their children's talents?
You will never know how much potential you have until you try. Having a talent is something very special and not showcasing it is taking away from yourself.
To the parents that do not support your child's talents, I advice you to keep your mind opened and allow your child to explore and practice their talent. You may be surprised about how well you get to truly know them.
10.- Have you thought about being an actress? Do you like the entertainment industry?
I have never thought about being an actress. Ever since I was five years old I have always wanted to be a teacher. Currently I'm attending memorial university competing my teaching degree.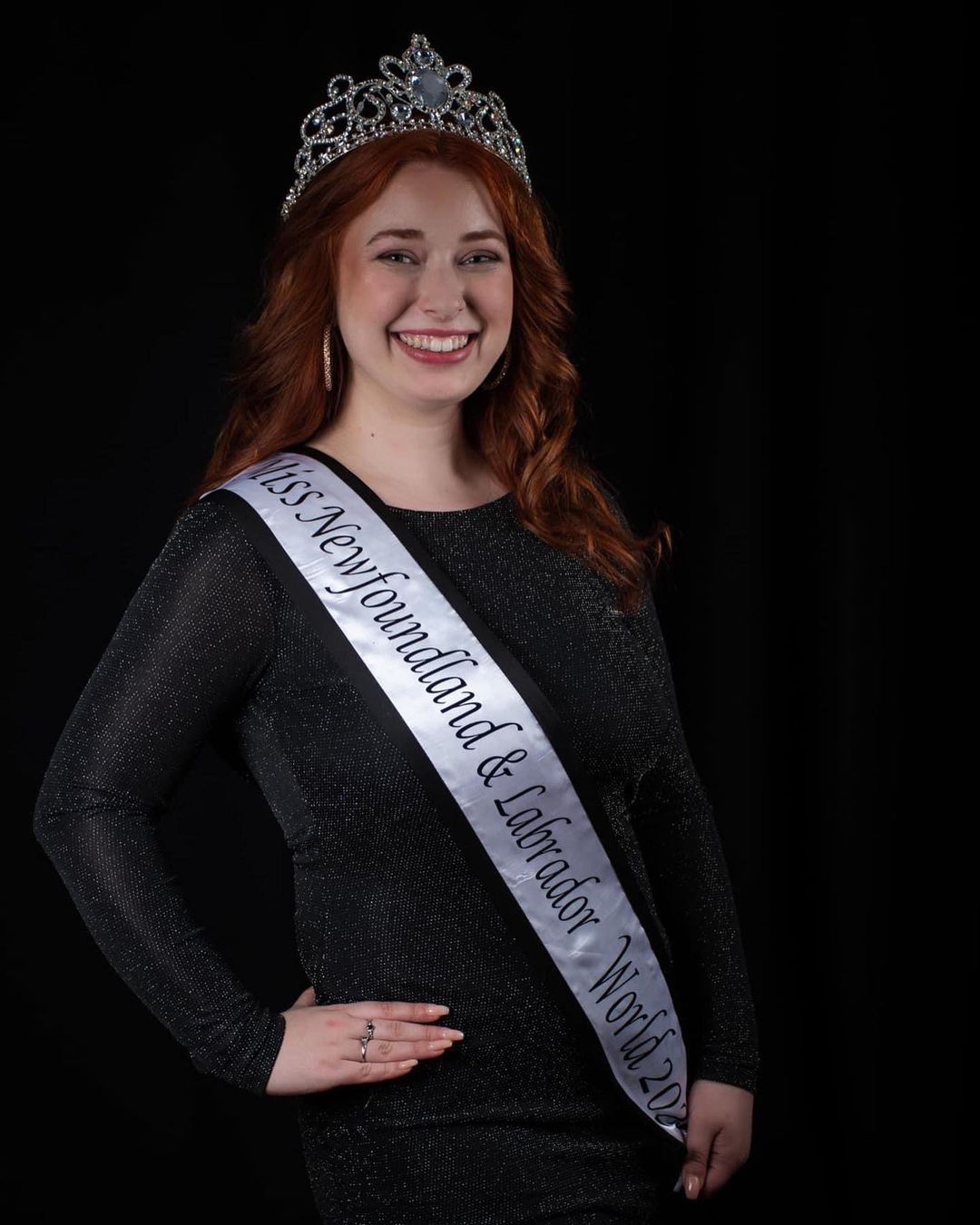 11.- Worldwide, women have acquired a greater role even though there are societies where they are still abused. What is your opinion of the role of women in the future in these societies?
We have seen a shift in society after the #metoo movement where women were given a voice and conversations began about how to change violence against women. In the future I see this shift continuing and more safe spaces will be created and violence towards women will be taken more seriously than ever more and our stats will be cut down.
12.- Alyssa, what is your motivation and what do you feel grateful for every day?
I once heard of a quote that said after you passed away you are sitting across the table from god and god hands you a piece of paper that says "this is everything you could of been. What happened?" That is my motivation. To do better today than I did yesterday. Every good thought, every kind thought, I turn into an action. And I am grateful for the people around me every day that also demonstrates kindness every day.
13.- Alyssa, What countries do you know? What other countries would you like to know and which places do you recommend to visit from your country?
I have personally travelling to over 20 countries, including some in Europe, North America, and Asia. I would love to travel to a hundred more countries because travelling is a great passion of mine. But if I were to recommend anyone to visit a country it would be Canada. Not only Canada, but specifically Newfoundland. I would love to share my culture and my province with anyone and everyone.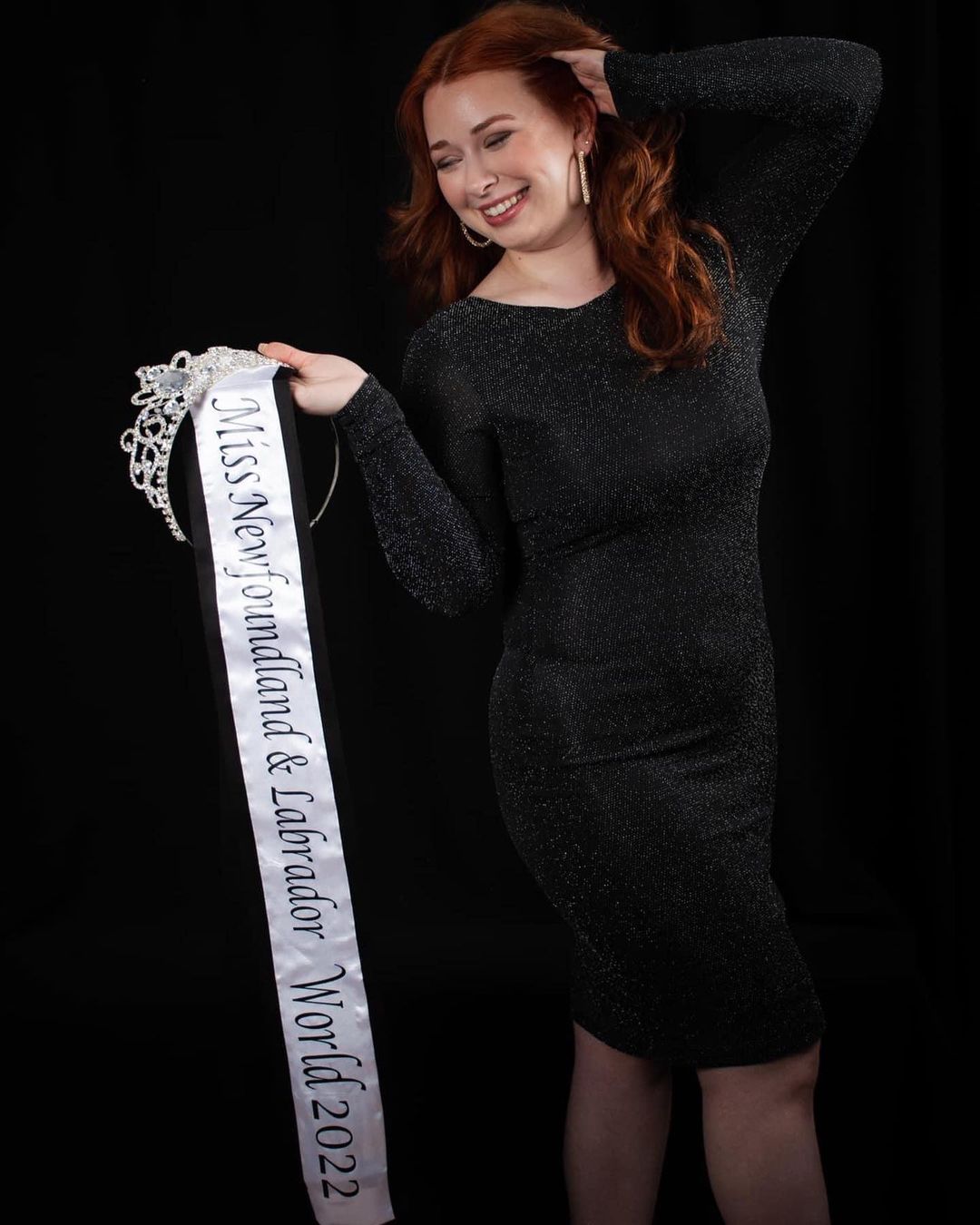 14.- You and me (Jaime William) are going to play ping pong, I will tell you one word and you will answer with another word that comes to your mind.
– Marriage  love / respect
– Childrens  teaching (because I'm a teacher)
– Love  Newfoundland
– Canada  home
– Travel. Happiness
– Abortion. Rights
– Dance. Celebrating
– Sing.  Christmas carols
– Europe. Adventure
– America. Disneyland
– Sport. Volleyball
– Money. Always do what you love, never for the money.
– Parents supportive
– Dreams. Miss World
– Passion. The little things
– Madness Percentage 0%
– Character Mickey Mouse
15.- Alyssa, your last words 
Currently voting is up for Miss World Canada and you can vote for me at www.catchthecrown.com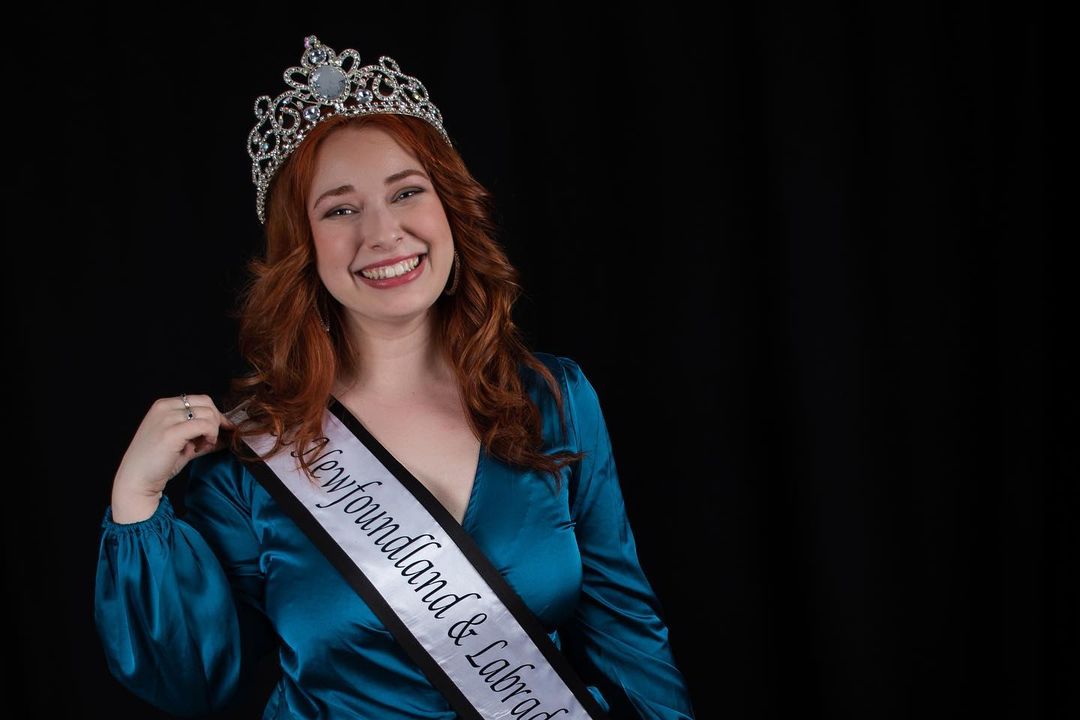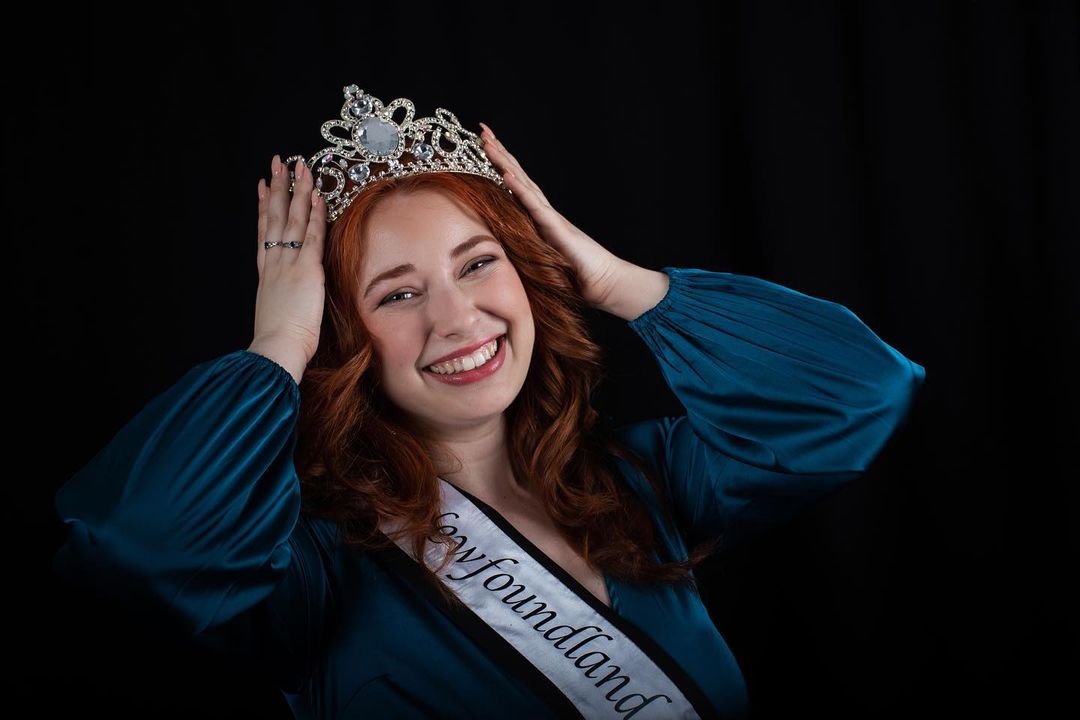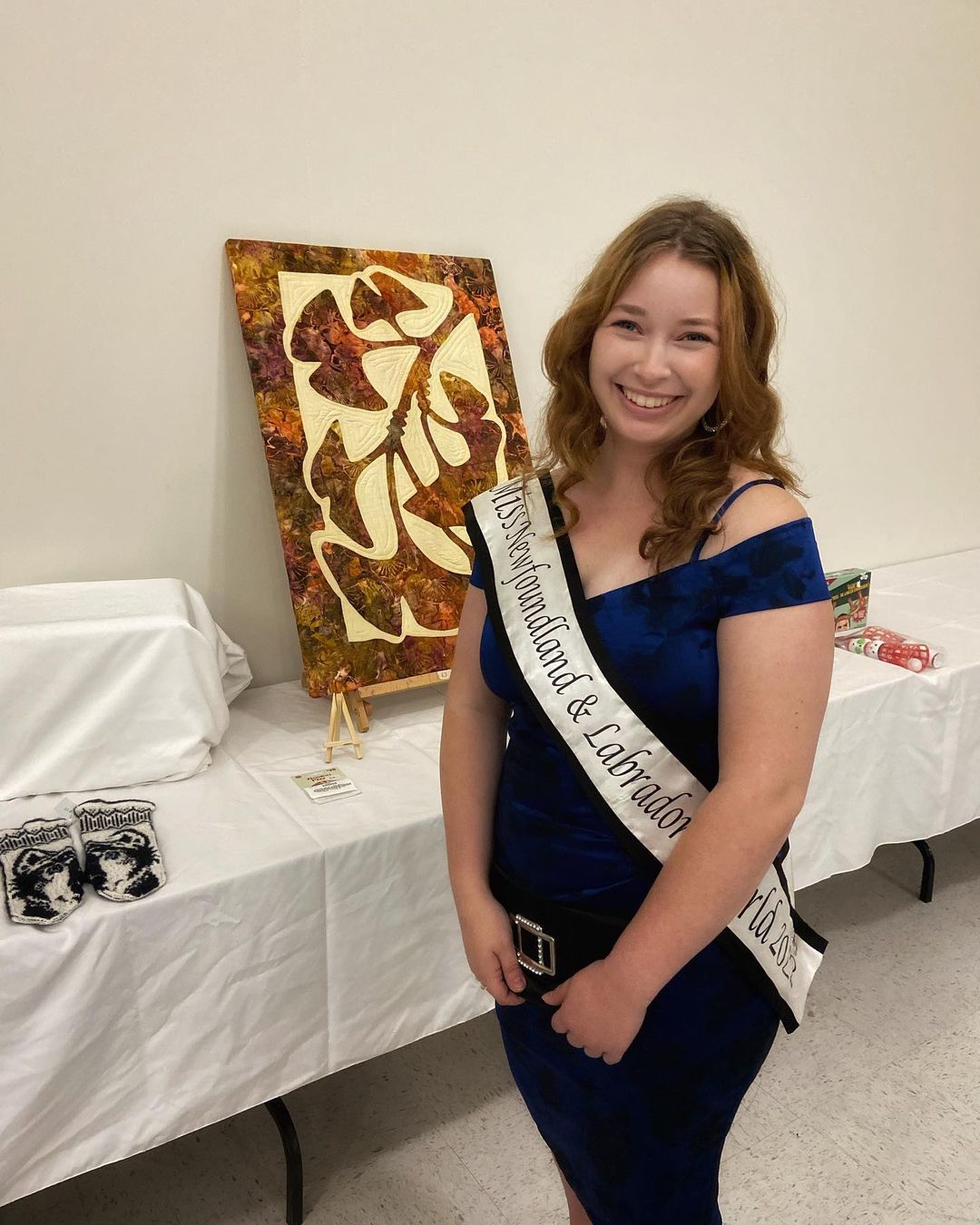 Interview conducted by Jaime William Mostacero Baca with Alyssa Joelle Cutler – Canada
English language
Alyssa Joelle Cutler Contact: Instagram – Email
Interview authorized in writing by Instagram – Email: Alyssa Joelle Cutler – Perumira – Jaime William
All Rights Reserved in the name of Alyssa Joelle Cutler – Perumira – Jaime William