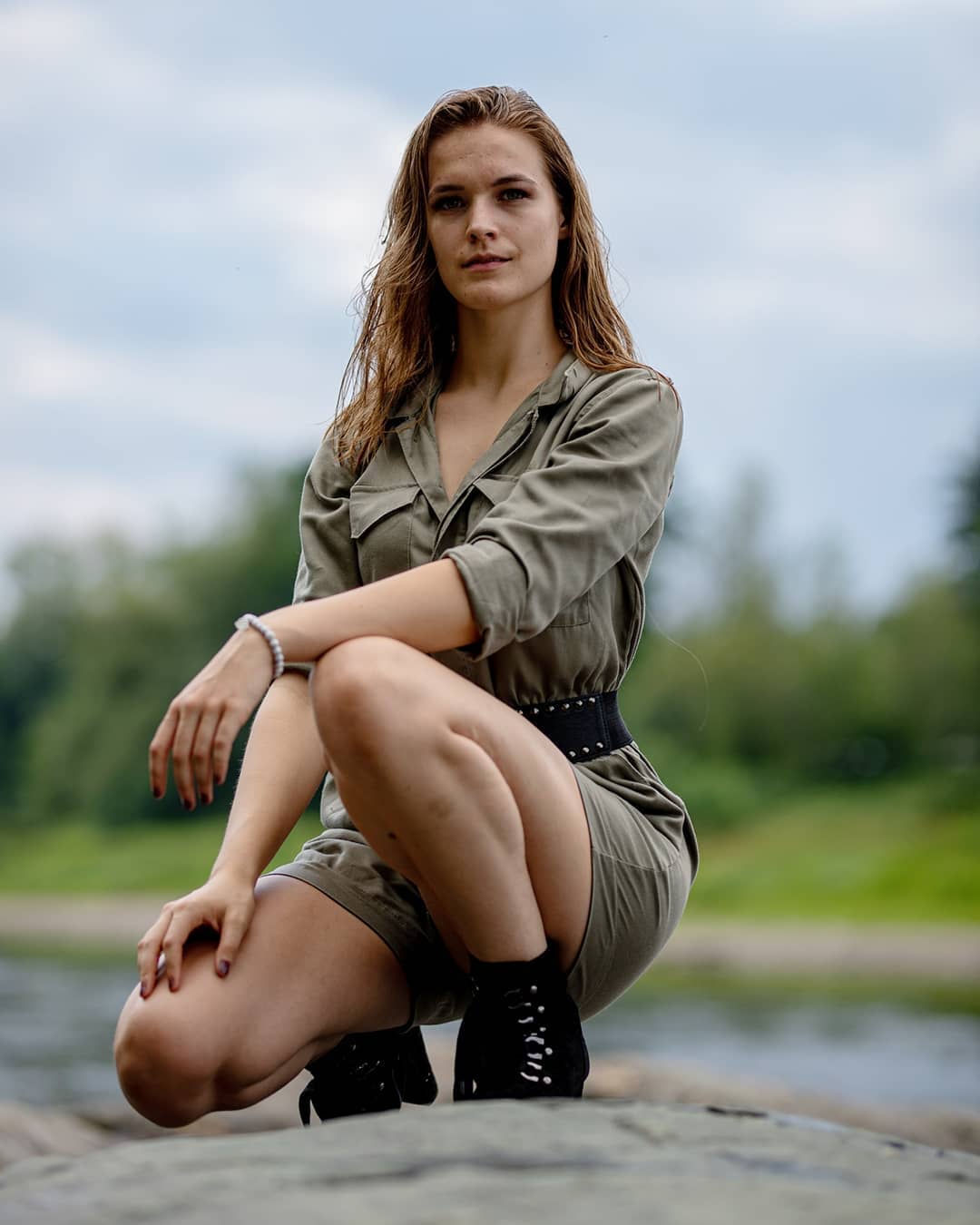 Marie Zoé Lapierre @marie.zoe_lapierre

Marie Zoé Lapierre @marie.zoe_lapierre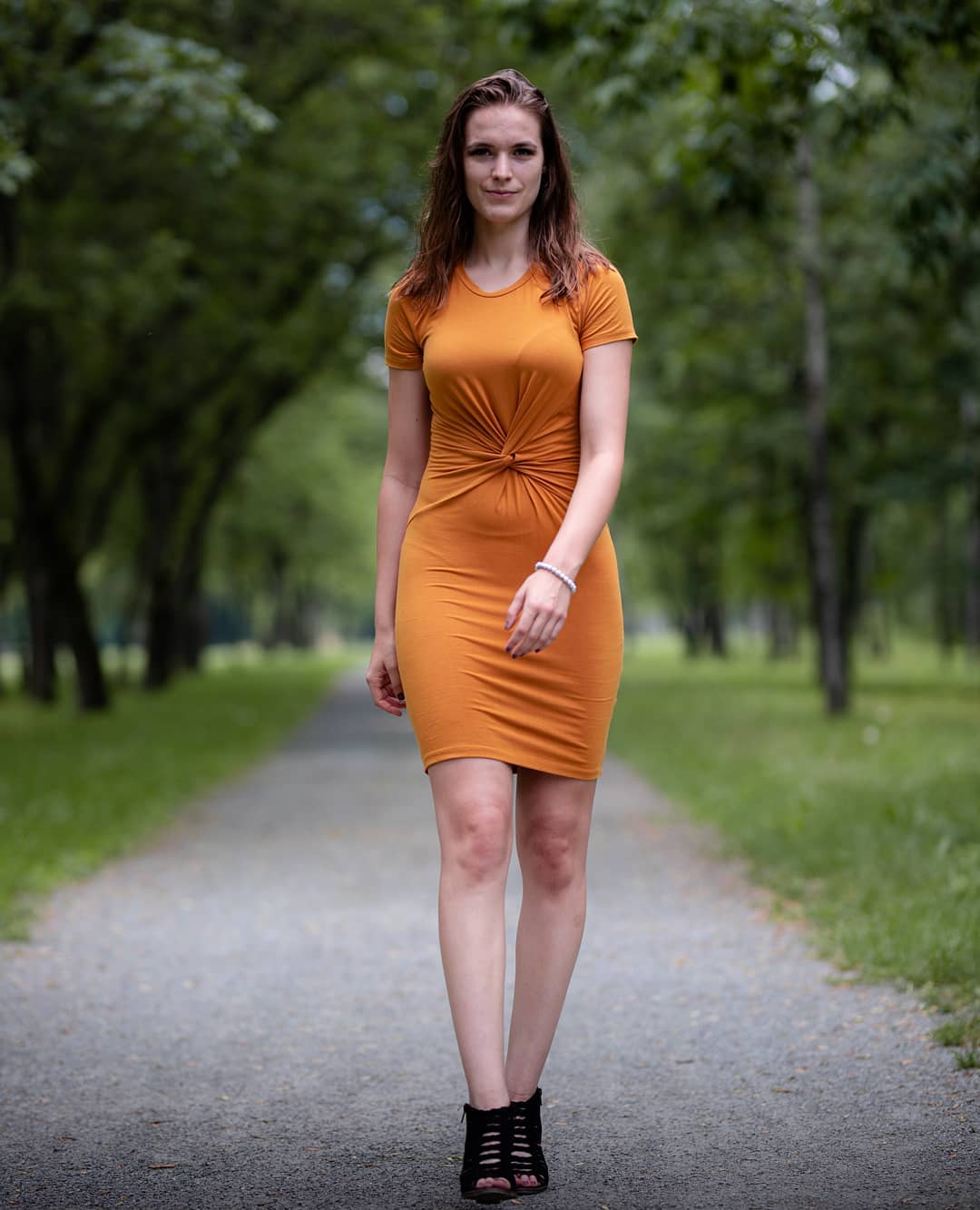 "I dance multiple styles like ballet, hip hop, salsa, balchata, merengue and contemporary. I'm also a soccer goalkeeper and a horseback rider…"

"I'm studying in microbiology and immunology at University of Montreal and working as an assistant vet nurse…"

"I want to become a vet and then a teacher for the future vet nurse, to have the opportunity to share my values with students."

"The crown gives you a louder voice, but the women are the ones who give the value that we see into the crown."

"The more important is to do something that makes them grow and feel happy!"
She is a woman who loves life, athlete, beauty queen, animal lover, noble, with an energy and smile that infects.
It is an honor to present from Montreal – Canada, the beauty of Marie Zoé Lapierre, finalist in Miss Canada 2021, with an important career in beauty pageants since she was a teenager, model, veterinary nurse, cavalier four, dancer, in conclusion a woman full of vitality , beauty and joy.
You are welcome Marie Zoé Lapierre !!!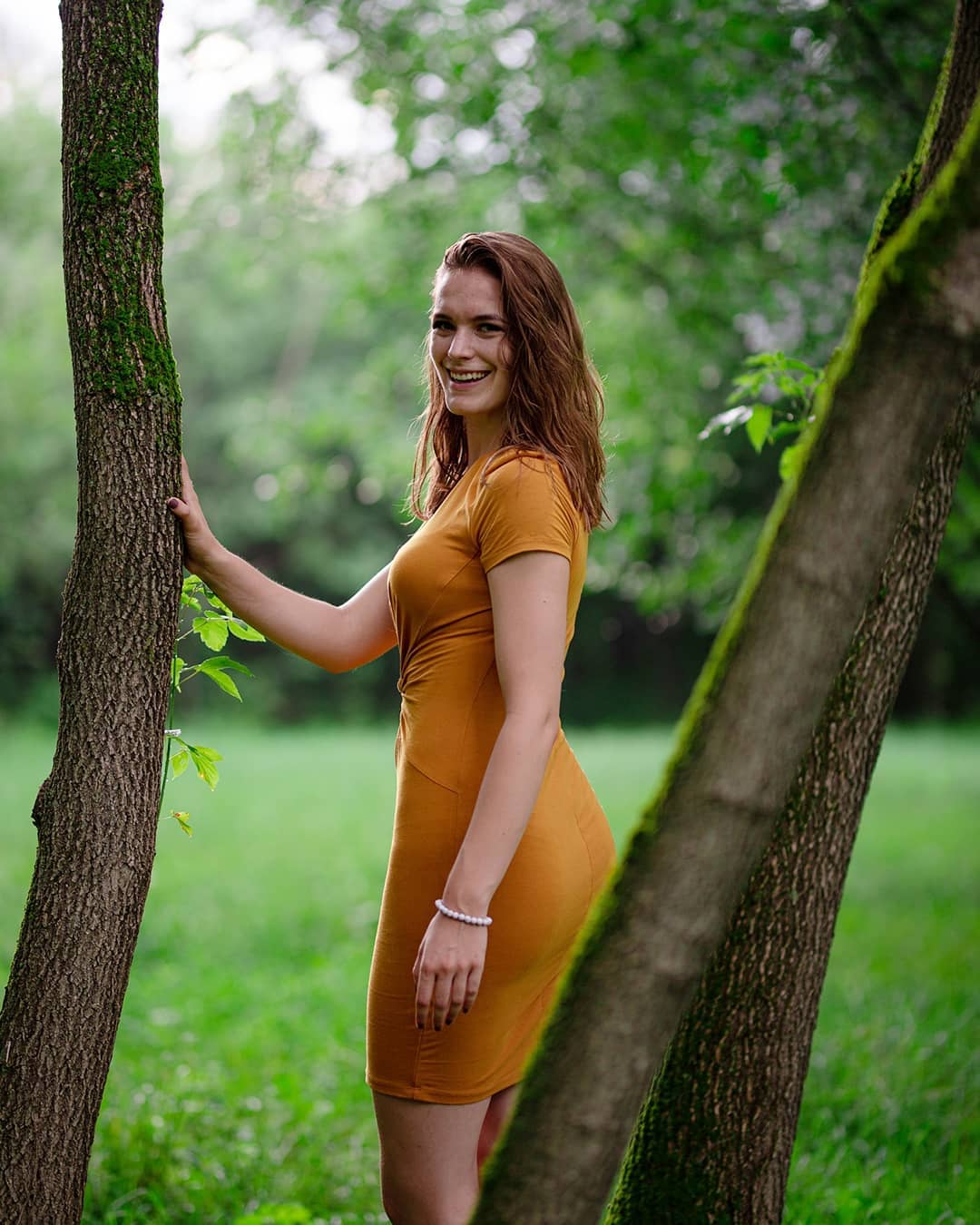 1.- Marie Zoé, w ere you born in Canada and what you like about your hometown? What are your hobbies? What makes you laugh a lot, or does it give you a lot of joy?
I'm born in Montreal. I live in Candiac, in Montreal south-shore, where there are so many opportunities that made me so versatile. I dance multiple styles like ballet, hip hop, salsa, balchata, merengue and contemporary. I'm also a soccer goalkeeper and a horseback rider. I'm passionate about my sports, but also about education, art, science, and animals. I'm studying in microbiology and immunology at University of Montreal and working as an assistant vet nurse. Usually to sum-up I simply say that I am passionate about life! What I love the most about my life, that always gives me a lot of joy, is my friends and my boyfriend!
2.- Miss Canada 2021 Finalist. When do you decide to take your first steps as at pageants? What feeling do you have achieving your dreams, your passions and being a recognized influencer woman today?
I did mis first pageant in Miss Teen Quebec 2014, my boyfriend at that time didn't want me to compete. I broke up with him and I finished top 12. Then I also place in top 5 to Miss Quebec 2019 and I did Miss Canada 2020. I wanted to be a role model at that time, but I didn't know how. Now that I have my platform, Empowerment by Education, I'm ready share it with anyone who needs it. This is what led me to top 10 at Miss Canada 2021, because I had an actual plan on how to use the Miss Canada's crown as a platform. Every time I can help someone to be empowered by their education, I have a feeling of fulfillment. I don't know if people consider me as an influencer. Personally, I feel more like a big sister or a mentor and this makes me seen easier to approach.
3.- Veterinarian Nurse: Why did you decide to embrace this profession? What do you like most about your profession?
I know that my place is where the animals are, and I truly love working with people. The other criteria that I am looking for is to have no routine and having a physical job where I never stop learning. What I love the most about my job is the people that I work with, I developed true relationships with them. Ultimately, I want to become a vet and then a teacher for the future vet nurse, to have the opportunity to share my values with students.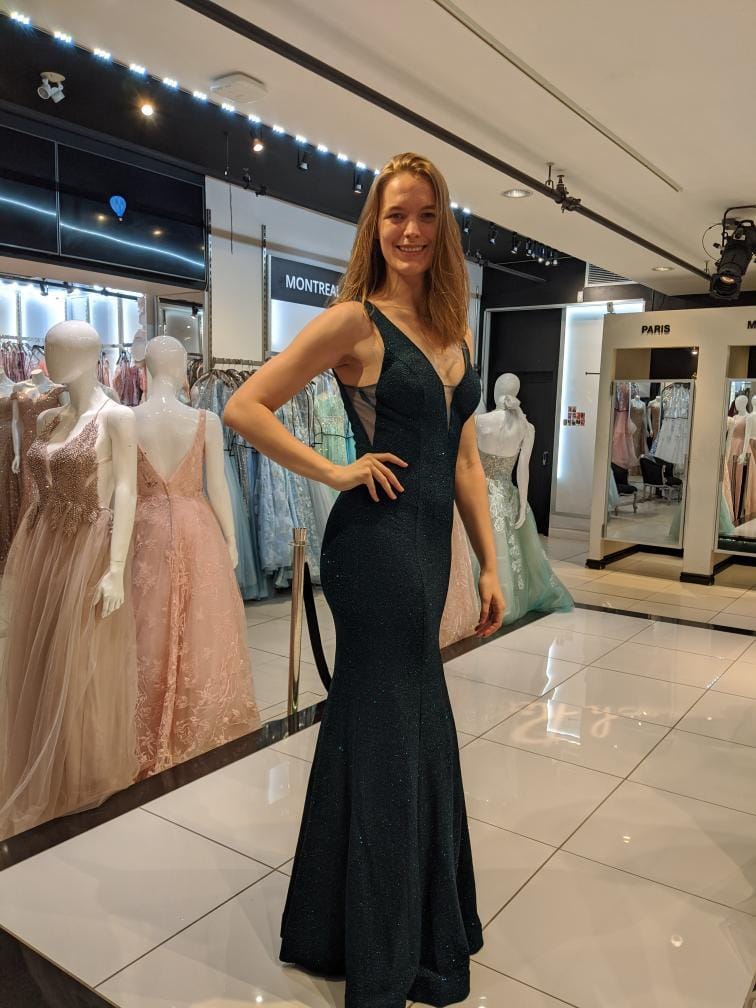 4.- What do you think is the distinctive, unique stamp of Marie Zoé in each activity carried out as a person, model, vet nurse?
I am easy approachable, open minded and versatile. You can talk to me about everything, I crave for learning and sharing ideas. I find personal interest in so many subjects and I love sharing experiences myself.
5.- What is the main virtue that any woman must have to be a pageant queen?
Know who you are, your values, your priorities and respect that!
6.- Are you aware of being an influential woman for thousands of girls who want to be models? How important is it to you to be an idol for many girls and teenagers?
I don't necessarily know why people follow me since I have so many hobbies. I just hope that they see the values that I want to give them through my social media. I want them to gain self confidence and can find themselves, even just a little bit! Therefore, I put my issues as much as my success on social media, it is important for me they can recognize themselves through some of my steps, so they know they are not alone. I want to give them all the little tricks I wish I knew sooner on my way toward university, more like a big sister rather than an idol.
7.- What was your feeling the first time you modeled in front of a video camera? What did you feel the first time at a pageant?
I was shy the first time I was in front of camera. It always takes me a little while before being totally comfortable in front of a camera. But when I am on stage, like for pageant or dance show, I really feel that I am at my place!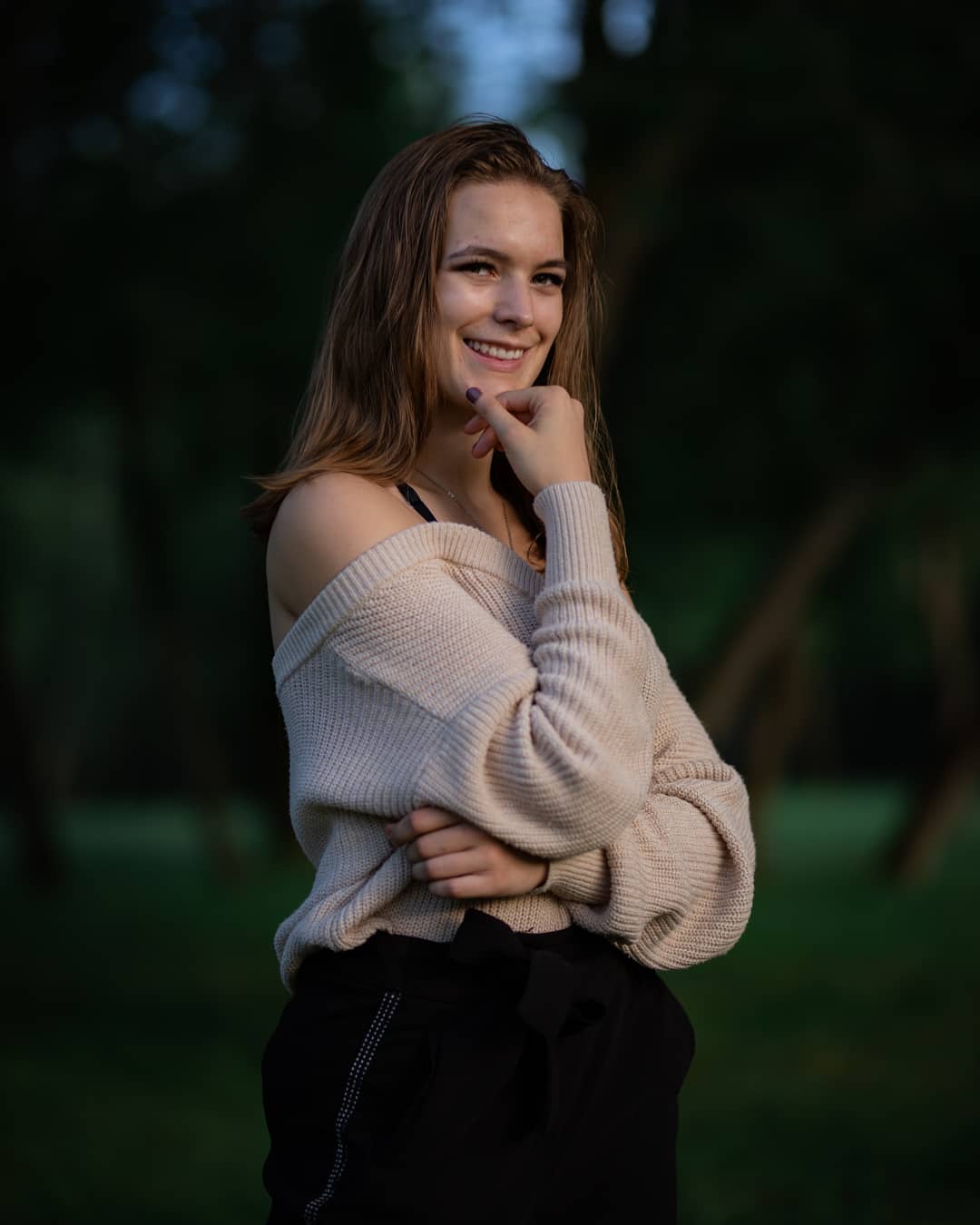 8.- What do you think about the power of social media today?
Social media is a platform where we can share our values and our experiences. We can learn from other and empower each other. We can communicate with anyone from anywhere and develop strong relationships like I did with my pageant sisters who come from everywhere in Canada. You must choose wisely who you follow, because it can also bring you a lot of frustration rather than positivity.
9.- How do you like to interact with your followers on social media? What's your favorite social media?
I like doing lives and reals/tik tok. It's a great opportunity for me to get creative and connect directly with my community. My favorite social media is Instagram, because there are so many ways to connect (stories, live, reals, post, private messenger) at the same place.
10.- What would you advise young people who have talent but do not dare to take the next step? What would you advise parents who do not support their children's talents?
I think we must respect people's limits. We can't do the work for them. They might have a talent in something that they're not passionate about, or they were over pushed into it, and they don't enjoy it anymore. Parents have different experiences of life that guide them to give the best to their children. The best is not the same thing for everyone, so we must accept that we don't always know what's the best for others. We also should not try to tell other parents what to do with their child's talents, because we never know the reasons behind their decision. It might be fear, lack of confidence, but also money issues which will make some parents feel ashamed they can't support their child as much as they would like. We can support them, but we can't force them to do what we think it's the best. The more important is to do something that makes them grow and feel happy!
11.- What important lessons have you learned from the world of pageants?
Miss Teen Quebec 2014, Pamela Pagano, always say to think happy and be kind. To me this is something that anyone can use in their everyday life. This is what is beautiful with personality-based pageants; what we learn from these experiences are not only related to pageants. Our pageant queens all have something to share to their community, it doesn't stop to the crown surrounding. The crown gives you a louder voice, but the women are the ones who give the value that we see into the crown.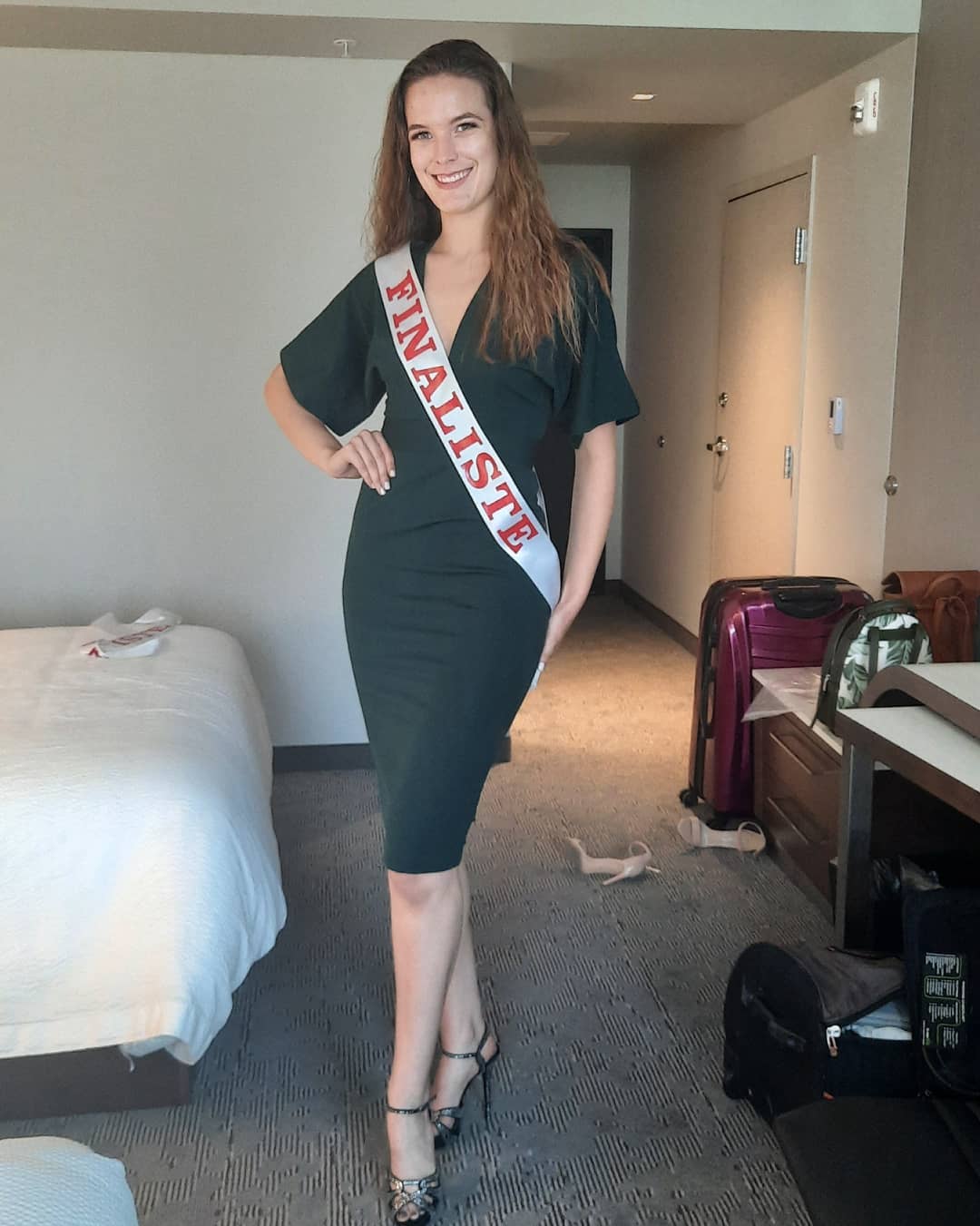 12.- Are you Cavalier Four? How is this passion born? Are you continuing to teach horse riding??
In western, the cavalier four is the last level you can reach before doing the accreditation to become a teacher and/or a trainer. I started horseback riding when I was 10 years old because I always admire horses. One day, my parents gave me the opportunity to go at a summer camp for horseback rider, and I never stopped until I started to have lack of money and time. I decide to prioritize my studies to become a vet, but surely this part of my life, being with horses, left a big hole. There's no doubt that I will start to ride as soon as I can.
13.- Worldwide, women have acquired a greater role even though there are societies where they are still abused. What is your opinion of the role of women in the future in these societies?
I've seen so many women comings from different background participating in pageants. These women are trying to change the mindsets to offer a better world for the next girls that will become women sooner than what we think. Abused women are everywhere around the globe, some of them are the most courageous of us as they speak up and become the person they needed. To me, they are superheroes!
14.- Marie Zoé, what is your motivation and what do you feel grateful for every day?
Once you know who you want to be, you gain a level of perseverance that no one can take away from you. Everyday, I'm trying to be the person that I needed when I was at my lowest. This way I can reach my goal to be a good mentor that makes me feel proud about myself. My second motivation is to get accepted into vet school, for what I've been working for 5 years now. Even thought I was refused in the program so many times, I feel grateful to have access to education.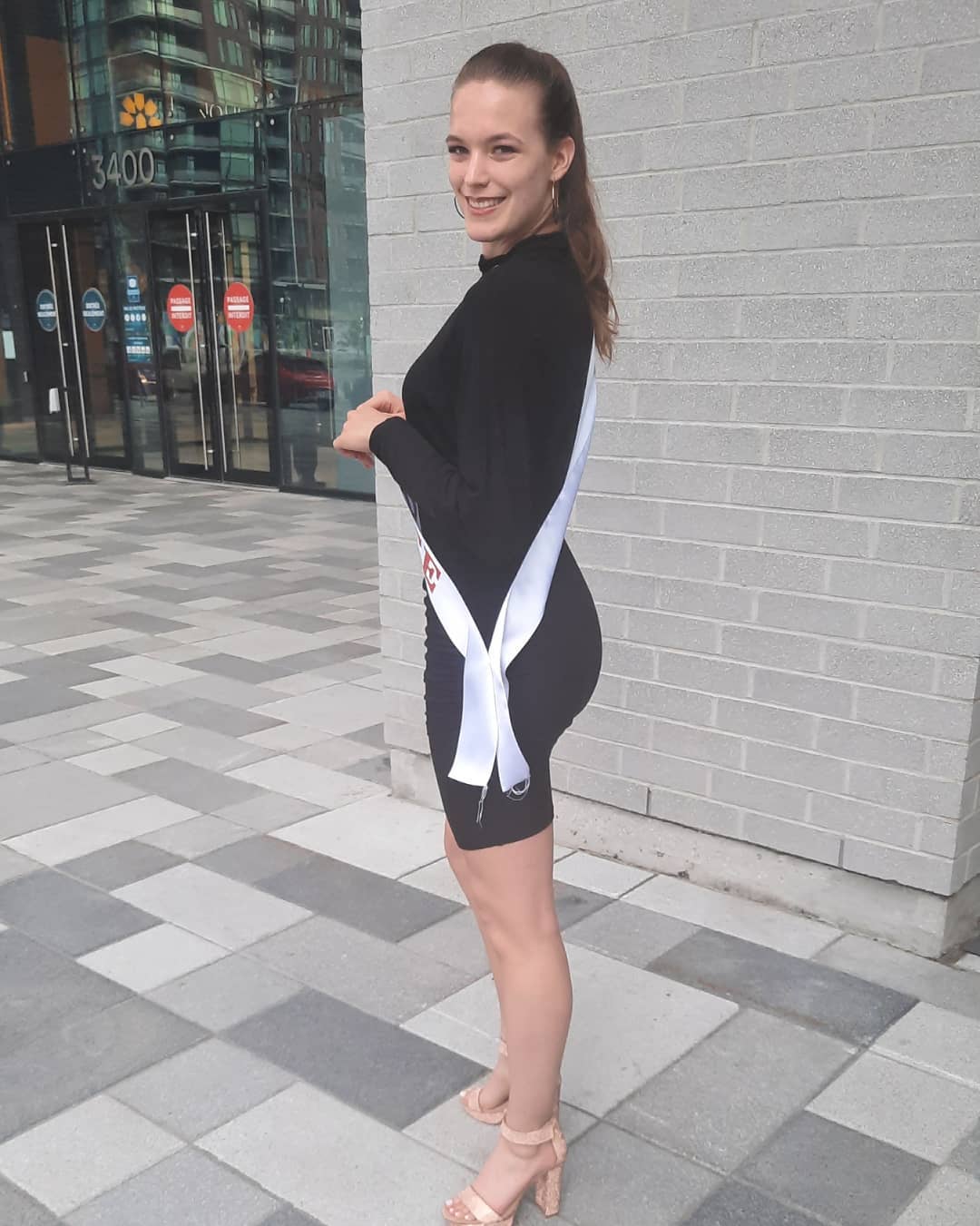 15.- Marie Zoé Do you like to travel? What countries do you know? What other countries would you like to know, and which places do you recommend visiting from Canada?
I went to France and to the United-States (New York city, Disney World Florida, Boston, and Washington DC). In my own province, in Canada, I went to the Iles-de-la-Madeleine (where my family come from), Mont-Tremblant, Gaspésie, and Québec city. I enjoyed each of these travels and wish I will continue to discover my country, but also Morocco, Costa Rica, Germany, Scotland, Italy, Mexico, Guatemala, India, and New-Zealand. There are so many places to go in Canada. I think that Gaspésie, Charlevoix, and the Iles-de-la-Madeleine are the most beautiful places I know because of the people living they're and the nature we see.
16.- You and me (Jaime William) are going to play ping pong, I will tell you one word and you will answer with another word that comes to your mind.
– Marriage : Engagement
– Childrens : 2
– Love : Abundant
– Travel : Dream
– Abortion : Rights
– Dance : Passion
– Sing : Stress relief
– Canada : Indigenous land
– Miss Canada : Empowerment
– Europe : History
– America : Walt Disney
– Sport : Soccer
– Money : Work
– Parents : Love
– Dreams : Veterinarian
– Passion : Animals
– Madness Percentage : 60%
– Character : Disney princesses
17.- Marie Zoé, these final lines are yours.
What doesn't kill you makes you stronger. Perseverance will lead you to the success you're looking for somehow. I will never give up on my dreams as long as they align with who I am. Lastly, I didn't need to win a pageant to become a mentor, but they gave me the opportunity to discover myself and become who I am today. Thank you!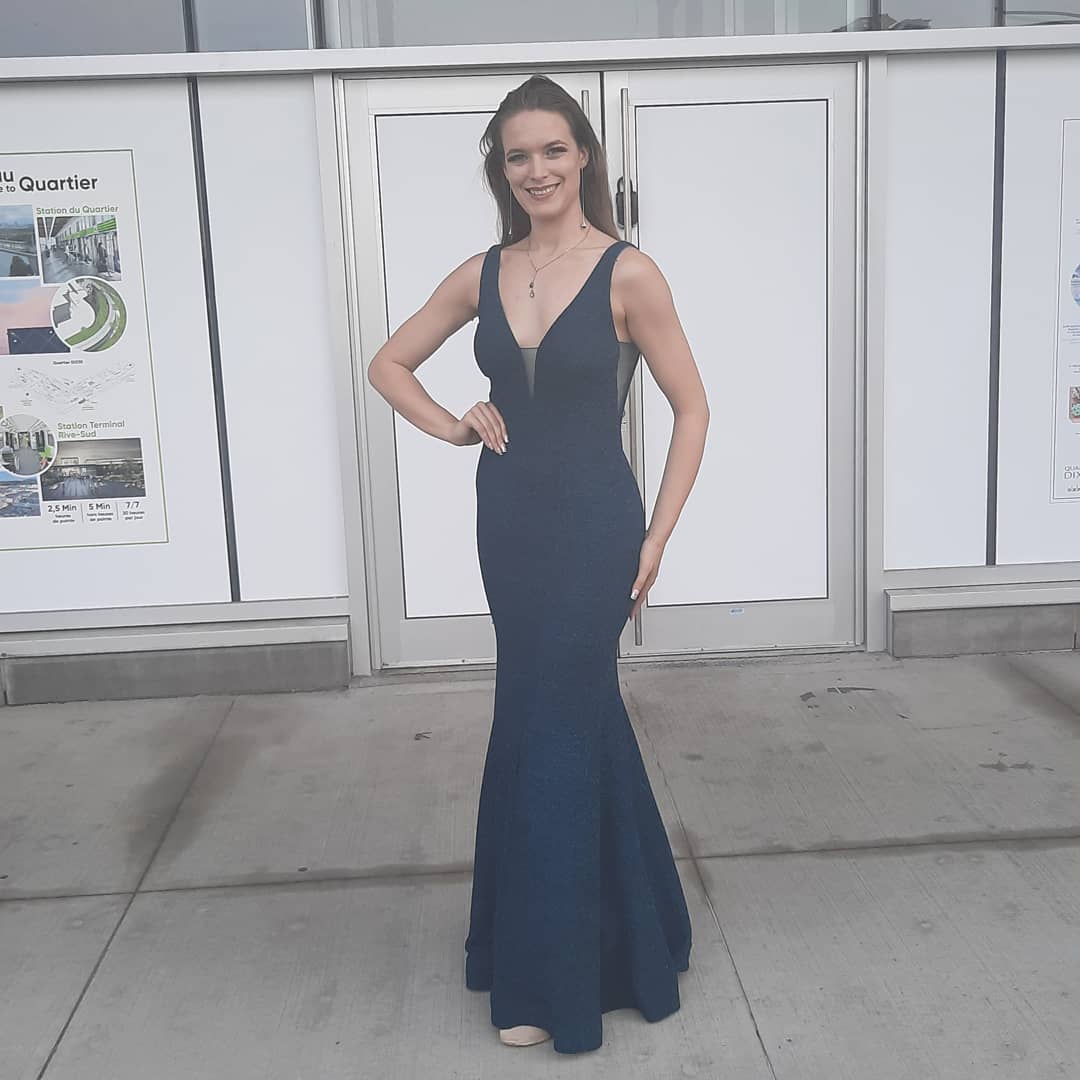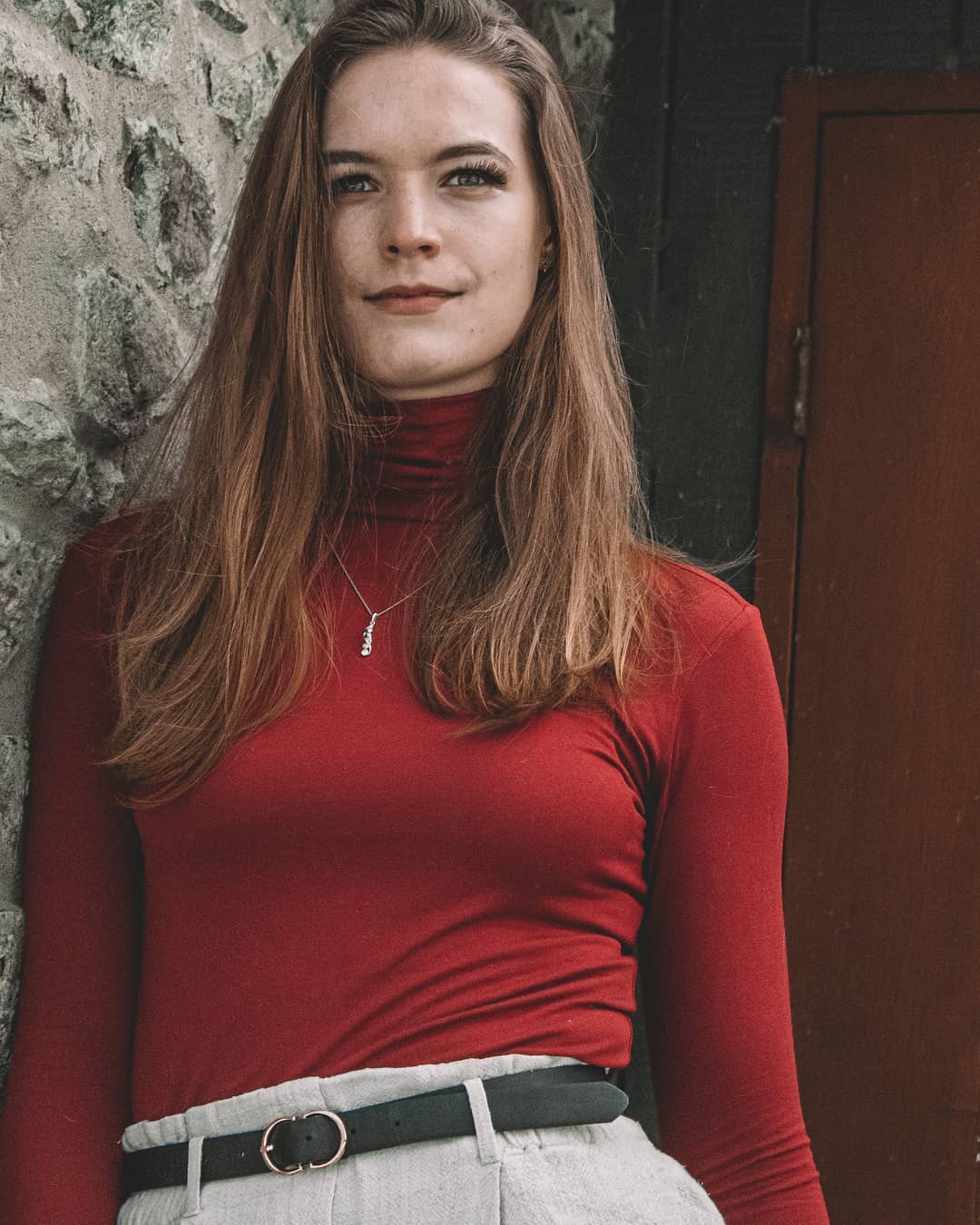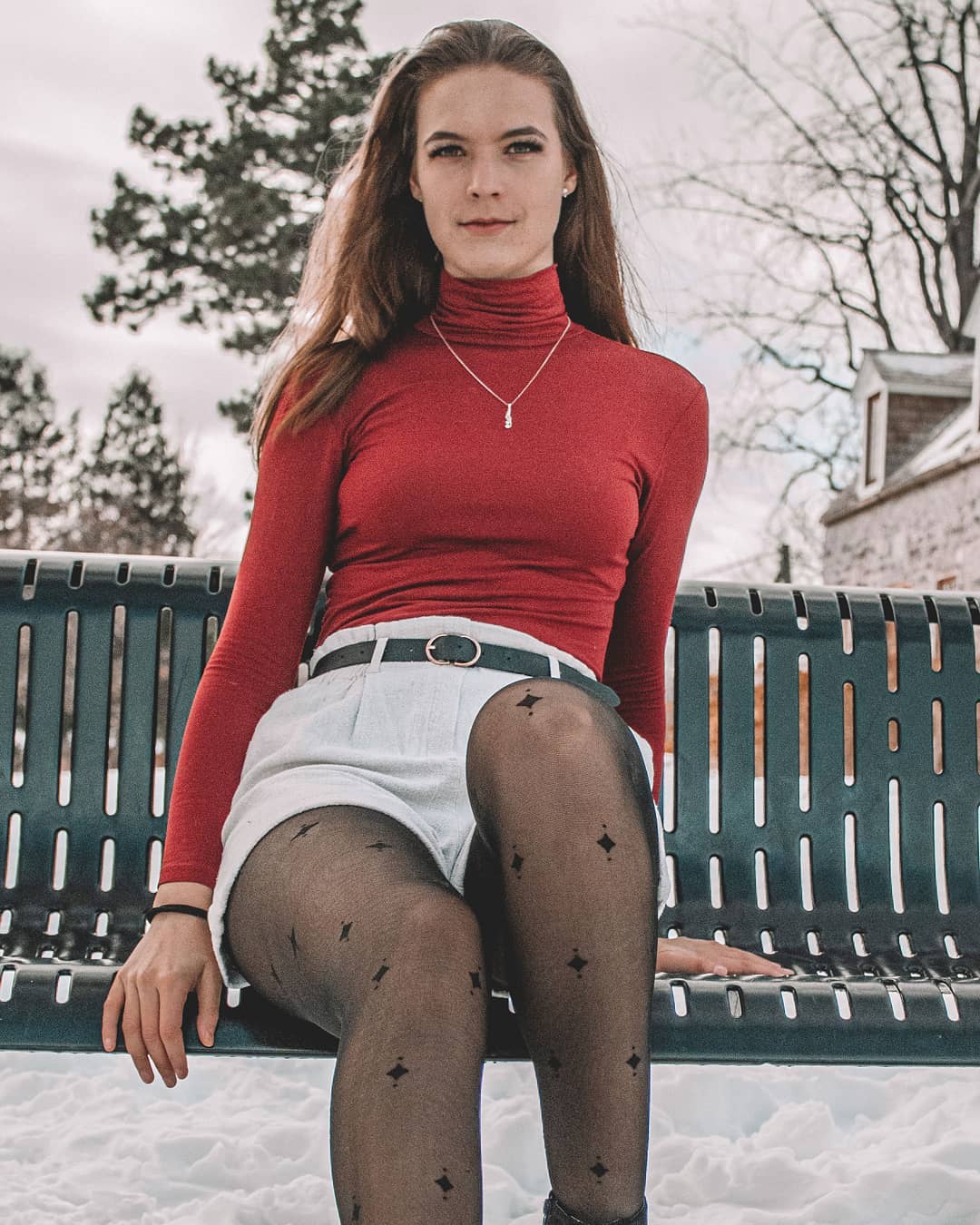 Interview conducted by Jaime William Mostacero Baca with Marie Zoé Lapierre – Canada
English language
Marie Zoé Lapierre Contact: Instagram – Email
Interview authorized in writing by Instagram – Email: Marie Zoé Lapierre   – Perumira – Jaime William
All Rights Reserved in the name of Marie Zoé Lapierre  – Perumira – Jaime William