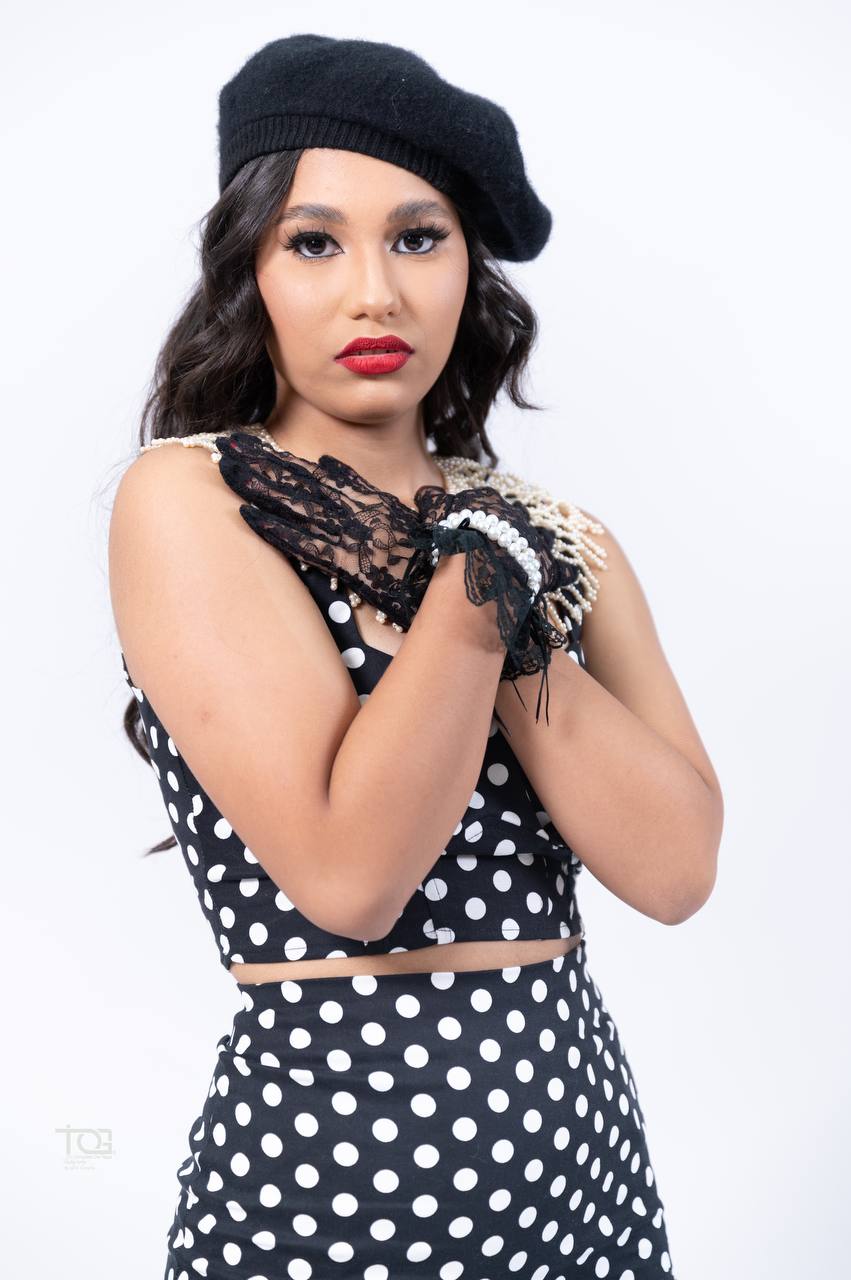 Kamhyla Montero @kamhyla_montero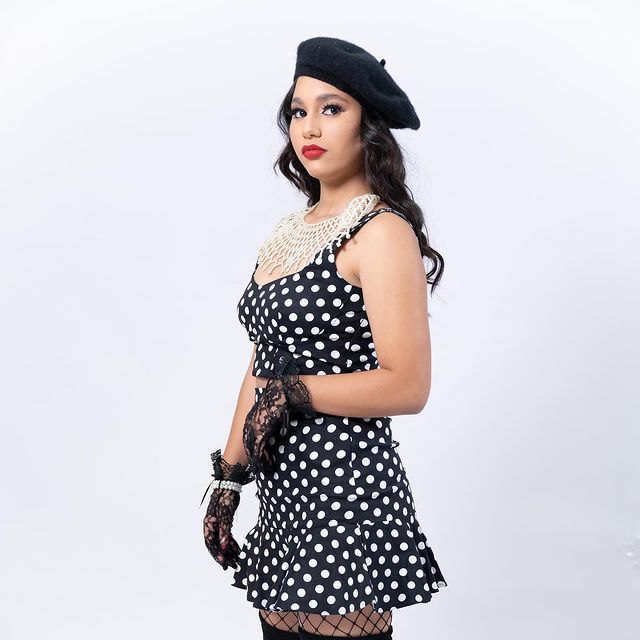 It is a great honour to present from Dominican Republic : Kamhyla Montero – Model – Singer – Dancer – Presenter – Producer. Kamhyla is a native from Venezuela, birthplace of beauty queens and she gives me a valuable interview.
Welcome Kamhyla Montero!!!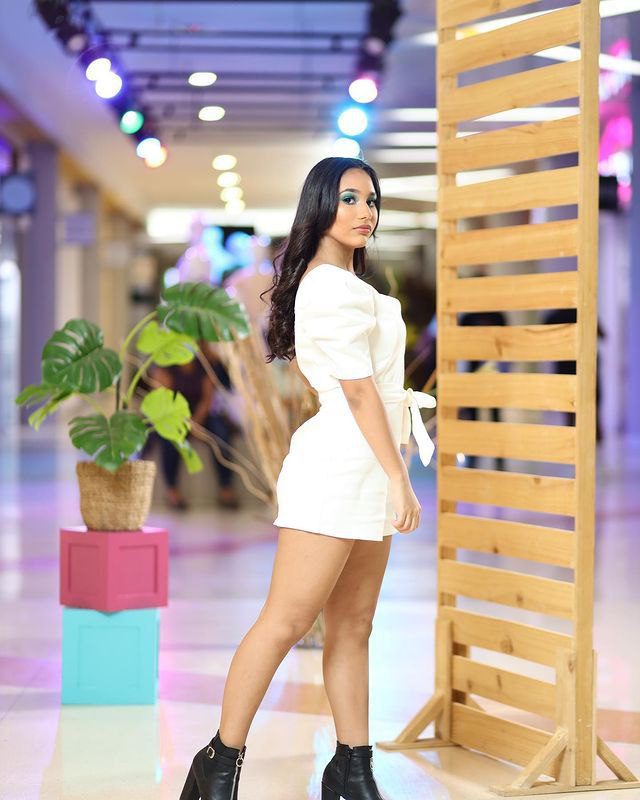 Thank you very much for inviting me and conducting this interview!
1.- Kamhyla, tell me about the city where you were born and raised. What do you like about your hometown?
I am currently reviewing the Dominican Republic but I was born and raised in Venezuela, a beautiful country full of culture. What I like the most is the great variety of weather we have, we have beaches, snow, desert, etc.
2.- What are your hobbies? What makes you laugh a lot or gives you a lot of joy?
Definitely spending time with my family or joking with each other
3.- International Model, when did you decide to take your first steps as a model and beauty pageants?
When I was 12 years old, I attended the casting for the FASHON TOP MODELS rd awards and from that moment on I developed my potential as a model.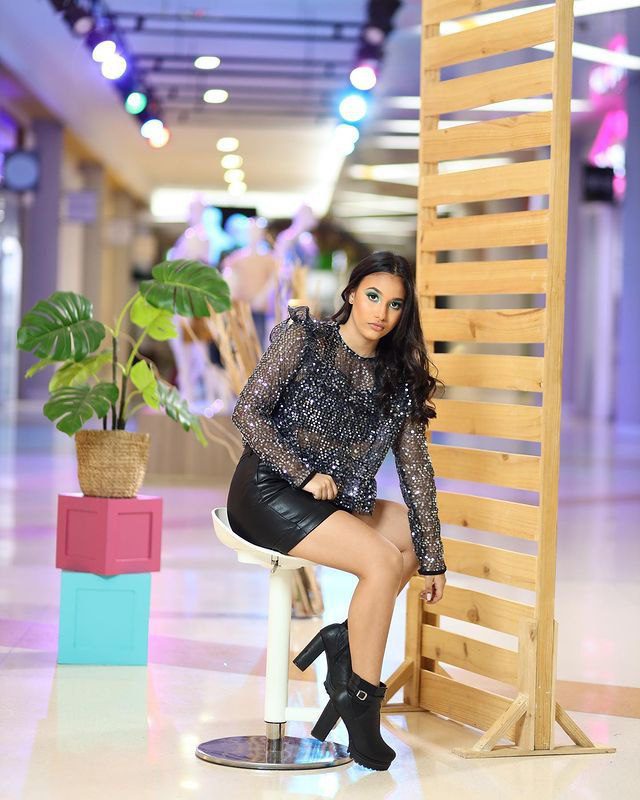 4.- Young artist, singer and dancer When did you discover your passion for art, singing and dancing? Do you develop them professionally?
Since I was little I was always extroverted, I was always doing something and I liked to sing and dance, that became my safe place, today I dance professionally and I left singing as a hobby.
5.- What feeling do you have of achieving your dreams, your passions?
Satisfaction and pride I like to see that with my perseverance and discipline I achieve what I set out to do
6.- What other musical genre do you feel comfortable with or do you like to sing?
I sing a bit of everything but if I had to choose one I would say pop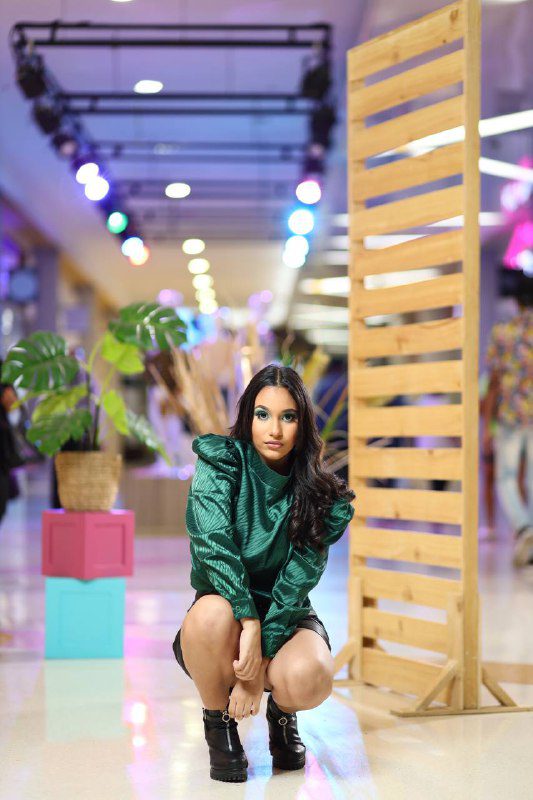 7.- With which artist would you like to share the stage?
Adele
8.- Presenter – Producer of international events and competitions. How did you discover the world of communication and the entertainment industry?
At school I always did well in the exhibitions I have a good vocabulary and whenever I had to do an activity where I had to talk or report something they chose me that motivated me and with a little more age I was taking advantage of those skills and today he developed communication professionally
9.- Would you like to be an actress? Do you like to play a particular type of character? Have you done musical theater? Do you like theater, television or cinema more?
Of course! I'm a movie fan. I think if I had to play a character I would choose Sophie from Mamma Mia. I haven't done musical theater yet but I would love it. I prefer movies more, although I also like theater.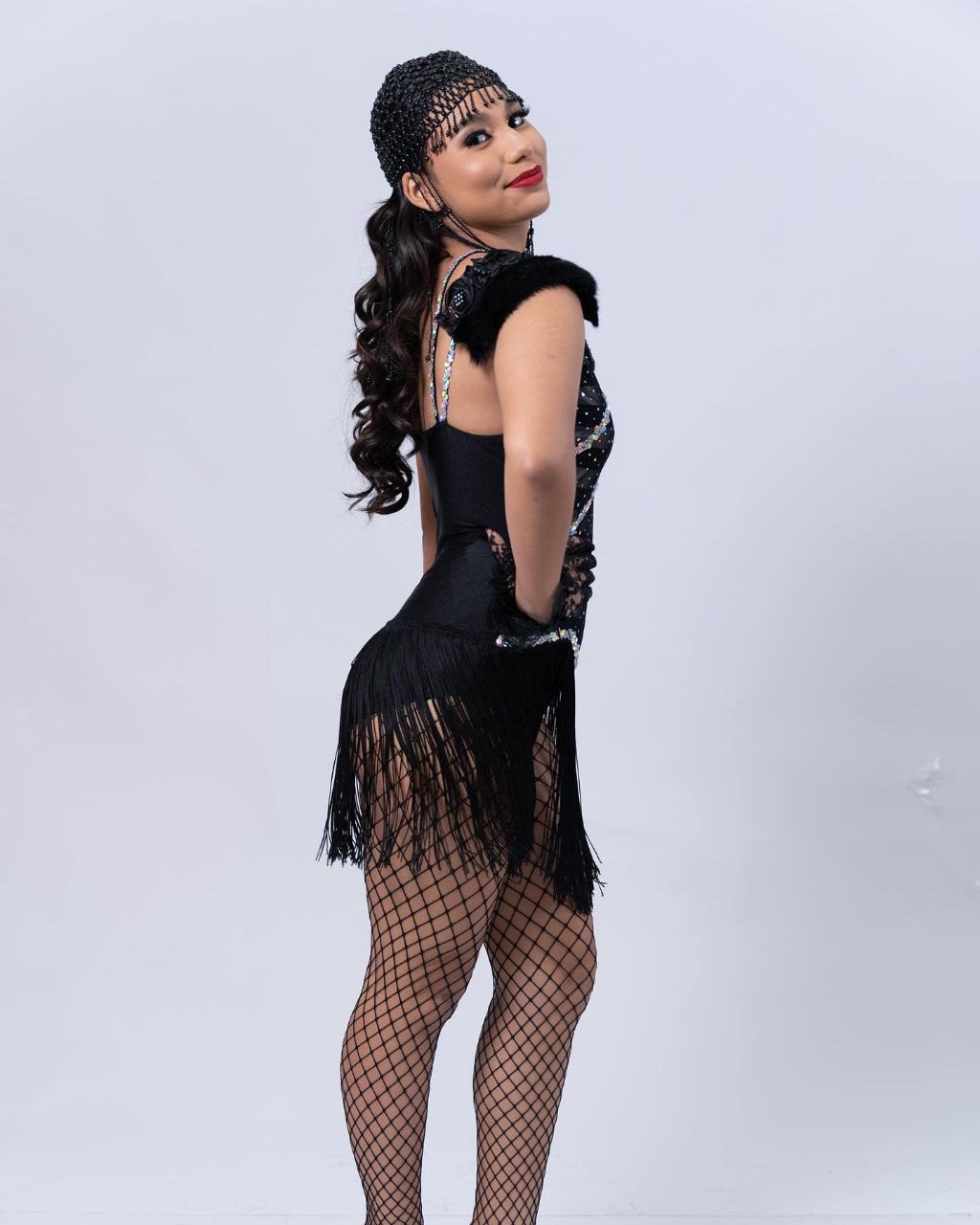 10.- What do you think is the hallmark, unique of Kamhyla in each activity she carries out as a person and artist?
I am very fleeting and retentive if they tell me something I catch it quickly and I am always very focused on what I do
11.- What is the main virtue that every woman must have to be an artist, model and presenter?
DISCIPLINE and HUMILITY it is important to always remember where we come from
12.- Are you aware of being an influential woman for thousands of girls who want to be actresses? How important is it for you to be an idol for many girls and teenagers?
Honestly, when I started to develop myself professionally, I wasn't looking for any of that, but it's definitely an honor that girls my age or even older girls feel identified with me.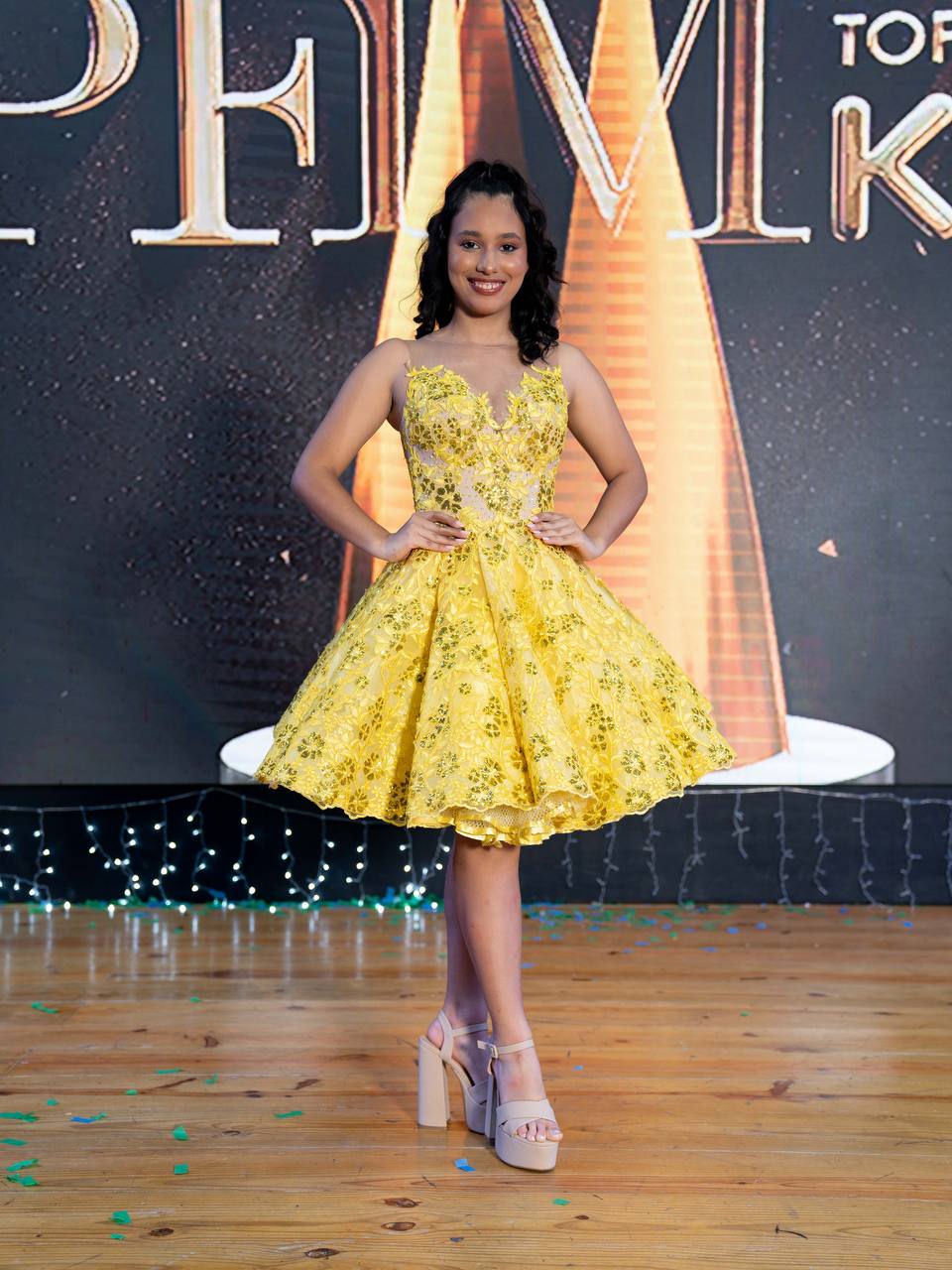 13.- What did you feel the first time in front of a video camera?
Nerves, like everything new or unknown was scary, it was something new for me but then I gained confidence in myself and here we are today.
14.- What do you think of the power of social networks today?
They are a great help to the world of communication and make it easier for us to carry out certain tasks, but it is also a double-edged sword. I think that it depends on who uses it and the responsibility and maturity that are carried out.
15.- How do you like to interact with your followers on social networks? What is your favorite social network?
Lives I love being able to answer your questions or concerns and get to know them more too, the network in which you spent the most time and my favorite is Instagram. I think that going has become our letter of introduction for most of us who are in the media.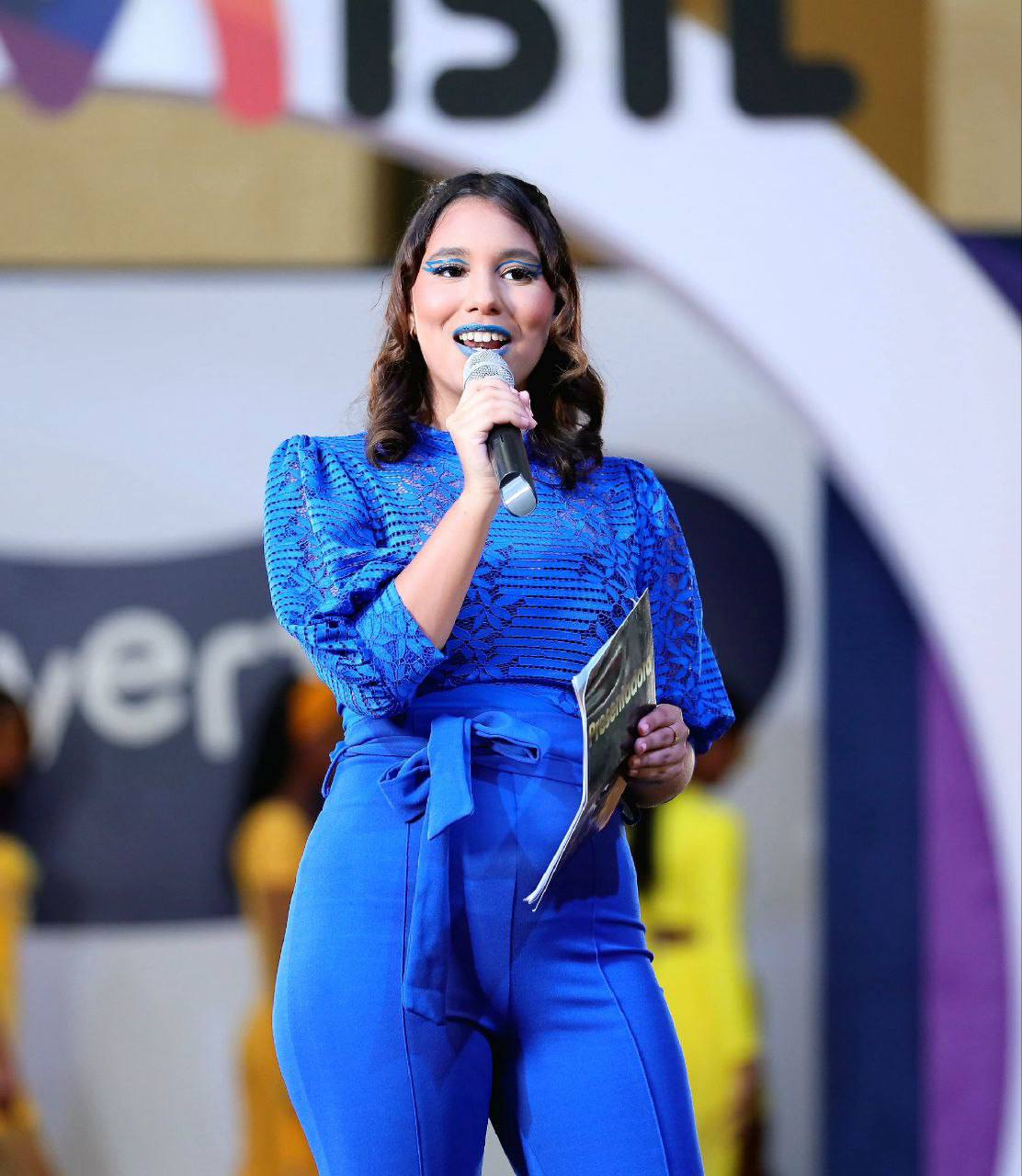 16.- What would you advise young people who have talent but don't dare to take the next step? What advice would you give to parents who do not support their children's talent?
That they have not been afraid of the unknown, that they explore their talents and that they dare to take that big step, and I would say to those parents that they grow up with their children. I believe that the greatest happiness of a father or mother is to see their children achieve your dreams
17.- What lessons does the world of fashion teach you?
That not everything is rosy, much less perfect, but as long as you have rancid barnacles, discipline and confidence, everything will be fine.
18.- Worldwide, women have acquired a greater role despite the fact that there are societies where they are still abused. What is your opinion about the role of women in the future in these societies?
Today, women have broken all the schemes. I believe that we are capable of leading the world if we want to, everything is in us as women and in the support that we give to each other.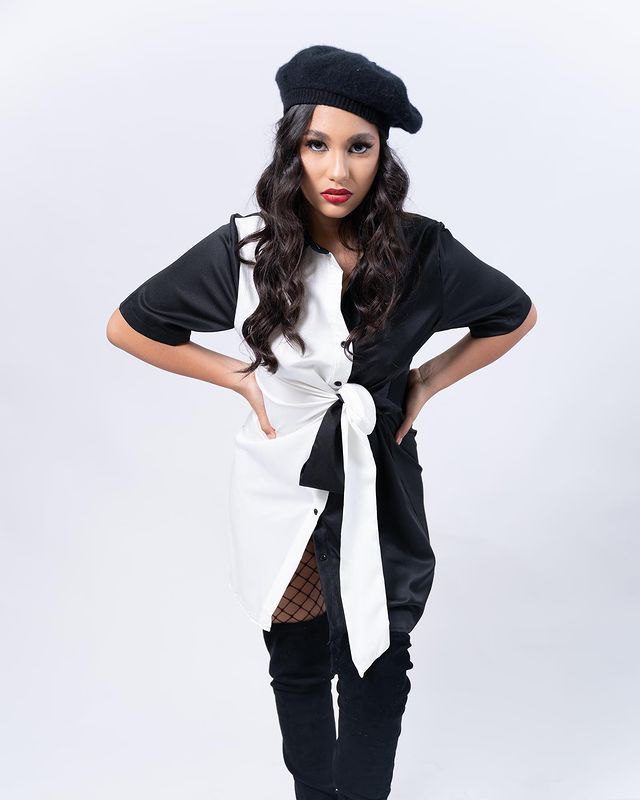 19.- Kamhyla, what is your motivation and what do you feel grateful for every day?
My greatest motivation is my mother Floris Jiménez and the support she gives me I feel grateful every day to have healthy people who support me and add to me. I have the great virtue that my father Daniel Mateo is both my guide and my manager and thank you for It has opened great doors for me in this world and for the opportunities that life has given me.
20.- Kamhyla, do you like to travel? What countries do you know? What other countries would you like to visit and what places do you recommend visiting from your country Dominican Republic?
I love to travel I currently know the USA, DOMINICAN REPUBLIC AND VENEZUELA but I aspire to travel all over the world and without a doubt I would recommend you to visit Las Terrenas, Jarabacoa, Puerto Plata I think that those corners of the country give you an impressive warmth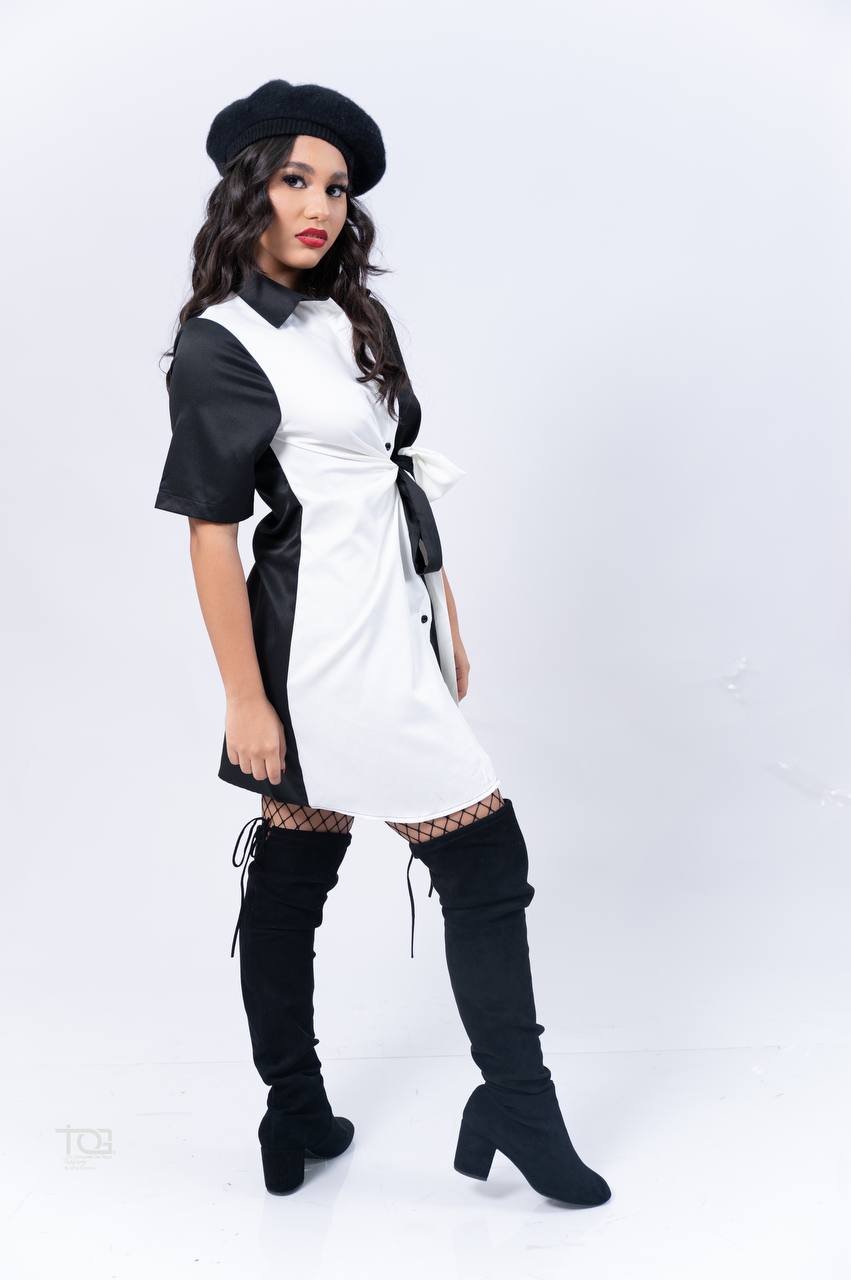 21.- You and I (Jaime William) are going to play ping pong, I will tell you a word and you will answer me with another word that occurs to you.
– Marriage, engagement
– Children / fun
– love / respect
– Travel / enjoy
– Abortion/ controversy
– Dance / passion
– Sing/microphone
– Europe/ Italy
– America/ diversity
– Sport/exercise
– Money/ responsibility
– Parents/ love
– Dreams/goals
– Passion/ clarity
– Madness Percentage/ 50%
– Character / protagonist
22.- Kamhyla, your last words or final advice
Thank you very much for inviting me I have loved talking with you and to all the girls and boys who want to venture into the world of entertainment be disciplined and never give up try it a thousand times and remember if you want to be recognized or recognized internationally participate in the casting of the FASHON TOP MODEL INTERNATIONAL AWARDS I wait for you!
My husband : Jaime William Mostacero Baca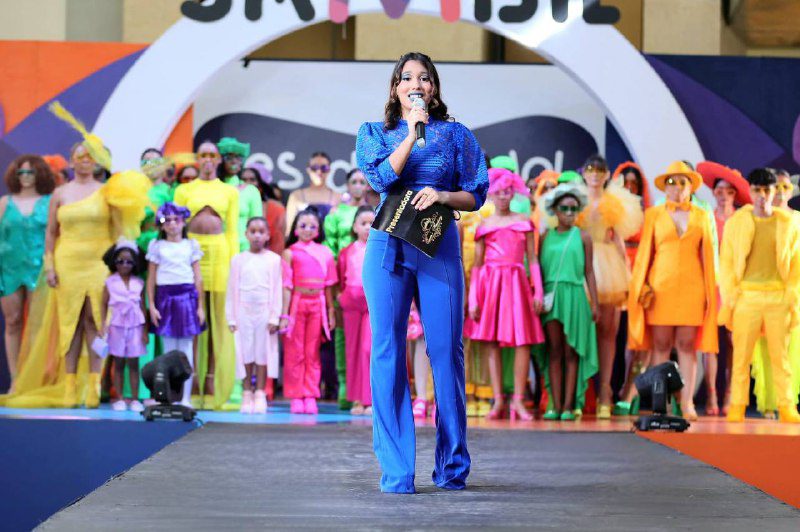 Kamhyla Montero
Interview conducted by Jaime William Mostacero Baca with Kamhyla Montero – Venezuela – Dominican Republic
English language
Kamhyla Montero Contact: Instagram – Whatsapp
Interview authorized in writing by Instagram – Whatsapp: Kamhyla Montero – Perumira – Jaime William
All Rights Reserved in the name of Kamhyla Montero – Perumira – Jaime William