Gianna Margarita Llanes    @giannallanes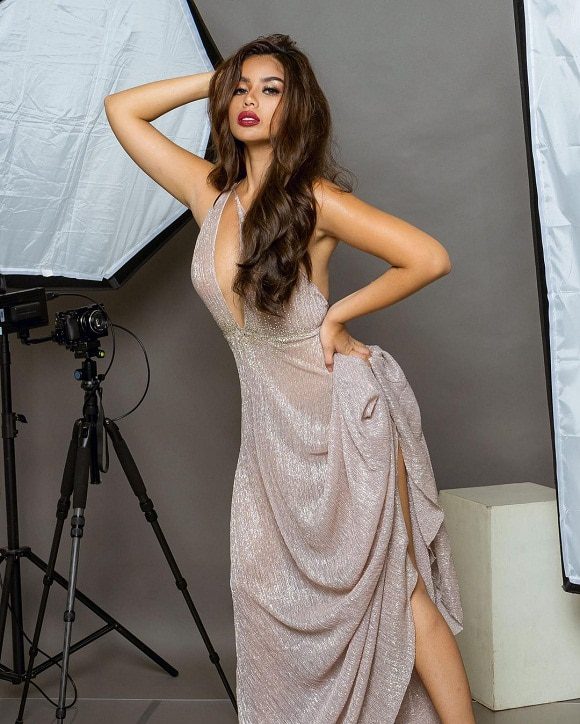 "One of the biggest reasons why I was able to accomplish a lot at a young age is that I would keep trying new things without fear of failure or rejection…"

"Never have I felt complacent, always being motivated to aim for more but also reveling in any once-in-a-lifetime opportunity I receive."

"Competing definitely increased my belief in my abilities!"

"Be unafraid of what other people think of you and focus on embracing the capabilities you know you possess!"

"For the people that know they have talent but are unafraid to take the next step, make sure that your decisions are for yourself and for nobody else."
It is an honor to present from the Philippines the beauty and talent of Gianna Margarita Llanes, international model, beauty queen, Miss Philippines Earth Water 2020, with an important career. Gianna currently resides in Canada, is a communicator and works as a sports reporter and television presenter !!!
Gianna humbly gives me an incredible interview and we know her now !!!
Be Welcome Gianna Margarita Llanes !!!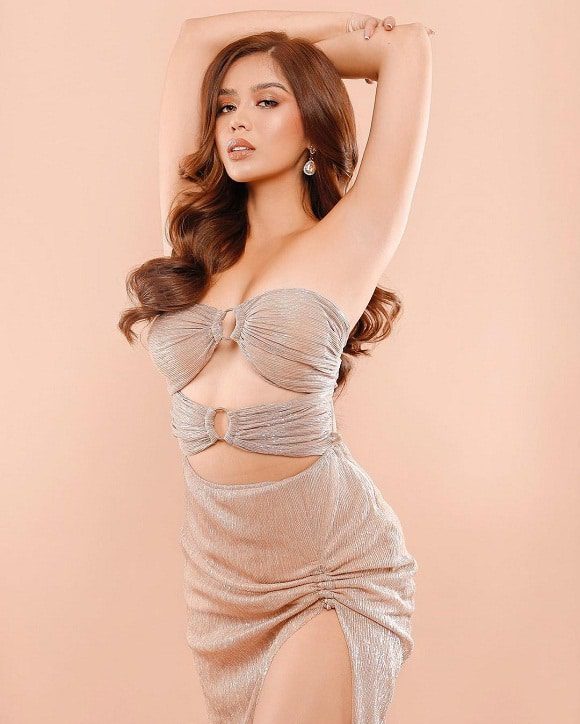 1.- Gianna, you were born in Philippines. What do you like about your hometown in Philippines? What are your hobbies? What makes you laugh a lot or does it give you a lot of joy?
I've lived in numerous places around Metro Manila and as a whole, living in the city center of the Philippines always equates to fun. The food is amazing, the holidays are always special, and everyone you meet will make you feel like family! Based on my experience, Metro Manila is the land of opportunity and I never felt like my dreams were too big.
My schedule is always packed and I absolutely love it that way. My friends and I try to go to the beach every month to unwind. While in the city, you can find me working out, hanging outdoors with my puppy, or wine night with my best friends. It's simple moments like that which bring me joy.
2.- You are currently in Canada. What do you feel for Canada, its people and its culture?
Growing up as a second-generation immigrant in Mississauga has definitely formed a lot of my values and beliefs. There's a different comfort that I feel in Canada because of the melting pot of cultures. When I'm there, I'm unafraid to show off my roots of being a Filipina because people are willing to learn about your background and you also obtain a lot of knowledge by listening to their stories as well.
In addition, Canada is absolutely beautiful! The country is filled with a good mix of nature and city life. The people are the kindest and I actually embrace all four seasons of the year!
3.- International Model, Beauty Queen, Miss Philippines Earth Water 2020, When do you decide to take your first steps as a model and beauty pageants? What feeling do you have achieving your dreams, your passions and being a recognized influencer woman today?
I am definitely humbled with those titles! Even though those are accomplishments beyond my wildest dreams, I know that my experiences are only worth being proud of depending on what I do with the platform that they provide. Beyond blessed is definitely how I feel to have been able to pursue a lot of my dreams at such a young age, but I am definitely more motivated to reach for more and connect with more people.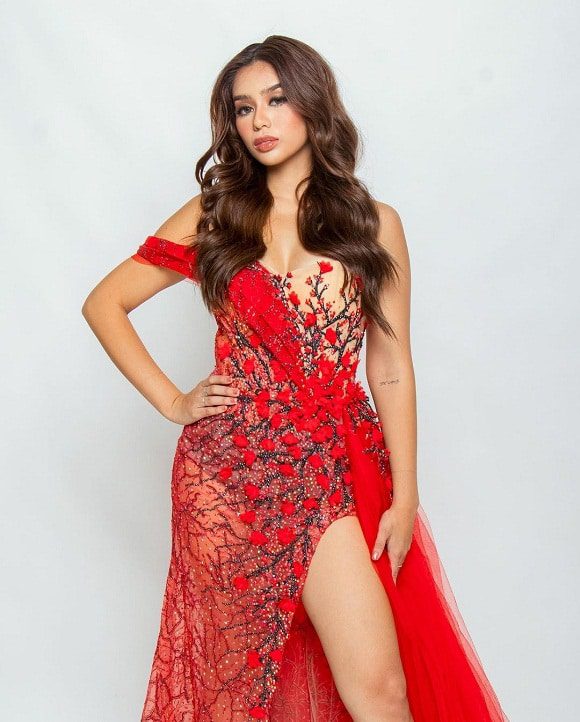 4.- Sports Reporter + TV Host, the world of communication and entertainment is another of your great passions. How did your entry into TV begin?
Growing up, I wanted to be a lawyer because I am very outspoken. However, I was also able to witness my mom pursue her dream of becoming a writer at a very young age. When I was a junior in high school, I studied journalism during the summer program at Brown University. There, I truly learned that there is a story everywhere you explore, which is why I eventually pursued communication in university.
It's funny because I never really thought I had any talents and would lose self-confidence about this as a child. This was until I learned to embrace that public speaking was my effortless strong suit.
5.- What do you think is the distinctive, unique stamp of Gianna in each activity carried out as a person, model and communicator?
Fearless would be the best word to describe me! One of the biggest reasons why I was able to accomplish a lot at a young age is that I would keep trying new things without fear of failure or rejection. In the same way, I pride myself in being fearlessly outspoken about unconventional issues, whether or not my thoughts are unpopular opinions. Especially being from a minority, always one of the few women in the workplace, or struggling with being the youngest in the group, I've always had to be fearless enough to raise my voice.
6.- Whats is the main virtue that any woman must have to be an international model?
As much as I want to say confidence, I'd actually go the opposite direction and suggest humility. Again, I have been blessed with both local and international opportunities, but everything still excites me, which ignites the continuous drive. Never have I felt complacent, always being motivated to aim for more but also reveling in any once-in-a-lifetime opportunity I receive. Humility will keep everything exciting!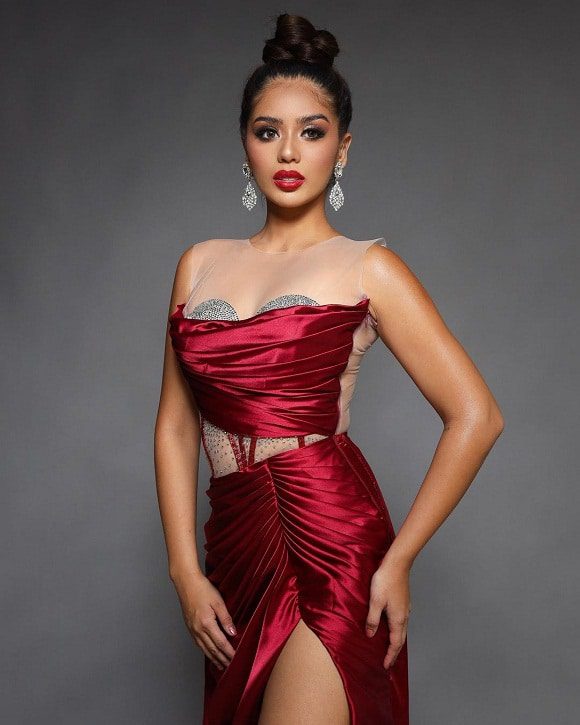 7.- Are you aware of being an influential woman for thousands of girls who want to be models? How important is it to you to be an idol for many girls and teenagers?
I get a lot of messages per day, but I always feel the need to respond to young adults in general asking for advice or sharing their stories. I do what I do for this purpose. As a 'role model', what I want to unveil is my imperfections and get the message across that it's okay to share your vulnerability. I've never held back with my actions just to 'inspire' because transparency has always been important to me, which I think girls and teenagers in general can learn from.
8.- What was your feeling the first time you modeled in front of a video camera? What did you feel the first time at a beauty pageant?
Speaking in front of the camera has always been effortless to me. As I mentioned, I feel like it's what I was born to do. There's no denying that I still experience nerves before every performance, but I've learned to use that as fuel.
Beauty pageants are a whole different ball game. It's truly a test of self-worth. And, through the five pageants that I've participated in, I still think that they're the most difficult feats I've ever encountered. You're constantly compared to other beautiful women mostly for characteristics beyond your control, so you always have to remember your core and the advocacies you want to come across to keep yourself going for the crown. Competing definitely increased my belief in my abilities!
9.- What do you think about the power of social media today?
As a communication graduate, I do have a hold on how important social media is during modern day, especially as we continue to face a global pandemic. In the past couple of years, I have social media to thank for making it accessible to continuously stay in contact with my loved ones and to find ways to pursue my occupations.
This year, one of my biggest goals is to write a book with the premise that social media can also be an illusion. There's a tendency for users to use their accounts as a facade for a perfect life and consumers easily fall to that idea, which can lead to comparisons and insecurities. I applaud public figures who are unafraid to show both highs and lows of their lives, but in line with that, we also have to regulate our use of social media to ensure that this does not give us a stereotypical idea of what life should be.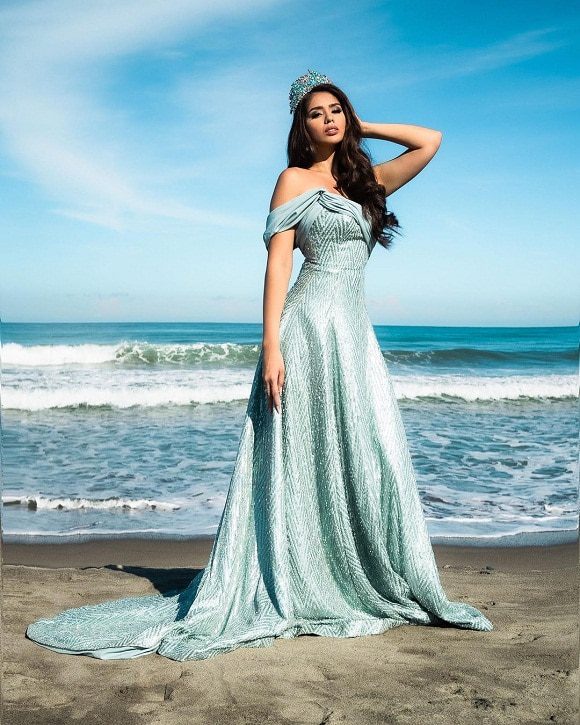 10.- How do you like to interact with your followers on social media? What's your favorite social media?
Thankfully, during the pandemic, I've learned the importance of only posting what I felt was right – content that stays true to who I am. It's easy to perceive an unblemished lifestyle, so I only post on my accounts what I feel is beneficial to my mental health as the priority.
My favorite social media platform is definitely Instagram. More-so than having my photo taken, I love taking pictures. Visuals actually please my perception of life, but as soon as I feel a profile does not make me feel good, I unfollow. That's a liberty of social media we tend to forget.
11.- What would you advise young people who have talent but do not dare to take the next step? What would you advise parents who do not support their children's talents?
For the people that know they have talent but are unafraid to take the next step, make sure that your decisions are for yourself and for nobody else. If your heart has a desire, be unafraid of failure or rejection, because you will eventually get that seal of approval as long as you don't end your journey after the first hurdle. Be unafraid of what other people think of you and focus on embracing the capabilities you know you possess!
I am very blessed to have parents who have supported my endeavors every step of the way. With my dad and mom both possessing Filipino and Canadian values, I'm sure that they've also struggled with allowing me to pursue opportunities out of the norm, but what has always led to successful communication is constantly updating them on what I desire to pursue. I'm sure it is difficult for a parent to allow their child to take the risk, but it would be difficult for a person to grow without going out of their comfort zone. As long as you ensure your child that you will be with them through both their successes and failures, they will use your love as a motivator in everything that they do.
12.- What important lessons have you learned from the world of fashion and beauty pageants?
Unfortunately, there are still standards of beauty worldwide that we as young men and women of this generation have to triumph over. We have to challenge society and the people we interact with, asking them to redefine beauty and its ability to be subjective. In addition, beauty isn't just at the facade, but if we challenge ourselves to dig deeper into someone's character and their desire to make a positive difference in this world, then stereotypes would be shattered and an openness would prevail.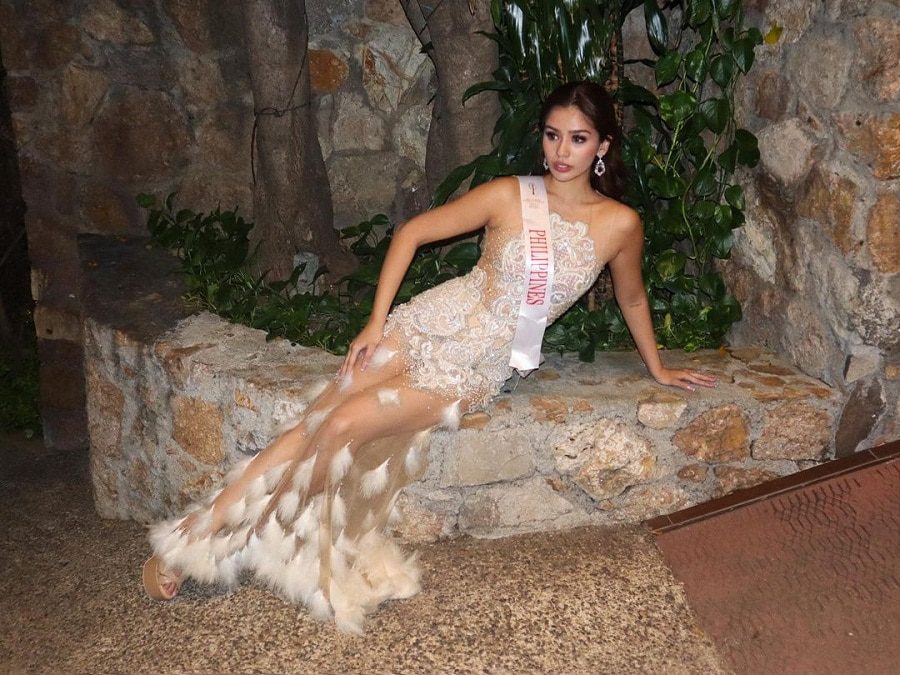 13.- Gianna, being a model for you has been easy? Were there obstacles?How did you overcome obstacles?
I actually wouldn't consider myself a model, but more so a spokesperson who uses imagery to initially captivate an audience. Whether it's joining beauty pageants or working on-camera, I still face numerous obstacles to this day, despite working in the industry for the past seven years.
Most recently, I represented the Philippines in an international pageant where my own countrymen would discourage the way I look, how I present myself, or even indicate a confusion on which culture I identify with more. In all honesty, this disheartened me with the idea that no matter how hard you try your best, you still can't please everyone. But, that's the exact thought that motivated me to rise about the negativities as well. For every discouraging comment, there would be ten others believing in your abilities and that should be the ultimate focus. As long as you direct your goals to a more positive mindset, every obstacle is miniscule!
14.- Have you thought about being an actress?
Actually, I just signed a contract with a huge TV network here in the Philippines. So, my next few months' schedules will be filled with acting workshops in hopes to eventually land a major role on a television show! Crossing my fingers!
15.- Worldwide, women have acquired a greater role even though there are societies where they are still abused. What is your opinion of the role of women in the future in these societies?
It's ridiculous that there is still a glass ceiling to break when it comes to gender inequality during modern day. It's 2021, where women have proven to be able to excel in any field, whether it be politics, law, medicine, education, or in my case, entertainment. We have to encourage one another to understand the meaning of equal rights for both men and women, one of the first steps discovering how to respect one another amidst differences through proper education.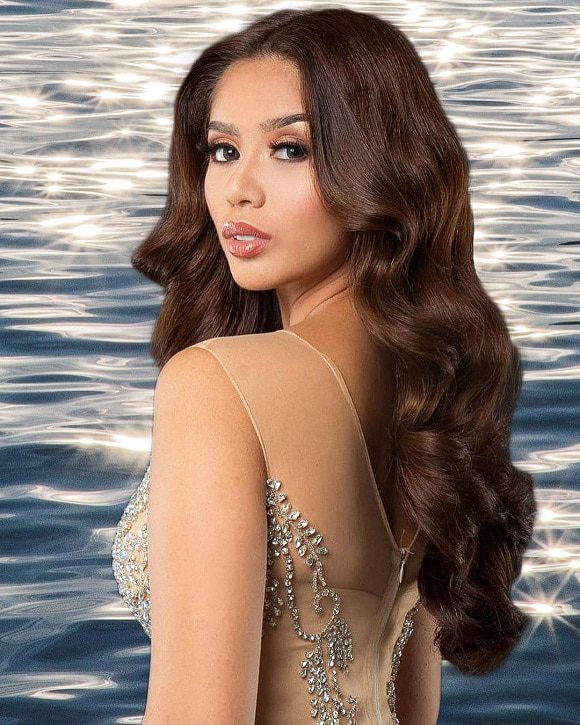 16.- Gianna, what is your motivation and what do you feel grateful for every day?
With everything going on happening around the world, just to be waking up healthily to another day surrounded by love from my family, friends, and supporters is more than enough to be grateful for. I have already been able to discover so much of my surroundings and have a taste of everything that I wanted to pursue. So, throughout all of the challenges in life, I've learned to constantly give thanks.
17.- Gianna Do you like to travel? What countries do you know? What other countries would you like to know and which places do you recommend to visit from Philippines ?
Traveling is my greatest passion! Besides the Philippines and Canada, I have been to twenty-three countries beene – Australia, Austria, Belgium, Bosnia and Herzegovina, China, Croatia, Czech Republic, France, Germany, Hong Kong, Indonesia, Israel, Italy, Japan, Malaysia, Mexico, Singapore, South Korea, Switzerland, Thailand, the United States of America, and Vietnam.
I would also love to explore South Africa, Morocco, and Greece in the near future!
There are numerous places in the Philippines to visit. After all of my travels, I still believe that my home country has the best beaches (and the best food!). Some of my favorite places I've visited are Romblon, Coron, and Siargao.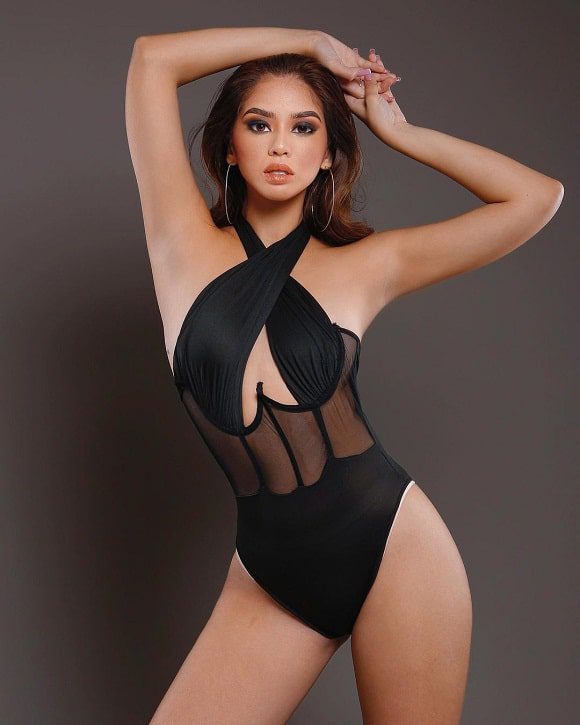 18.- You and me (Jaime William) are going to play ping pong, I will tell you one word and you will answer with another word that comes to your mind.
– Marriage: dream
– Children: purpose
– Love: unconditional
– Philippines: vibrant
– Travel: passion
– Abortion: liberty
– Dance: carefree
– Sing: unafraid
– Europe: stunning
– America: chill
– Sport: exciting
– Money: shallow
– Parents: inspiring
– Dreams: limitless
– Passion: communication
– Madness Percentage: Pisces-level
– Character: genuine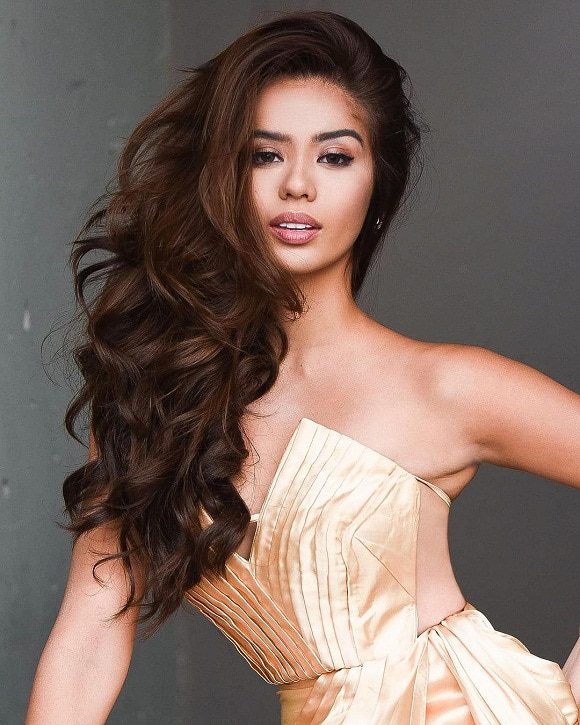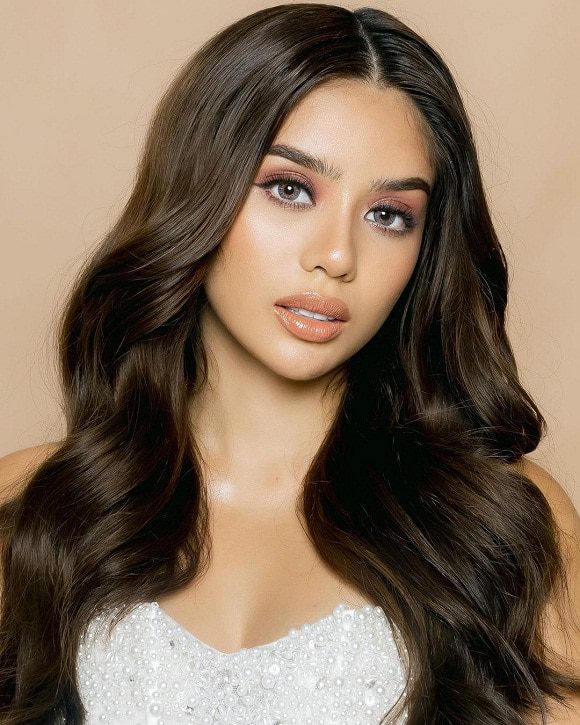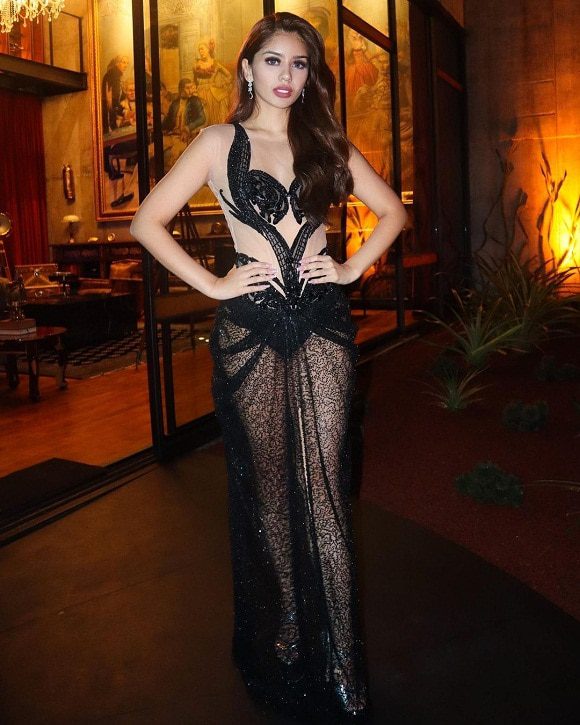 Interview conducted by Jaime William Mostacero Baca with Gianna Margarita Llanes – Philippines
English language
Gianna Margarita Llanes Contact: Instagram – Email
Interview authorized in writing by Instagram – Email: Gianna Margarita Llanes   – Perumira – Jaime William
All Rights Reserved in the name of Gianna Margarita Llanes – Perumira – Jaime William