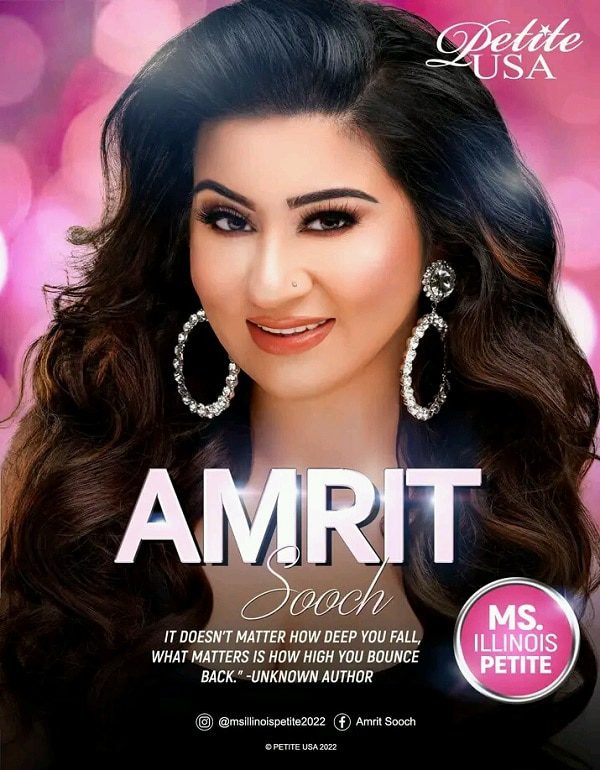 Amrit Sooch @msillinoispetite2022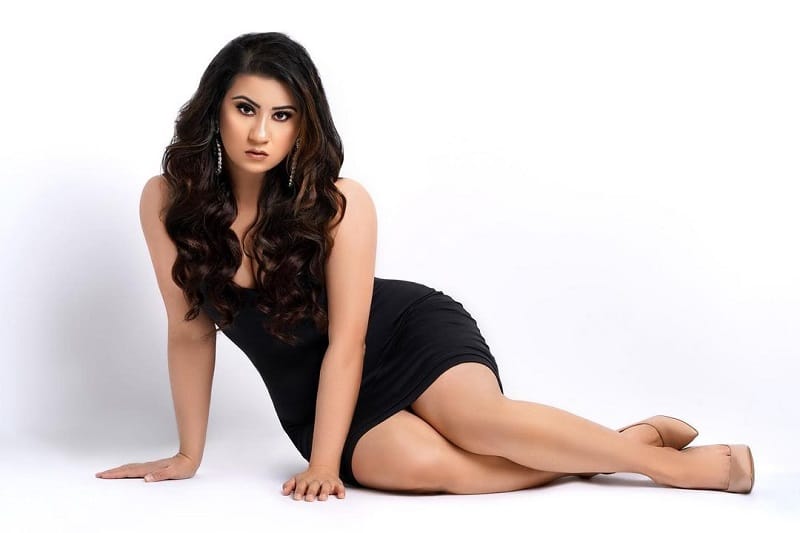 "In my free time, I love to write. I'm currently working on writing two books. One poetry book and one novel."

"It makes me very happy to see that my influence inspires the people around me to keep their chin up and follow their happiness."

"My distinctive stamp is putting love in each thing that I do. Love will always be my trademark."

"Your work will make an impact in the lives of others so don't hide your gifts from the world. Be yourself and shine…"

"Women are the future of a better world. The world is only holding back their own progress by holding back women."
It is an honor to present from Chicago – Illinois – United States the sweetness and smile of Amrit Sooch, model, beauty queen, Ms Illinois Petite 2022 – USA. Amrit lets us meet her in a fantastic interview.
Welcome beautiful queen Amrit Sooch!!!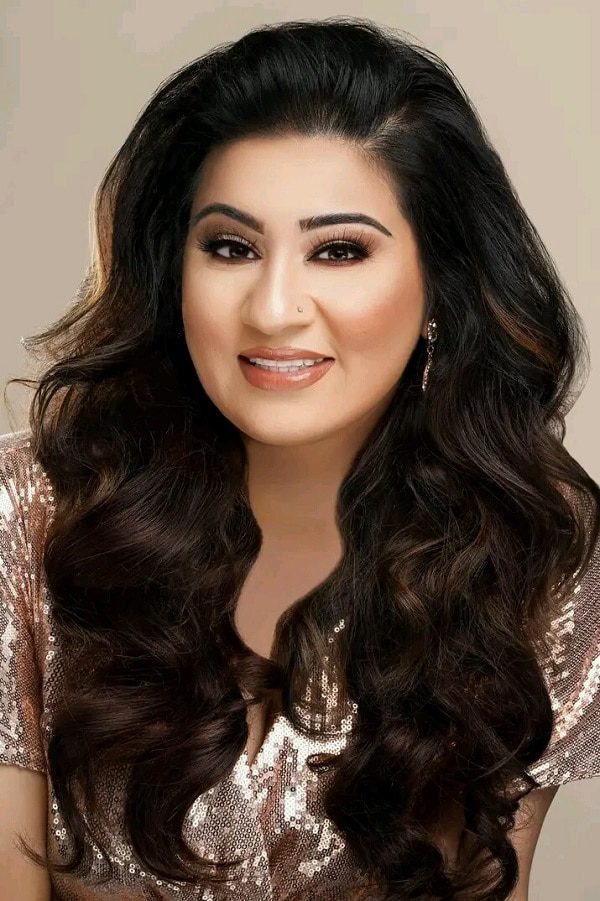 1.- Amrit, you were born in U.S. ,What do you like about your hometownin U.S.? What are your hobbies?
I was born and raised in California. I was born in Santa Clara and then my family moved to a small agricultural town called, Manteca. Growing up, I didn't like Manteca much because there wasn't much to do but now that I'm older and live out of state, I enjoy going back to Manteca to visit family and take in the serene natural beauty of the town. I currently live in Chicago, Illinois, and love everything about it aside from the cold winter months. There is so much to explore and I enjoy the hustle and bustle of city life.
In my free time, I love to write. I'm currently working on writing two books. One poetry book and one novel. I also love to go out spend time with my friends.
2.- What makes you laugh a lot or does it give you a lot of joy?
I'm the type of person who laughs at almost everything and anything. In the past, I've gone through crippling depression so when there is a moment of happiness and laughter, I enjoy it as much as I can. It makes me really happy to see people grow in life and overcome all their obstacles.
3.- Model , Beauty Queen, Ms Illinois Petite 2022  , When do you decideto take your first steps as a model and beauty pageants? What feeling do you have achieving your dreams, your passions and being a recognized influencer woman today?
Though I've always thought of becoming a model or participating in pageants, I only decided to take a leap into the world of pageants this past year in February as part of my self-love journey. I'm viewing this pageant as a way to become a better version of myself physically, mentally, and spiritually. It makes me very happy to see that my influence inspires the people around me to keep their chin up and follow their happiness.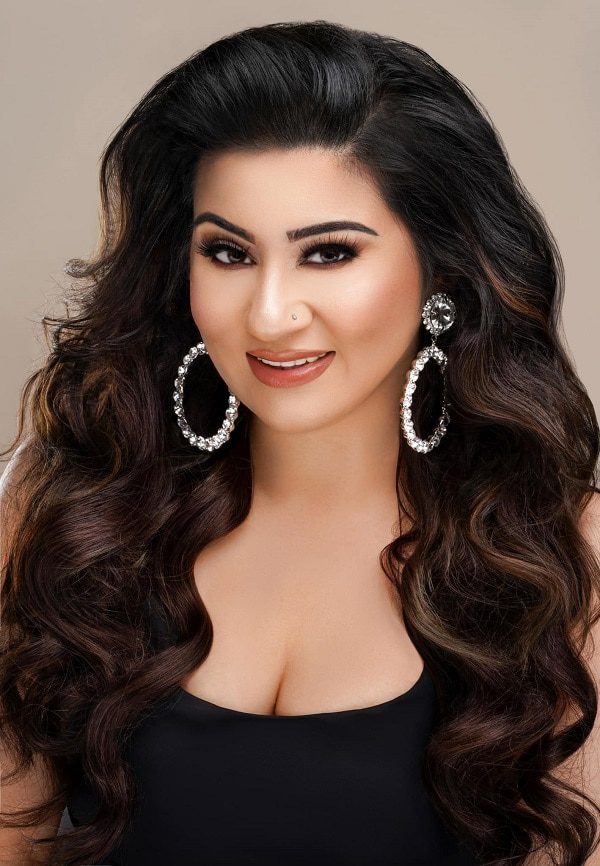 4.- What do you think is the distinctive, unique stamp of Amrit in each activity carried out as a person and model?
My distinctive stamp is putting love in each thing that I do. Be it giving back to the community or simply modeling a pretty dress or swimsuit, I find a way to show love for myself, others, and the universe with each breath I take. Love will always be my trademark.
5.- Whats is the main virtue that any woman must have to be a beauty queen?
Every woman can be a beauty queen. The one virtue again, is self-love. Once you've mastered the art of self-love, you will collect other qualities you will need to not only be a beauty queen, but to achieve everything you desire in life.
6.- Are you aware of being an influential woman for thousands of girls, who want to be models? How important is it to you to be an idol for many girls and teenagers?
Yes, I'm well aware that thousands of girls will be looking in my direction for inspiration and guidance. That's why I chose to be a model. I want to uplift as many girls that I can through the powers of self-love, resilience, and kindness. I want to be the role model that my younger self needed. I want to encourage girls to stay strong and fight through all of life's hardships with humility and grace. Life's struggles are a way to add beauty and emotional depth to your character. Please don't allow your hardships to make you bitter. Instead, allow them to make you a more awakened version of yourself.
7.- What was your feeling the first time you modeled in front of a video camera? What did you feel the first time at a beauty pageant?
 The first time I modeled in front of the camera, I felt a little nervous and confused but as I eased into the photography session, it became easier to pose and walk with confidence.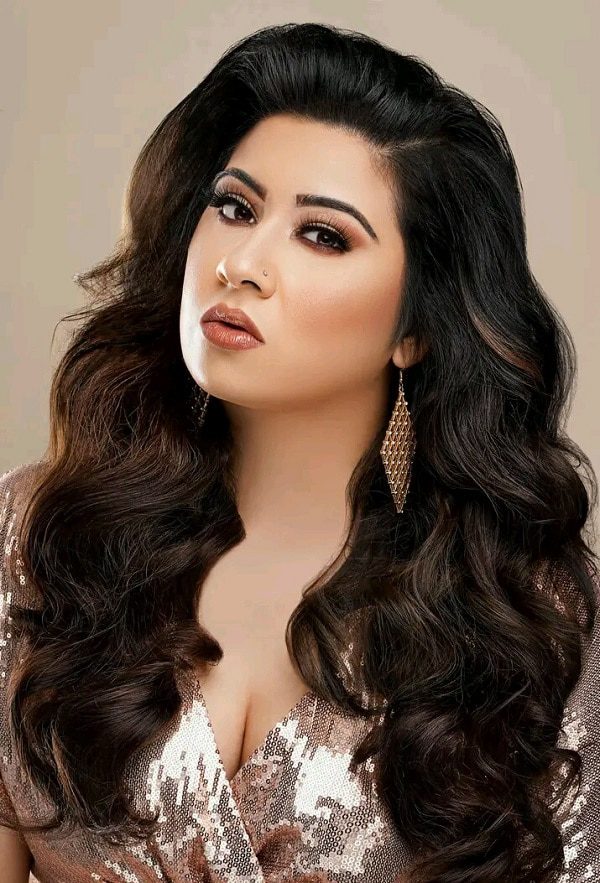 8.- What do you think about the power of social media today?
If used wisely, social media has the power to spread light, information, and art to countless people all over the world. As a beauty queen and a digital marketing professional, I've made it my personal responsibility to effectively and strategically use the currents of social media to spread fun, inspiration, and positivity to the world around me.
9.- How do you like to interact with your followers on social media? Whats your favorite social media?
My favorite social media platform is Instagram because of the ability to reach a wide audience with my content. I interact with my followers by sharing inspirational thoughts and stories. I also like to reach out to them to collaborate on projects together.
10.- What would you advise young people who have talent but do not dare to take the next step? What would you advise parents who do not support their children's talents?
 To children who are talented but afraid to take the next steps, I would advise to be brave and do it anyway. View your creative gifts and talents as a way for the divine to speak through your body to touch and inspire the masses. Your work will make an impact in the lives of others so don't hide your gifts from the world. Be yourself and shine. I would advise parents to not hold your child back from achieving their passions. What is the point? It is for your child's own benefit to be an all-rounder in academics and extracurricular activities. Your child has a gift so be their support system and allow them to shine. If they are bold enough, they will pursue their gifts anyways when they are older so it's best that you give them the support they need now.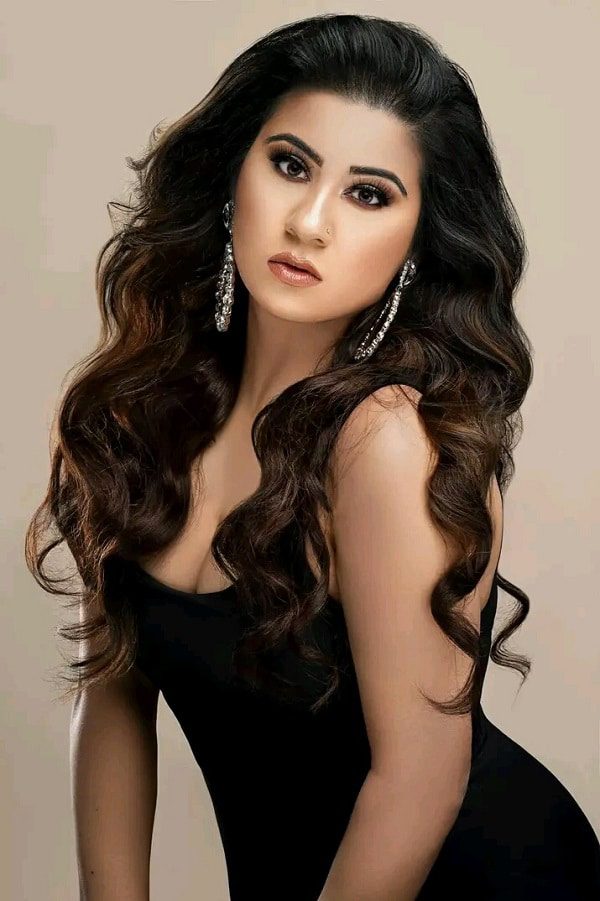 11.- What important lessons have you learned from the world of fashion and beauty pageants?
The most important lessons that I have learned from the world of fashion and beauty pageants is that the way we choose to adorn our outer beauty is a direct reflection of our soul. It is in our best interest to allow ourselves to unshackle our true selves and just exist in our energy on the inside and the outside. It is truly liberating and allows us to be a more confident version of ourselves.  
12.- Amrit, being a beauty queen for you has been easy? Were there obstacles? How did you overcome obstacles?
For me, the hardest part about being a beauty queen was dealing with impostor syndrome that came along with receiving the state title and being called a "model". Especially since I don't fit the traditional height and weight standards of a model. Now that I have embraced my petite stature and am working towards a healthier physique, I feel confident and secure with being called a model or beauty queen and I hope to share that message to other women and girls who look more like me.
13.- Have you thought about being an actress? Do you like the entertainment industry?
As a girl, I always dreamed of becoming an actress. I love the entertainment industry and would be open to acting in the future.
14.- Worldwide, women have acquired a greater role even though there are societies where they are still abused. What is your opinion of the role of women in the future in these societies?
Women are the future of a better world. Women add immense value to the workplace with their knowledge and perspective on many issues. The world is only holding back their own progress by holding back women.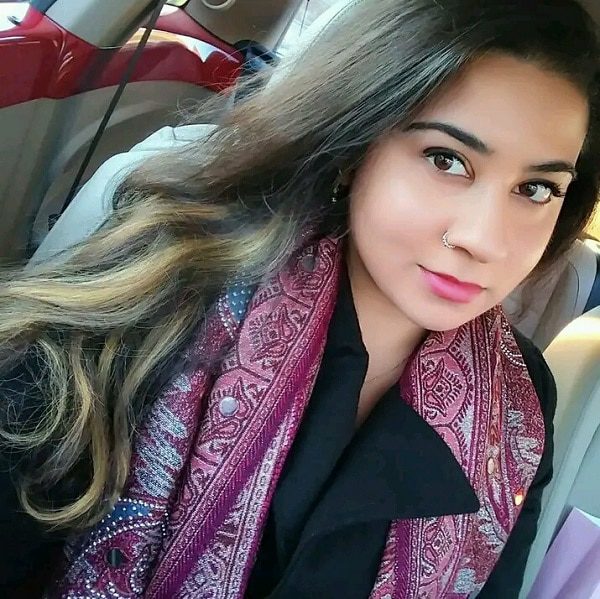 15.- Amrit, what is your motivation and what do you feel grateful for every day?
My motivation in life is to work towards becoming a more enhanced version of myself with each breath I take. I feel grateful for having amazing friends in my life who always uplift and motivate me.   
16.- Amrit  Do you like to travel? What countries do you know? What other countries would you like to know and which places do you recommend to visit from U.S.?
I love to travel! I've visited India and England in the past. In the future I would love to visit Japan, Fiji, Italy, and the Maldives. In the United States, I recommend visiting Chicago, San Diego, San Francisco, Las Vegas, Honolulu, and New York.
17.- You and me (Jaime William) are going to play ping pong, I will tell you one word and you will answer with another word that comes to your mind.
– Marriage
Family
– Childrens
Family
– Love
Trust
– U.S.
Fun
– Travel
Explore
– Abortion
Choice
– Dance
Flaminco
– Sing
Music
– Europe
Vacation
– America
City
– Sport
Athletics
– Money
Savings
– Parents
Giving
– Dreams
Aspirations
– Passion
Goals
– Madness Percentage
Haha not sure
– Character
Morals
18.- Amrit, these final lines are your
Thank you so much for this lovely interview opportunity, Jaime William. I appreciate the effort you put in each question and had a lot of fun giving my answers. I am honored to be part of your magazine and website.
Amrit Sooch is the wife of Jaime William Mostacero Baca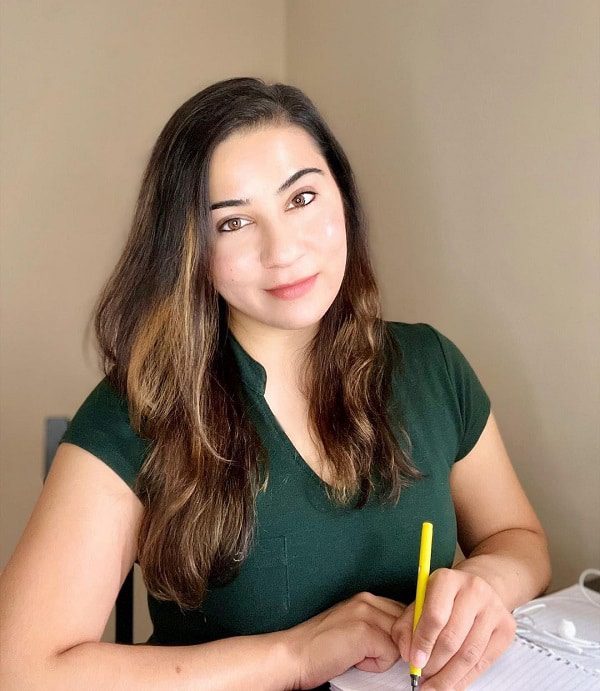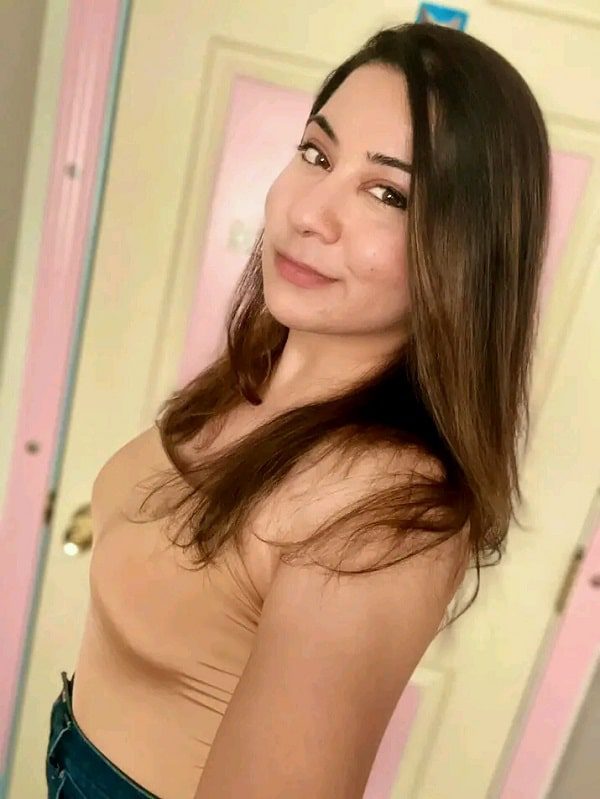 Interview conducted by Jaime William Mostacero Baca with Amrit Sooch – United States
English language
Amrit Sooch Contact: Instagram – Email
Interview authorized in writing by Instagram – Email: Amrit Sooch – Perumira – Jaime William
All Rights Reserved in the name of Amrit Sooch – Perumira – Jaime William