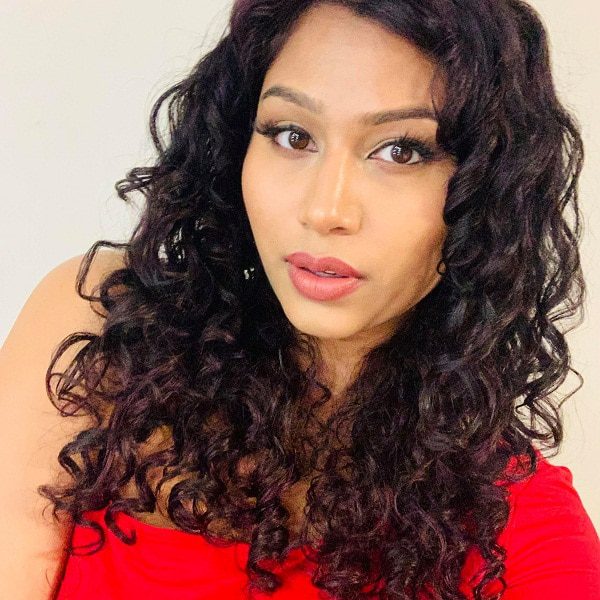 Pushpitha Karthikeyan @naturallypushpitha__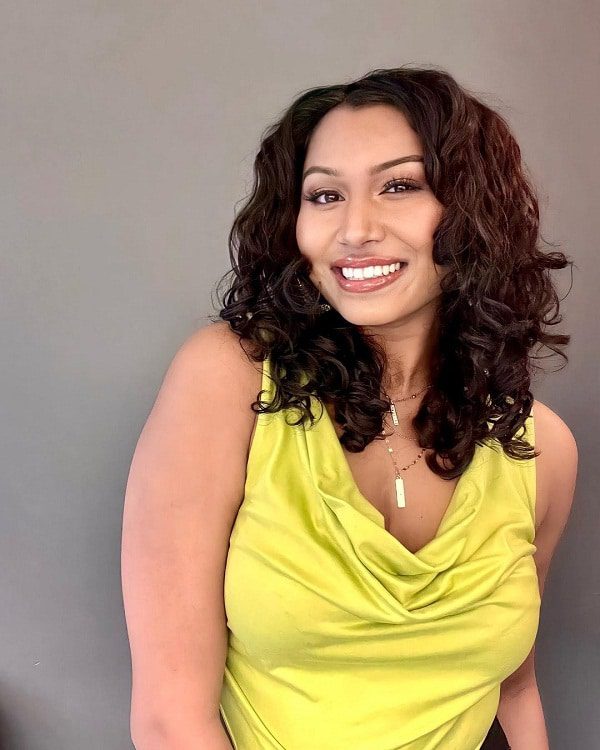 "I decided to embrace both professions because biology gives a solid fundamental scientific background, and nursing builds upon that knowledge and integrates it into clinical practice…"

"Miss Canada is one of the first steps I have taken into the pageant world."

"My unique stamp of Pushpitha would be that I try something new and creative that no one else has explored before."

"The main virtue that women must have to be Miss Canada would be to have resilience and positivity in the face of opposition. The role of Miss Canada comes with great responsibility and challenges…"

"When you approach your interests without pre-intended expectations, you can relax and experiment with your craft rather than strive for perfection."
It is an honor to present from Canada to  Pushpitha Karthikeyan, Model , Beauty Queen, Miss Canada 2022 Finalist. Pushpitha is a native of India and is Professional in Biology and Nursing and she gives me a wonderful interview. Today we know the natural beauty, nobility, spirituality, joy and energy of one of the most beautiful faces on the planet.
Welcome beautiful Pushpitha Karthikeyan!!!
1.- Pushpitha , you were born in Canada ,What do you like about your hometown in Canada? What are your hobbies? What makes you laugh a lot or does it give you a lot of joy?
I was born in Chennai, India, and currently, my family and I reside in Brampton, Ontario. I love that Brampton has a variety of diverse people and gives them a place to share their culture and food freely with everyone. I love seeing people of colour succeeding in their business adventures. My hobbies include researching spirituality and finding ways to add more spiritual rituals into my daily life. I am big on self-growth, so I am always reading self-love books. Rio, my golden retriever, brings me a lot of laugh and joy because I love the way he shows unconditional love to everyone around him
2.- Professional in Biology and Nursing. Why did you decide to embrace both professions? What do you like about these professions?
In my first degree, I did two years of Forensic Science and two years of Biology. Currently, I am pursuing my second degree in fast-track nursing. I decided to embrace both professions because biology gives a solid fundamental scientific background, and nursing builds upon that knowledge and integrates it into clinical practice. I love the scientific nature of biology and the versatility of nursing.
3.- Model , Beauty Queen, Miss Canada 2022 Finalist, When do you decide to take your first steps as a model and beauty pageants? What feeling do you have achieving your dreams, your passions and being a recognized influencer woman today?
Miss Canada is one of the first steps I have taken into the pageant world. I decided to finally pursue my passion because I remember watching Toddlers and Tiaras with my mom when I was a child and remembered that wanting to be on a stage is empowering other women to pursue their goals. I wouldn't consider myself a model just yet, but I want to explore this interest more in the future. I feel strong, powerful and accomplished when I achieve my dreams, passions and recognized influencer women.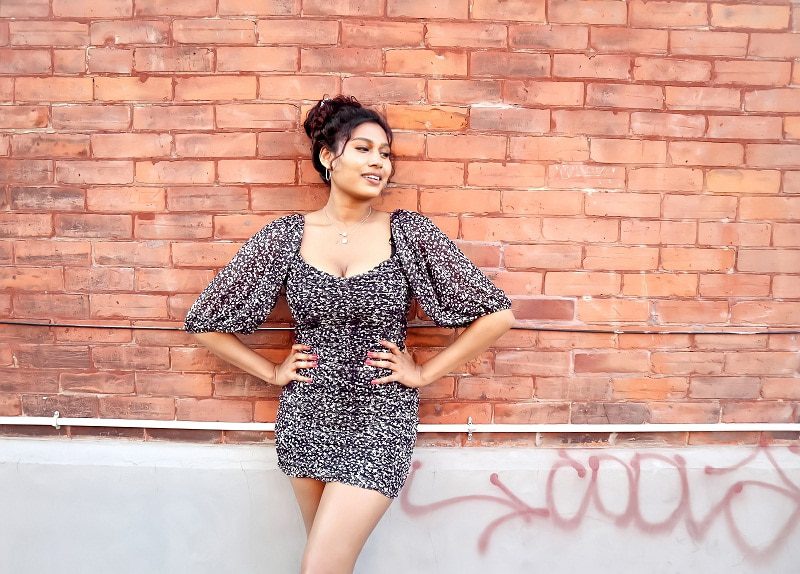 4.- What do you think is the distinctive, unique stamp of Pushpitha in each activity carried out as a person ?
I love that I put my 110% effort and heart into all my endeavours. My unique stamp of Pushpitha would be that I try something new and creative that no one else has explored before. I feel that new and innovative ideas are what make a difference in today's world
5.- Whats is the main virtue that any woman must have to be Miss Canada?
The main virtue that women must have to be Miss Canada would be to have resilience and positivity in the face of opposition. The role of Miss Canada comes with great responsibility and challenges, and it's essential to have a positive attitude despite the adverse circumstances you might face. That's an important quality to have and grow for any woman to become Miss Canada.
6.- Are you aware of being an influential woman for thousands of girls who want to be models? How important is it to you to be an idol for many girls and teenagers?
As I mentioned before, I have not done any extensional modelling shoots, but I want to explore this interest. I do love, in fact, taking fun photoshoots to post on my Instagram. I love being an influential woman for many girls to embrace and express their true beauty. It is essential to me to be an idol for many girls because, as women, we go through numerous bodily changes throughout our lifetime, and it's important to express gratitude for these changes because it makes us more powerful in every stage of our lives.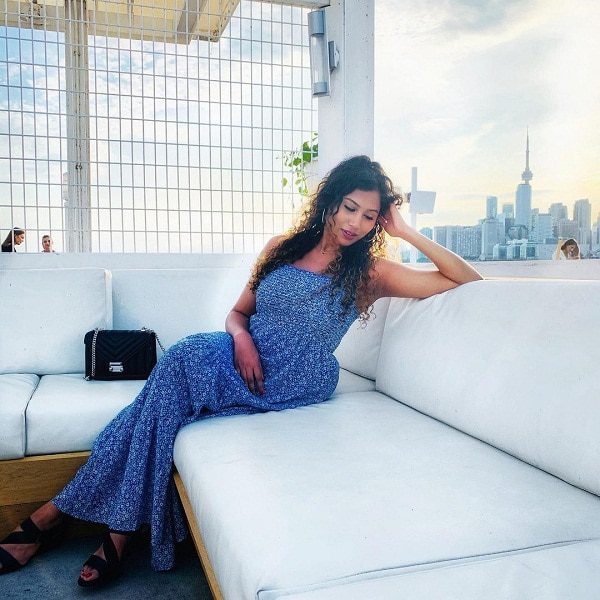 7.- What was your feeling the first time you modeled in front of a video camera? What did you feel the first time at a beauty pageant?
 When I first did my photo shoot for the Miss Canada pageant, I felt nervous in front of a camera. Although this was nerve-racking, I was compassionate because I pushed myself out of my comfort zone, and this reaction was completely normal. The feeling I had when I first registered for the Miss Canada pageant was that I was excited to finally pursue a childhood passion of mine, and I was ready to put in the work to make a dream come true.  
8.- What do you think about the power of social media today?
Social media has the incredible power to connect and influence people worldwide and can be used to advocate for current global issues. But I also see social media being used for negative connotations to promote negativity to people. I believe that if we recognize the power we have within our fingertips and the influence we have on promoting change, that's truly impactful.
9.- How do you like to interact with your followers on social media? Whats your favorite social media?
My favourite social media is Instagram because it's a fun and easy way to share photos and an easy platform to use. I like to interact with my followers mainly through cool interactive stories that capture nature, scenic views, personal accomplishments, selfies and videos of me working out.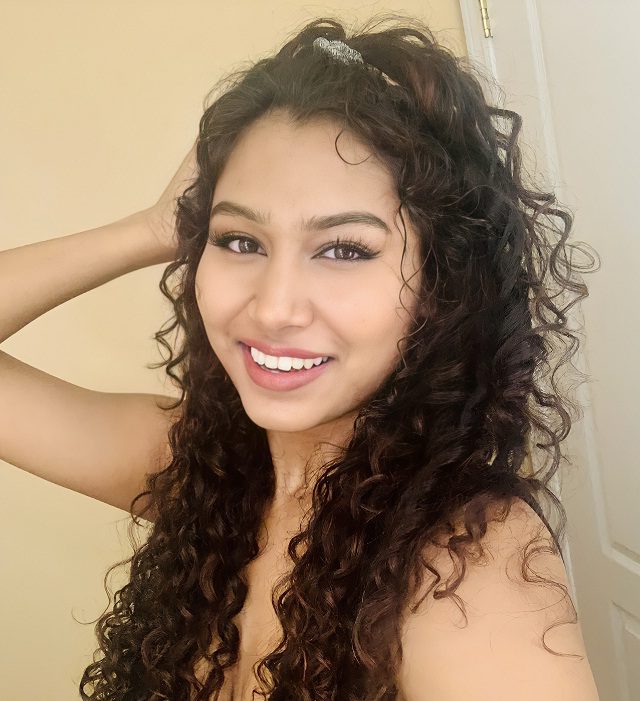 10.- What would you advise young people who have talent but do not dare to take the next step? What would you advise parents who do not support their children's talents?
My advice to talented young people who are afraid of the next step would be to give themselves the permission to explore different parts of their personality without you any expectation. When you approach your interests without pre-intended expectations, you can relax and experiment with your craft rather than strive for perfection. My advice to parents who do not support their children's talents would be to challenge your thinking and ask yourself, how does my child pursuing their talents affect me? When our parents are strict, they are just trying to protect and keep us safe, but sometimes parents need to challenge these thoughts and find the core reason this is bothering them so much. Parents and children need to find a middle ground where the child is exploring their talents but still meets the parents' expectations, and thus communication among them is crucial. 
11.- What important lessons have you learned from the world of fashion and beauty pageants?
The lesson I have learned from the world of fashion is fashion trends are constantly changing year by year, and it's important to explore different parts of your personality and find a style and aesthetic that really suits you. It's also essential to find a fashion style that makes you happy and works well with your body.
The important lesson I have learned from beauty pageants is that pageants are not always about how you look or how well you can model; instead, they challenge you to be a well-rounded individual. Therefore, I entered the Miss Canada pageant because their judging criteria focus on the candidates over personality and their interactions with others. Pageants concentrate on the interview, style, public speaking and difference the candidate made in their community which are essential in preparing you for real life.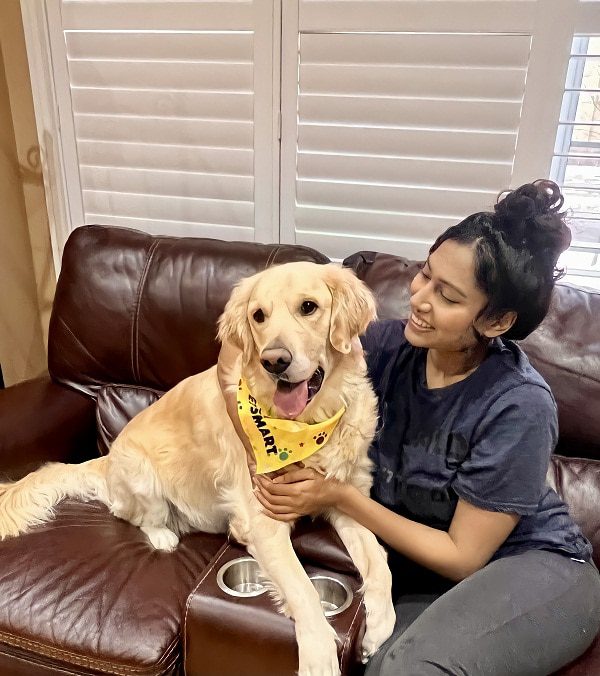 12.- Pushpitha, being a model for you has been easy? Were there obstacles? How did you overcome obstacles?
 I have done a few modelling fashion shows, and it was not always easy. There is a lot of behind-the-scenes work to make sure what you see on stage is effortless and fabulous. My struggles have always been with having the perfect body to model the vendor's clothing. I learned that there is no such thing as an ideal body, everyone's body is unique and beautiful in their own way, and it's our job to criticize and find what's beautiful. I learned that the key to being confident on stage is truly loving your body and finding ways you can appreciate your body for everything it does for you daily. I am big on self-concept and confident affirmations because of your perception of your body, which increases your confidence in the eyes of others. 
13.- Have you thought about being an actress? Do you like the entertainment industry?
When I was a little girl, I did want to become an actress. It would be fantastic for me to try something new and venture into the entertainment industry.
14.- Worldwide, women have acquired a greater role even though there are societies where they are still abused. What is your opinion of the role of women in the future in these societies?
I think it's incredible that women can finally pursue their passion and achieve their dreams without any of the limitations from the past. This is a big step in the right direction. Unfortunately, there are some societies where women are still abused and absolutely not acceptable. I really hope there are more available resources for women that have been abused to seek help and support. I want to say it's not okay for women to experience abuse from another individual. We are our own people, and we deserve to live a life full of peace and happiness. I would encourage women who have experienced abuse to seek the resources and support they need and for organizations to create more awareness of abuse because that's how we as a society can change for the better.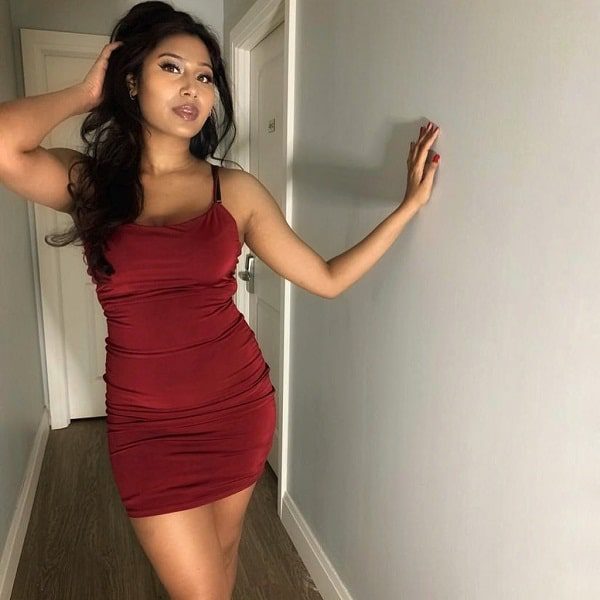 15.- Pushpitha, what is your motivation and what do you feel grateful for every day?
My greatest motivation is to thrive for my goals and live my life to the fullest at every age. I feel so many of us get carried away with meeting other people's expectations that we forget our own passions and dreams. It's important to acknowledge that this is your life, and it's your human right to reach fulfillment and happiness. Every day I feel grateful for my mom, dog and the life I have created for myself thus far. I am genuinely thankful for living in a beautiful country where I can be myself and achieve all my goals without anything holding me back.
16.- Pushpitha Do you like to travel? What countries do you know? What other countries would you like to know and which places do you recommend to visit from Canada?
Yes, I do love to travel. I have travelled to Hawaii, Punta Cana, Cozumel, Roatan Island, Costa Maya and Harvest Cayne in Belize. I love to travel to Egypt to learn and experience the history of Egyptian culture. I also want to travel to Bora Bora and swim in the beautiful crystal-clear waters. I recommend visiting Niagara Falls, Ontario and Banff in Alberta if you visit Canada.  
17.- You and me (Jaime William) are going to play ping pong, I will tell you one word and you will answer with another word that comes to your mind.
– Marriage – Partnership
– Childrens – Curiously
– Love – Peace
– Canada – The Canadian Flag
– Travel – Experience
– Abortion- Women's rights
– Dance – Young
– Sing- lyrics
– Europe- Paris
– America- The Statue of Liberty
– Sport- Adrenaline
– Money- Freedom
– Parents- Supporters
– Dreams- Life's purpose
– Passion- Determination
– Character- Being well-rounded
18.- Pushpitha, these final lines are your
I would like to say thank you so much to Jaime William and the Perumira magazine for a fantastic interview and for supporting me on my Miss Canada journey. It was a pleasure speaking with you, and I hope you continue to publish excellent articles in the Perumira magazine.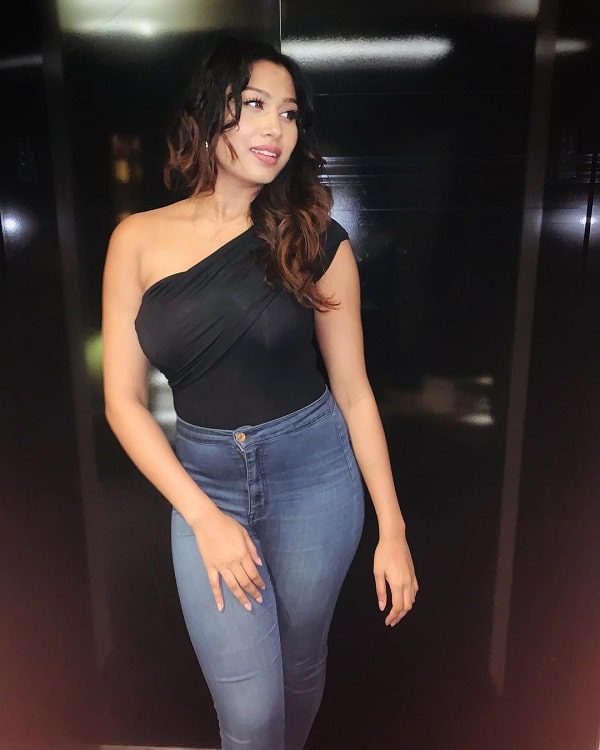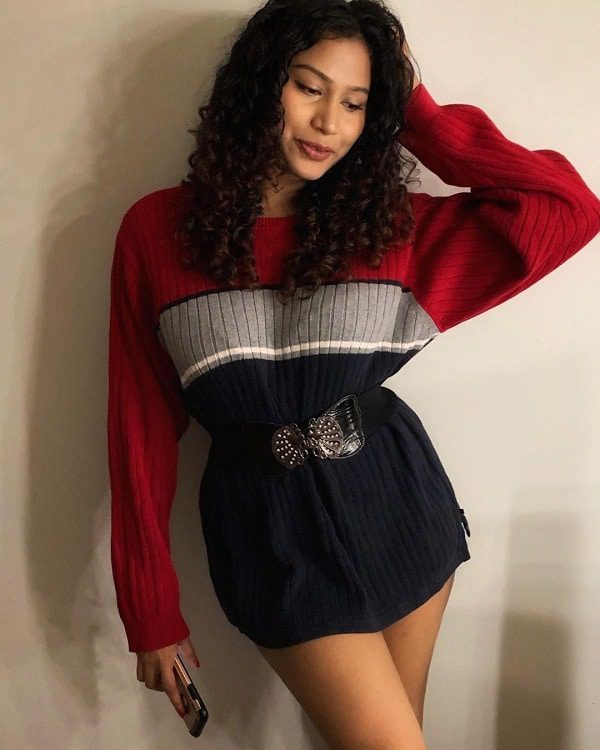 Interview conducted by Jaime William Mostacero Baca with Pushpitha Karthikeyan – India
English language
Pushpitha Karthikeyan Contact: Instagram – Email
Interview authorized in writing by Instagram – Email: Pushpitha Karthikeyan   – Perumira – Jaime William
All Rights Reserved in the name of Pushpitha Karthikeyan  – Perumira – Jaime William