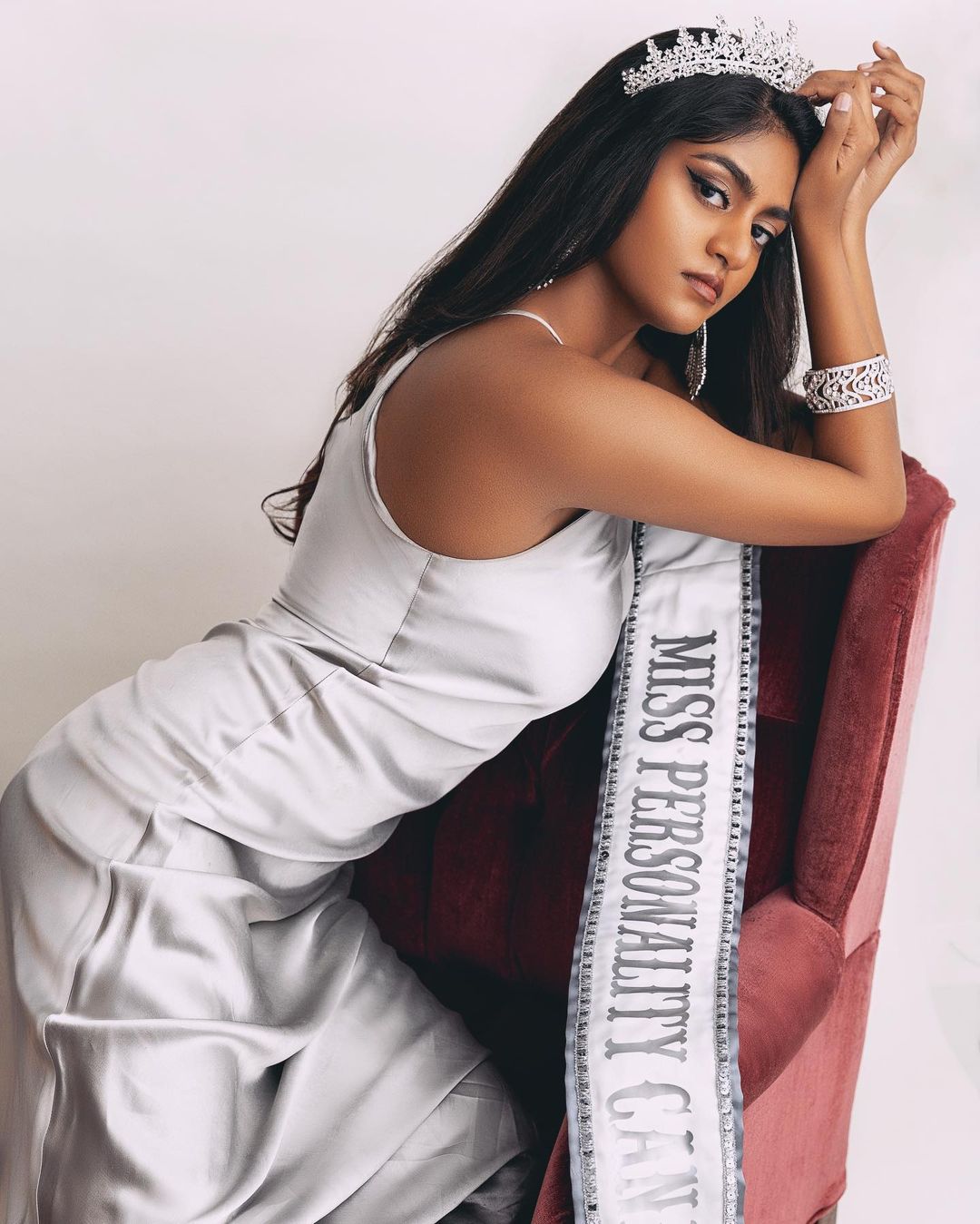 Jasmine Elahee @jasmine_elahee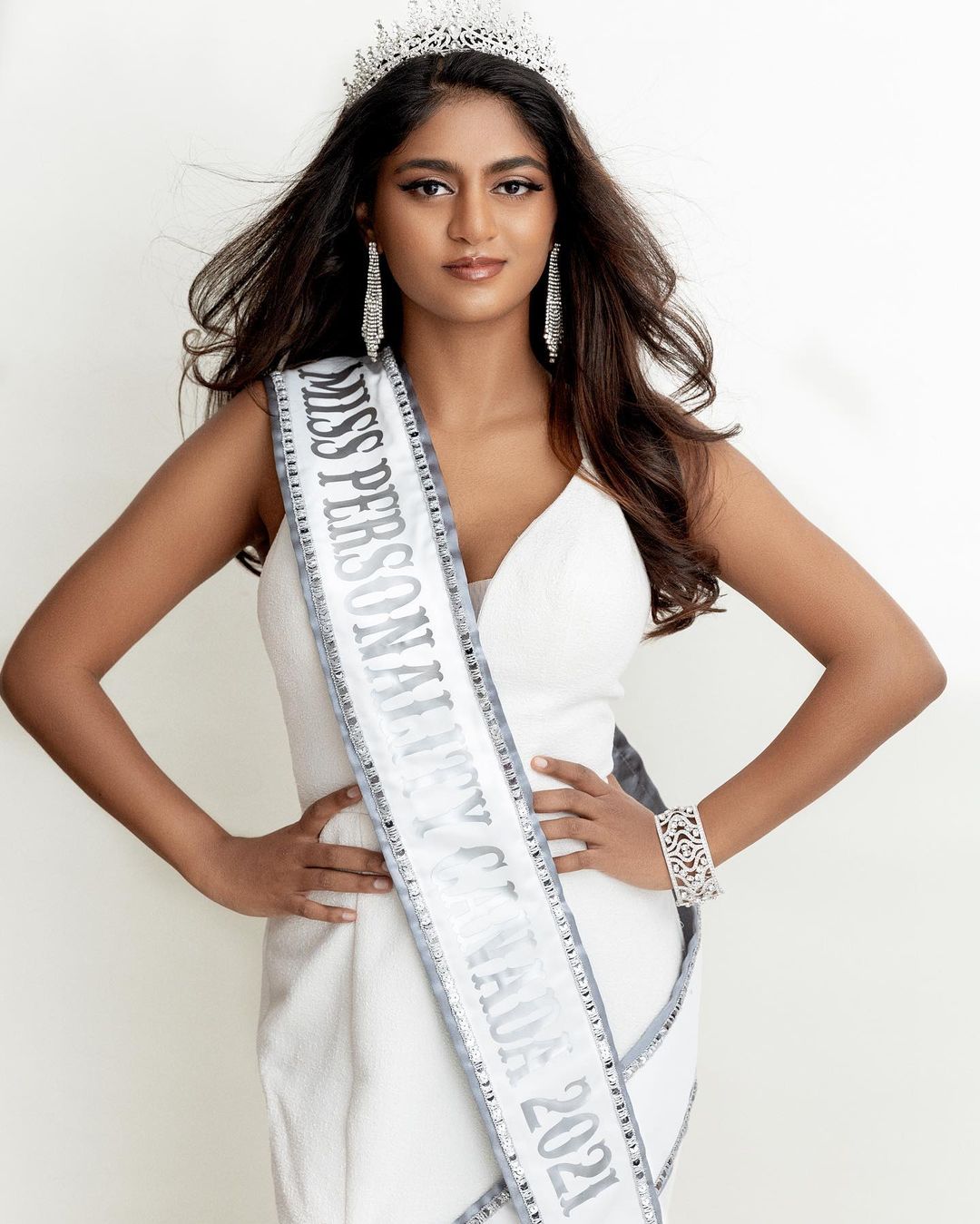 "My hobbies include dancing, singing, making comics, reading and learning about the world. I grew up as a dancer (mainly self-taught), but recently, I have been craving to take on Latin dancing in a professional setting…"
"To be a recognizable public figure is quite an honour. I always dreamed of having a form of influence where I could teach girls and boys that they can enjoy being themselves and defy the mould of societal pressure, but I have found joy in being a form of representation to the masses."
"I realized that this role in my life makes me feel obligated to uplift others to chase their dreams and to let them know that they are supported in their journey."
"Those who have passion, talent, or no talent, take your time to excel and follow your heart. To give yourself the chance to chase your dreams is a blessing that everyone can indeed have."
"Nurturing your Child's dreams does not mean you are throwing your Child into the unknown, but exploring and understanding what brings them joy can lead to something extraordinary."
My job as an interviewer is to summarize the personality and interview of my guest lady. Today I cannot summarize how wonderful she is, how happy she is and how beautiful her energy is that she can transmit.
She has Mauritian ancestry, she admires the Latin culture and dances like a Latina, she is a complete woman, her inner beauty allows her to be a great representative of women in the world.
It is an honor to present from Calgary – Canada, Jasmine Elahee, model, beauty queen, Miss Personality Canada 2021 among other coronations and pageants.
Welcome Princess – Jasmine Elahee!!!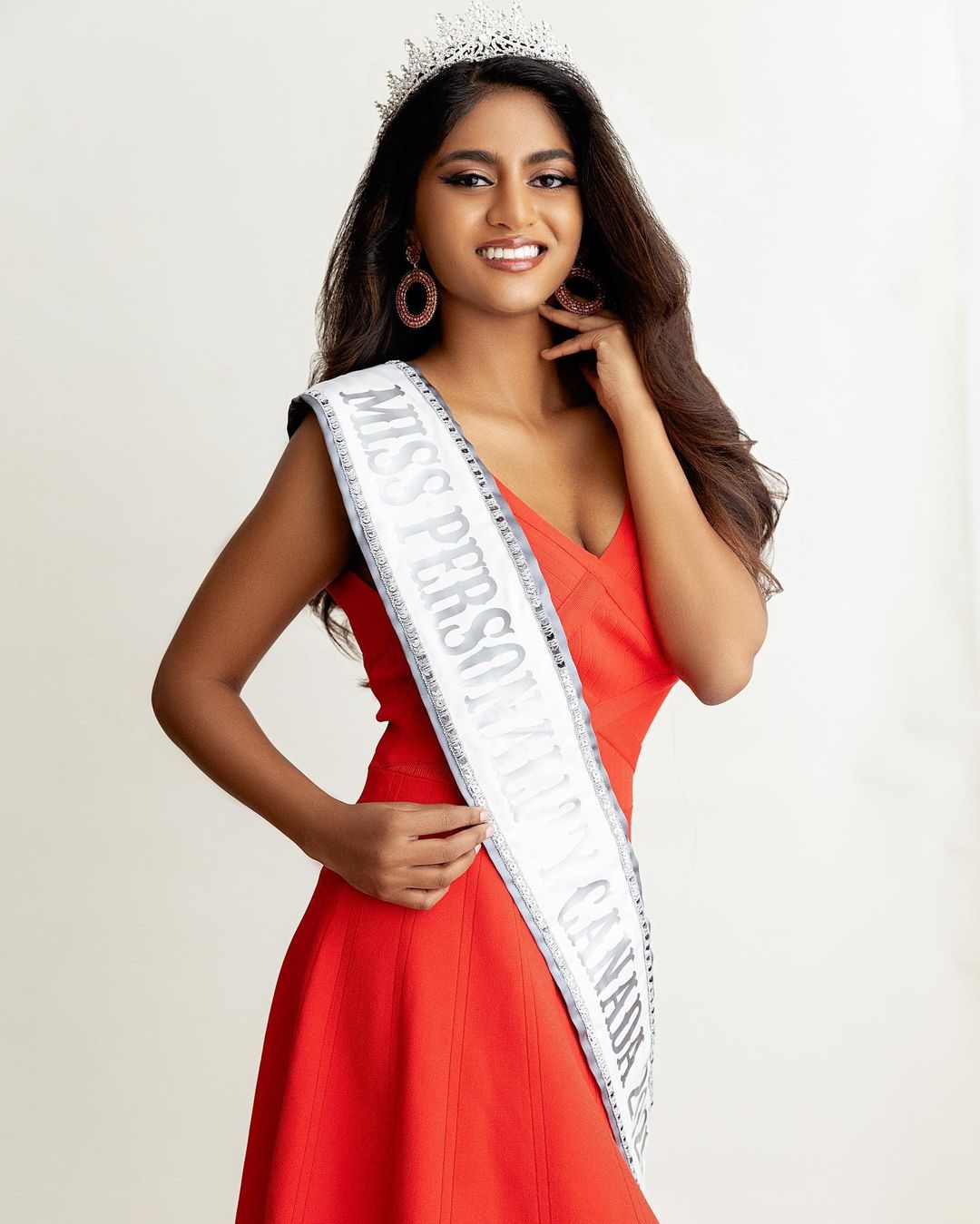 1.- Jasmine, you were born in Canada; what do you like about your hometown in Canada? What are your hobbies?
Being born and raised in Calgary, Canada has its share of perks and hardships, but I've loved the city's environment and progression over the past few years. Out of all the big-name towns in Canada, Calgary is located just between the Rocky Mountains and the prairies. I may not be a big outdoors person, but I genuinely do enjoy the size of the city and the nature that it has to offer. As for the city's progression is one of the cheapest places to live in Canada and has many excellent amenities to offer. Life here is calm and not necessarily hectic, but the city's liveliness comes from the moments communities come to celebrate together.
My hobbies include dancing, singing, making comics, reading and learning about the world. I grew up as a dancer (mainly self-taught), but recently, I have been craving to take on Latin dancing in a professional setting. In my free time, I can be found dancing with my friends at Latin bars and enjoying some nice bachata, merengue and salsa. I enjoy singing, and people can generally find me at a karaoke bar like Retsuko, singing my heart out. I am a nerdy person, constantly creating comics, looking into video games, and researching more recently. If there is anything anyone should know about my hobbies, I enjoy learning about the world through history, culture, gastronomy, and language.
2.- What makes you laugh a lot, or does it give you much joy?

Honestly, my sense of humour is relatively immature, so things like dark humour or other juvenile jokes crack me up. However, dad jokes are a great go-to. I love a good play on words.
What gives me joy? I am a simple person, and that being said, I find joy in the presence of my family and friends when we can explore life through deep conversations.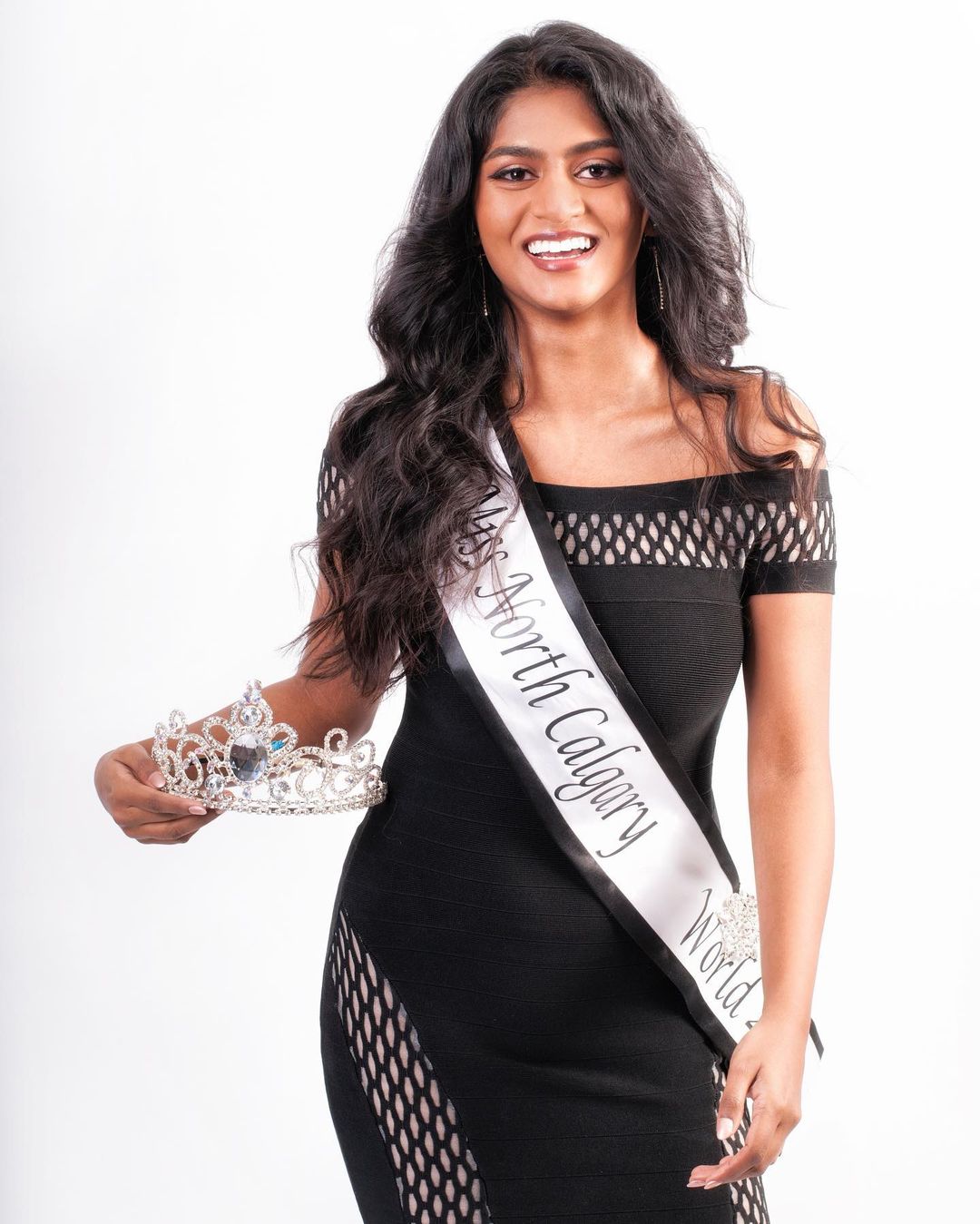 3.- International Model, Beauty Queen, Miss Personality Canada 2021, When do you decide to take your first steps as a model and beauty pageants? What feeling do you have to achieve your dreams, your passions and being a recognized influencer woman today?
I never considered the idea of doing pageants or modelling my whole life. If I was being honest with myself, I was scared to demean myself through the objectification of women. However, in 2019, I came out of a very abusive relationship that lasted three years, and I was at a dark and low place in my life. I was incredibly unhealthy mentally and physically. I was failing university and struggling to work. It was a soul-crushing time, and I was close to giving up.
In August 2019, my mother took me to Chapala, Mexico, to visit some family friends who lived there and take me out of my darkness. In the meantime, I befriended a Mister World and followed his journey in the Philippines. Additionally, the people of Chapala uplifted my spirits with their friendliness and abundance of compliments. By the end of the Mister World competition, I had befriended most of the African and Oceania delegates, and they all suggested I try competing for Miss World Canada. I impulsively signed up by the end of my trip three weeks later.
Months after my first interview that confirmed my position in the Miss Alberta World 2020 competition, I realized that pageantry aligned with a dream of mine. To represent Mauritian peopled and people who were like me: struggling and chaotic but wanted to make a difference in life.
At Miss Alberta World, I won the top fundraiser and was fast-tracked to Miss World Canada 2020, where I would win Miss Congeniality. During the pandemic, I also was crowned Miss Face of Humanity Mauritius 2020 but could not compete due to the pandemic.
Throughout this period of fast growth and opportunity, it would also land me my first paid modelling gig. It was for a music video that was shot in Calgary. I initially signed up for a dancing position but was offered a leading modelling role. (Check it out here: (122) Darcy Muhoza – Too Fun (Official Video) – YouTube )
This whole journey was unexpected, but I have appreciated every step. To be a recognizable public figure is quite an honour. I always dreamed of having a form of influence where I could teach girls and boys that they can enjoy being themselves and defy the mould of societal pressure, but I have found joy in being a form of representation to the masses. At this point, I only hope to grow more to inspire others to appreciate themselves more.

4.- What do you think is Jasmine's distinctive, unique stamp in each activity carried out as a person and model?
I think my most unique stamp or quality is my authenticity and open-mindedness. For those who know me, it is hard for me to be happy in life if I am not being honest with others or myself. With that being said, I usually take pride in being authentic when working with others as a beauty queen, model, employee, student and person. My open-mindedness, though, is another aspect that makes me quite distinct. Usually, I take the time to find ways to understand many people's backgrounds and have an accepting approach where others find safety in our connection. I believe in forms, and my respect for others' differences and similarities, alongside my curiosity, allows people to feel understood and makes the productivity more remarkable in many workplaces and competitions.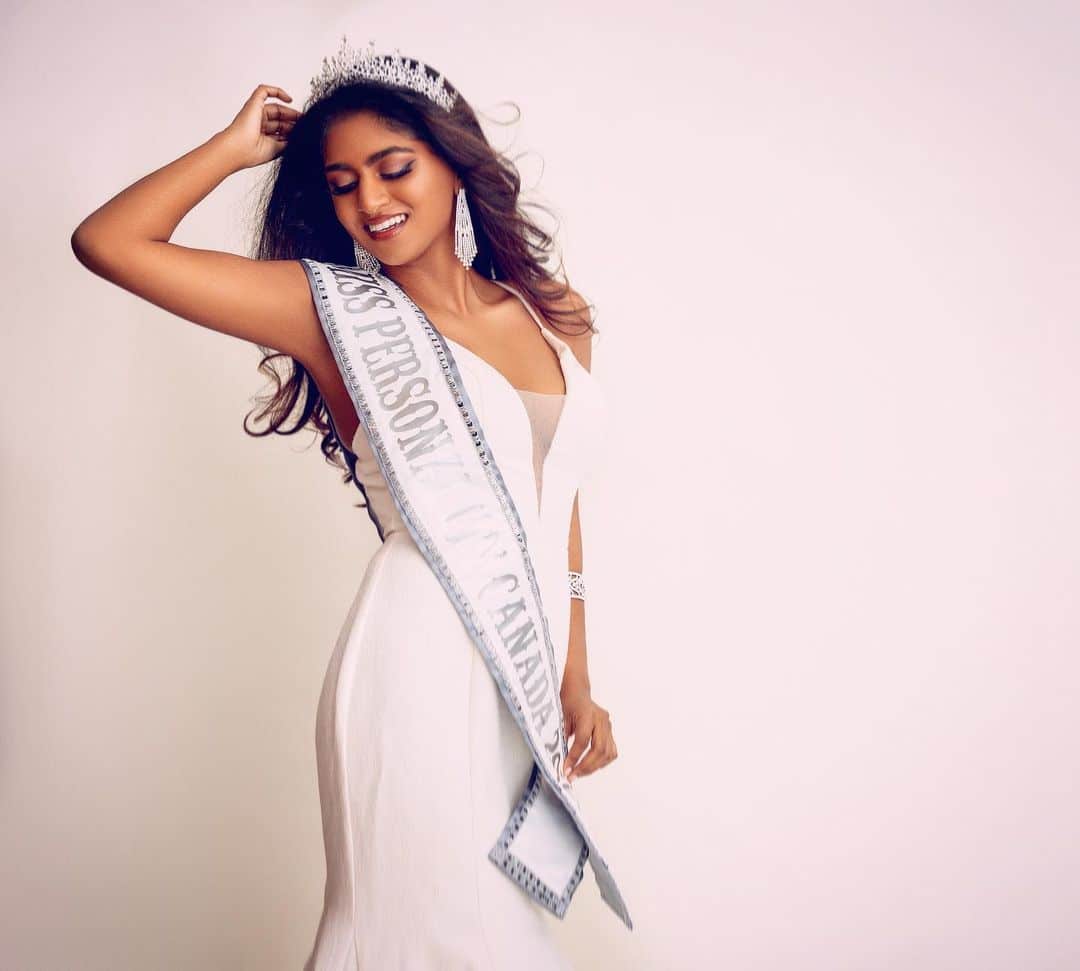 5.- What is the primary virtue that any woman must have to be an international model?

I think both men and women should learn to be respectful as an international models (or in any role, really). Respect is a fundamental virtue recently discussed in how we need to interact with ourselves and others, but it needs to be evaluated. One should have respect for the self before they enter the industry because if you cannot accept and love your body, or understand where you feel most comfortable, then there may be struggles in finding work or satisfaction as a model. Secondly, one should respect others. Many people of different backgrounds in ethnicity, health, adversity, and generally all walks of life in this industry. Instead of comparing yourself, becoming someone else, or putting down other women or men, a person should consider that others (like yourself) are all trying to put themselves out there in a vulnerable position. We need to respect one another as we are all putting ourselves in the eyes of the public, who may or may not judge our choices or our looks. This way, it strengthens the community and helps better your experience as a model.


6.- Are you aware of being an influential woman for thousands of girls who want to be models? How important is it to you to be an idol for many girls and teenagers?
It didn't strike me at first, but as my reign, as Miss Personality Canada 2021 is coming to an end, and the next competition is coming up, I found out there were nearly 200 applications. As the first-ever title holder for this pageant, I didn't realize my influence on others until some girls opened up about how I inspired them to join. They felt seen not only as women of colour but as Canadians. Outside of pageantry, I realized that many people in the Mauritian community and others expressed how they felt proud to see me as a member of their community. Many people have immigrated to Canada and feel they have to establish a good life where their kids must take a traditional path to find success. Still, after watching me compete and model, they began to re-explore their passions.
Being an idol or role model to others is becoming more important to me. Not because I am seen as "greater" than others, but because others see potential in themselves through me. I realized that this role in my life makes me feel obligated to uplift others to chase their dreams and to let them know that they are supported in their journey. Although I am young and I still have a lot to learn, I want to encourage others to reach out to me and find a support system to achieve the greatness they deserve.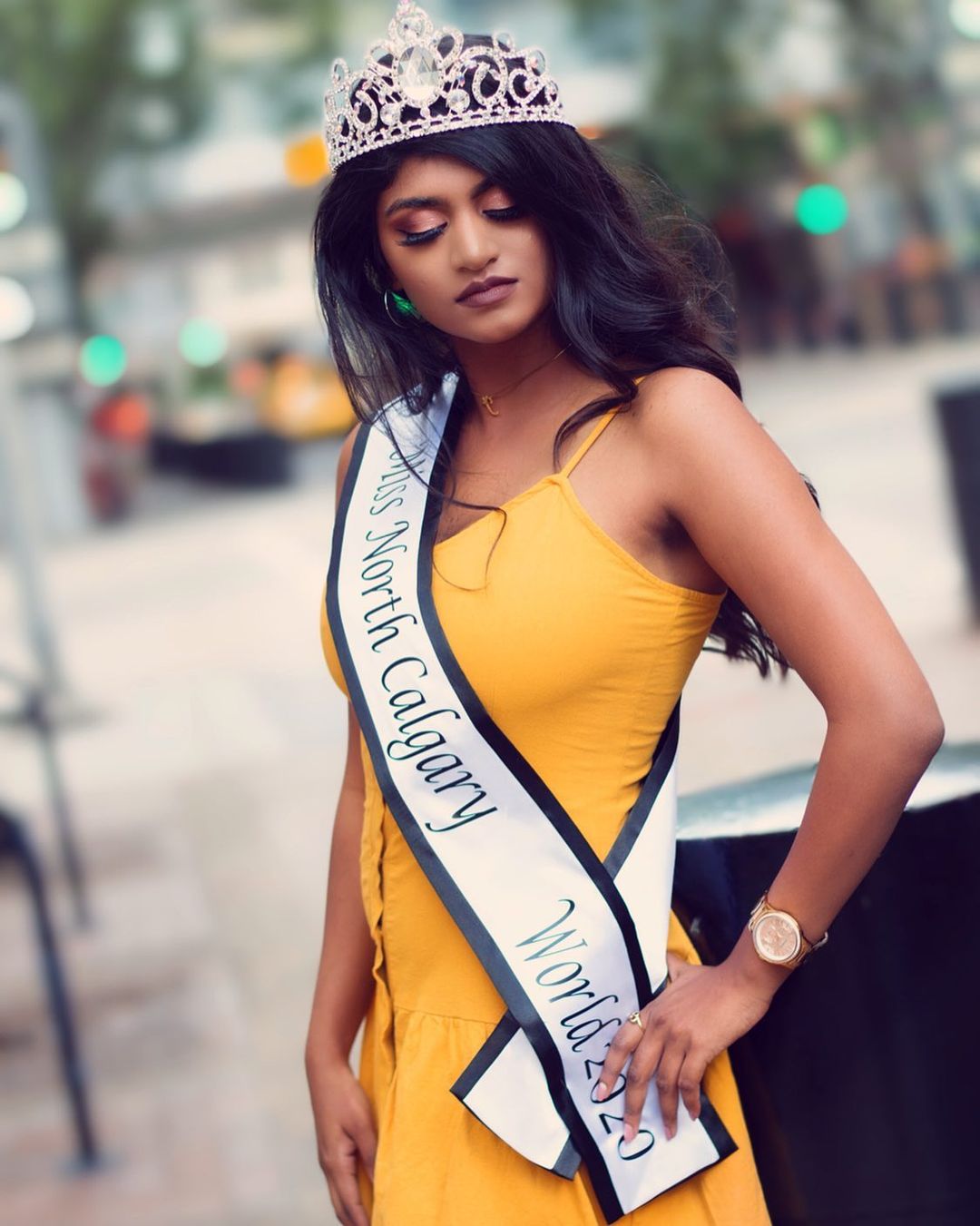 7.- What was your feeling the first time you modelled in front of a video camera? What did you feel the first time at a beauty pageant?
As mentioned before, my role in TOO FUN by Darcy Muhoza was my first modelling gig ever. They put me in this lowrider car they told me to dance. I was very nervous; I will not lie. I usually am insecure and awkward when cameras are on me. I didn't necessarily know how to react, but I figured that I was hired to act like a sexy car girl. I was sitting in a bikini while it was 4 degrees Celsius while going 50 km/h. I was COLD! But I smiled, giggled, grooved, and flirted with the camera until I could warm myself up under layers of coats and blankets. That experience taught me that I could be versatile. The director, Emil, praised me for being more than what they expected and for doing an excellent job on my first go. However, I will say that I helped with many behind-the-scenes and set up simultaneously.
My first beauty pageant Miss Alberta World 2020, is pretty similar. I did not know how to walk in heels, nor was I fully confident in my femininity. However, I had the time of my life. I made many friends like Miss Grand China 2021, Fiona Tao, Miss Earth Canada 2019, Mattea Henderson, Miss Tourism Canada 2021, Alisha Brown, and others. But what made my experience different was announcing to my family and others that I was a survivor of domestic and sexual abuse for the first time. It was a very transitional moment telling it, but it made me stronger in my growth the following year.


8.- What do you think about the power of social media today?
The power of social media is still in the works to understand why it is a relevant tool. Social media has been around for over 20 years now, but we are still finding ways to use it properly. Is it for influence or connection? As much as I (like everyone else) am on it, I feel slightly uncomfortable when I see who the faces are on social media. From the Kardashians to Damelios and so many others, we find good and bad influences on others. Still, we continue to box in people with obligations we set through social media. In some ways, social media forces people to find an identity and finds ways to box people into ideals that can be toxic. We should all explore what the power of social media should genuinely mean and find ways to ensure that the standards set by trends and influencers do not affect our perception of reality.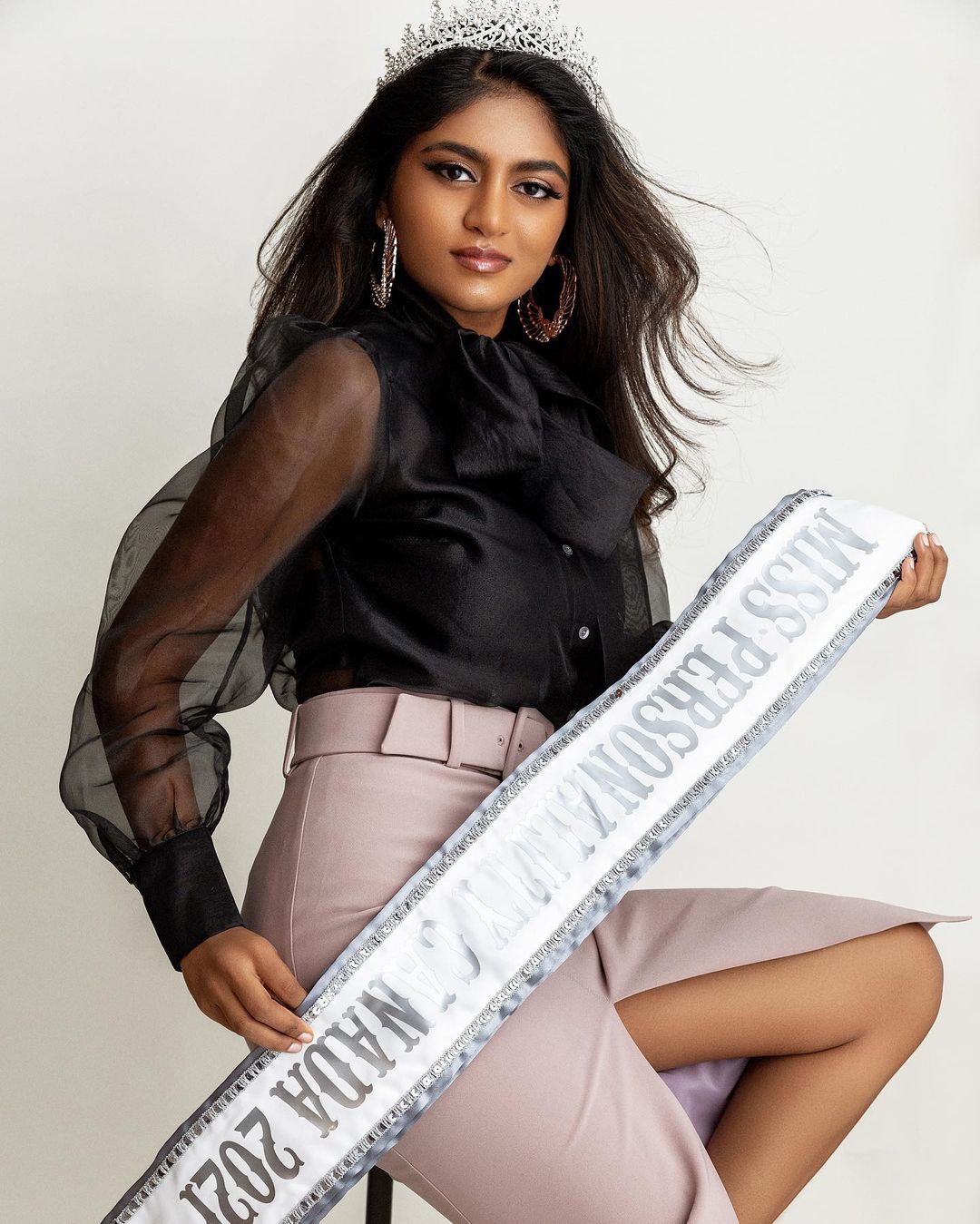 9.- How do you like to interact with your followers on social media? What's your favourite social media?

I love allowing my followers to see the dorky sides of me and the realities of my life. I love interacting with my followers through stories and lives, but I genuinely appreciate genuine conversations through direct messages. I like getting to know my followers and finding ways to connect. My favourite social media application (or my go-to) is Instagram. Out of all of the applications, it feels more accessible for others to connect with and follow my journey and message.

 
10.- What would you advise young people who have talent but do not dare take the next step? What would you notify parents who do not support their children's skills?
Those who have passion, talent, or no talent, take your time to excel and follow your heart. To give yourself the chance to chase your dreams is a blessing that everyone can indeed have. Maybe it comes now or later in life, but you should always have the opportunity to pursue your dreams.
For parents of children with passions. Yes, you are worried and want the best for your children, but what is worse than letting them settle into a life that may benefit them? You may risk your Child's unhappiness and for them to live a life of regret. We all have dreams, passions, and talents, and maybe if your Child can chase their goals, they may succeed since they will put their all into it. Nurturing your Child's dreams does not mean you are throwing your Child into the unknown, but exploring and understanding what brings them joy can lead to something extraordinary.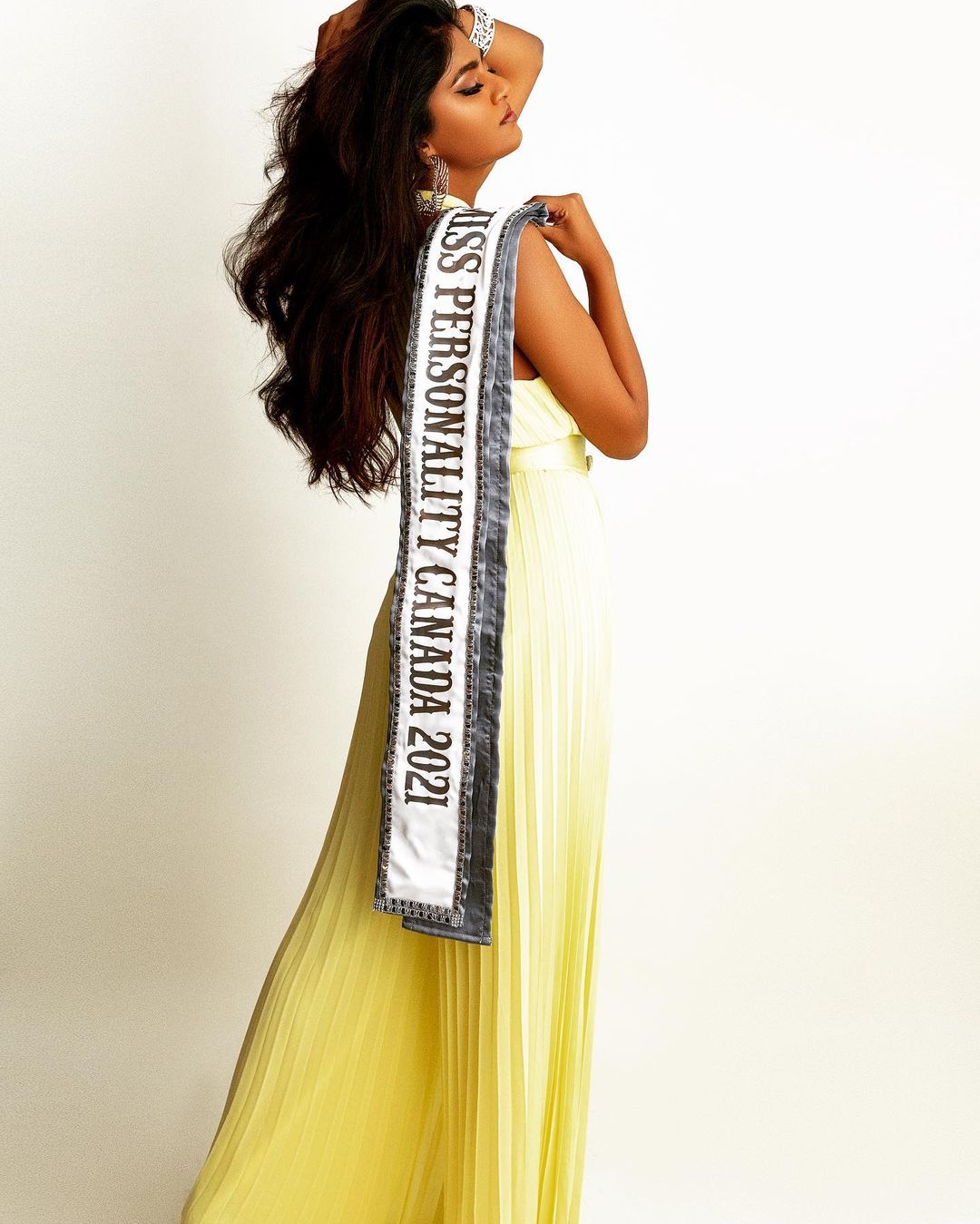 11.- What important lessons have you learned from the world of fashion and beauty pageants?
There is no right or wrong, and there is no gender to clothes. Wear what makes your heart sing and feel like the best version of yourself. We are not mannequins, and clothes do not wear us; we wear clothes.


12.- Jasmine, being a model for you has been easy? Were there obstacles? How did you overcome obstacles?
I wouldn't consider myself a model, but finding gigs has been more complicated. I am not necessarily a woman with a slim, model physique, but I am bustier and more proportionate. I am also not a woman with a proportionate or desired face. However, my features are unique. Especially in Calgary, where many women of lighter complexions tend to find more bookings, I have success through my knowledge, ability to network, and work ethic. Artists, content creators, and videographers/ photographers find themselves working with ease when I am available for gigs. I am a team player, on time and have excellent communication skills; plus, I pride myself on being considerate of the artist's vision. Therefore I overcome these obstacles by being an ideal candidate by being the best and most reliable model others may work with.


13.- Have you thought about being an actress? Do you like the entertainment industry?
Absolutely! I always dreamed of either acting or hosting a show of some form. I love the entertainment industry through the artistic vision of movies and television shows. As an aspiring historian and public figure, my biggest dream is to hold my own documentary/ docu-series for history networks to educate the masses on exciting areas of culture and historiography. I also would love to work my way up to a role in the Marvel universe, like Timeslip or Cerebra or even a live-action version of the anime Michiko to Hatchin. Also, alongside the idea of acting, I hope I can one day write my movie or consult on a movie set. I love creative processes and production, so I hope to accomplish that goal one day.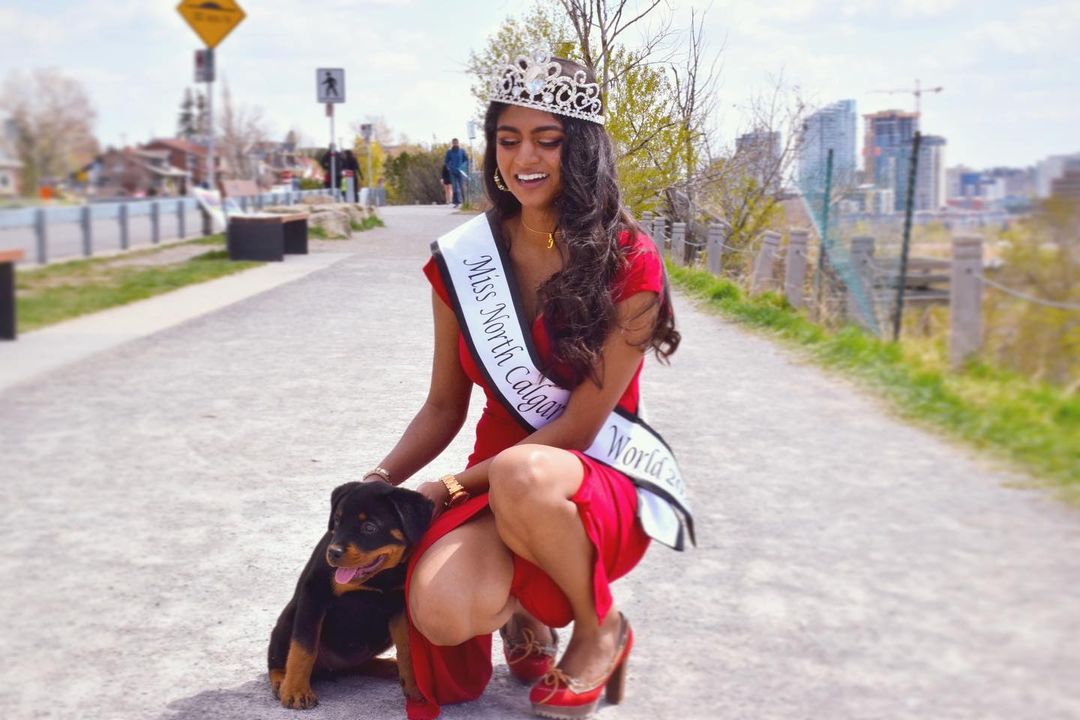 14.- Worldwide, women have acquired a greater, more significant role even though there are societies where they are still abused. What is your opinion of the role of women in the future in these societies?
(Oh, this question is asking me to rant, haha)
As of recently, as women acquire more significant roles, and many are being abused (not only women), we need to find ways to understand true equality amongst all people. As women work their way up in society, we have the opportunity not to tear men down but to ensure we are even without degradation. We have opportunities to educate and understand what our systems are teaching not only the men today but the children of the future.  As women who are mothers, daughters, teachers, and bosses, we have the chance to let the world know that there is equality in teaching the truth about whom we are as people instead of glorifying only specific aspects of humanity. The role of women is now expanded as we receive the opportunity to correct the ways we have been teaching one another about who deserves equality and who deserves privilege and power. We have the chance to make a more significant difference now that the ball is finally in our court and as we grow to become more excellent peers to our male counterparts.


15.- Jasmine, what is your motivation and what do you feel grateful for every day?
 My motivation in life is to be the person I needed when I was younger and to be the change I crave in the world. I strive to create something bigger than just a sustainable life or image of myself, but I want to make sure that I can leave the world a better and more honest place at the end of the day through my work.
What do I feel grateful for every day? Simply, everything. From my parents, friends loved ones, community, and job. I am thankful for my journey that has helped mould me into the person I am today and the adversity I have faced. But what I am the most grateful for is that I have been blessed to chase my dreams and excel in areas I loved but never imagined myself being fortunate enough to participate in.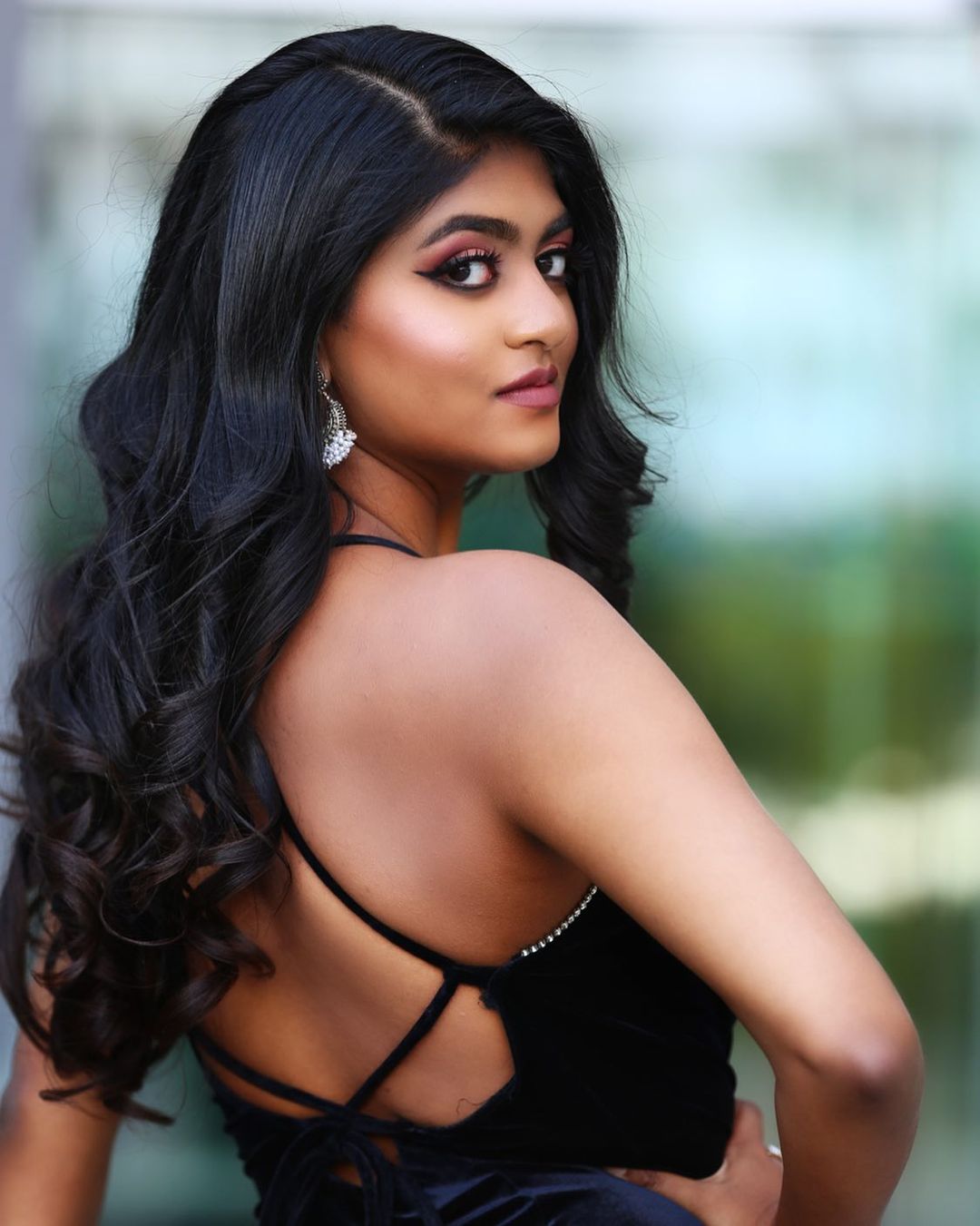 16.- Jasmine, Do you like to travel? What countries do you know? What other countries would you like to know about, and which places do you recommend visiting from Canada?
I love to travel! I used to travel a lot when I was younger, but I crave to travel more! Some countries I would love to visit are Korea, China, Greece, Italy, Spain, Portugal, Morocco, Egypt, Jordan and Norway. BUT! Especially recently, I have been dying to travel all across Latin America. From Mexico to Guatemala, Colombia, Panama, Peru, Brazil, Cuba, DR, and more. As a person studying Latin American History, I would love to get to know the people and experience the joys of life that the Latin American countries offer. It is so rich and beautiful, plus fantastic food and people. It is my dream to just travel all over at some point.
The best place to visit (yes, is Calgary) for anyone coming to Canada, but please go to Banff, Kananaskis, Golden, Oliver and Kelowna. You will fall in love, and you will understand why Canadians always fall in love with our country repeatedly.  Also, if you're ever in Calgary, come check out the Glenbow Museum, haha.

17.- You and me (Jaime William) will play ping pong, I will tell you one word, and you will answer with another word that comes to your mind.

– Marriage – Family
-Children -Maybe
– Love– Everything
– Canada– Eh?
– Travel- Lifestyle
– Abortion- Allowed
– Dance- Everyday
– Sing- Stress Reliever
– Europe- Exploration
– America- Food
– Sports-  FUTBOL! GOOOOOOOAAAAAALLLLLLL
– Money- Necessity (sadly)
– Parents-  An honour to be their child
– Dreams- Do come true
– Passion- PURPOSE
– Madness Percentage- (if we are talking craziness… 1000%. If we are talking anger? 96%)
– Character- One of a kind


 
18.- Jasmine, these final lines are yours

 In this world, you will face hardships, struggles, pain and suffering… But that is okay. You will also never be perfect, but that is okay too. Your existence, your journey, your heart and your story are yours. You will only continue to grow and learn, and when you finally realize that you can understand a little more about the world and yourself every day, you will come to love what life holds. It holds mystery, but it unravels to reveal all you have to know through your experiences and the lessons learned. Do not be afraid that you may not know everything, take your chances to learn and expand your horizons, and with that, you will find peace.  
I love you all <3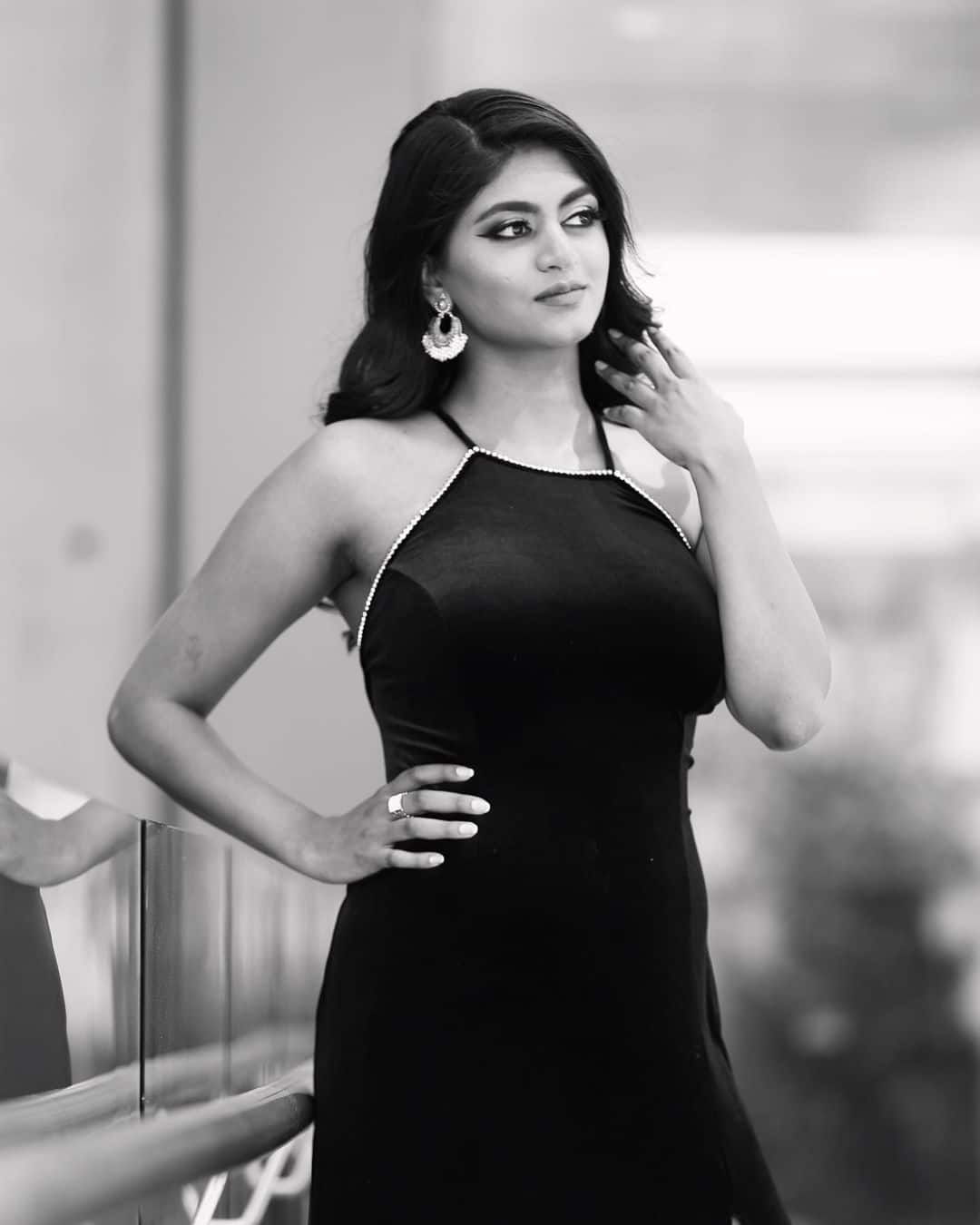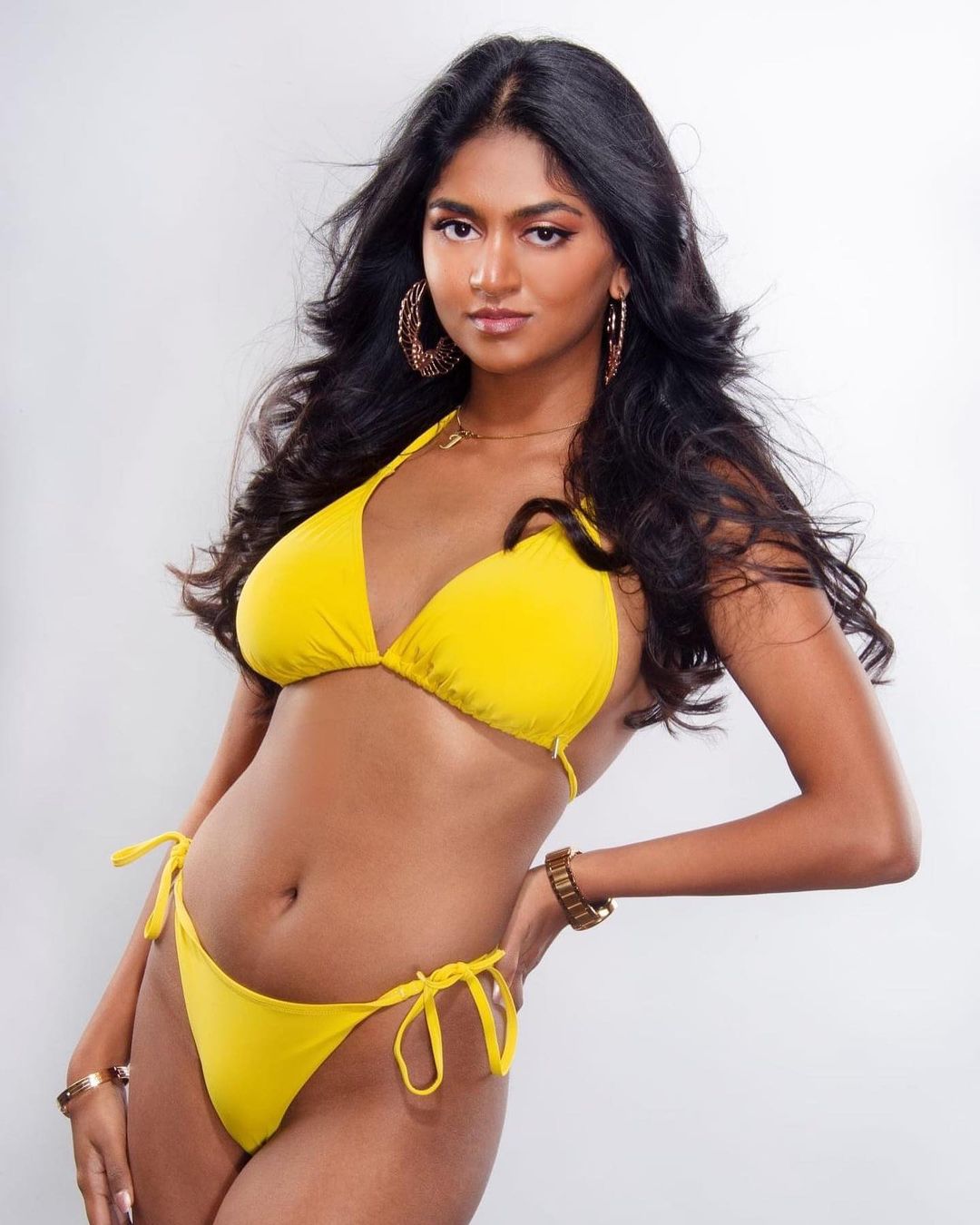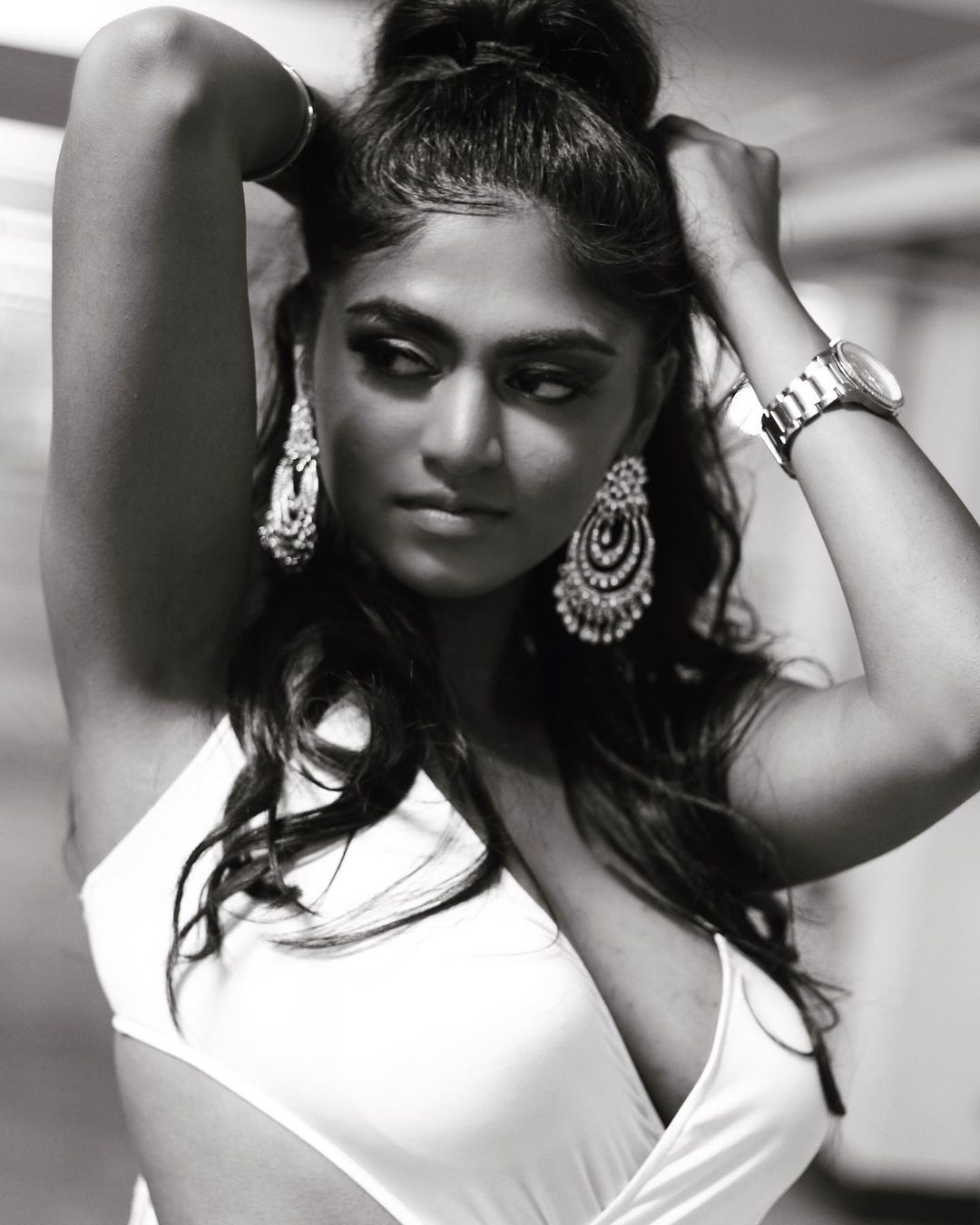 Interview conducted by Jaime William Mostacero Baca with Jasmine Elahee – Canada
English language
Jasmine Elahee Contact: Instagram – Email
Interview authorized in writing by Instagram – Email: Jasmine Elahee – Perumira – Jaime William
All Rights Reserved in the name of Jasmine Elahee – Perumira – Jaime William