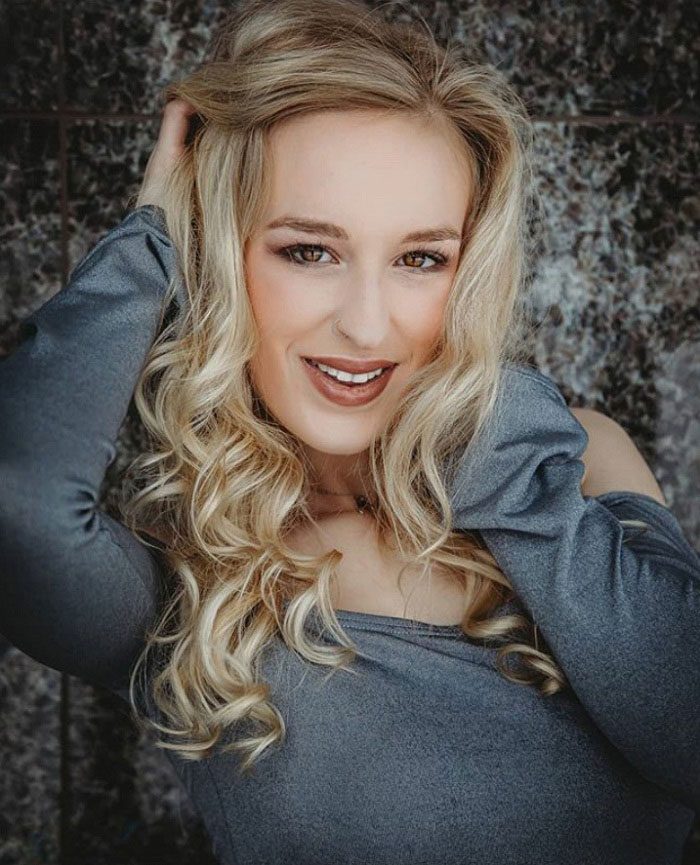 Cassidy Barry Miss Universe Canada 2020 Delegate
Cassidy Barry – Miss Universe Canada 2020 National Finalist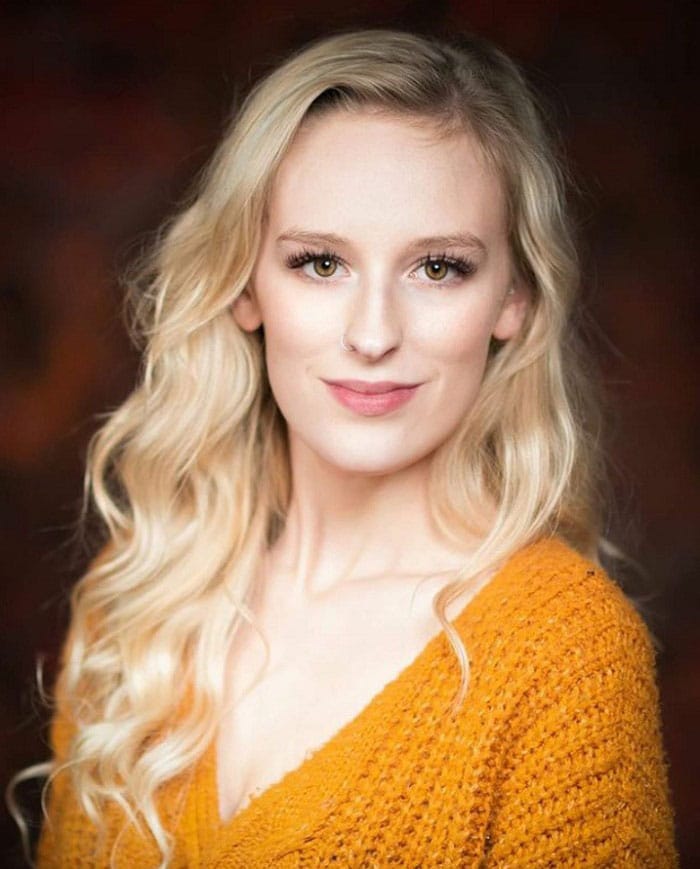 "I am an actress and I have been working professionally for a year and a half now. I love how different and fairly fast paced set life can be and I absolutely adore the other people I work with from both cast and crew."

"With my journey I hope to inspire other young women to have enough self-confidence to unapologetically chase their dreams as I am doing with mine."

"I think sometimes keeping a talent just for yourself is okay. I have some I keep to myself still. But don't keep it to yourself for fear of failure"

"I always say failure is simply the universe redirecting you to your true destiny"

"I believe today's women are trailblazers and leaders; and I truly believe that we will see even more powerful and successful women in the future as a result"

"My motivation is the goals I have set for myself everyday. I try to do at least one thing each day to bring myself closer to my biggest goals"
She is determined, enterprising, dedicated every day to her goals, to her dreams, to her country. My guest is a spontaneous, vital and noble woman.
It is a privilege to present from Placentia – Newfounland- Canada Cassidy Barry, Miss Universe Canada 2020 finalist, young model and actress, certified nail artist and future certified trauma surgeon.
Cassidy gives me an exclusive interview and I welcome her !!!
Welcome Cassidy Barry!!!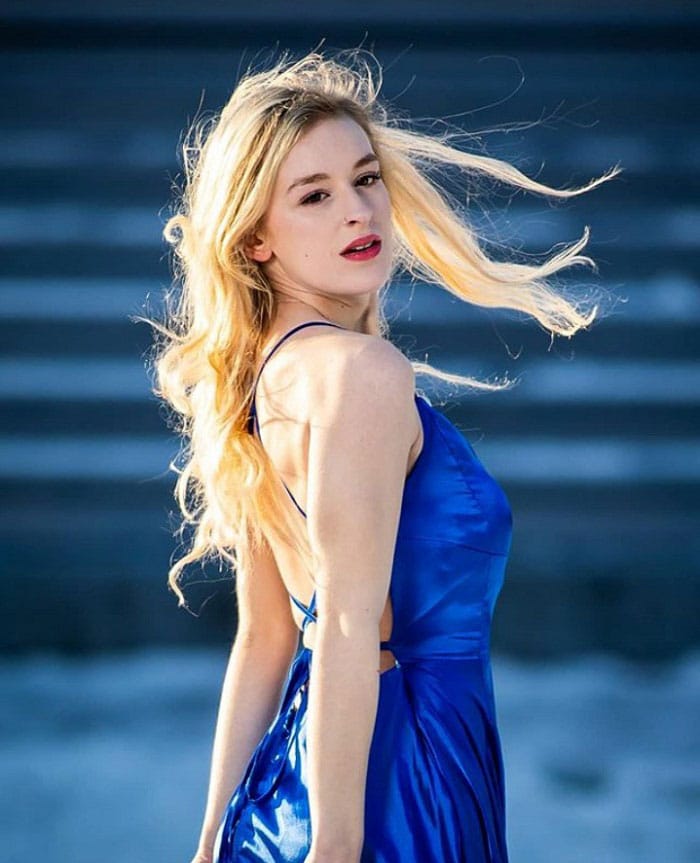 1.- Cassidy, you were born in Placentia – Canada,What do you like about your hometown? What are your hobbies? What makes you laugh a lot or does it give you a lot of joy?
I grew up in Placentia Canada which is a small fishing town on the island of Newfoundland with lots of rolling hills and tall trees. As an adolescent I entertained myself with lots of hiking and other outdoor adventures including riding ATVs and snowmobiles all of my family still reside there so I love to visit them.
2.- Are you Actress? Why did you decide to embrace this profession? What do you like most about your profession?
I am an actress and I have been working professionally for a year and a half now. I always enjoyed entertaining people since I was young because I was so dramatic. I had acted all throughout my school years and upon leaving my hometown for the capital city I was met with opportunity to act in a very small background role, and well the rest is history. I love how different and fairly fast paced set life can be and I absolutely adore the other people I work with from both cast and crew. Acting is not my full time job however. I am actually a nail tech by trade who is still in university.
3.- Model and Miss Universe Canada 2020 National Finalist, When do you decide to take your first steps as a model and beauty pageants? What feeling do you have achieving your dreams, your passions and being a recognized woman today?
I took my first steps as a model about four years ago when I did a promotional photo shoot for a friend of a friend; I never expected to continue modelling. I entered my first pageant two years ago it was a local pageant for the title of Miss Newfoundland. I had a dream of competing in a pageant for years, and as a teen I would fill out an application every year and then throw it away because I thought I wasn't good enough or pretty enough. Two years ago it was absolutely a leap of faith when I sent my application and I had the time of my life meeting and connecting with other like-minded women. I return the following year and won the title of miss photogenic. Now as I prepare for Miss universe Canada I am excited, humbled, and especially thankful for every single person who has been a part of my journey; It truly takes a village. With my journey I hope to inspire other young women to have enough self-confidence to unapologetically chase their dreams as I am doing with mine.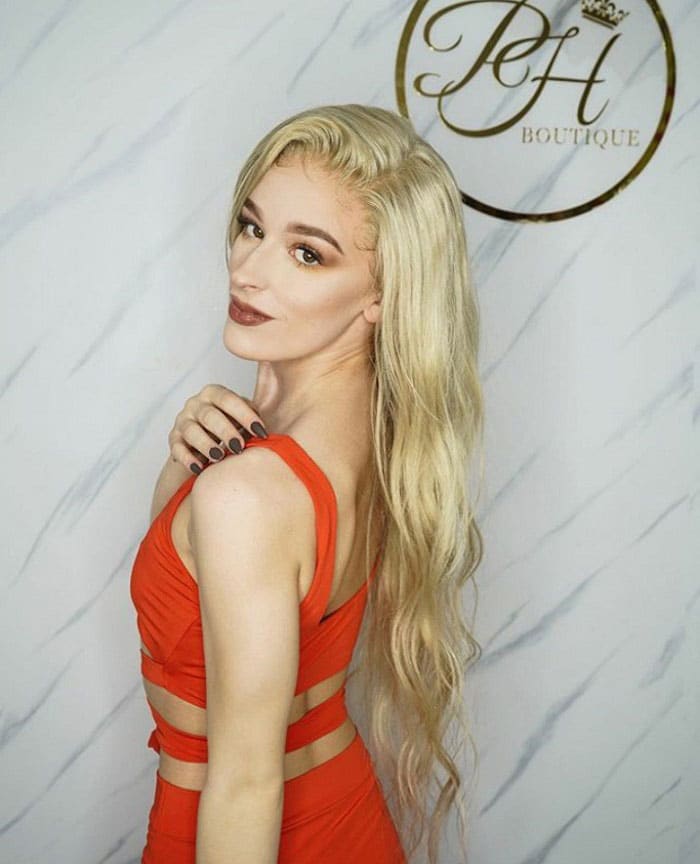 4.- What do you think is the distinctive, unique stamp of Cassidy in each activity carried out as a person?
I was in the creative so physically you know when I'm there or if I'm involved in something by the presence of a handmade craft or something is covered in crystals. Other than physically I try to do everything with caring air because I love when people are comfortable around me.
5.- Whats is the main virtue that any woman must have to be a model?
Honestly, to be a model is like many other jobs, in that you must be hard-working. It is not always as glamorous as the final shots can make it look. I also believe you need to know who you are and what you believe before you begin modelling because you will eventually have a job that conflicts with you as a person and it's up to you to decide if you want to walk away. Finally a strong back bone is a must because just like many other jobs, you are going to be told no more than yes. But don't let it discourage you; some people just have a certain set of criteria that you may not always fit. It's not personal.
6.- Are you aware of being an influential woman for many girls who want to be beauty queen? How important is it to you to be an idol for many girls and teenagers?
being Influential has never actively been a goal of mine, but I have had many people reach out to inform me that something I posted impacted them in a positive way. To me many people look at their idols, from which they take influence, as a perfect person; which can make me uncomfortable because I am far from perfect. But I understand how extremely important your idols and outside influences are in your formative years because you need someone you relate to. That's why I try to be as transparent as possible on my social media. If someone wants to think of me as their idol or take influence from me, I am more than happy. But, I will never intentionally feed people an image of false perfection.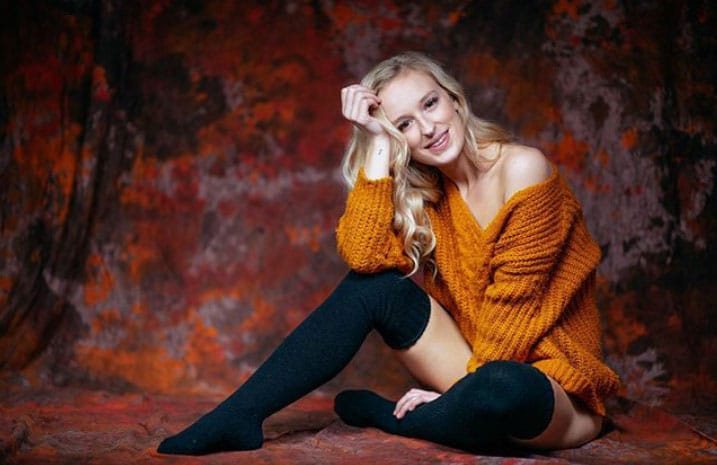 7.- What was your feeling the first time you modeled in front of a video camera?
The first time I modelled was terrifying honestly. I was nervous, completely out of my comfort zone, and I felt awkward because posing wasn't something I had really studied or try to learn before then. Now I love it! It just takes practice.
8.- What do you think about the power of social networks today?
I think social media is an extremely powerful tool that has the potential to result in positivity. That's why I believe everybody- no matter if you have zero or 1 million followers- should make a conscious effort to use their social media platforms to foster some form of positive impact, even if that is just posting animal videos to make people smile.
9.- Whats your favorite social network?
Instagram is easily the one I'm on most because I do a lot of business through there. So I guess I would call that my favourite, but really any platform with dog videos is my favourite.
10.- What would you advise young people who have talent but do not dare to take the next step? What would you advise parents who do not support their children's talents?
I think sometimes keeping a talent just for yourself is okay. I have some I keep to myself still. But don't keep it to yourself for fear of failure. Everybody gets rejected at least once. I always say failure is simply the universe redirecting you to your true destiny. As for parents, I highly encourage them to try and provide their child at least some sort of recognition of their talent in a positive light. Your support means so much to your child and will honestly propel them forward.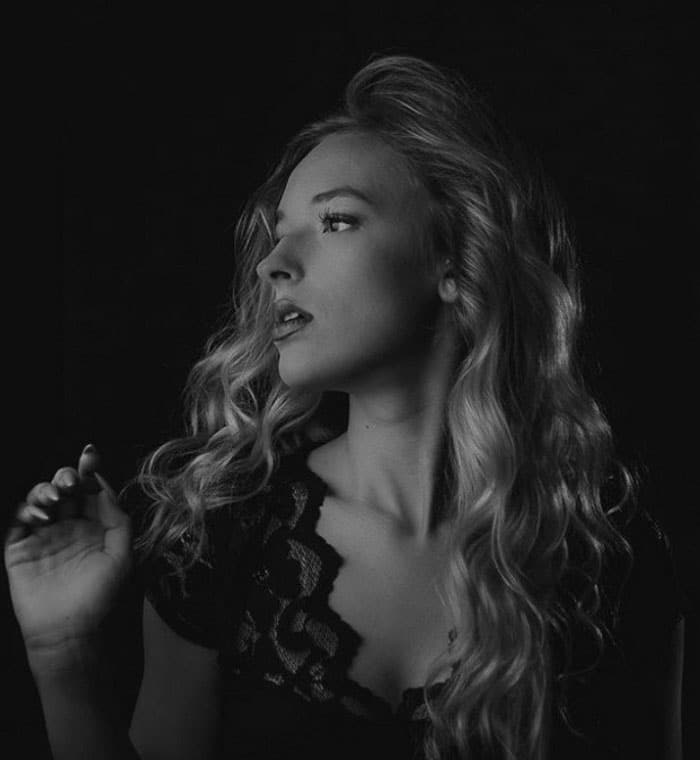 11.- Have you thought about being a TV Host? Do you like the entertainment industry?
I've never really thought about being a TV host simply because my career goal is to become a surgeon. But I wouldn't be opposed to the idea. I like the entertainment industry but I will admit it is not for everybody because the hours are inconsistent and sometimes very long.
12.- Worldwide, women have acquired a greater role even though there are societies where they are still abused. What is your opinion of the role of women in the future in these societies?
I believe today's women are trailblazers and leaders; and I truly believe that we will see even more powerful and successful women in the future as a result. Women are shaking things up and standing up for one another globally and we see positive changes. We have amazing females in leadership roles all over the world which should be teaching and inspiring young girls everywhere to shatter glass ceilings.
13.- Cassidy, what is your motivation and what do you feel grateful for every day?
My motivation is the goals I have set for myself everyday. I try to do at least one thing each day to bring myself closer to my biggest goals. I feel incredibly grateful every day for the loving and supportive family and friends I have including my boyfriend and dog. I find more reasons every single day to be thankful for them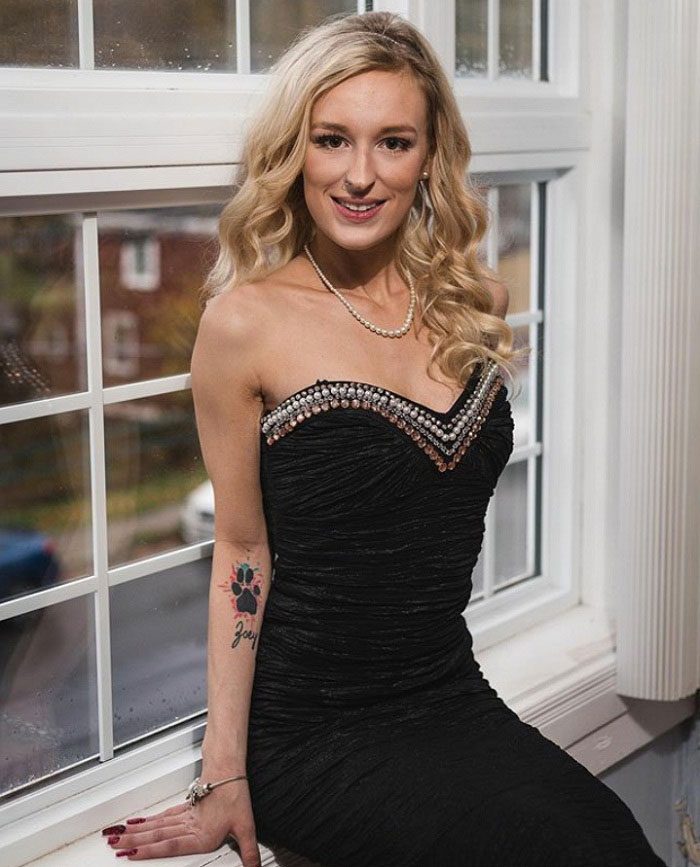 14.- Cassidy What countries do you know? What other countries would you like to know and which places do you recommend to visit from Canada?
I have only ever lived in Canada, but I have travelled throughout a large part of Canada including living in Quebec for a month while studying French at 16. I have also been to some of the US and my favourite place there is Salem Massachusetts. As for places I want to visit, South Africa, Thailand, Philippines, and Brazil are all high up on my list of places to go.
15.- You and me (Jaime William) are going to play ping pong, I will tell you one word and you will answer with another word that comes to your mind.
Marriage – Family
Childrens – Babies
Love – Hearts
Canada – Freedom
Travel – Airplane
Abortion – Choice
Dance – Club
Sing – Song
Europe – Paris
America – New York
Sport – Hockey
Money – Dollars
Parents – Mom and Dad
Dreams – Sleep
Passion – Work
16.- Cassidy, these final lines are your
Finally I would just like to say a sincere thank you for reaching out to me for this interview and I hope I've answered all the questions as best as I could!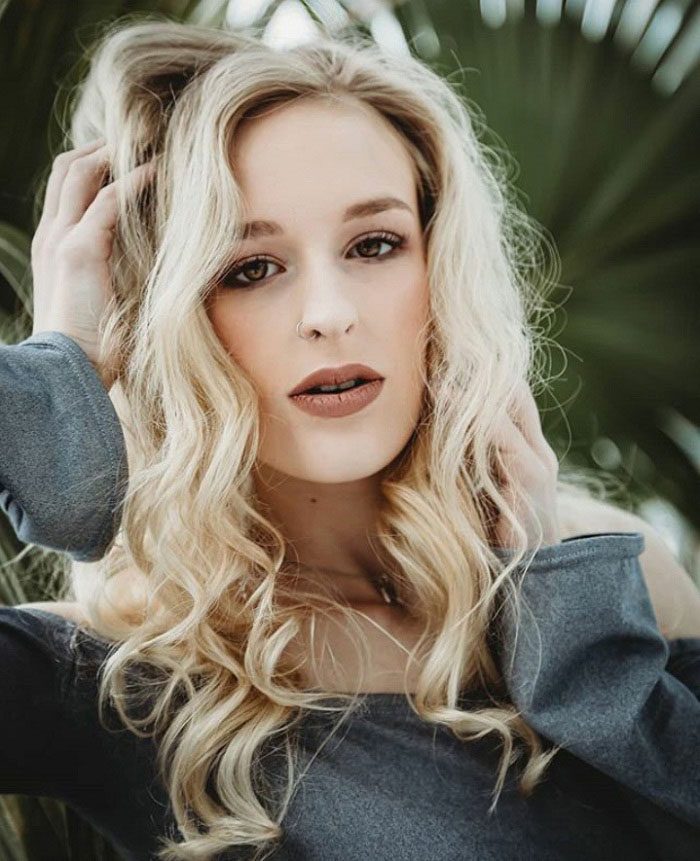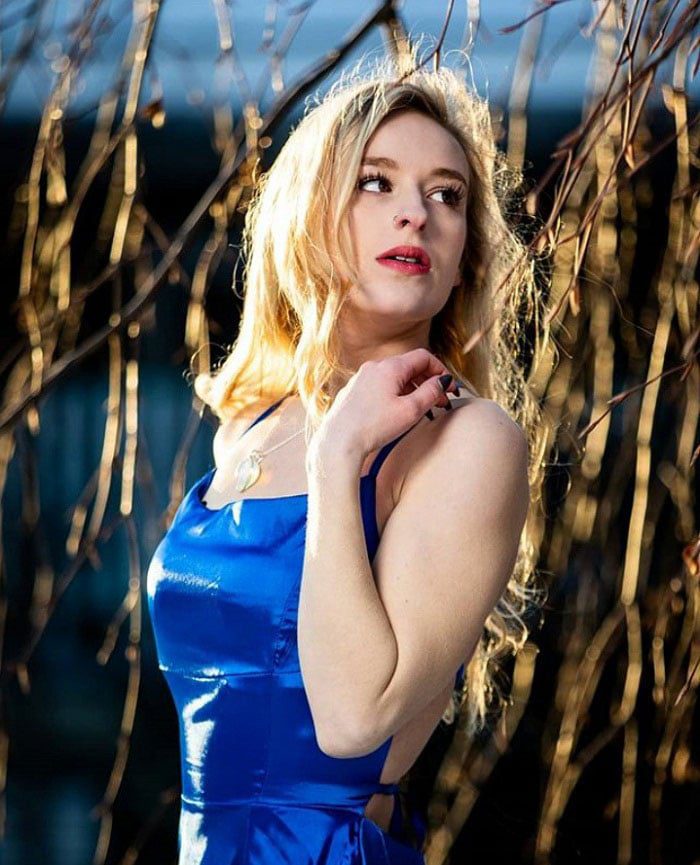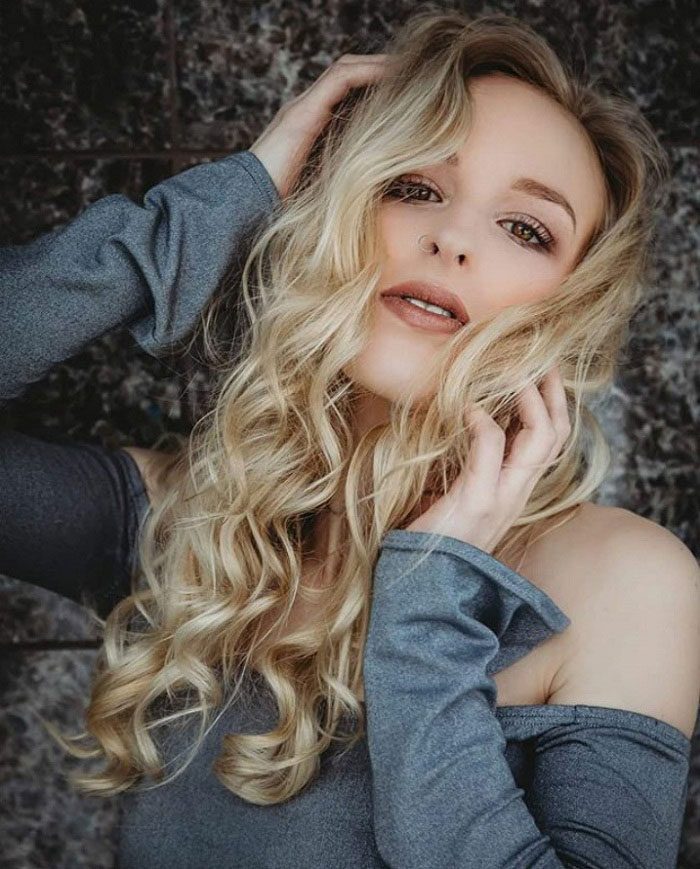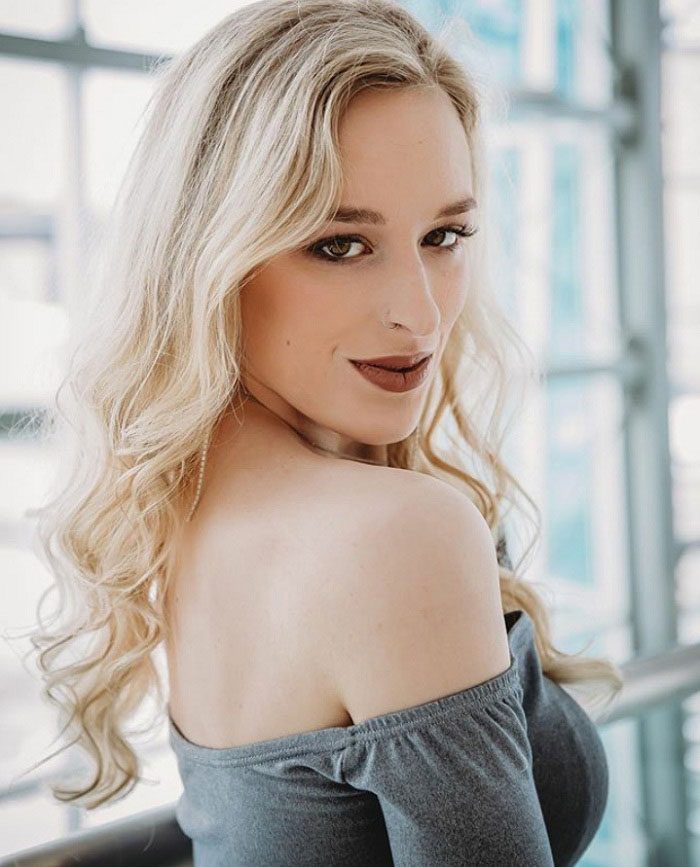 Interview conducted by Jaime William Mostacero Baca with Cassidy Barry – Canada 
English language
Contact: Instagram – Email
Interview authorized in writing by Instagram – Email: Cassidy Barry  – Perumira – Jaime William
All Rights Reserved in the name of Cassidy Barry  – Perumira – Jaime William