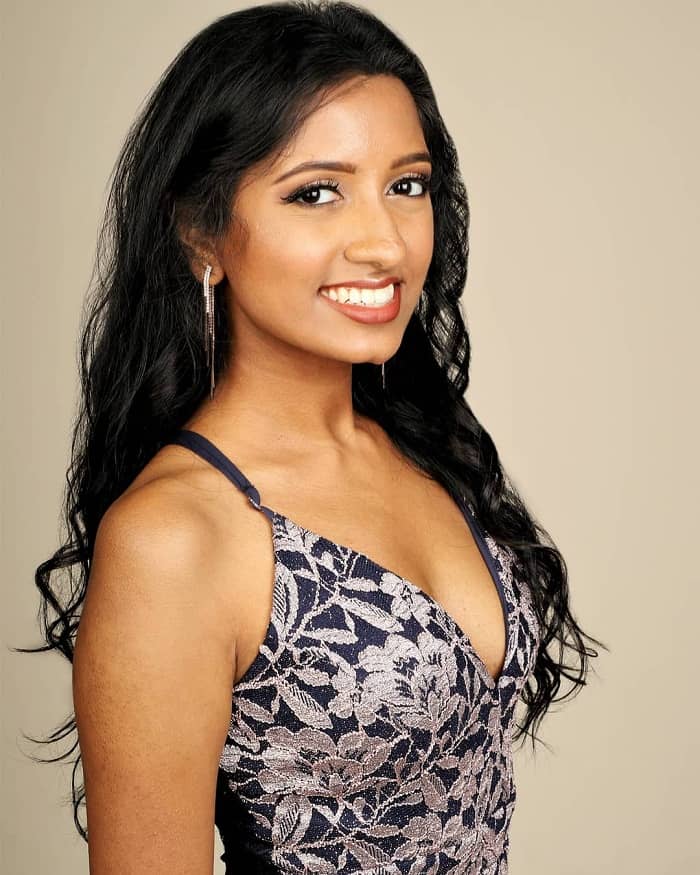 Neelam Patel – Miss Universe Canada 2020 Delegate
Neelam Patel – Miss Universe Canada 2020 Finalist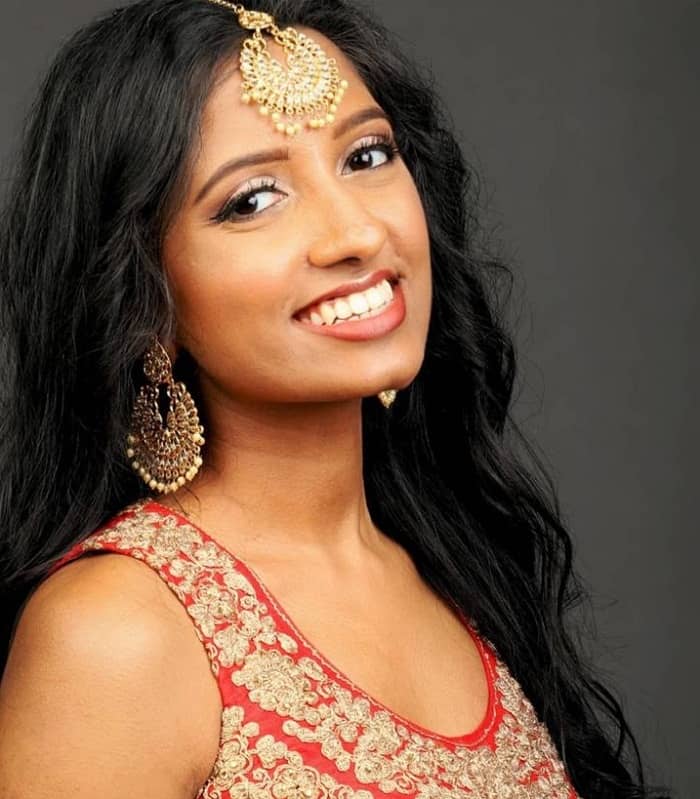 "I enjoy being outdoors in nature and going hiking with my family and friends. Hiking helps me get physical exercise and there's always an amazing view at the top."

"I hold a Master's degree in Science and I'm a certified low vision specialist. I decided to embark this profession because I wanted to help people see."

"My platform at Miss Universe Canada is about raising awareness on eye care and advocating for people with visual impairments."

"A true beauty queen is compassionate and she genuinely cares for other people."

"I want to do a humanitarian trip in the future to provide services to people in need."

"I wold advise young people to challenge themselves and get out of their comfort zone because that is truly where you see the greatest improvements"
She is sensitive, supportive, genuine, spontaneous and her vocation is always to help others.
It is a great honor to present from Dollard-Des-Ormeaux, Quebec to Neelam Patel, Certified Low Vision Specialist and Miss Universe Canada 2020 Finalist.
Neelam works on projects to ensure true inclusion and helps people with visual impairment and gives me a super interview.
Welcome Neelam Patel !!!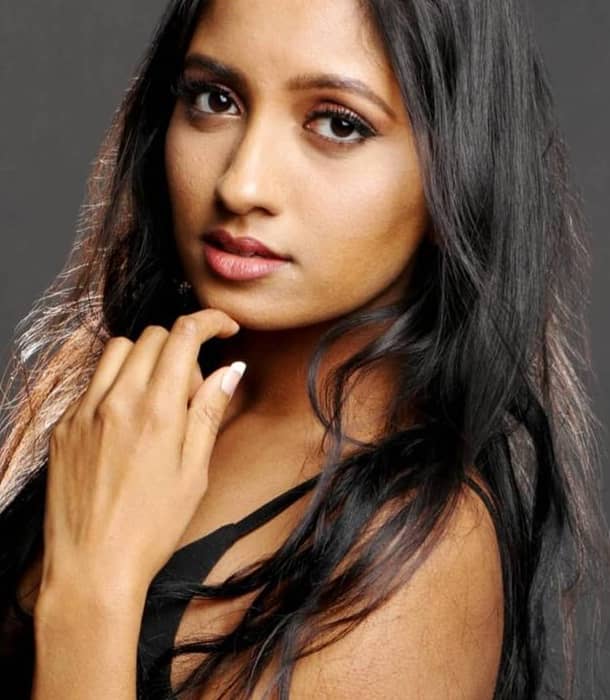 1.- Neelam, you were born in Montreal, Quebec – Canada ,What do you like about your hometown? What are your hobbies? What makes you laugh a lot or does it give you a lot of joy?
One of my favourite touristic spots in Montreal is Mont Royal. You're able to get an amazing view of the city and if you visit Mont Royal after sunset, you'll see the city light up.
I enjoy being outdoors in nature and going hiking with my family and friends. Hiking helps me get physical exercise and there's always an amazing view at the top.
2.- Are you Graduate with Master of Science? Why did you decide to embrace this profession? What do you like most about your profession? Are you participating in a project dedicated to people with visual disabilities?
I hold a Master's degree in Science and I'm a certified low vision specialist. I decided to embark this profession because I wanted to help people see. I enjoy finding optical devices that can help people with visual impairments use their residual vision better. My platform at Miss Universe Canada is about raising awareness on eye care and advocating for people with visual impairments. At work, I am currently working on a new project to help make government buildings more accessible to people with visual impairments.
3.- Miss Universe Canada 2020 National Finalist, When do you decide to take your first steps as a model and beauty pageants? What feeling do you have achieving your dreams, your passions and being a recognized woman today?
I took the decision to compete for Miss Universe Canada during my Master's degree in 2018. Since I was studying vision, it made sense to compete in 20/20 (also known as, perfect vision) and make my platform focus on vision care. I am extremely excited to be competing in a national pageant and grateful for the opportunity to share my passion of vision care.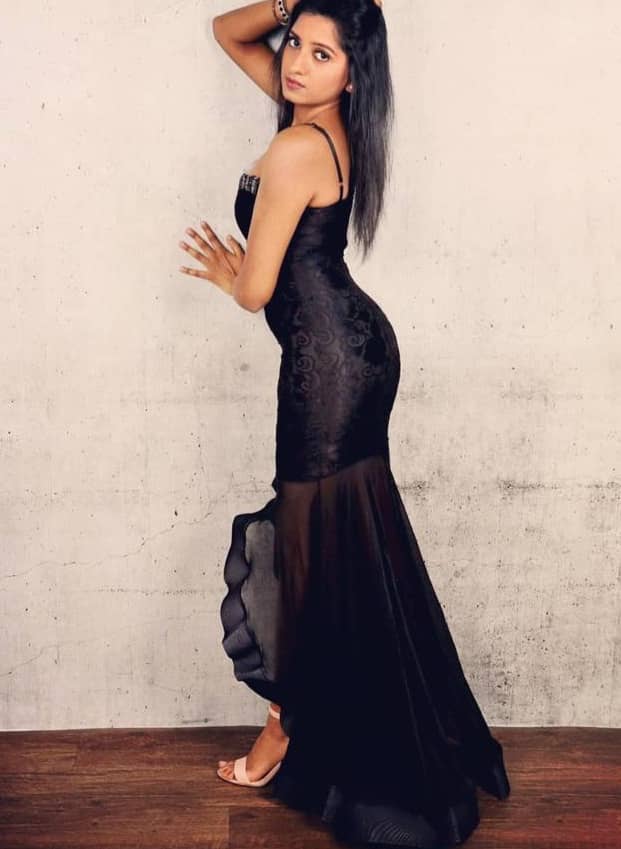 4.- What do you think is the distinctive, unique stamp of Neelam in each activity carried out as a person?
Neelam is a disciplined person and she is able to allocate time to her priorities. Neelam always joined various extracurricular activities at school and was able to maintain her academic average.
5.- Whats is the main virtue that any woman must have to be an beauty queen?
A true beauty queen is compassionate and she genuinely cares for other people.
6.- Are you aware of being an influential woman for many girls who want to be beauty queen? How important is it to you to be an idol for many girls and teenagers?
I think it's exceptionally important to be a positive role model for young girls. I want to inspire them to pursue their education and then use that knowledge to positively impact the people around them. As a low vision specialist, I help people with visual impairments on a regular basis. I want to do a humanitarian trip in the future to provide services to people in need.
7.- What was your feeling the first time you modeled in front of a video camera? What did you feel the first time at a beauty pageant?
I felt nervous and self-conscious the first time I competed in front of people at a pageant. However, in the past few years, I started to become more comfortable with who I was and I've been preparing for Miss Universe Canada since the beginning of the year. I'm confident and ready to go on stage again!
8.- What do you think about the power of social networks today?
Social networks have an important role today. They help us connect and share our message with people from all around the world. Instead of feeling isolated, during the pandemic social network helped bring people together virtually.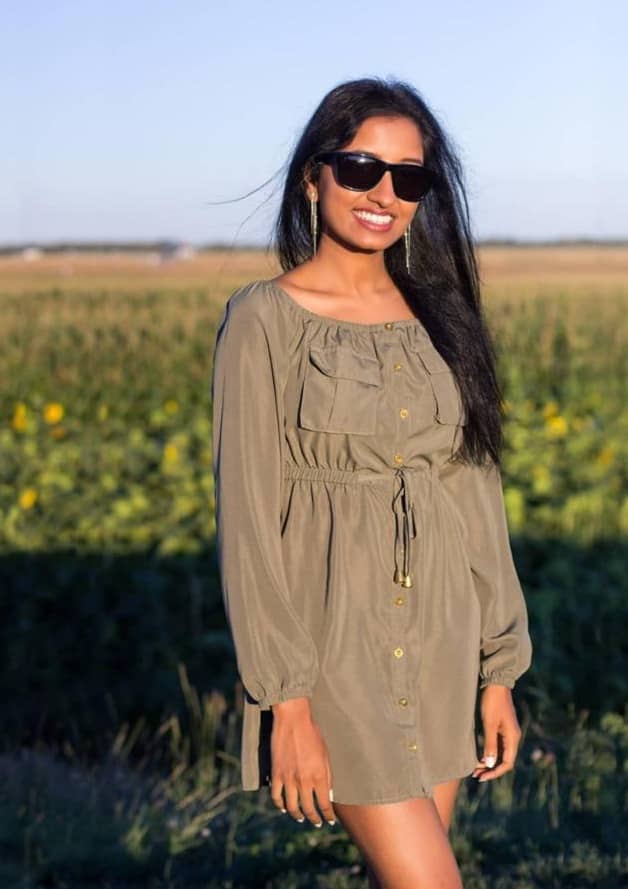 9.- Whats your favorite social network?
My favorite social network is Facebook. Although I don't use it as much now, I used it a lot during school because all my courses had study groups on Facebook where we shared our notes.
10.- What would you advise young people who have talent but do not dare to take the next step? What would you advise parents who do not support their children's talents?
It's terrifying to leave your comfort zone however, that's honestly where you see the most growth. Growing up, I was always focused on education and I never thought I would enter a pageant. Looking back now, it was the best decisions I could've ever made. I pushed myself in new ways and discovered my true potential. I wold advise young people to challenge themselves and get out of their comfort zone because that is truly where you see the greatest improvements. Most parents that don't support their children's interests is because they don't understand it therefore, I would advise those parents to ask questions and learn why it's important to their children.
11.- Have you thought about being an actress? Do you like the entertainment industry?
I always wanted to work in the healthcare field and I never thought of a career in the entertainment industry. However, I do enjoy pageantry and hopefully I could become a spokesperson or an ambassador one day.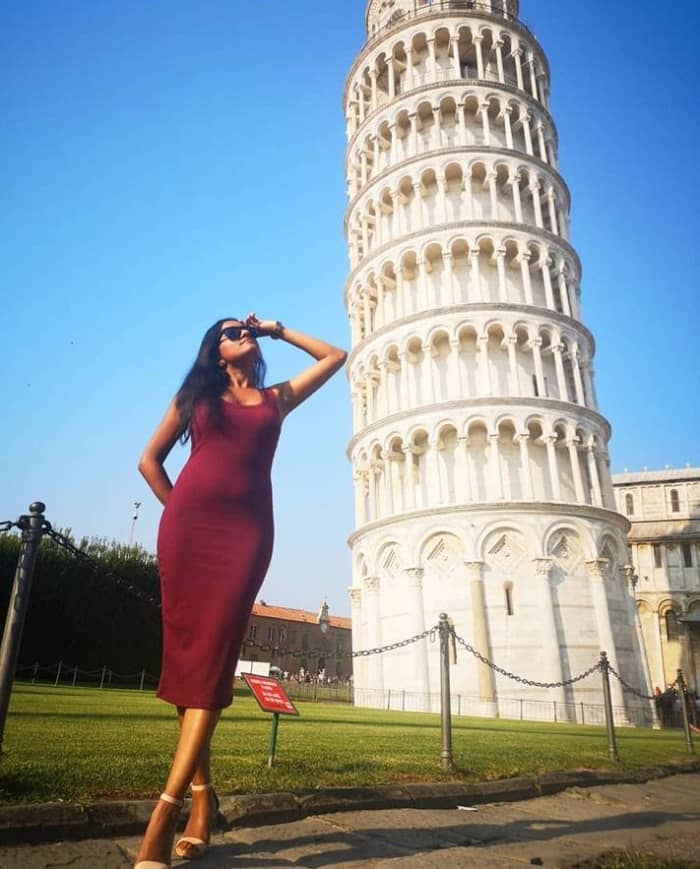 12.- Worldwide, women have acquired a greater role even though there are societies where they are still abused. What is your opinion of the role of women in the future in these societies?
Although we've been moving in the right direction, gender equality requires more work. There are societies where women are still being treated unfairly. I believe that men and women need to work together to reach gender equality because it affects everyone. Women are educated, strong and capable of accomplishing great things.
13.- Neelam, what is your motivation and what do you feel grateful for every day?
I am grateful for my health and the health of everyone else around me. I am grateful for the opportunity to compete at a national pageant.
14.- Neelam What countries do you know? What other countries would you like to know and which places do you recommend to visit from Canada?
I have traveled to India, Italy, Switzerland, France, England and the United States. I hope to travel to Greece, Thailand, Japan and Iceland one day. I have only been to Quebec, Ontario and Alberta in Canada and they are all amazing provinces to visit!
15.- You and me (Jaime William) are going to play ping pong, I will tell you one word and you will answer with another word that comes to your mind.
– Marriage – love
– Childrens – future
– Love – safe
– Canada- home
– Travel – explore
– Abortion – choice
– Dance – Bollywood
– Sing – Selena Gomez
– Europe – Italy
– America – Hollywood
– Sport – hockey
– Money – work
– Parents – nurture
– Dreams – goals
– Passion – vision care
– Madness Percentage –
– Character – compassionate
16.- Neelam, these final lines are your
Neelam is also raising awareness and fundraising for SOS Children's villages which is one of the charity of choice for Miss Universe Canada. This organization helps orphaned and abandoned children around the world by providing them with food, clothes, education, medical care and a loving home.
Please donate to SOS Children's Villages and vote for Neelam Patel on the Miss Universe Canada website.
Thank you.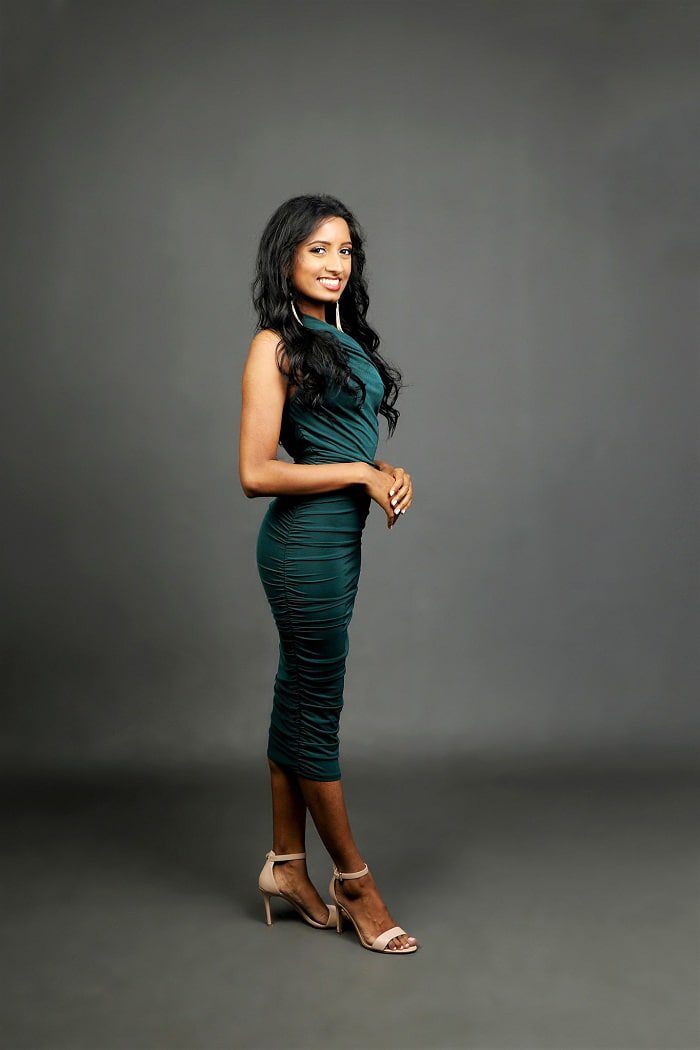 Interview conducted by Jaime William Mostacero Baca with Neelam Patel – Canada
English language
Neelam Patel Contact: Instagram – Email 
Interview authorized in writing by Instagram – Email: Neelam Patel   – Perumira – Jaime William
All Rights Reserved in the name of Neelam Patel   – Perumira – Jaime William