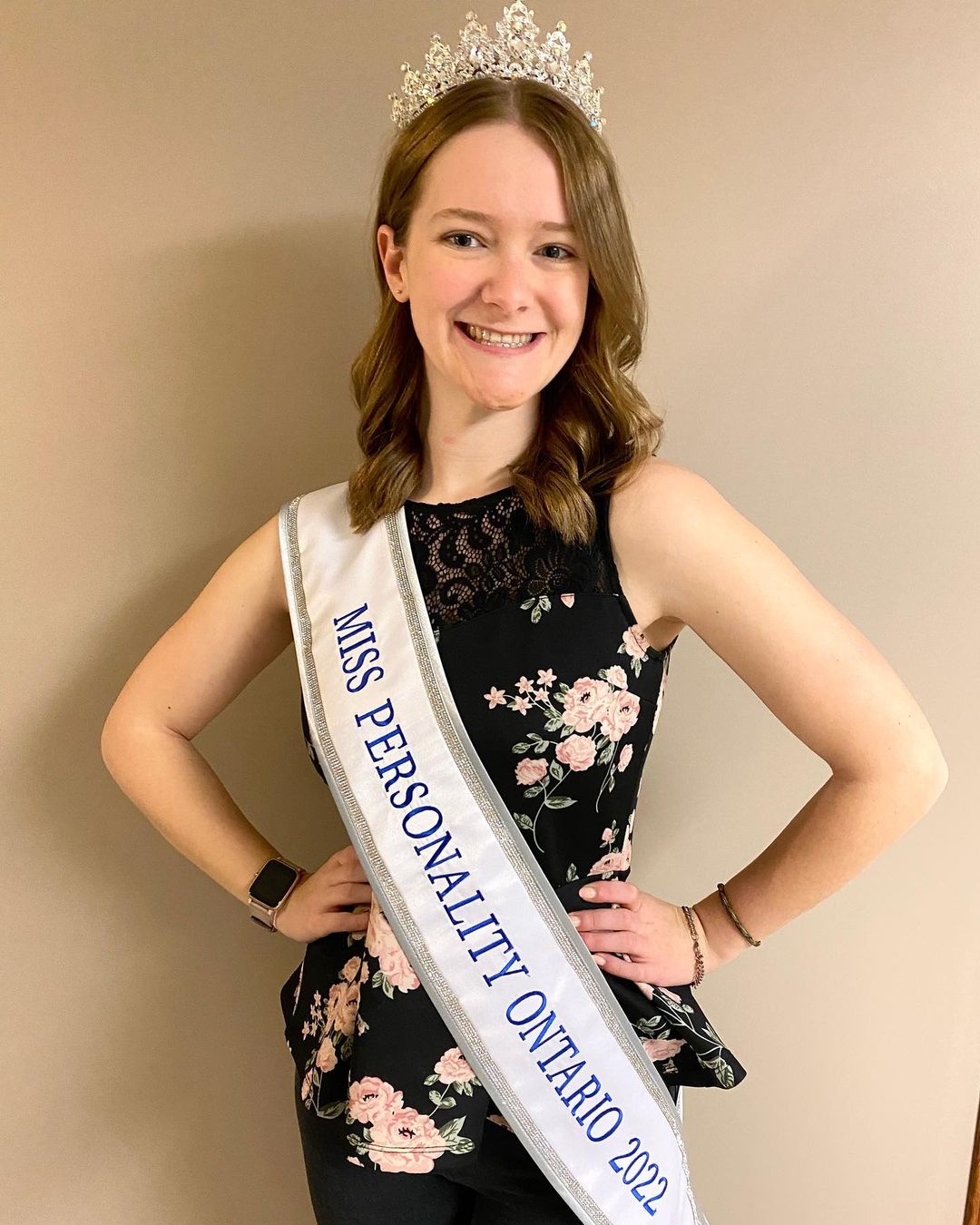 Emilee Schevers @emileeschevers

Emilee Schevers @emileeschevers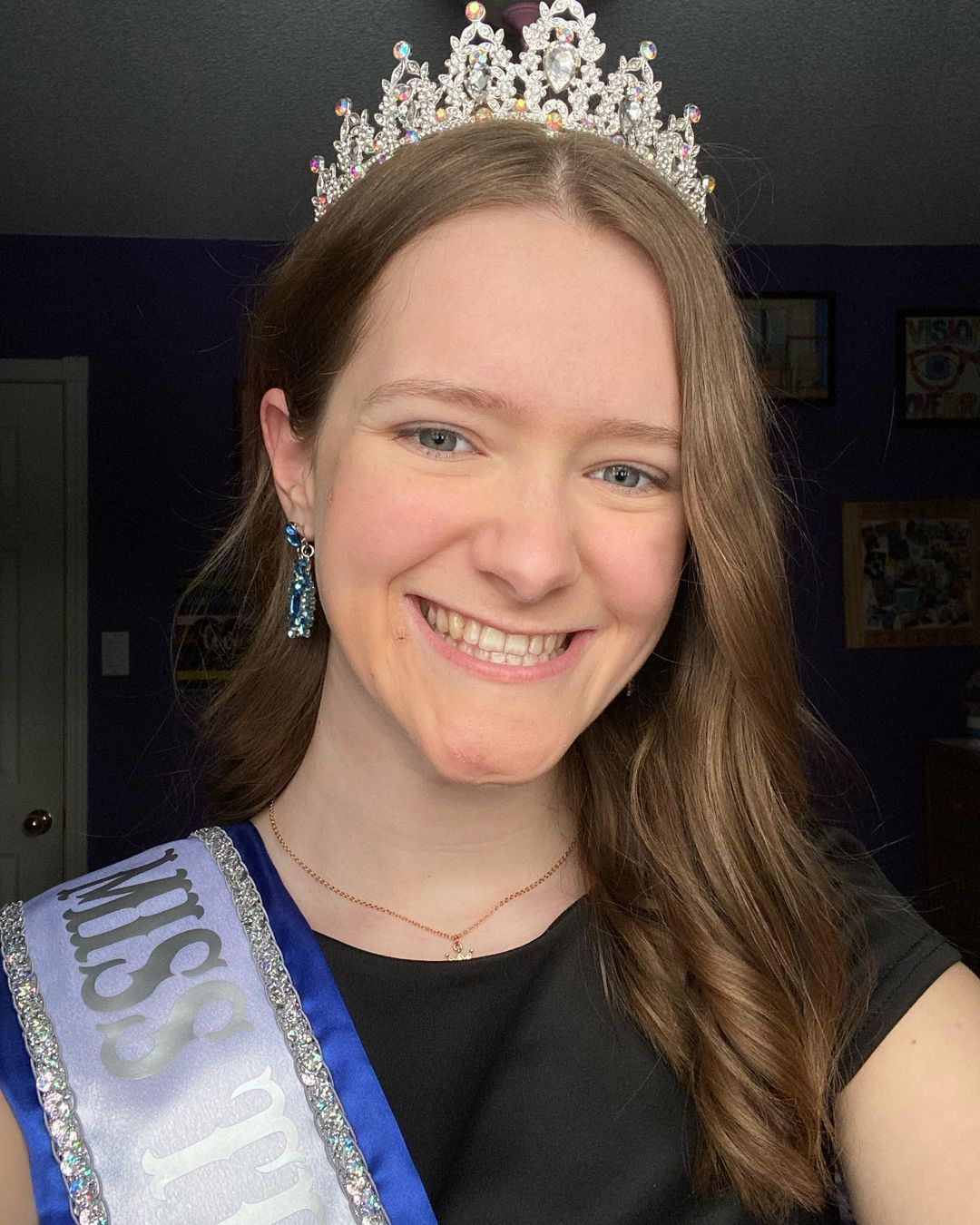 "I grew up in the country with access to activities like kayaking, hiking, swimming, and the beauty of nature right in my backyard…"

"When you surround yourself with positive people, it influences your own mindset and is the reason I radiate positivity…"

"I am now Miss Personality Ontario 2022! When I won my first title, Miss Teen Personality Ontario 2021, I truly could not believe it."

"The stamp of Emilee truly is saying "yes" to every new opportunity regardless of how scary or intimidating it may feel."

"I have always believed in "finding the ability in disability" and tat everyone ahs their own uniqueness."
It is an honor to present from Ontario – Canada Emilee Schevers, model, beauty queen, Miss Personality Ontario 2022, Miss Teen Personality Ontario 2021 . Emilee's great energy, joy and smile make her beauty stand out that much more.
Emilee and her natural beauty grants me a wonderful interview.
Welcome Emilee Schevers!!!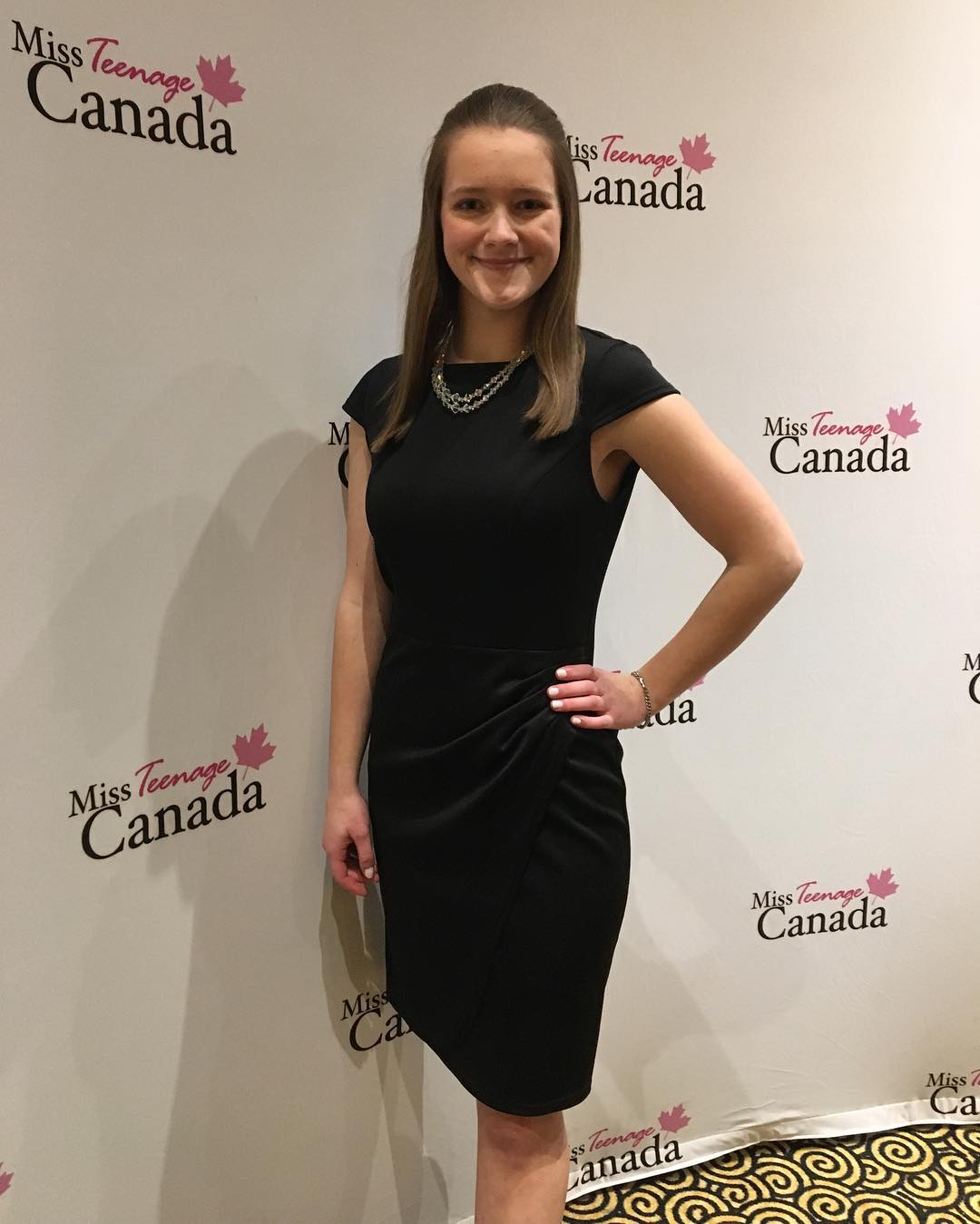 1.- Emilee, you were born in Canada? What do you like about your hometown in Canada? What are your hobbies?
I was born in Kawartha Lakes, Ontario and have moved around Ontario for the past few years. I love my hometown as it has truly nourished my love for the outdoors over the years. I grew up in the country with access to activities like kayaking, hiking, swimming, and the beauty of nature right in my backyard. For that, I am truly thankful as I know not everyone ahs such opportunities.
2.- What makes you laugh a lot or gives you a lot of joy?
I have learned to surround myself with caring and positive people who lift me up. When you surround yourself with positive people, it influences your own mindset and is the reason I radiate positivity. I laugh at myself, be silly, and not take life too seriously. I get so much joy out of being with others and appreciate quality time with family and friends.
3.- Model, Beauty Queen, Miss Personality Ontario 2022, When do you decide to take your first steps as a model and beauty pageants? What feeling do you have achieving your dreams, your passions and being a recognized influencer woman today?
I was first introduced to modelling in my early teens. I was a part of a program that gave modeling opportunities to young girls in a fun and explorative way. I also got the opportunity to walk in my first runway show in this program. While I loved it, I fell out of it to focus on school since I didn't think I could pursue it as a career. It wasn't until 2019 that I entered my first beauty pageant. Unfortunately, it was not an incredibly positive experience for me and I didn't think I would I would enter another pageant.
When the pandemic hit, I was introduced to a whole new system of pageantry that was based on personality. I thought I would give it a shot with all the free time I had on my hands and surprisingly placed Top 5! This huge boost of confidence drove me to continue and I am now Miss Personality Ontario 2022! When I won my first title, Miss Teen Personality Ontario 2021, I truly could not believe it. This was not an industry I saw myself in, but my inner princess felt so fulfilled!It wasn't until  This title was not only a win for me but for every disabled woman who wanted to compete in a pageant but didn't feel like they could win because of their disability. That feeling remains with me to this day. I am so thrilled to be a role model to the younger generation and encourage them to embrace their uniqueness.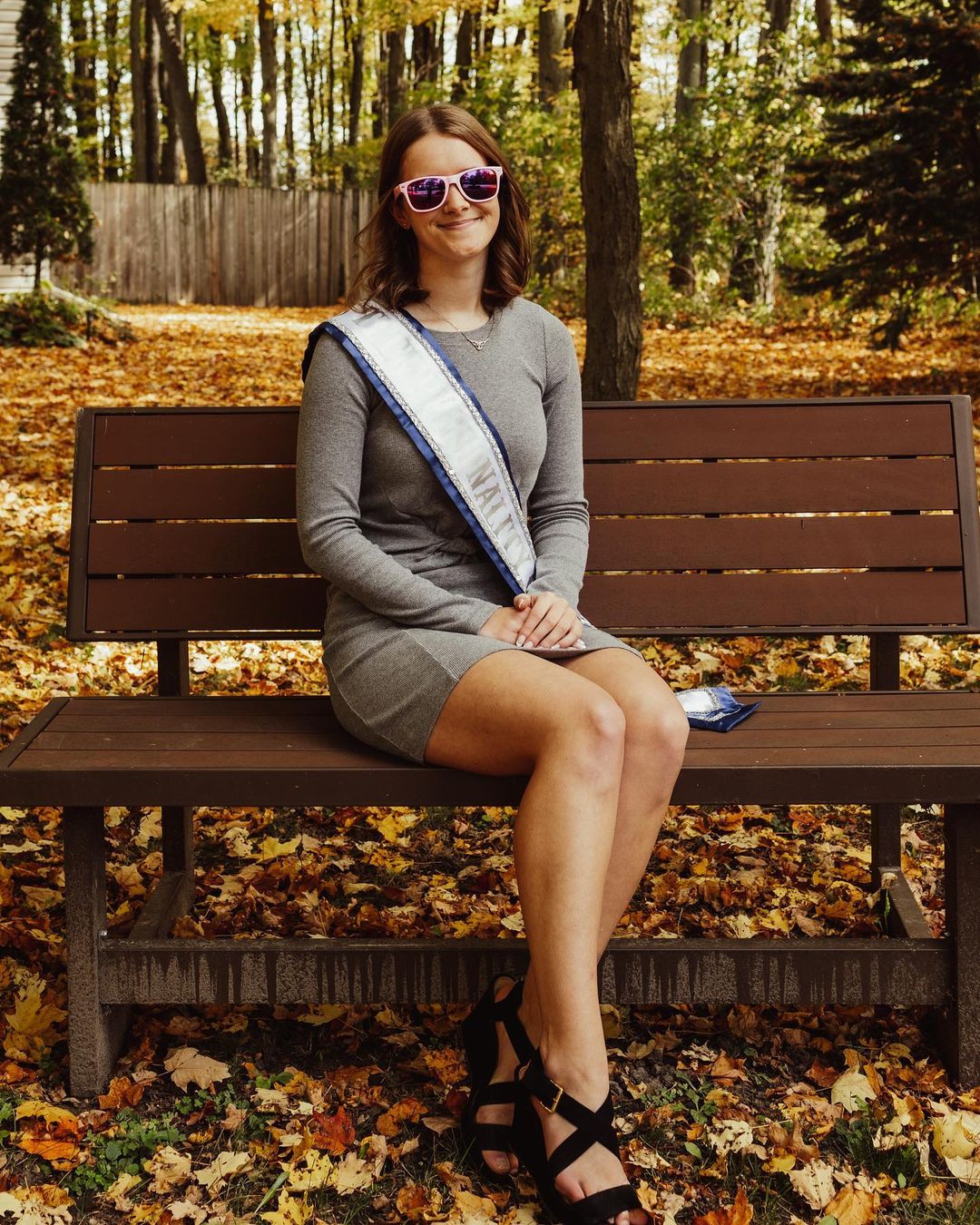 4.- What do you think is the distinctive, unique stamp of Emilee in each activity carried out as a person and model?
I approach every new activity with an excitedness and willingness to try. The stamp of Emilee truly is saying "yes" to every new opportunity regardless of how scary or intimidating it may feel. This has made me the person I am today and is the reason for all of my successes!  I have allowed myself to not be limited by my disability, but rather empowered by it. When I am told that I cannot or should not do something because it was not made for someone who is blind, that makes me want to do it even more.
For this reason, when I started entering pageants. I was using my cane in my submissions. It not only allowed me to stand out, but is a part of who I am that should not be hidden because society says it is "different". I have used this to break down the stereotypes associated with blindness and that mobility aids aren't "beautiful". My cane helps me feel confident and is beautiful.
5.- What's is the main virtue that any woman must have to be an international model?
Confidence in exactly who you are. When you try to fit society's mold or be what you think others want you to be, you will not be as successful as when you are comfortable in your own skin. If modelling and pageants have taught me anything, it is that success comes from your own confidence in your abilities and self. I believe that confidence comes from within. It is a mindset and when you believe it, it will show on the outside.
6.- Are you aware of being an influential woman for thousands of girls who want to be models? How important is it to you to be an idol for many girls and teenagers?
I am so proud that I have had the opportunity to be a role model to young girls. I especially hope that I am a role model for young girls with disabilities. When I wanted to model and enter pageants, my main deterrent was that nobody who was blind had won a pageant before, so how could I? For ay other young girls who thought the same thing, I hope I have shown that IT IS POSSIBLE!
7.- What was your feeling the first time you modeled in front of a video camera? What did you feel the first time at a beauty pageant?
When I started modelling, I was so nervous! I thought I would do it wrong or fall over. I was so thankful for the coaching and advice from the experienced models around me who made me feel so much more comfortable in front of the camera. They also taught me that I was okay to fall down, as long as you got back up after (both literally and metaphorically) and that is something that I have always kept in mind to this day.
When I entered my first pageant, it was so intimidating being around so many other strong woman and role models. Everyone seemed to know what they were doing and it was such a chaotic space to navigate with a visual impairment. I felt so out of place and had no confidence! Needless to say, I was able to overcome that by talking to pageant coaches, other delegates, and deeply understanding why I wanted to be there and how I was going to present myself. Now, I have full confidence when I compete.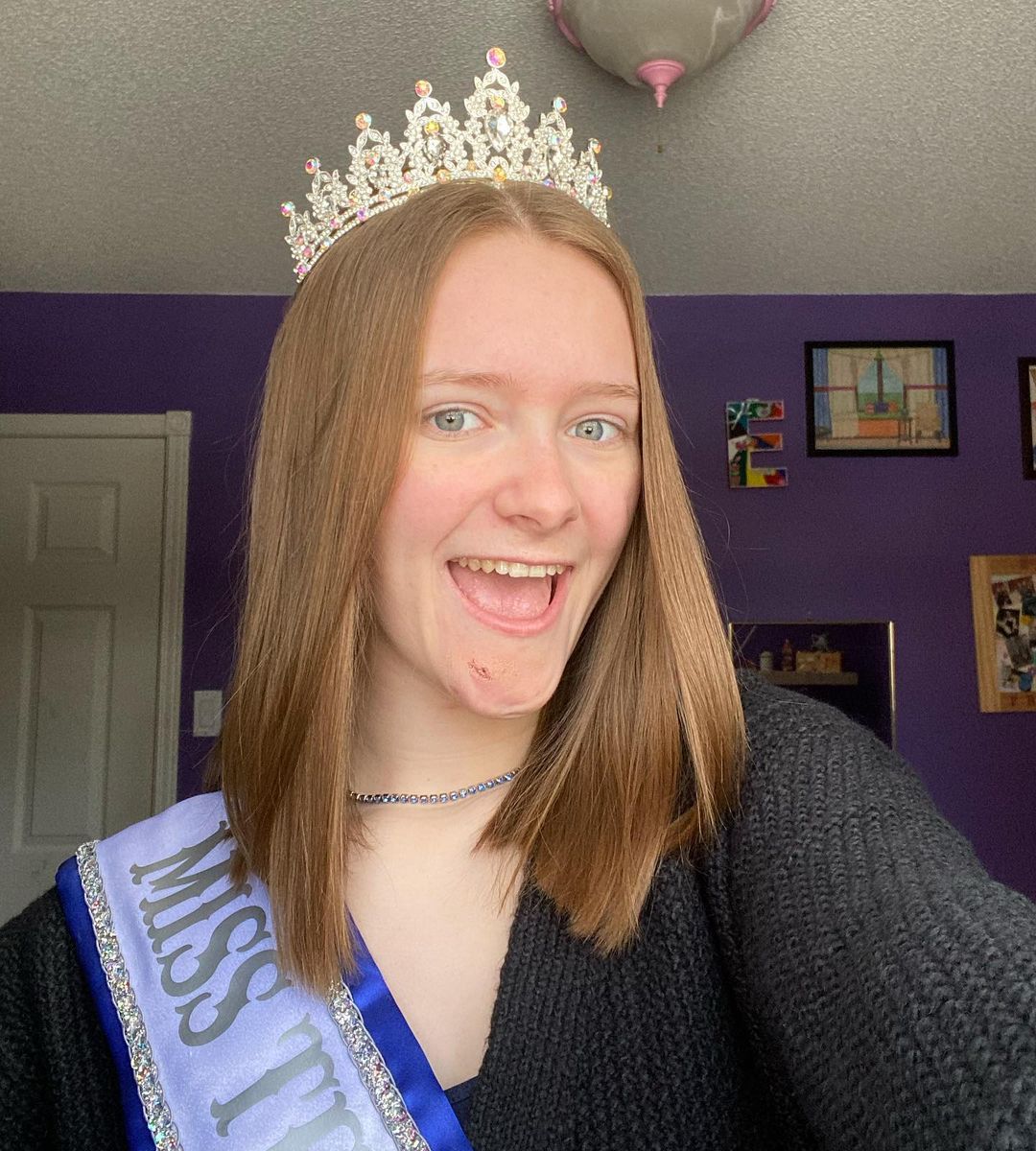 8.- What do you think about the power of social media today?
I think social media is the #1 most influential tool out there today. It can be one of the most toxic places but one of the most inspiration and positive. My ability to surround myself with positive individuals definitely extends to social media. I choose to follow people who will provide positive, relevant, and uplifting content. As well, I choose to do the same myself. I use social media to influence the way people view disabilities and try to turn a word that originally has a negative connotation, into a positive.
9.- How do you like to interact with your followers on social media? What's your favorite social media?
My favourite social media platform is definitely Instagram, which is hilarious because it is the most visual and usually inaccessible (maybe that's why I chose it, I like a challenge). Through social media, I have started two social change initiatives. One is an online community for individuals with disabilities to share their stories and educate about disability awareness called Tru Faces. The other is called The Power Of Y.O.U. (Your Own Uniqueness), where I share about how individuals are unique and embracing their differences. As well, on my personal page, I post about activities, family, and bring all of the positive vibes!
I am so thankful that social media has given me the opportunity to make a different in my community and across the globe. Pageantry and modelling have contributed to this success too in teaching me how to grow a platform, be authentic, and create valuable content.
10.- What would you advise young people who have talent but do not dare to take the next step? What would you advise parents who do not support their children's talents?
I am so thankful for my parents continued support to drive my big dreams and passions. My biggest advice would be to rely on those around you. I would not be where I am today without the help of others, whether it's parents, friends, mentors, or community resources. When you want to make real change and be successful, it can feel like a daunting task, but when you have help and support, you can do so much more.
However, I know that not everyone is as lucky as me to have such support in their lives. My advice to those who do not feel as thought they have support right now, is to find someone, anyone who will support you. Trust me when I say that there is someone out their who is going to believe in you, support you, and who wants to see your dreams come true. If you can find that person, it will make the search worth it. Even if it's a stranger lie me, my messages are aways open for support, because I know what a difference it can make!
For parents who are hesitate about their child's big dreams, try to keep an open mind. I know my parents probably thought I was crazy with every idea I had or endeavour I wanted to try. In keeping an open mind, you make room for big ideas and room to understand what your child may need through this process.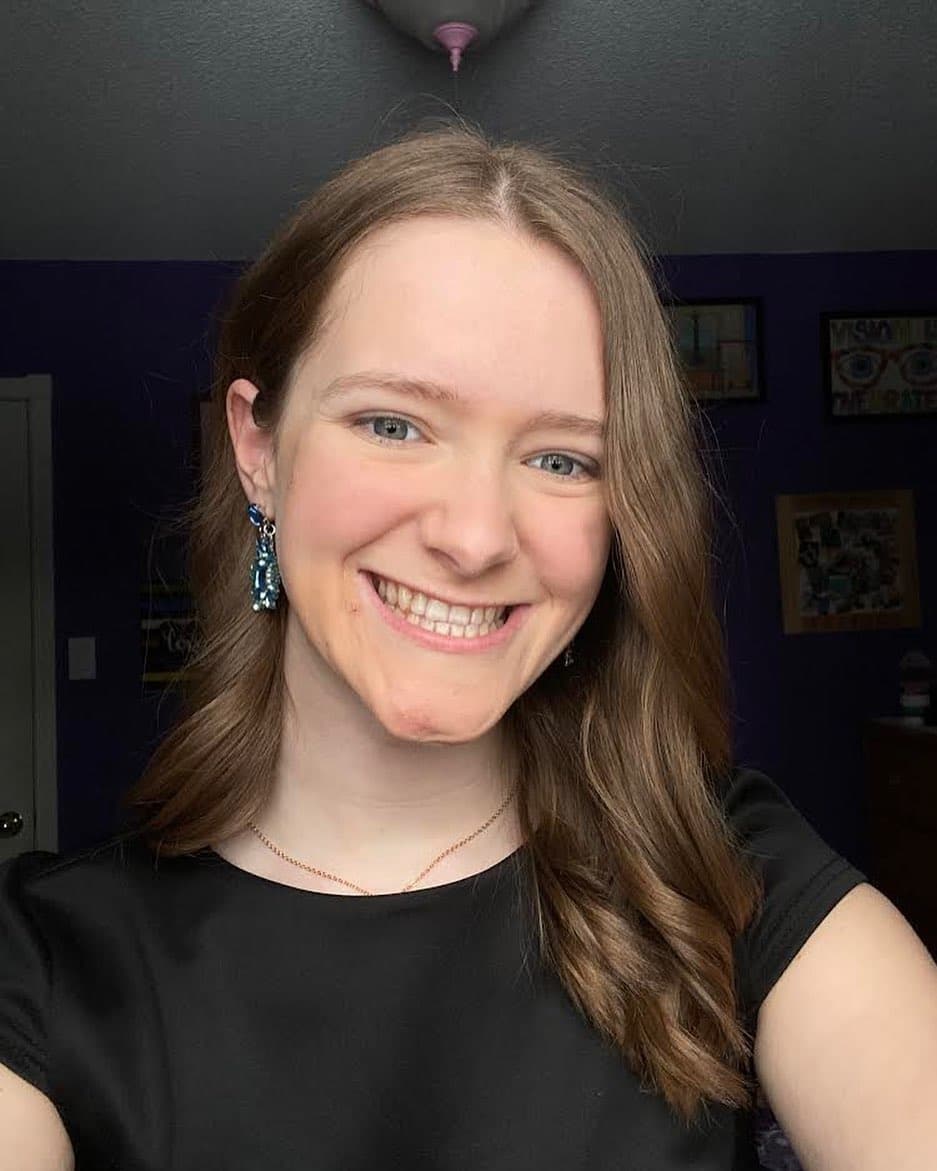 11.- What important lessons have you learned from the world of fashion and pageants?
While I could write a list a mile long about the lessons I've learned, one that is always at the forefront is that beauty comes in all shapes, sizes, abilities and forms. I have met so many amazing people in the world of pageantry and each one has been unique and different. I have learned that our differences and embracing who we are is what truly makes us beautiful. I hope to teach others this lesson too.
12.- Emilee, has being a model been easy for you? Were there obstacles? How did you overcome obstacles?
Getting into this industry has been anything but easy. Between having no disability representation to lack of accommodations to stereotypes and misconceptions, the list of barriers that I have faced is long. Truthfully, some of these barriers I thought I would never get past, but with a little perseverance and the will to push through so the next person doesn't have to, I was able to overcome all of them.
13.- Have you thought about being an actress? Do you like the entertainment industry?
I used to do theatre programs and loved being on stage. If given the opportunity to act in an accessible and inclusive way I would definitely take it.
14.- Worldwide, women have acquired a greater role even though there are societies where they are still abused. What is your opinion of the role of women in the future in these societies?
Women are the future! I believe there is so much power in women supporting women. As a small business owner, I have found an incredible support system of other female entrepreneurs and let me tell you, the support is one of the driving factors to each success. I love seeing women in roles that are "not made for women". It just further demonstrates the capabilities and limitlessness of women.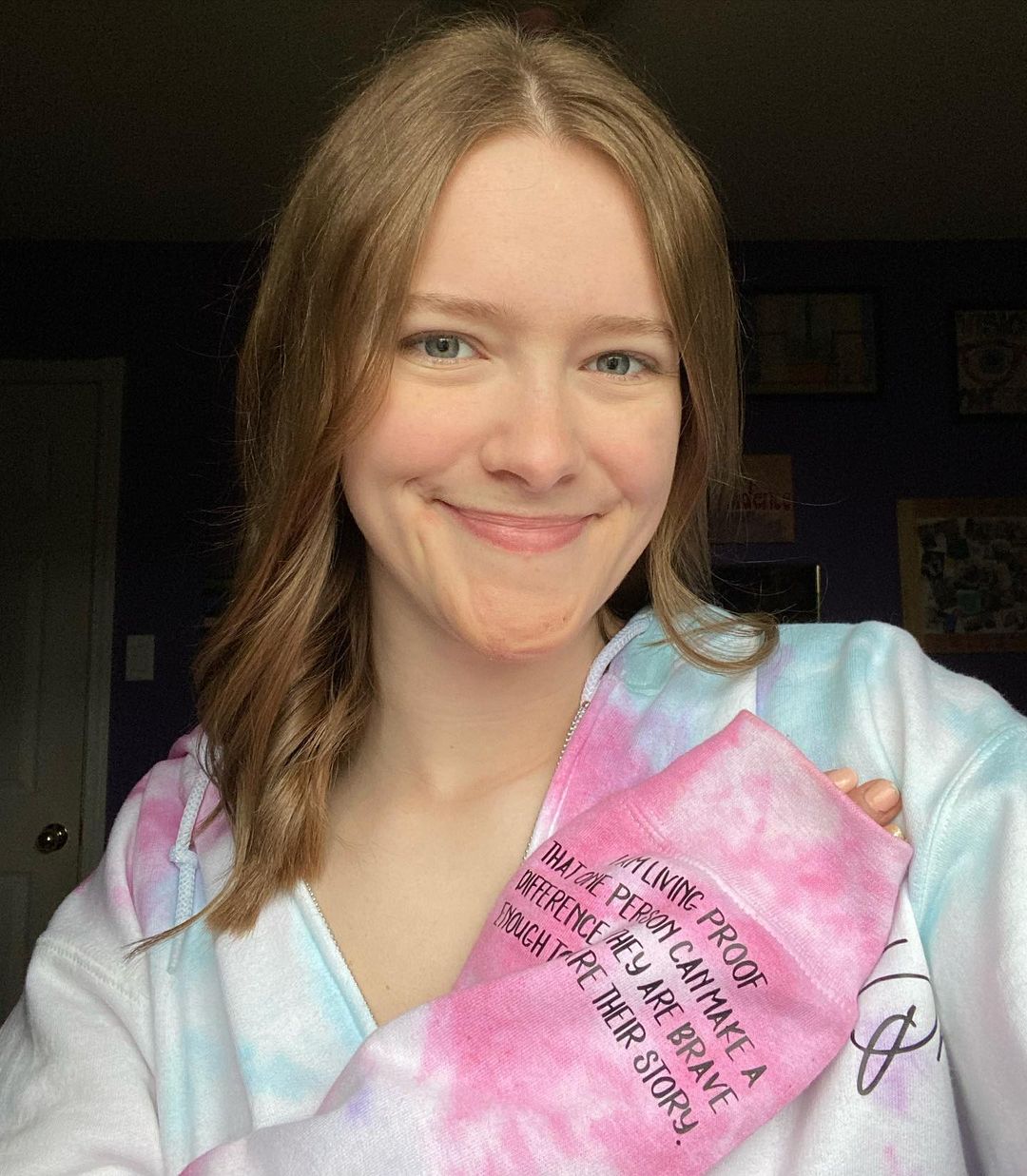 15.- Emilee, what is your motivation and what do you feel grateful for every day?
Every day, I surround myself with positive and influential people. They inspire me to be my best every day and continue to make the world a more inclusive and equitable place. Through the incredible stories that I hear on my platform, Tru Faces, and those of my friends, I am constantly inspired by the work they are doing. I am grateful every day for the opportunities that I have been given to achieve my goals. I would not have accomplished what I have without the incredible support of those around me and their inspirations that push me to do more every day.
16.- Emilee Do you like to travel? What countries do you know? What other countries would you like to know and which places do you recommend to visit from Canada?
I am so excited to start travelling again! My last trip was to Ireland in 2019 and was actually the first time I travelled without a family member. While there are so many places I hope to go, at the top of my bucket travel list is Holland. Since I have Dutch heritage, I would love to learn more about where my grandparents came from. I would also like to travel to every province in Canada in the next few years.
17.- You and me (Jaime William) are going to play ping pong, I will tell you one word and you will answer with another word that comes to your mind.
– Marriage – Partnership
– Children's – Potential
– Love – Family
– Canada – Home
– Travel – Adventure
– Abortion – A Right
– Dance – Expression
– Sing – At the top of your lungs
– Europe – Beautiful
– America – Diverse
– Sport – Freedom
– Money – Hard Work
– Parents – Supporters
– Dreams – Big
– Passion – Drive
– Character – Beauty
18.- Emilee, these final lines are yours
I have yet to let my disability stop me from achieving my goals. I will continue to make this world a better place for those living with disabilities and differences. I want a world where everyone feels accepted and like they have the potential to be amazing with access to the resources to succeed in their goals. I have always believed in "finding the ability in disability" and tat everyone ahs their own uniqueness. Together we find strength when we lift each other up instead of put each other down.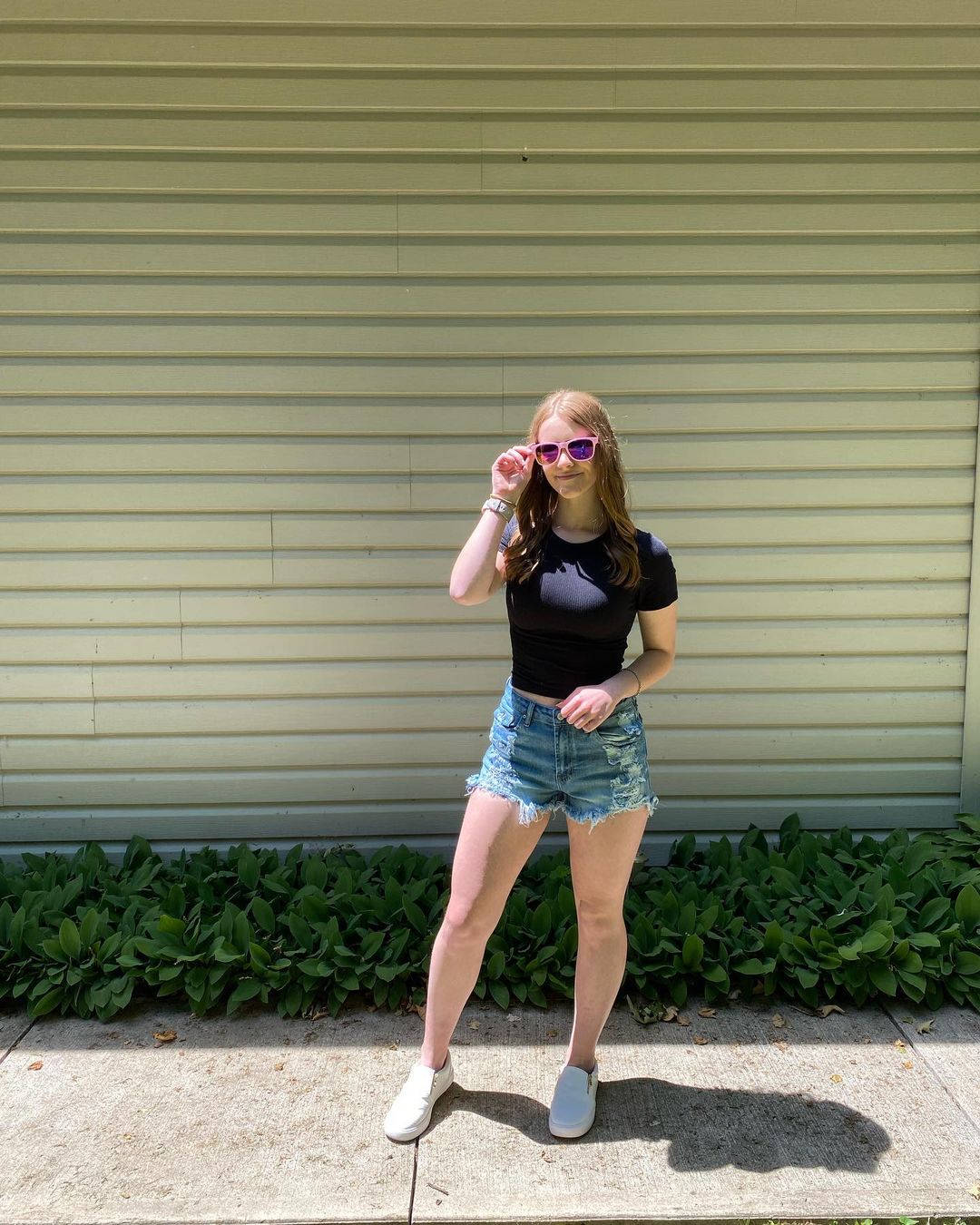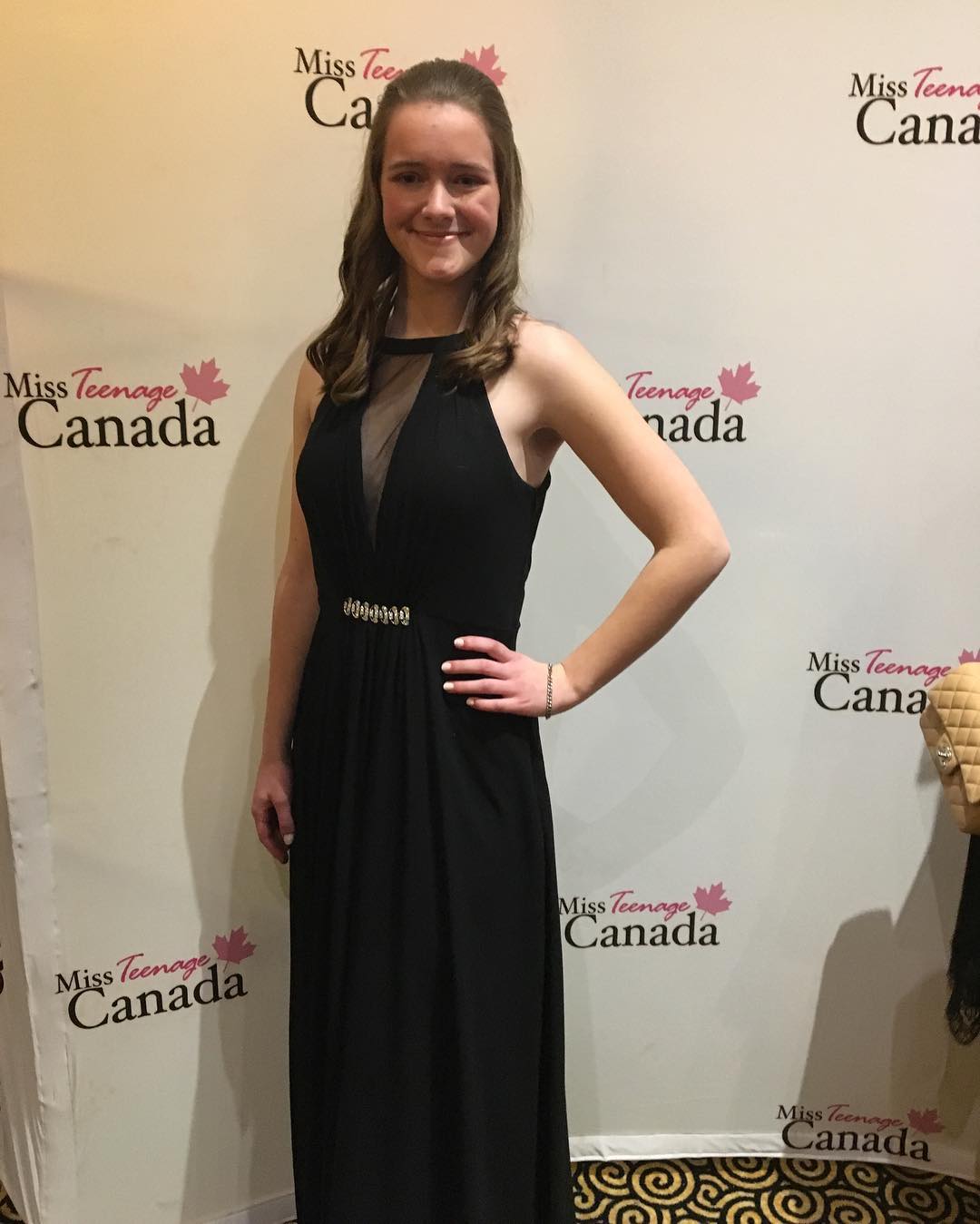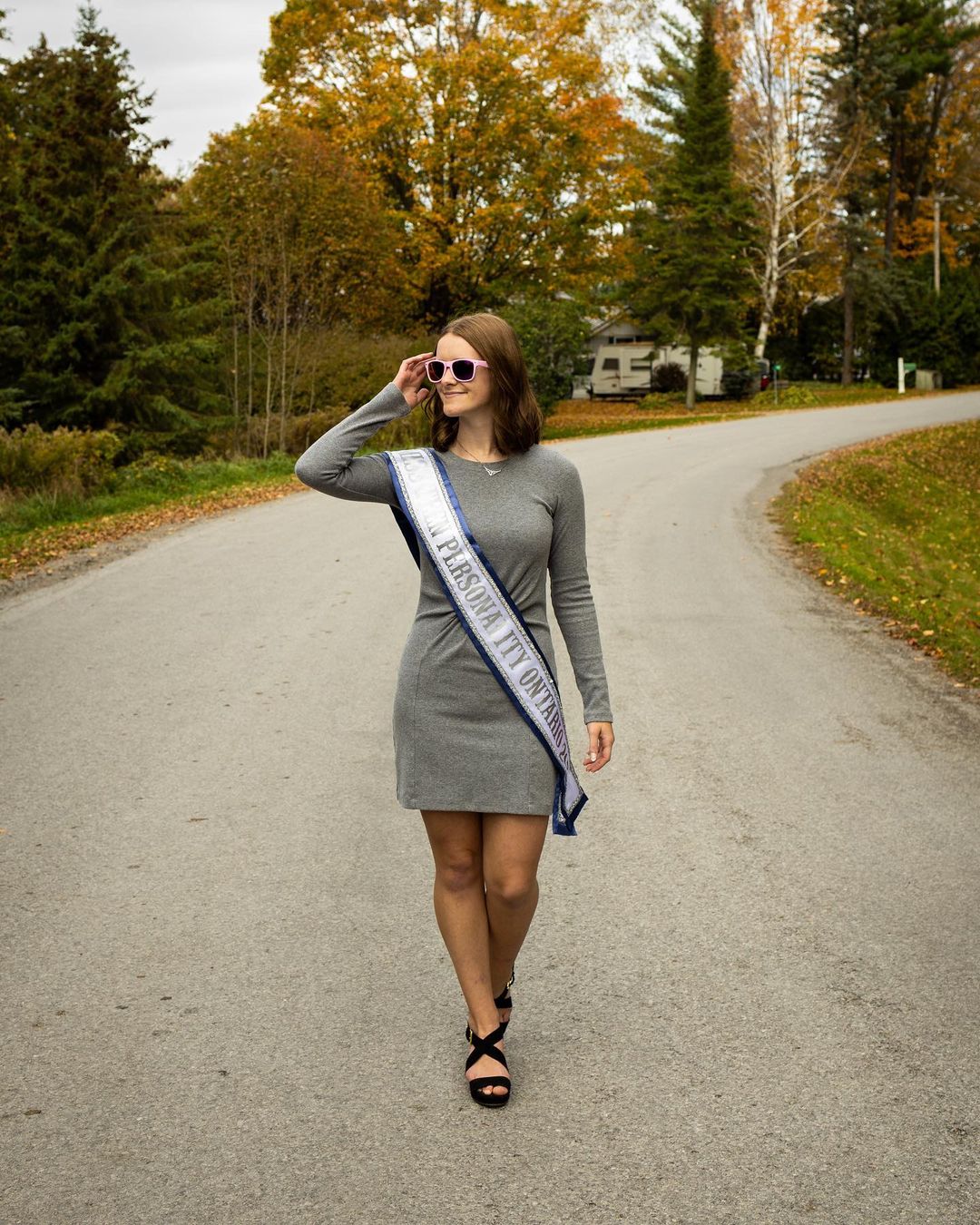 Interview conducted by Jaime William Mostacero Baca with Emilee Schevers – Canada
English language
Emilee Schevers Contact: Instagram – Email
Interview authorized in writing by Instagram – Email: Emilee Schevers – Perumira – Jaime William
All Rights Reserved in the name of Emilee Schevers – Perumira – Jaime William